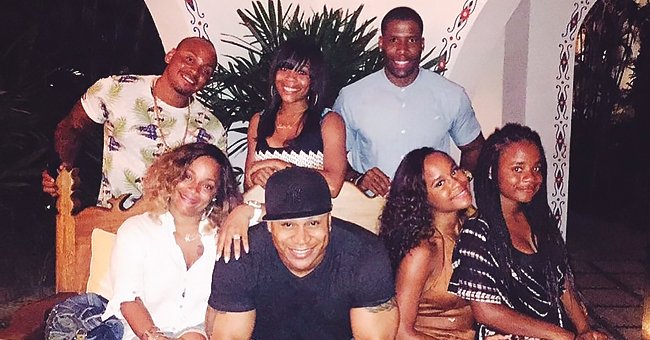 instagram.com/sislovespurple
LL Cool J's Wife Simone Smith Shares Throwback Photo of Their Whole Family in Mexico

American rapper and actor LL Cool J's wife, Simone Smith, takes to social media to share a throwback picture of their family in what she tags their "Happy Place."
Famous American rapper LL Cool J and his wife, Simone Smith, have been married for more than 23 years. Simone recently took to her Instagram page to post a throwback picture of her family.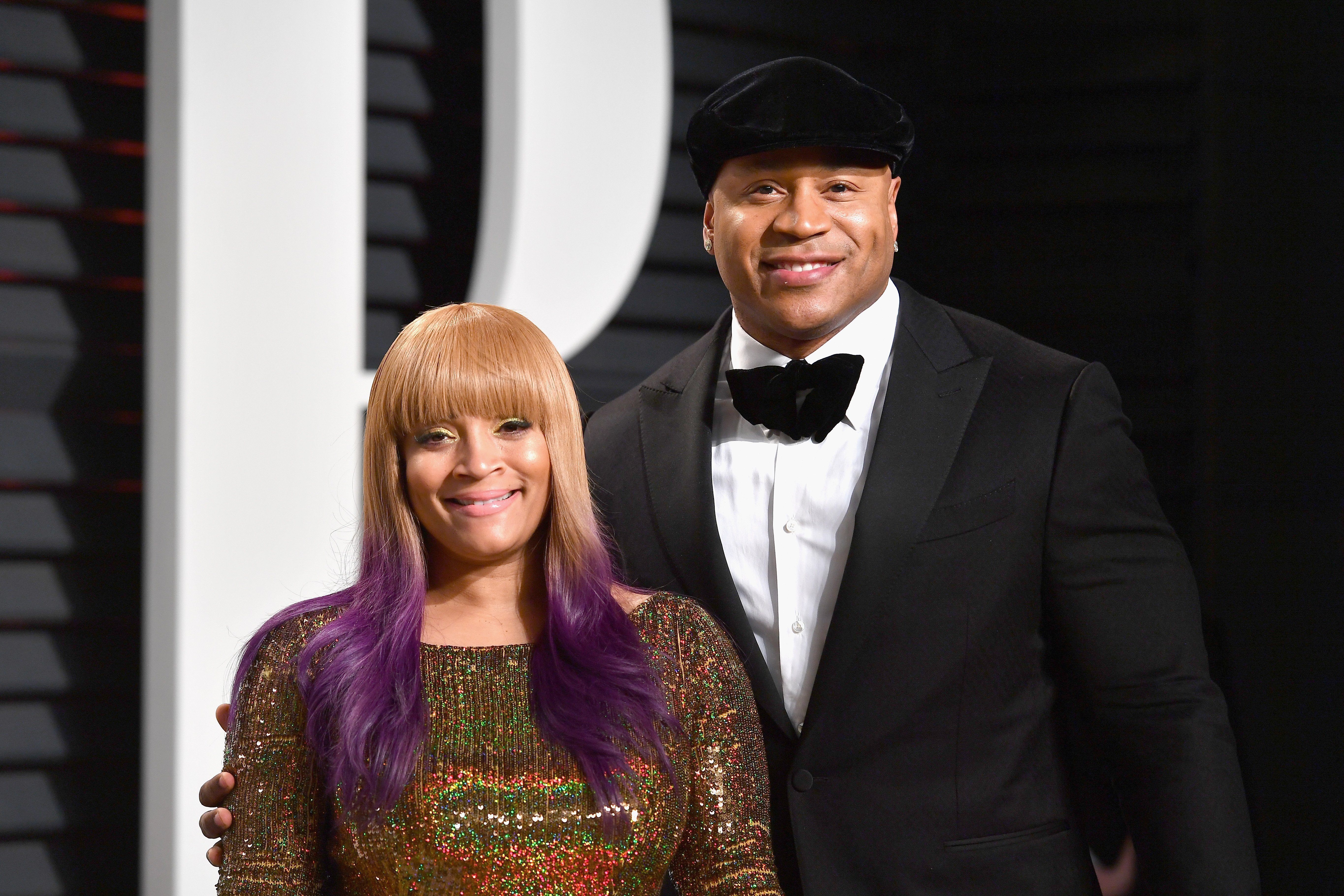 Simone Smith and LL Cool J at the Vanity Fair Oscar Party on Feb. 26, 2017 | Photo: Getty Images
The picture featured Simone and Cool J seated on a couch with their kids flanking them. She captioned the post.
"#TBT FAMILY IS WHAT MATTERS MOST #Mexico #ourhappyplace,"
LL Cool J's long-standing relationship with Simone has increased the standard on couple goals as they are now commonly referred to as "marriage veterans."
Cool J and Simone met in 1987 when they were still just teenagers. The meeting was reportedly arranged by a friend of the couple who thought they could hit it off.
The two lovebirds tied the knot later in 1995 and would go on to have four kids together. It wasn't all smooth sailing for them as they encountered several highs and lows during the early years of their relationship.
"I didn't talk to him for two weeks."
Nine years after their wedding ceremony in 1995, Simone reportedly discovered a lump on her leg — a symptom her doctors associated with bone cancer. She was later diagnosed with stage III chondrosarcoma.
In the months that followed, Cool J remained by her side, offering her much needed support as she battled for her life — an experience she claims drew them closer to one another.
"You don't abandon someone in that foxhole, you know," the rapper stated during an interview with Oprah. Speaking further, he added that the situation was one that prompted him to make some sacrifices concerning his career so he could be with his wife.
Although Cool J and his wife have maintained a healthy relationship since their marriage, they don't often see eye to eye on all things. Simone opened up about one such occurrence during her meeting with talk show host Oprah Winfrey.
According to Simone, the rapper had shown her a video of one of his songs where an unknown woman reportedly licks him across the side of his face — a gesture she did not find as exciting as he had.
"I didn't talk to him for two weeks, I was so upset over that video," she says during a sit-down with Oprah Winfrey. She also added afterward that Cool J repented, and all was well in paradise once again.
Before the conclusion of her interview with Oprah, Simone also revealed the secret behind their long-lasting marriage — "Definitely putting God first, picking your battles and respecting each other."
The lovebirds are expected to celebrate their 25th wedding anniversary in August later this year.
Please fill in your e-mail so we can share with you our top stories!