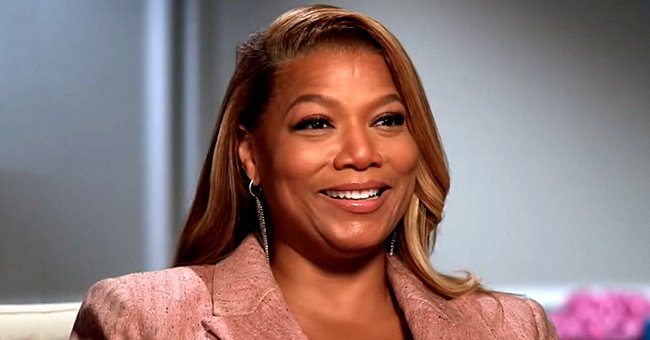 Youtube/Good Morning America
Queen Latifah Shares Stunning Throwback Pic to Commemorate 15th Anniversary of 'Beauty Shop'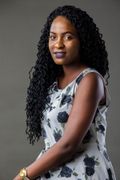 Hollywood star, Queen Latifah, remembered her 2005 comedy movie, "Beauty Shop," in a stylish way as she shared a throwback photo.
Showbiz mogul, Queen Latifah, gave fans a delight on Instagram after she shared an old photo of herself in commemoration of the 15th anniversary for her 2005 movie, "Beauty Shop."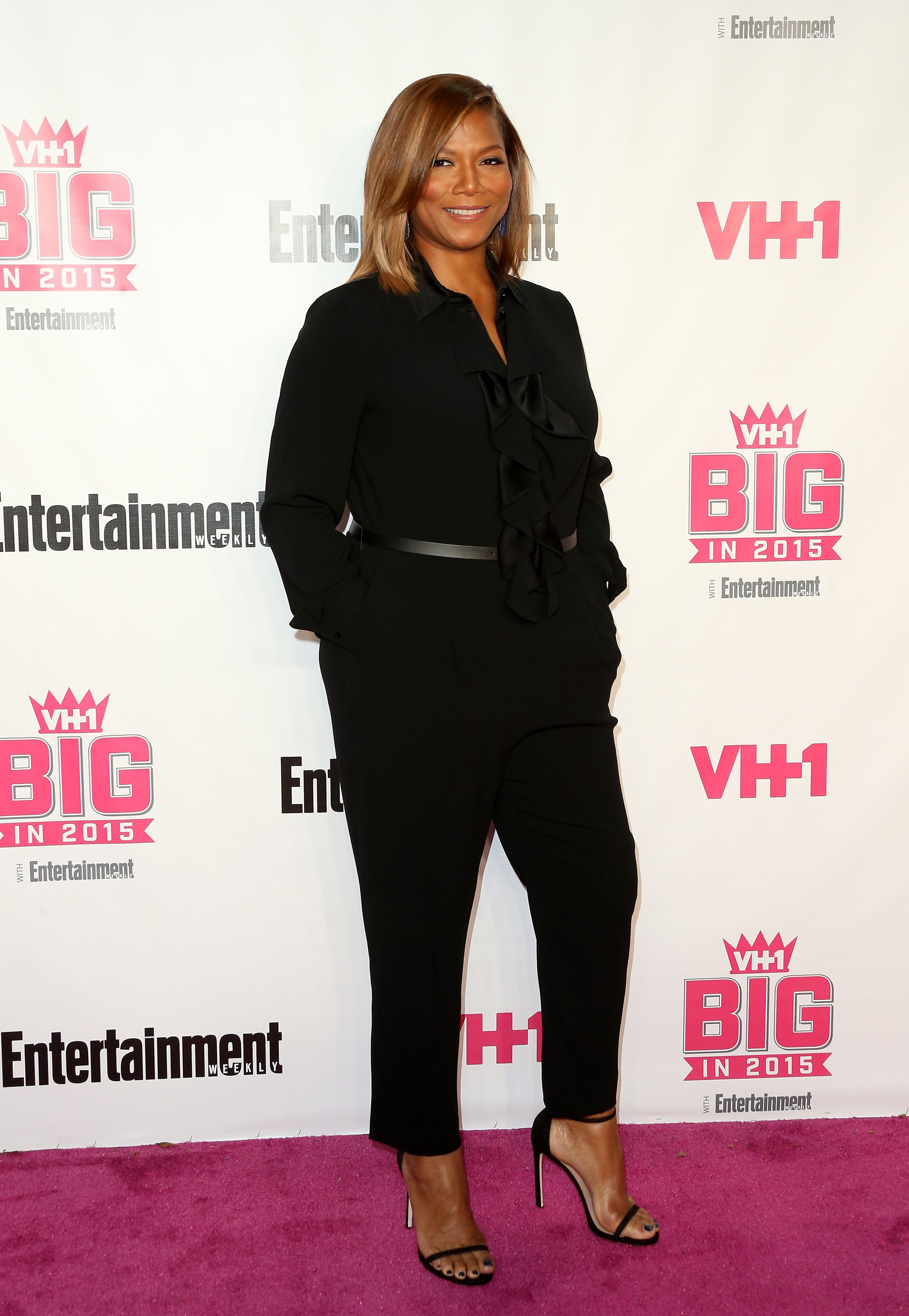 Actress Queen Latifa attends VH1 Big In 2015 With Entertainment Weekly Awards at Pacific Design Center on November 15, 2015 | Photo: Getty Images
The image Latifah shared showed her glammed up and smiling for the camera in what seemed like a movie premiere with a "Beauty Shop" poster behind her. The versatile star wrote in her caption:
"Today is the 15th anniversary of #beautyshop. If you are missing your beauty shop, comment with whatever is in your mind."
Fans sure obeyed the actress's suggestions as they made for the comments to put down their nostalgic thoughts.
When it comes to her romantic life, Queen Latifah is known to be private and makes sure to keep her relationship from the spotlight.
A super-psyched fan exclaimed "15 years? Wow! This was my movie growing up!" A second fan reminisced "I can't believe that many years have gone by since this movie been out…"
According to Nylon.com, the milestone movie helped portray black culture and the nuances surrounding a typical beauty shop. Just as the title implies, the film was seen as a movement to upgrade black women.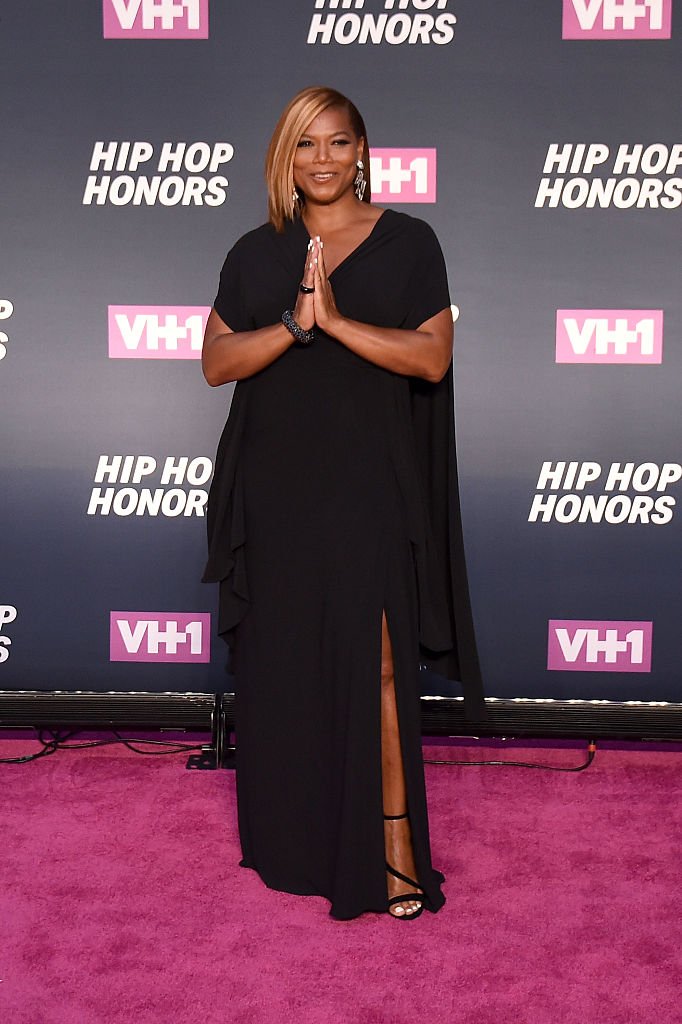 Queen Latifah attends the VH1 Hip Hop Honors: All Hail The Queens at David Geffen Hall on July 11, 2016 | Photo: Getty Images
Queen, who was one of the film's producers and also the protagonist, "Gina," once made it known that although her character was from "Barbers Shop," she coined it out to develop a round character.
According to her, there needed to be a portrayal of a black person's story and struggles, which doesn't always end in doing drugs.
Variety gives an insight into the "Girls Trip" star's success story, which began with a strong determination to become a successful female rapper.
After releasing her first album, Dana Owens, also known as Queen Latifah, decided she wanted to explore further. She, therefore, landed her first acting gig as a cast member of Will Smith's "The Fresh Prince Of Bel-Air."
When it comes to her romantic life, Queen Latifah is known to be private and makes sure to keep her relationship from the spotlight. However, Cheat Sheet shares that the Grammy winner and her longtime rumored lover, Eboni Nichol, recently welcomed a baby boy.
Nichol is a professional dancer and a dance tutor as well. The two reportedly met during a "Dancing With The Stars" taping in 2009. Nichol is also a private person, so much of their relationship does not get out.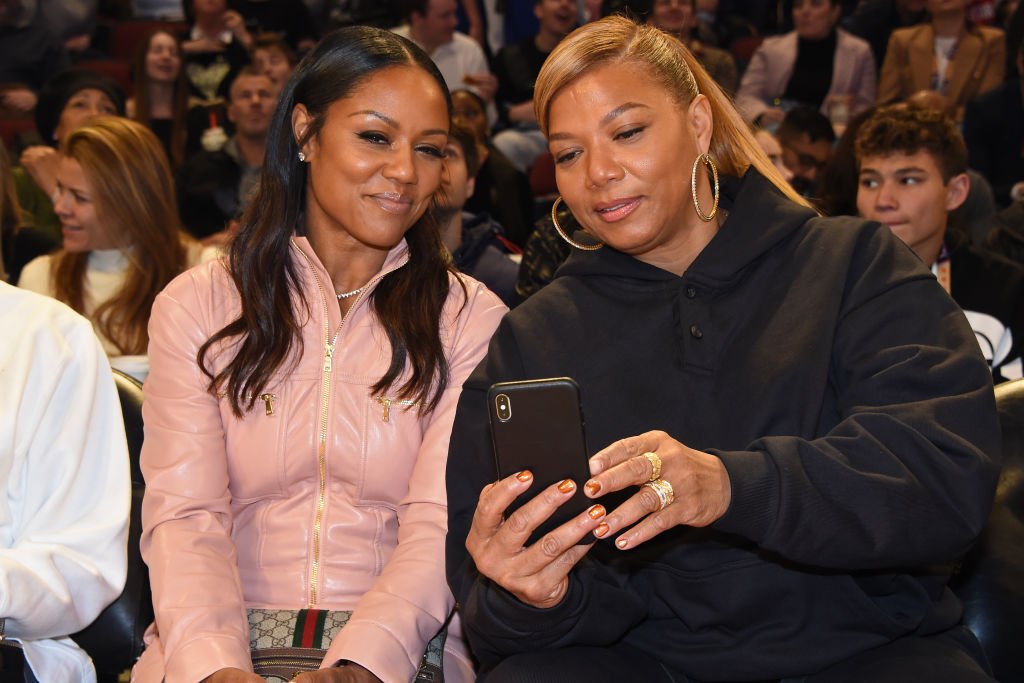 Queen Latifah and Eboni Nichols take a selfie during the 69th NBA All-Star Game as part of 2020 NBA All-Star Weekend on February 16, 2020 | Photo: Getty Images
According to FoxNews, the A-list celebrity once made it known at the 2019 Tribeca Film Festival that prayer was a significant part of her decision making.
According to her, she would reject major deals because it "didn't sit right with her spirit." She added that she makes sure to have her "quiet time" before working on new projects.
Please fill in your e-mail so we can share with you our top stories!