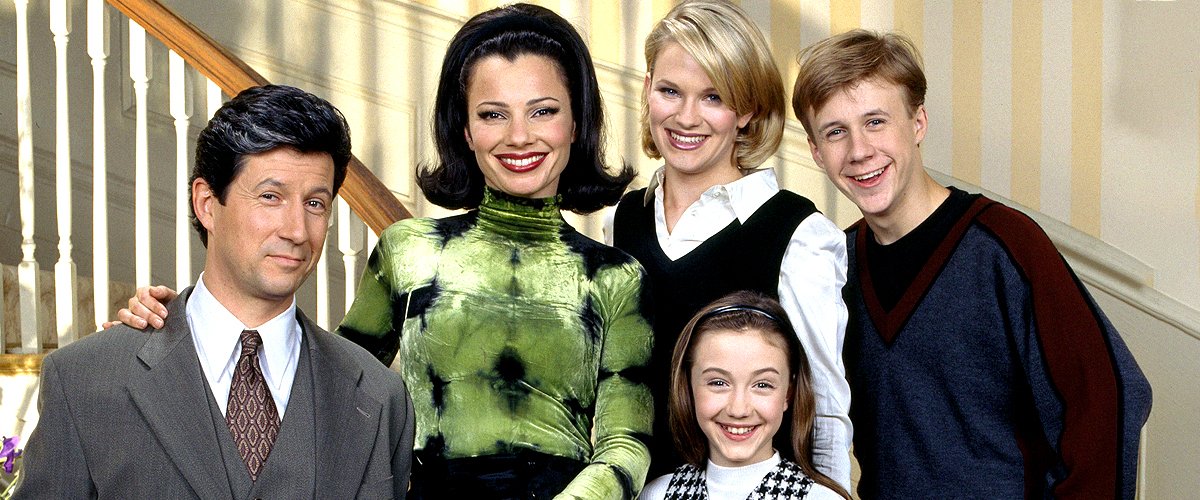 Getty Images
Cast of 'Nanny' Reunite for Virtual Table Read and Fans Are Excited
Fran Drescher is determined to bring fans laughter, even in the midst of the COVID-19 pandemic, and she recruited her colleagues from "The Nanny" to help her.
The cast of the CBS 90s sitcom "The Nanny" created by actress Fran Drescher and her ex-husband Peter Marc Jacobson, is reuniting for a virtual table read.
The idea is that the flashy girl from Flushing and her costars can make fans laugh, even in the middle of the Corona pandemic.
Adam Schlesinger who was to write the music for "The Nanny" Broadway show passed away from the Coronavirus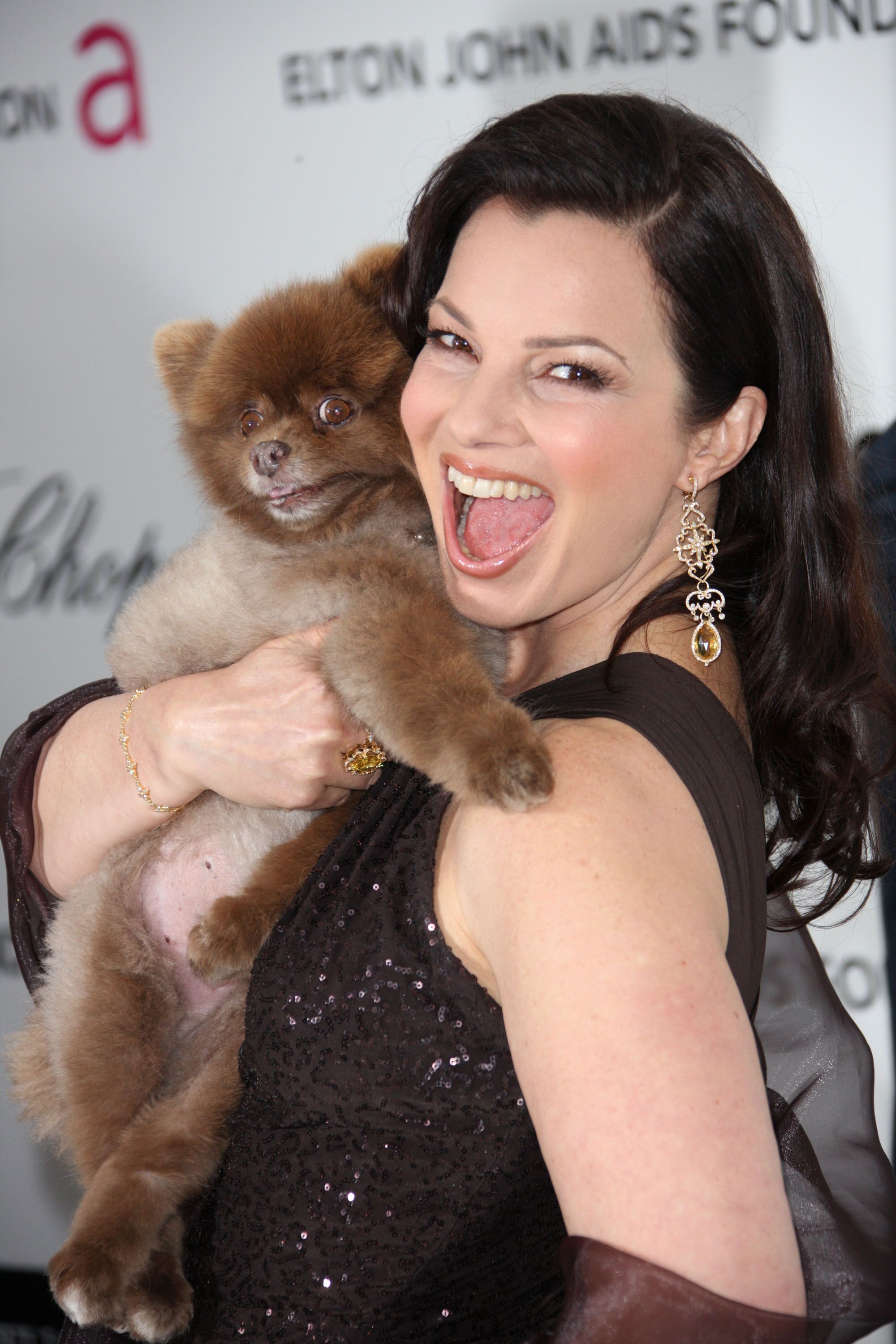 Fran Drescher at the 20th Annual Elton John AIDS Foundation's Oscar Viewing Party on February 26, 2012 | Source: Getty Images
MAKING THE WORLD LAUGH
Fran revealed that she and her husband decided to get the cast together online, each in his or her own home and do a reading from "The Nanny's" pilot episode which aired on CBS on November 3, 1993.
Part of the thrill will be to work with her old cast once again after 20 years, but Fran's primary motivation was much more serious. She explained:
"Laughter is the best medicine! So, in these challenging times, Peter and I thought, wouldn't it be great if we pulled together the original cast of The Nanny for a virtual read of the pilot?"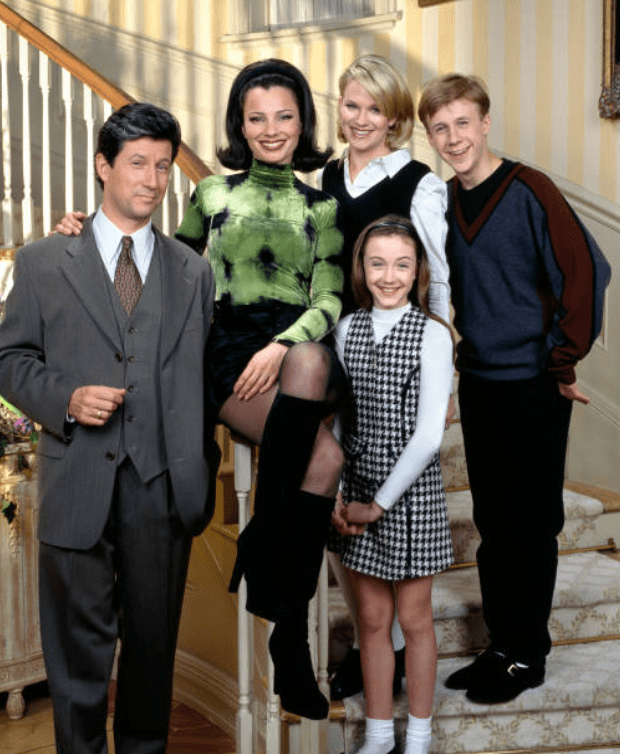 The cast of "The Nanny" Charles Shaughnessy, Fran Drescher, Nicholle Tom, Benjamin Salis and Madeline Zima circa 1993 | Source:Wikimedia
ONE-TIME-ONLY PANDEMIC PERFORMANCE
Fans can catch the virtual read on Sony Pictures' YouTube channel on Monday, April 6. Although there have been rumors of a "The Nanny" reboot, Fran explained that her intention is to give the series' longtime fans a lift. She said;
"It's a once in a lifetime Pandemic Performance for our fans around the world who are currently stressing in isolation and could use a real upper!"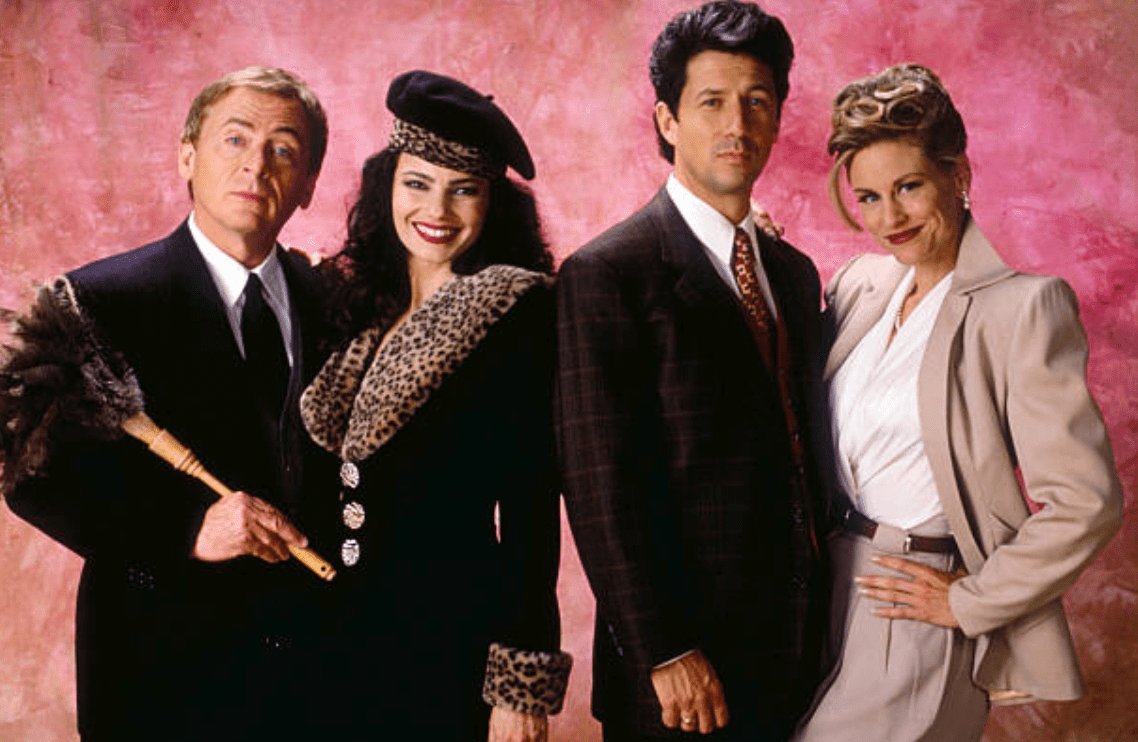 The cast of "The Nanny" Daniel Davis; Fran Drescher; Charles Shaugnessy; Lauren Lane circa 1995 | Source: Getty Images
The idea of virtual readings has caught on, and several other popular 80s and 90s sitcoms have announced that they will be following in "The Nanny's" footsteps. Among them are the iconic "Frasier," with Kelsey Grammer, and "Taxi," with Danny de Vito, Judd Hirsh, and Tony Danza, among many other comedy stars.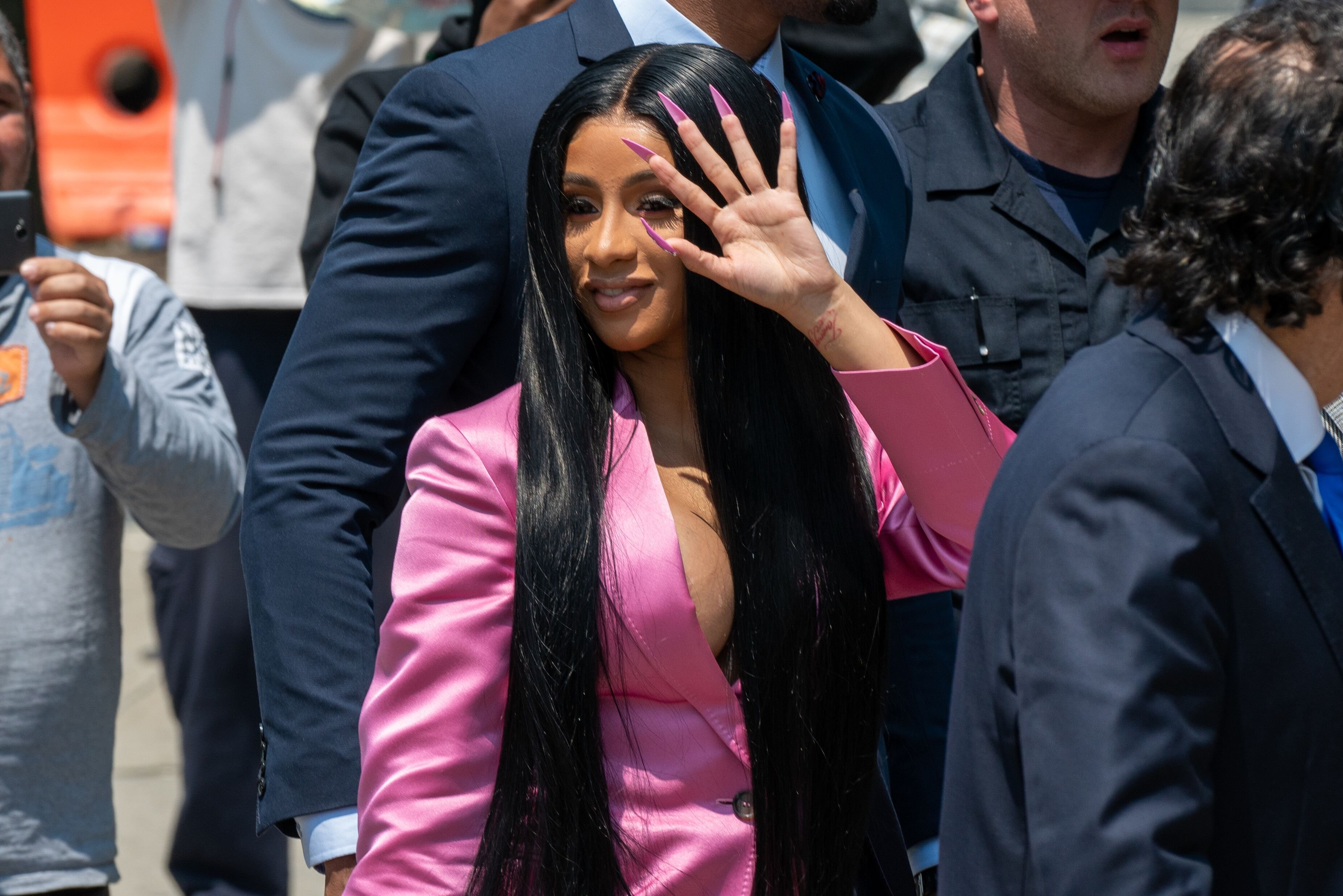 Cardi B arrives at court to answer on misdemeanor assault charge at Queens Criminal Court in 2019 | Source: Getty Images
TO REBOOT OR NOT TO REBOOT
Fran admitted that she's been kicking around the idea of rebooting "The Nanny" for a while now, and dreams of casting Cardi B as Nanny Fine, who turns the life of a sedate upper-class New-york family upside down and drives the proper British butler to distraction.
"THE NANNY" ON BROADWAY
Fran and her ex-husband are currently working on putting the musical version of "The Nanny" on stage on Broadway. Fran confided that she has a big star in mind to the title role, but refuse to spill the beans. She said:
"I do have somebody that's wildly famous that I think would turn it into an event, however, it's not to say we couldn't do a talent search in search of the next Barbra Streisand."
"THE NANNY" COMPOSER PASSES AWAY
Fran is working on the project with "Crazy Ex-Girlfriend" co-creator Rachel Bloom. Adam Schlesinger who was to write the music for "The Nanny" Broadway show passed away from the Coronavirus on April 1, 2020.
Schlesinger, 52, died in a New York hospital after several days on a ventilator. The Grammy and Emmy award-winner was also an Academy Award nominee for Best Original Song for the movie "That Thing You Do," written and directed by Tom Hanks.
Hanks, who is currently in isolation in his home in Australia with his wife Rita Wilson, has expressed his anguish and grief at Schlesinger's passing. He said:
"There would be no Playtone without Adam Schlesinger, without his 'That Thing You Do!'" He was a One-der. Lost him to COVID-19. Terribly sad today."
FRAN DRESCHER DEVASTATED
Fran expressed her shock and pain at the sudden death of her friend and collaborator in a moving post on Twitter. The comedian wrote:
"We will miss you... Adam Schlesinger died of Covid 19 at age 52 today. He was writing the Music for The Nanny Musical. Devasted My prayers are for you. May peace be with you..."
The reading on April 6 will be tinged with sadness, but as Fran herself pointed out, it is in the direst moments that we most need the healing balm of laughter.
Please fill in your e-mail so we can share with you our top stories!