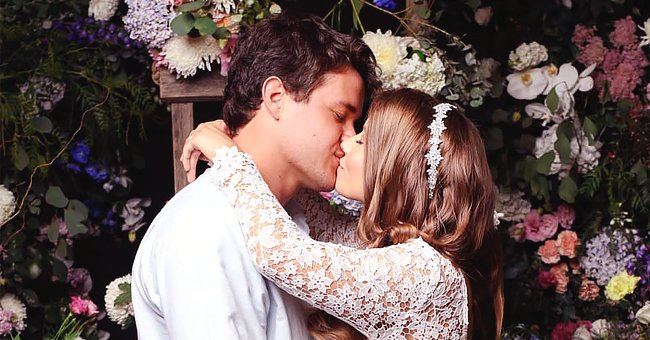 facebook.com/Bindi Irwin
Bindi Irwin & Chandler Powell Didn't Postpone Their Wedding despite Coronavirus Pandemic

Weddings are meant to be celebrated with friends and family. Now, they've been put on the back burner for many people due to the coronavirus. Bindi Irwin told the media what she did about her recent wedding.
On Tuesday, People magazine reported how Steve Irwin's daughter Bindi Irwin dealt with the coronavirus as it related to her life-changing plan to get married to Chandler Powell.
The young couple planned to tie the knot with their loved ones on April 4, but with the number of cases in Australia, it was impossible. The country banned large gatherings, and weddings can have no more than five people.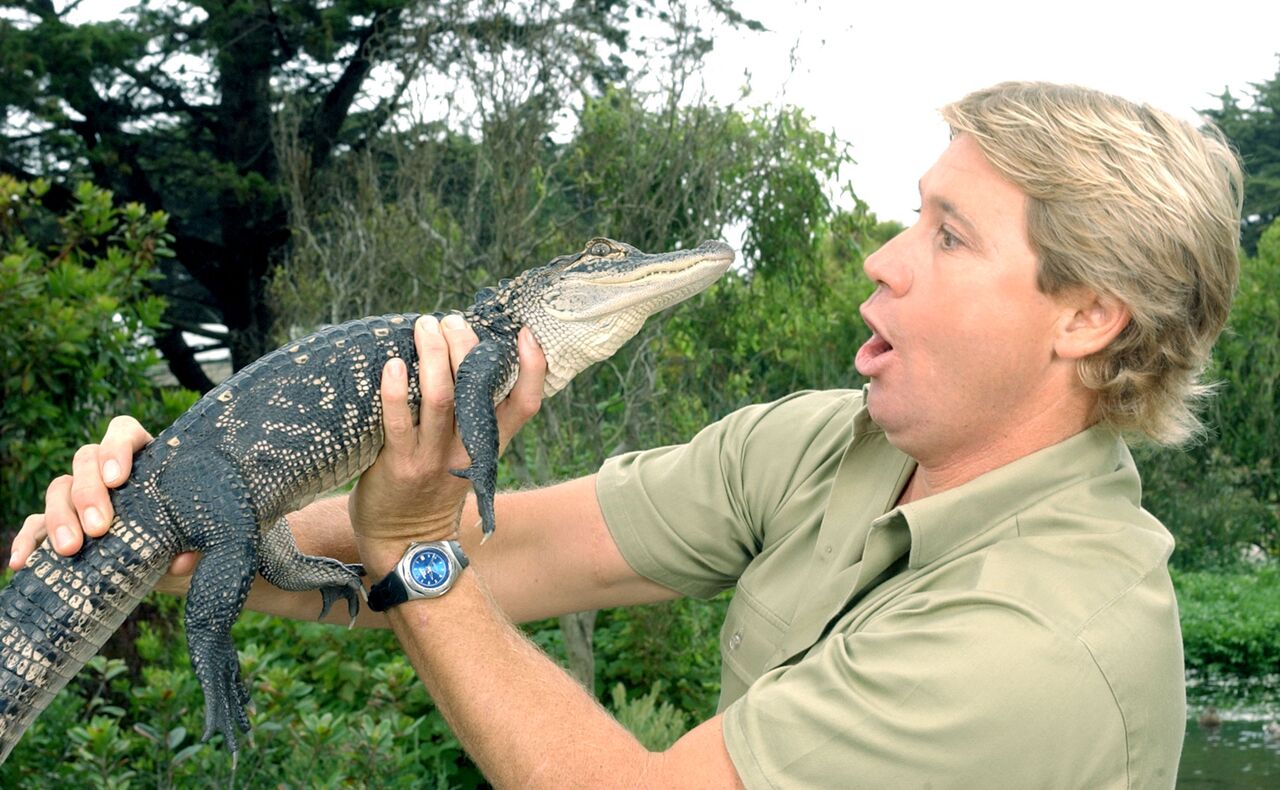 Steve Irwin poses with a three-foot long alligator at the San Francisco Zoo on June 26, 2002. | Source: Getty Images
A wedding during COVID-19
Speaking to People, Bindi, 21, said that she and her fiancé began looking into different options as soon as COVID-19 reared its ugly head. She wanted to ensure the safety of everyone.
Bindi and Powell, 23, both work at the Irwin family zoo, which they decided to shut down temporarily last month. As for their wedding, they officially canceled it days before it was meant to happen.
A tough decision to make
Bindi said they'd been planning the ceremony for a year. She added: "It was a tough decision but absolutely the right one." The animal lovers considered postponing to ensure family and friends could attend.
However, she noted, "Look, we desperately want to get married, and no matter what the future holds, at least we'll be husband and wife. We can take on the world together."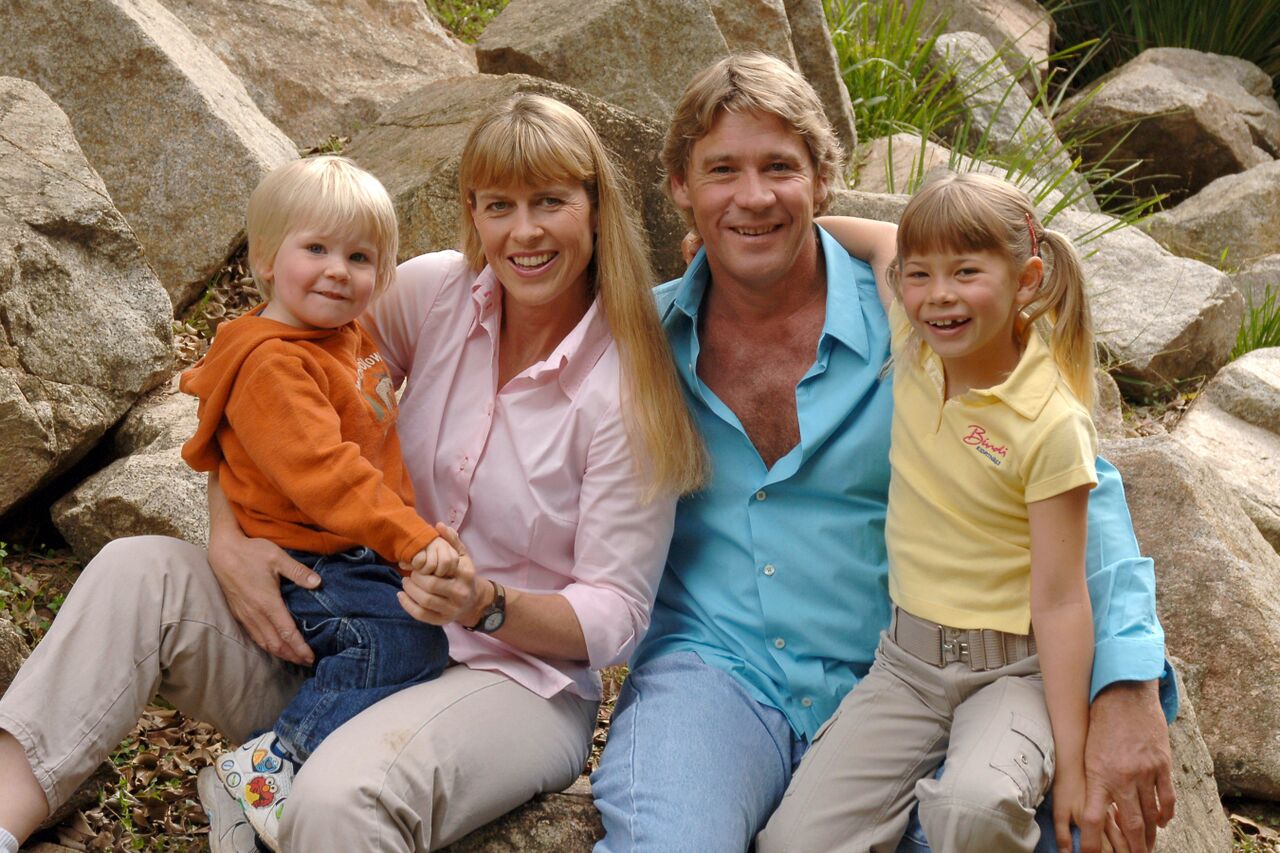 Steve Irwin poses with his family at Australia Zoo on June 19, 2006. | Source: Getty Images
A very small wedding
With that, the pair exchanged vows on March 25 at the Australian zoo. Just three persons attended: mother Terri, Bindi's younger brother Robert, and late Steve's best friend, Wes Mannion.
Powell cried when he saw his future wife in her classic white wedding dress. "It was our perfect," Bindi shared. So far, the newlyweds are experiencing pure bliss following the big day. "My dad would be so happy," she said.
The birthday engagement
Bindi and Powell got engaged in July last year after over five years of dating. Powell proposed on Bindi's 21st birthday. The pair shared photos of the happy moment with romantic captions underneath.
They later spoke to People about the engagement. Bindi called Powell her "soulmate." Meanwhile, mom Terri took to Twitter to enjoy the good news, saying her husband would have been very happy, just like she was.
Steve's birthday tribute
Back in February, Bindi paid tribute to her late father on what would have been his 58th birthday. In a heart-wrenching caption, the young woman revealed that she drank a cup of tea made just how he liked it.
She included a throwback photo of Steve holding a porcupine in his lap and smiling down at a young Bindi. "Today and every day I miss you and love you beyond description," the brunette wrote.
Before her wedding, Bindi honored her late father yet again with a throwback photo of the pair standing side by side with their hands raised. The pair's bond was deep and strong. Our hearts go out to her.
Please fill in your e-mail so we can share with you our top stories!