Matt Roloff of LPBW Is Disappointed with Ex-Wife Amy's New Memoir
Matt Roloff was live on the "First Class Fatherhood" podcast, where he revealed the truth about his relationship with ex-wife, Amy Roloff, and his disappointment about her new book.
Matt Roloff is not all so pleased about his ex-wife, Amy Roloff's new tell-all memoir, and made his feelings known while live on the podcast, "First Class Fatherhood." The reality star said: 
"... and you know I was disappointed...and I didn't think the book was really fair to me."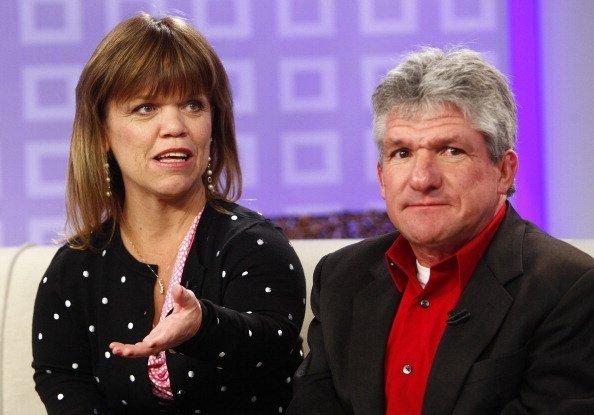 Matt said that knowing about Amy's life and her career, he felt that there was some disingenuous nature to the book, which was a surprise to him since his ex-wife is usually a genuine person. He also said: 
"I think that she (Amy) left out some pretty major parts of her life that would have thrown a little more balance into the whole story." 
The television personality further said that he felt Amy threw a shade at him in the book, which wasn't fair, and was really hurtful, taking him a long time to process and absorb. 
Matt also wished that Amy didn't leave out parts of her the story that would have changed people's perspective about their marriage and why they faced some challenges in their union. 
Matt said that producers might decide to throw two arguments between him and Amy into one episode.
What did @MattRoloff think about his ex wife's tell all book?

Listen to the clip and watch the full interview on YouTube - https://t.co/qwUG2dbGO9

New Episodes of #LittlePeopleBigWorld start tonight!#LPBW #Roloff pic.twitter.com/Zzs15mMmSG

— First Class Fatherhood 🎙 (@AlecLace) March 31, 2020
Matt also spoke about the state of his relationship with Amy, in the podcast, saying that they were not always on each other's throat as portrayed on their reality television series. 
The 58-year-old said that the show's producers do their best to compress time as much as possible, making it look as if he and Amy were always at loggerheads. 
Citing an example, he said that producers might decide to throw two arguments between him and Amy into one episode when, in fact, they had been on good terms for six months before that. 
Amy and Matt share four children, Zach, Jeremy, Molly, and Jacob. Viewers have watched the couple raise their family over the years, and turned their iconic farm, the Roloff Farms, into a pumpkin season destination. 
Things began to go sour between the ex-couple, and in 2014, they announced that they were separating, though they continued to run the farms together. They also jointly filed for divorce, in 2015. 
Matt and Amy are now in different relationships, with the latter engaged to her boyfriend of three years, Chris Marek, while Matt is in a relationship with Caryn Chandler.