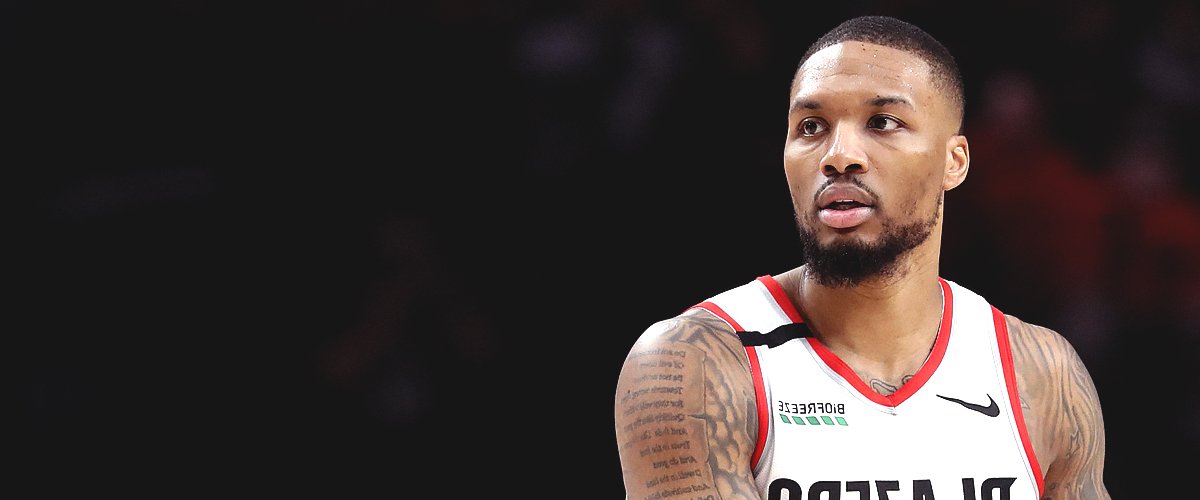 GettyImages
Damian Lillard's Future Wife Is Kay'La Hanson — Meet Her
Damian Lillard from the Portland Trail Blazers recently got engaged to his longtime girlfriend, Kay' La Hanson, who is also the mother of his adorable son.
Damian Lillard has been playing with the Trail Blazers since 2012 when he was their sixth pick on the 2012 NBA draft.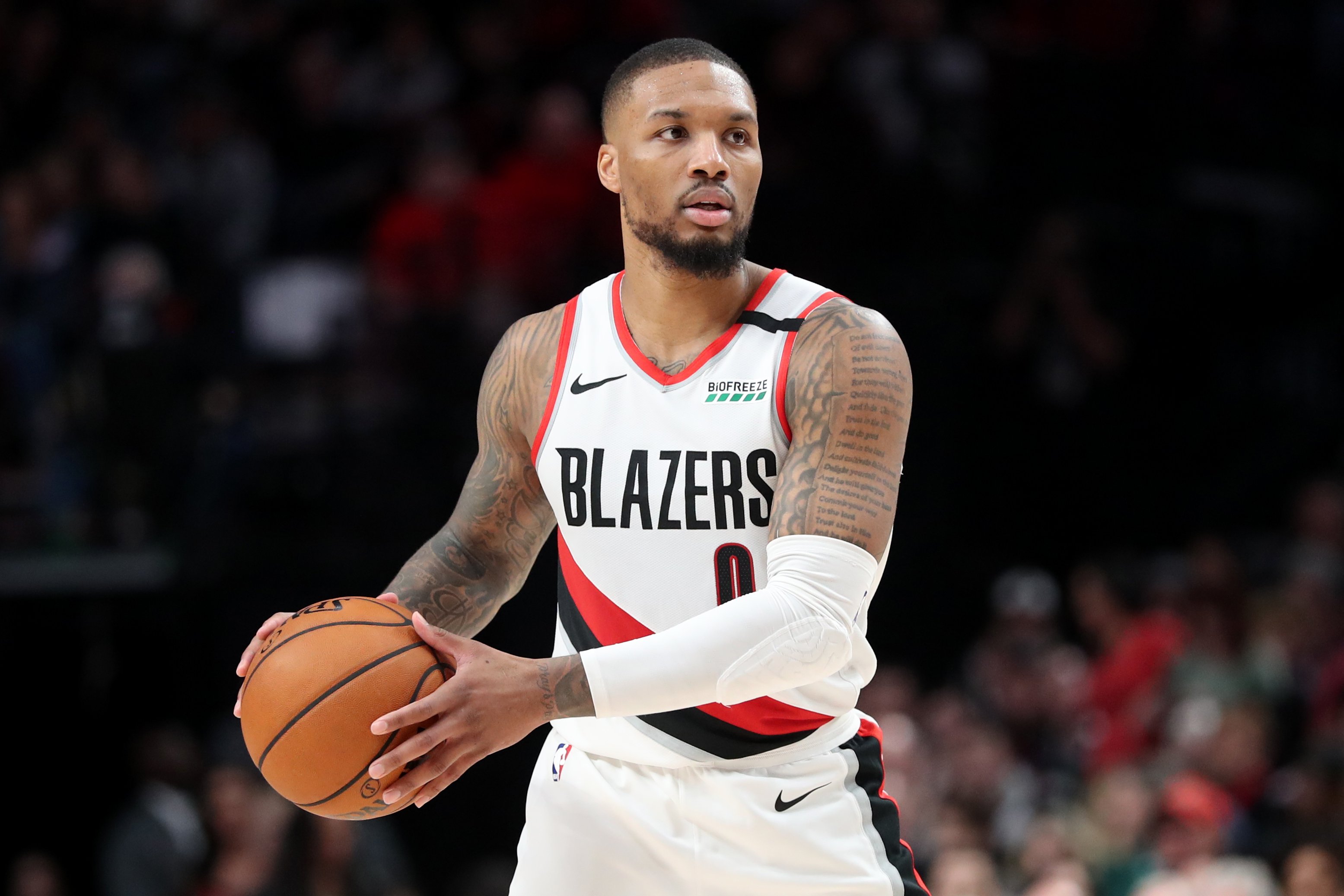 Damian Lillard #0 of the Portland Trail Blazers during a game against the San Antonio Spurs at Moda Center on February 06, 2020 in Portland, Oregon | Photo: GettyImages
DAMIAN'S NBA CAREER
Damian's numbers throughout his first year with the Trail Blazers earned him the Rookie of the Year honor, and he has been an NBA All-Star pick five times since.
Damian described the first time holding his son as "one of the highest moments" of his life.
He became one of two players in the Trail Blazers' history to reach that achievement, the first one being Clyde Drexler.
Damian's ultimate goal is to help the Trail Blazers win a championship, something that the team last did in 1977. And although he has dealt with some injuries along the way, Damian still has his eyes set on the prize.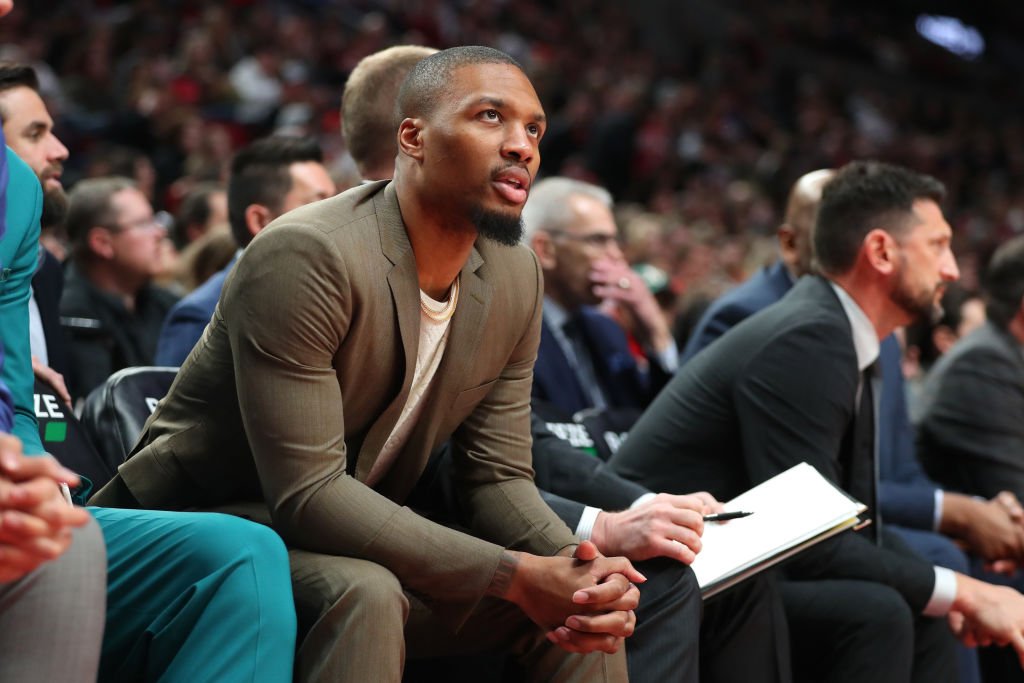 Damian Lillard #0 of the Portland Trail Blazers looks on from the bench in the fourth quarter against the Detroit Pistons during their game at Moda Center on February 23, 2020 in Portland, Oregon | Photo: GettyImages
Last year, he signed a $196 million, four-year extension deal with the Trail Blazers, and he claims he's just being loyal to the person he is by staying with the team that first gave him a chance at the NBA, as he explained:
"I want to make this team win a championship, and I want this city to feel what it's like winning the championship after such a long time."
Of course, Damian has missed some games and had setbacks related to injuries and other minor health problems.
But throughout all the ups and downs in his career, the 6 ft 2 star had the support of his family, and his college sweetheart, Kay' La Hanson.
MEET KAY'LA HANSON
According to her social media accounts, Kay' La Hanson was born on November 8, 1991, and hails from Las Vegas, Nevada.
She and Damian met at their alma mater, the Weber State University in Ogden, Utah, where he played college basketball and started building a reputation on the court, and where she was a pre-med student.
Kay' La graduated in 2014 and went on to study nursing at Nightingale College in Salt Lake City, Utah; however, these days she's the owner of a beauty nail salon in Lake Oswego, Oregon, where she lives with Damian.
FORMING A FAMILY
The young couple welcomed their first child, a boy named Damian Jr., on March 29, 2018.
Kay' La went through 20 hours of labor, but Damian described the first time holding his son as "one of the highest moments" of his life.
"I don't think there's really any way to describe it," he continued. "It's a different level of excitement. It was my son, looking into my eyes."
The adorable boy recently celebrated his 2nd birthday, and to mark the occasion, Damian took to Instagram to share a series of pics with Damian Jr. and Kay' La, and he added in his sweet caption:
"As I walk to my gym early this morning, I'm very thankful for the bond we share... you have made me complete along with your mother."
Kay' La, on the other hand, lamented how fast times flies as she wrote on her Instagram: "Lord somebody tell me when I got a 2 year old!!"
Both parents mentioned that Damian Jr's party was canceled due to the coronavirus outbreak, as they're currently social distancing in their home.
A STAR-STUDDED PROPOSAL
The family has a lot to celebrate since Damian and Kay' La got engaged last February during the All-Star weekend festivities.
According to NBC Sports, Damian popped the question in a private party attended by family and friends, including his teammates Evan Turner and Tim Frazier, his mentor David Vanterpool and rapper Common.
The young couple posed for the cameras with family and friends, and every time Kay' La proudly showed off her diamond ring.
Please fill in your e-mail so we can share with you our top stories!