Melissa Rivers Feels Hurt by Amazon Series Based in Part on Her Mother Joan Rivers' Career
Melissa Rivers reveals that she was hurt by the producers of "Marvelous Mrs. Maisel" when they failed to acknowledge her or her mother for the show, which happened to be inspired by her mother's life.
Sometimes, the things that hurt a person are not overt. They are often covert and are the little things one might not take into consideration. Whatever the case may be, some things are hurtful, and expressing that hurt can help.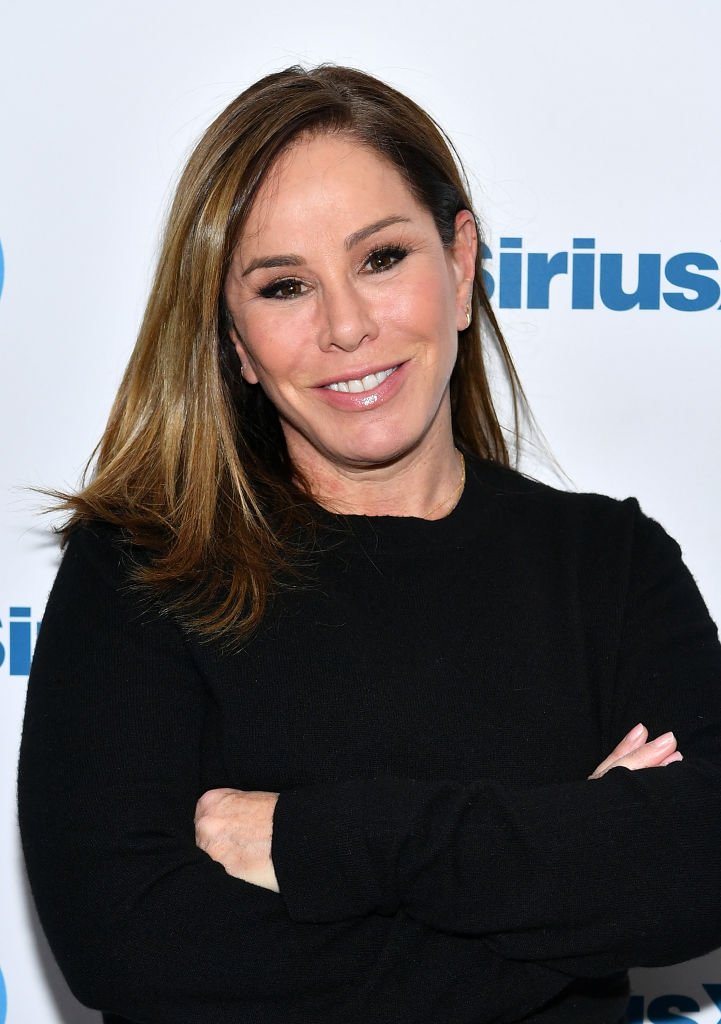 Melissa Rivers, the daughter of the late legendary comedienne and talk show host Joan Rivers, recently opened up about somethings that hurt her following her mother's passing.
Chatting with Dax Holt and Adam Glyn on their podcast series the "Hollywood Raw," Melissa talked about her life as the daughter of Joan Rivers and why she has never gotten around to watching the series "Marvelous Mrs. Maisel."
Melissa expressed that she had not seen the series because the producers of the show never got across to her to acknowledge that her mum was perhaps a part of the inspiration for the series. She said:
"I guess 'hurtful' is the word — that they never even just said [anything]."
She stated that she did not want anything grand from them, just an email informing her that her mom was one of the inspirations of the show and them asking if she enjoyed the show.
Although the producers of "Marvelous Mrs. Maisel" did not reach out to her, Melissa sent flowers to Jane Lynch when she won an award at the Emmy's where she acknowledged Joan's work and life as a comedienne.
She would have liked to be given a heads up about it.
Not only did Melissa talk about this hurtful incident, she also opened up about how people had overtime failed to acknowledge her as a successful personality in her own right.
Giving a profound example, Melissa, who is also an author, expressed that she is in the middle of selling another book, and the reaction of people to her book had not been what she expected. She said:
"Everyone is like, 'We want a book of Joan 2.' Well, that's not what I want to write. The legacy has the good and the bad. It's hard; it's frustrating."
She further expressed that people never believed she was capable of achieving all that she has gotten and that it is a constant battle trying to prove herself as an accomplished person.
Speaking on the advice her mom gave her before her passing; Melissa stated that the lessons had been the one thing that has kept her going despite the jabs.
Although she did acknowledge that those involved in producing the series might not have reached out to her because of a lawsuit or her personality, she would have liked to be given a heads up about it.
Concluding the chat, Melissa talked about her plans and how with the lockdown in place, she has been trying to cope with her kid and his friends.