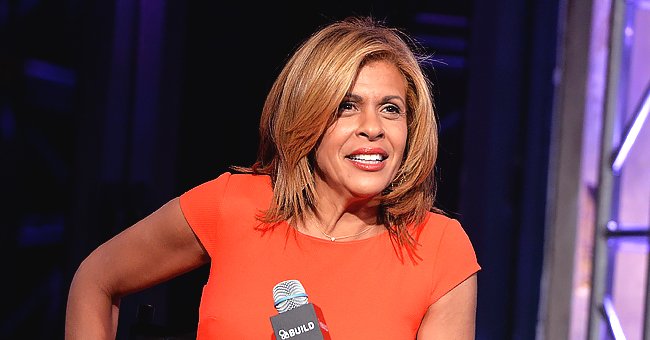 Getty Images
Hoda Kotb from 'Today' Opens up about Missing Her Elderly Mom Who Is Currently in Quarantine

With the mandatory home quarantine, Hoda Kotb couldn't help but be emotional. The physical distancing has taken a toll on her as she is missing her mother, who is alone while isolated in her house.
Kotb's emotions were on display while talking to Jenna, her co-host on "Today with Hoda & Jenna." Her feelings came up as she began thinking about people at home living alone while on quarantine, as reported by Today.
She added that people around the world are experiencing common situations brought about by the Coronavirus disease 2019 pandemic. Her mother, Sami, has not been spared from the quarantines.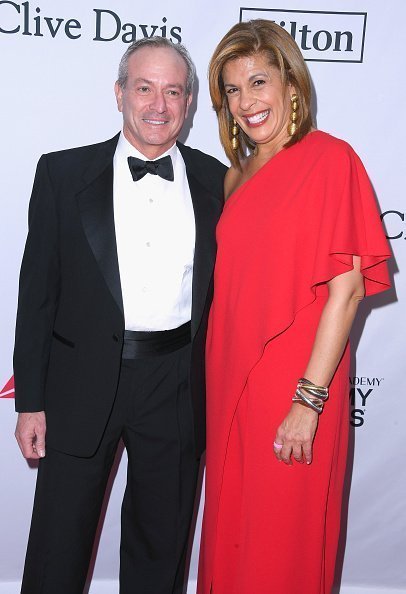 Joel Schiffman and Hoda Kotb on January 27, 2018 in New York City. | Photo: Getty Images
A POSITIVE THINKER
Kotb shared that she and Sami would exchange thoughts through social media. Her mother sometimes sends her selfies along with a good cup of coffee, as reported by Today.
Kotb opened up about how much she values her mother, Sami. Although worried, she said she takes comfort in knowing that her mother is a positive thinker.
"I've got to tell you, my mom is staying so positive. She's by herself at home, but she's like, 'Hey, look, I'm outside at the water!'" she said.
SAFE DISTANCE
Although Sami has not displayed any signs or symptoms of Coronavirus, Kotb is aware that her elderly mother is vulnerable because of her age.
Practicing a safe distance and doing online communication is the best thing they can do for now, as reported by Inquisitr.
Kotb and her children hope that they can finally see and feel Sami's warm embrace soon.
HUGE PART OF LIFE
Kotb and her children hope that they can finally see and feel Sami's warm embrace soon.She encouraged people to make sure they always keep in touch with their loved ones during this difficult time. Kotb said:
"My mom is such an important part of our lives. It's underscored in this moment."
This was the second time Kotb became emotional on television. Recently, she broke down and cried while doing an interview with New Orleans Saints quarterback Drew Brees, as reported by Good Housekeeping.
Kotb shed tears after she learned that Brees donated 5 million dollars to help the people affected by the Coronavirus pandemic. After that interview, she shared a powerful Instagram post.
She posted an inspiring quote for her followers and reminded them to stay positive. She added that she and the rest of the people are all in this together.
Before these challenging times with her family, Kotb previously extended her maternity leave to spend more time with them. Her fans wondered, with some even expressing disappointment, but what they did not know was that she was adopting her second child.
Please fill in your e-mail so we can share with you our top stories!