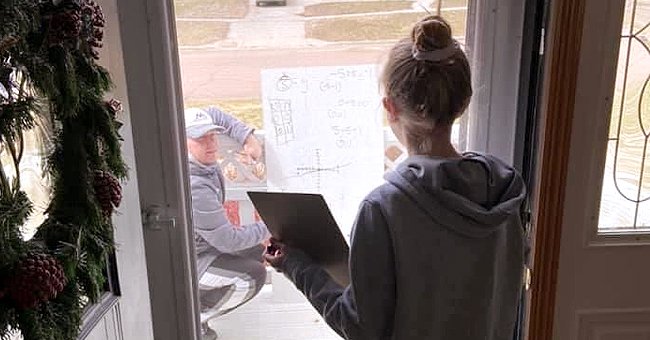 twitter.com/DakSt8Football
Math Teacher Comes to 6th-Grader's Home to Help Her with Classes from a Safe Distance
For Rylee Anderson, understanding the algebra concept of graphing a function on her own seemed impossible, which prompted her to send an email to her teacher for help.
The 12-year-old probably expected a reply or a phone call from him since her learning is now remote due to the coronavirus pandemic.
She heard her doorbell ring, and surprisingly it was her teacher, Chris Waba, the one she emailed. Chris came over to Rylee's with his whiteboard and marker to walk her through the equations.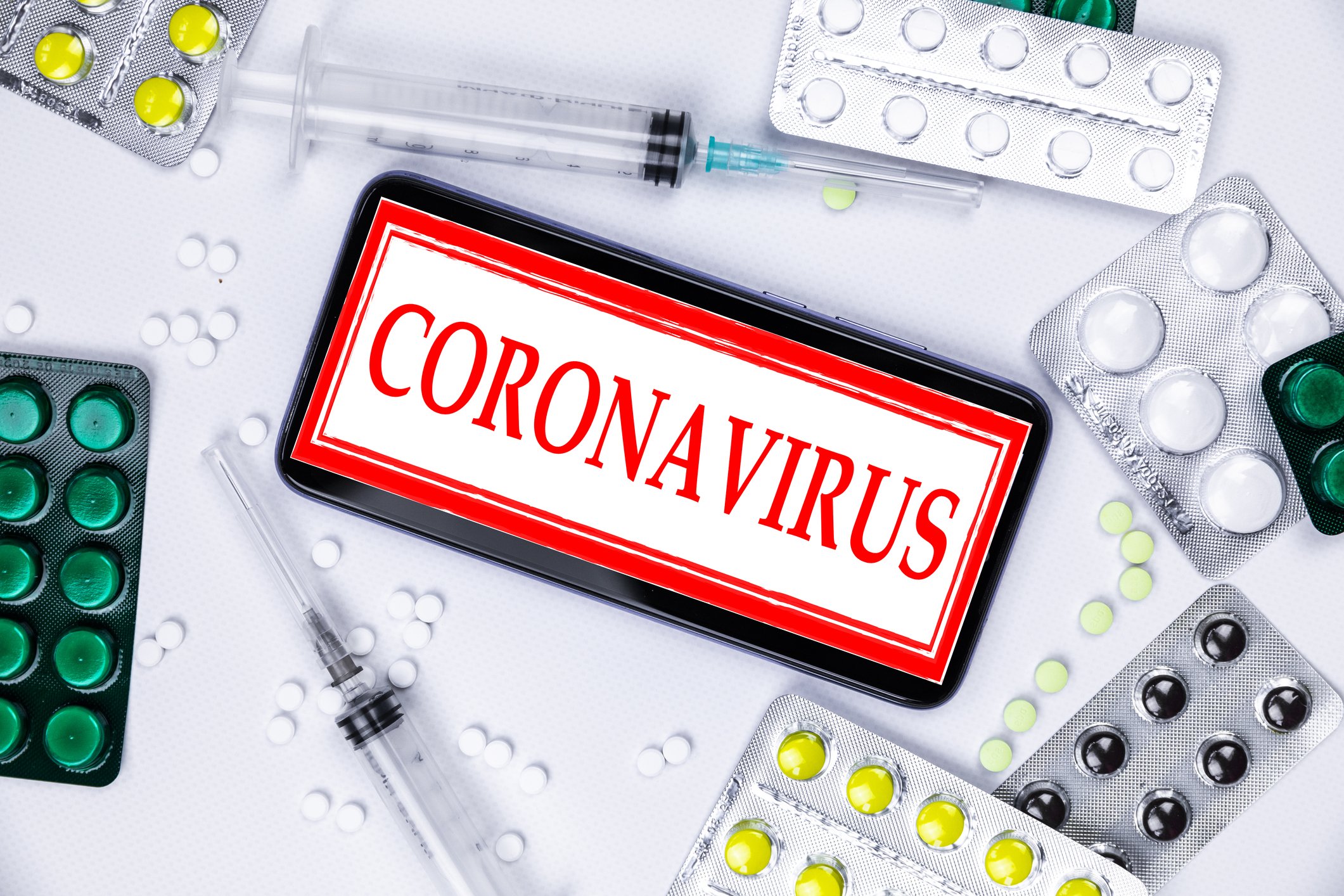 Smartphone with logo with pills and vaccine Novel coronavirus 2019-nCoV | Photo: Getty Images
Rylee was surprised as she didn't expect to see him. Chris stayed right on her porch and walked her through three equations.
Rylee told CNN that she couldn't ask her parents for help because they weren't home, and even if they were, it wouldn't have made much difference. She said,
"My mom got all the questions wrong when she helped me before."
When Chris saw her email, considering the fact that she stayed next door, he chose to pick up his whiteboard and go to her house instead.
Waba squatted on the porch, ready to teach. Abiding by the social distancing rules, Chris took her on a lesson through her glass door while she stood and took notes.
After the lesson, which lasted for about 10 minutes, Chris could tell that Rylee understood what he taught her. She smiled and thanked him.
Rylee's dad, Josh Anderson, who is the Dakota State University football team's head coach, shared the heartwarming news in a post on his Twitter account.
The post spiked the interest of several, including news corporations. The tweet got a lot of likes and soon, it became a viral tweet and the deed definitely touched people's hearts especially because it happened during this Coronavirus pandemic.
Speaking of the pandemic, a certain man is having a good time with his granddaughter, even while being distant.
81-year-old Marvin Neely periodically has dance-offs/dance competitions with his granddaughter, Kira Neely. Kira's mother, Sherrie Neely, said she had always been close with her grandparents, so going by the social distancing rules has been really tough for Kira and her grandparents.
In order to help cope with the fact that they miss each other a lot, they have these dance-offs where Kira and her granddad stand on either side of the street and pull off dance moves to Kira's favorite songs.
Neely says she's grateful to have her parents close to her. "All the changes with the virus and social distancing have just made me even more thankful and grateful to have them near," she said.
Please fill in your e-mail so we can share with you our top stories!