Genie Francis of 'General Hospital' Fame Once Revealed Secret to Her Long-Lasting Marriage with Jonathan Frakes
Veteran soap actress Genie Francis who plays the role of Laura in the popular TV show "General Hospital," has been married to husband Jonathan Frakes for over thirty years. In a 2018 interview, the actress revealed the secrets of her long-lasting marriage.
Genie Francis has enjoyed a career spanning several decades and has grown to become a fan favorite due to her excellent interpretation of roles and down-to-earth personality.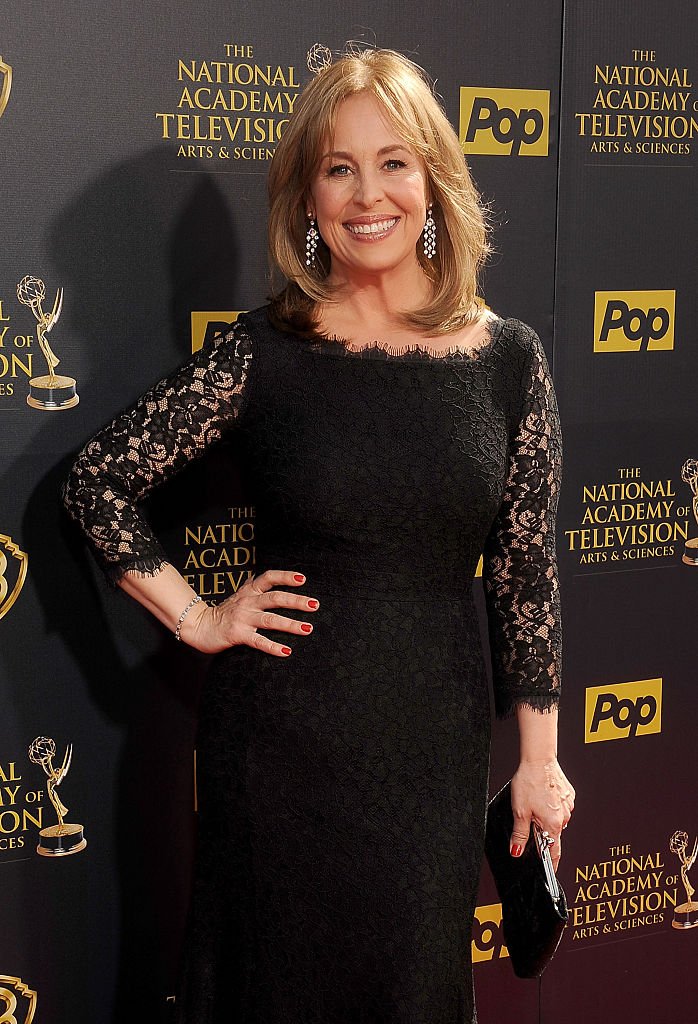 The iconic actress who is best known to daytime-soap viewers as "Laura" of "General Hospital" fame, first burst onto the acting scene as a 14-year-old, when she took up the role in 1977.
Fans across multiple generations have been able to watch the actress further her career and blossom into a beautiful wife and mother of two children. 
The 56-year-old actress has been married to the same man for over thirty years, which is quite a feat in Hollywood. Genie Francis' husband, Jonathan Frakes, is a renowned actor/director.
In a 2018 interview, she discussed what it takes to have a successful marriage. Speaking to Ronnie Polaneczky of The Inquirer, Genie said:
"To stay married a long time, you have to be willing to have a couple of really bad years. And you may have to have them more than once."
Genie revealed that this was a piece of advice from her grandmother. She also added that for a marriage to work, a couple must find a way to work out any issues between them. For Genie, marriage is an agreement to work through everything.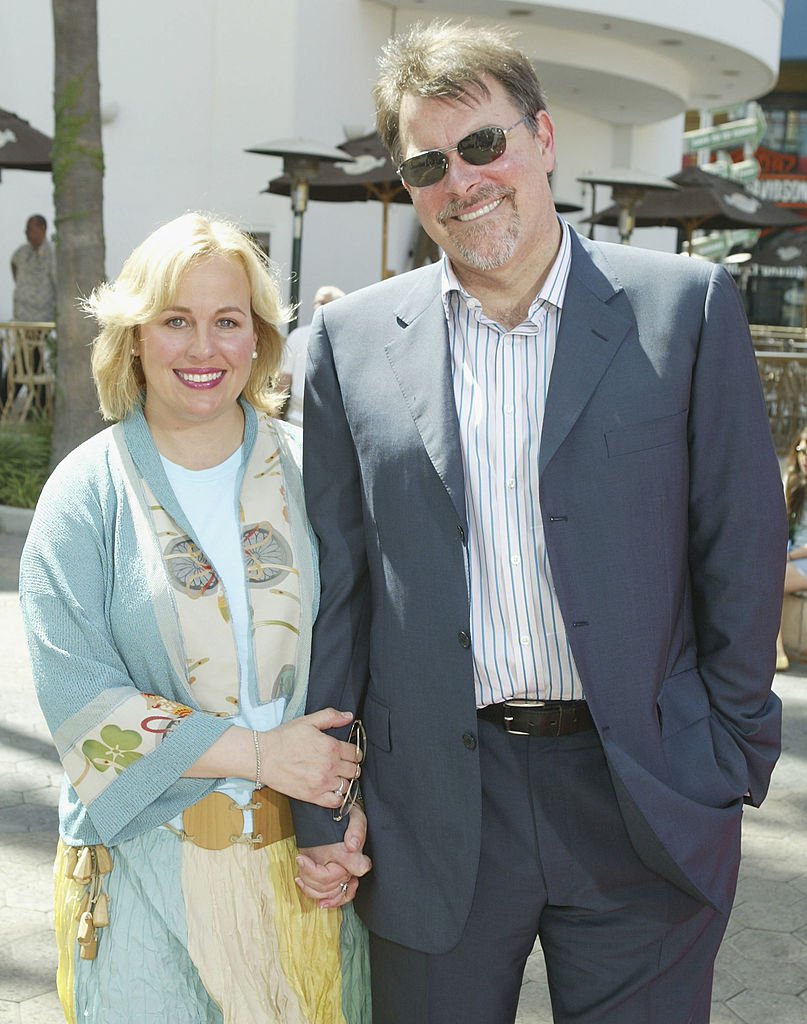 GENIE'S MARRIAGE AND PERSONAL LIFE
Eugenie Ann Francis was born May 22, 1966, in Englewood, New Jersey. Genie first met her husband Jonathan Frakes in 1982, while shooting the TV miniseries "Bare Essence." In 1984, the couple met again while filming another television miniseries "North and South" but only started dating in 1985.
Jonathan and Genie got engaged a year later, and finally tied the knot on May 28, 1988. The couple has been married for over three decades and shares two children -- Jameson Ivor Frakes, born in 1994, and Elizabeth Frances Frakes, born in 1997.
The couple whose adult children have since moved out, recently paid the full asking price of $2.8 million on a Woodland Hills Mansion, as they seek to enjoy more time together. 
Genie, who was gifted a "rope swing" for 2019 mother's day by her kids, hasn't had it all easy. The TV star gained some excess weight as a result of menopause and having to deal with the stress of her two children leaving the house. 
She battled with her weight for some time, even having to be placed on a diet by show producers. Eventually, the mother-of-two teamed up with Nutrisystem and was able to shed 30lbs in only seven months. While speaking about her dieting journey, the iconic soap actress said:
"A lot of the diets I've been on have been extreme and taught me how to starve myself. But this has taught me how to feed myself."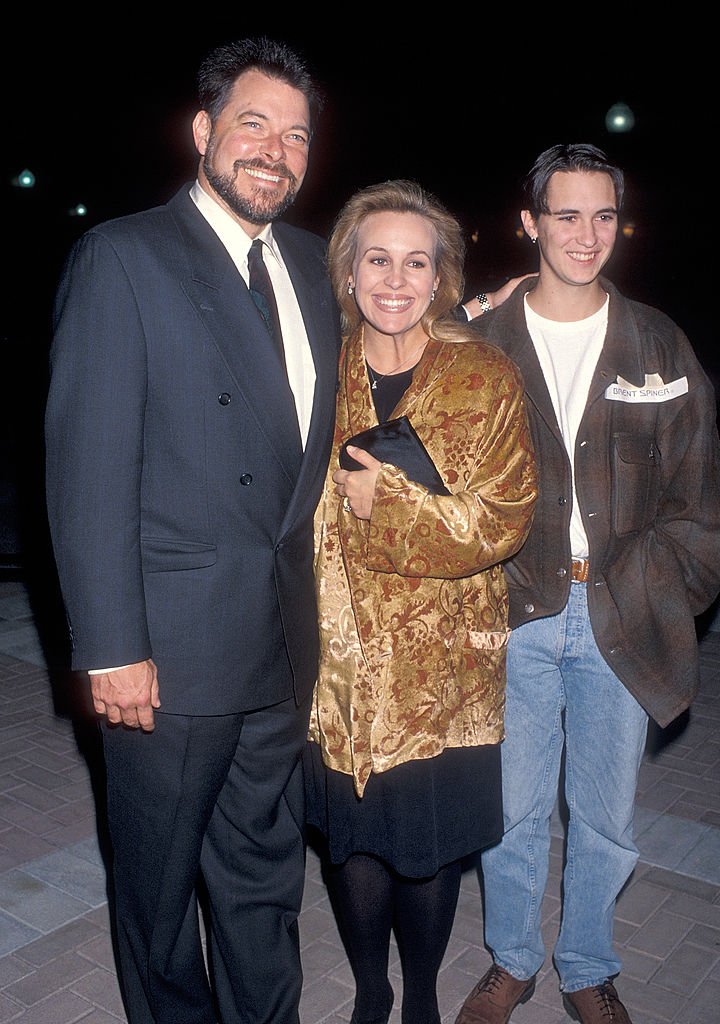 GENIE FRANCIS' JOURNEY ON "GENERAL HOSPITAL"
Genie Francis began her journey in the smash-hit series "General Hospital" as a teenager in 1977, playing the role of Laura Spencer.
Right from the start, Genie captivated fans of the ABC daytime drama with her beauty, talent, and energy. It wasn't long before her character became one of the most loved in daytime television history. 
The adoration from fans was evident when Laura's General Hospital wedding on November 17, 1981, was watched by over 30 million viewers, thus making it the highest-rated TV hour in American soap opera history.
Later that year, Genie received both the Young Artist Award for Best Juvenile Actress in a Daytime Series and the Soapy for Outstanding Actress. 
After four decades with the show, Genie decided to quit in January 2018, when she was told her appearance on the soap would be limited to a few scenes a year. 
Once again, her fans came through in their numbers with a huge social media outcry that led producers to change their minds and offer the actress a more involved role.
Reacting to the outpouring of support by her fans on social media, after she quit the show, the talented actress told TV Insider:
"I was shocked. I couldn't really believe that people still care that much. It's hard to tell when you're separated from your audience. I was very moved by it..."
In a 2018 exclusive with Closer Weekly, when asked how she would rate her life at the moment from 1 to 10, the TV star answered, saying "ten!" Genie also expressed that she was happy and grateful.