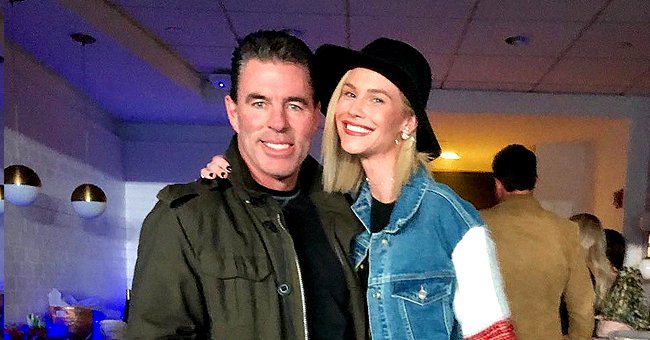 Instagram/meghankedmonds
Jim Edmonds of the MLB Reportedly Tested Positive for COVID-19 But Is 'Symptom-Free'
Former Major League Baseball player Jim Edmonds opened up about testing positive for the novel coronavirus and asked his followers not to "take it lightly."
On Wednesday evening, Jim Edmonds shared that he tested positive for COVID-19 in a clip he posted on Instagram Stories.
WHY JIM GOT TESTED
Earlier on in the week, Jim found himself hospitalized after experiencing symptoms associated with the coronavirus and got tested.
However, while waiting for the results, Jim also continued his battle with his estranged wife, Meghan - who he claimed took their children across state lines to Los Angeles without saying a word.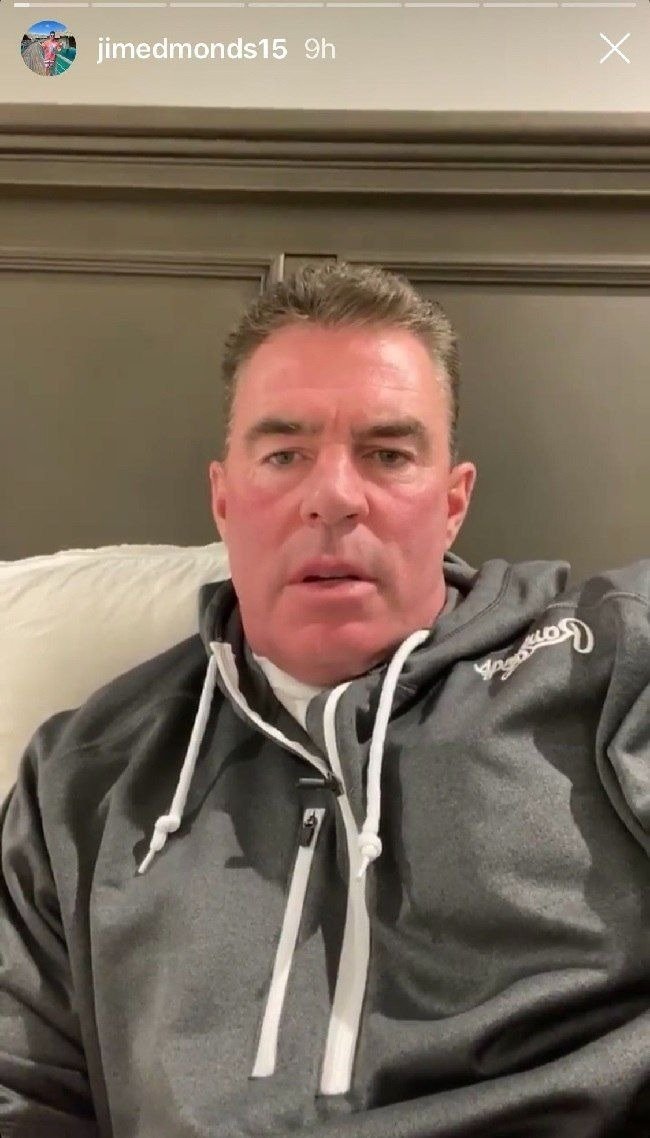 Retired baseball player Jim Edmonds shares his coronavirus diagnosis with followers on social media. | Source: Instagram/jimedmonds15
CORONAVIRUS AND PNEUMONIA
Already diagnosed with pneumonia, the former St. Louis Cardinal remained in self-isolation at home while awaiting his results. Jim's health started improving, and now declared that he is "completely symptom-free now and doing really well."
Stressing that people should take the disease and the regulations set in place to stop its spread seriously, Jim reportedly said:
"They didn't want to test me and I forced them to take me into the emergency room and low and behold, pneumonia and the virus."
MEGHAN AND JIM'S RELATIONSHIP CAN BE 'BETTER'
Jim and Meghan split after five years of marriage in October, which came after accusations that the 49-year-old baseball player had an ongoing affair with their former nanny, Carly Wilson.
Even though the couple agreed on 50/50 custody of their three children, Meghan and Jim's co-parenting skills are still on shaky ground, as Meghan told Us Weekly in January that she wished "it was better."
OTHER PROMINENT FIGURES WHO TESTED POSITIVE
Jim is one of many celebrities to share, having tested positive for the virus, including CNN host Chris Cuomo, who announced his diagnosis on March 31.
Self-isolating in his basement at home, it is also where Jim is currently hosting his show, "Cuomo Prime Time," until quarantine regulations are lifted.
On March 27, British Prime Minister Boris Johnson revealed that he tested positive as well, only two days after Clarence House confirmed that Prince Charles became the first British royal to contract the virus.
Reportedly Prince Charles only experienced "mild symptoms" of the disease and his currently in self-isolation with Camilla at Birkhall.
Idris Elba has also been candid about his coronavirus diagnoses, and he seems in high spirits in the latest update to followers about his condition.
Saying that both he and his wife Sabrina are "doing okay," they are still asymptomatic even though they've passed the prescribed quarantine period.
Please fill in your e-mail so we can share with you our top stories!