Getty Images
Princess Diana Planned to Settle in California with William and Harry, According to Her Butler
Princess Diana was making plans to escape public life and settle in California, according to revelations made by her former butler in his 2001 memoir. Now, 20 years after the beloved royal's tragic death, it would appear her son, Prince Harry, has carried out that plan.
In January 2020, Prince Harry stunned the world when he announced that he and his family were withdrawing from public life, and resigning as senior members of the British Royal Family.
According to Princess Diana's former butler Paul Burrell, she has been planning to leave the UK with her sons, and start a new life in the United States just before her death.
Prince William bitterly denounced Burrell's book as a betrayal of the Princess' trust, especially as he bared sensitive details of her life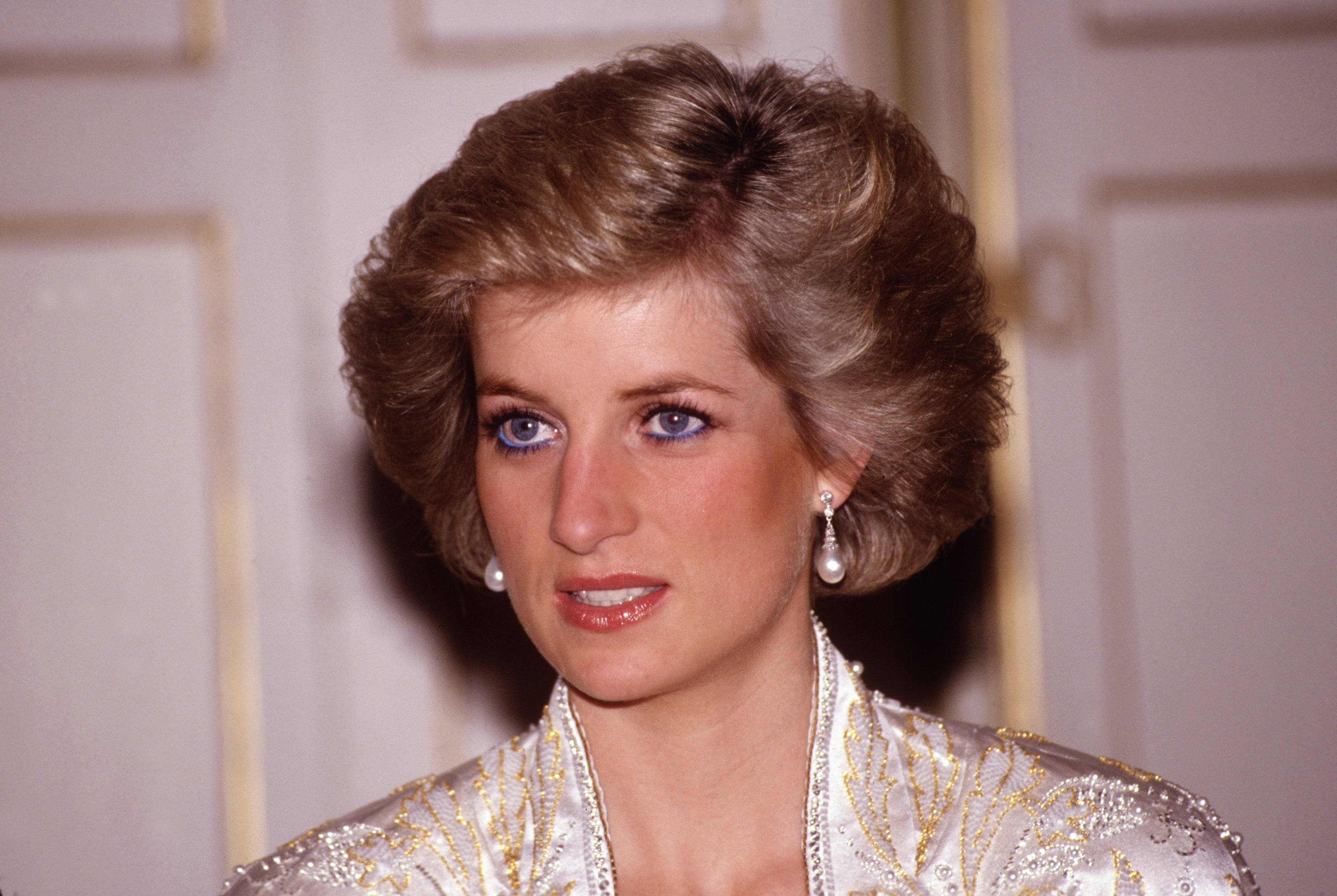 Princess Diana at a dinner given by President Mitterand in 1988, at the Elysee Palace in Paris, France | Source: Getty Images
THE BUTLER TELLS ALL
Burrell made the startling revelation in his 2001 book, "A Royal Duty," sharing intimate details of the Princess' life, especially after her divorce from Prince Charles.
The tell-all memoir published just 4 years after the Princess' tragic death in a car accident involving paparazzi in a Paris tunnel, revealed her plan to "escape" from the press and public scrutiny into anonymity in America.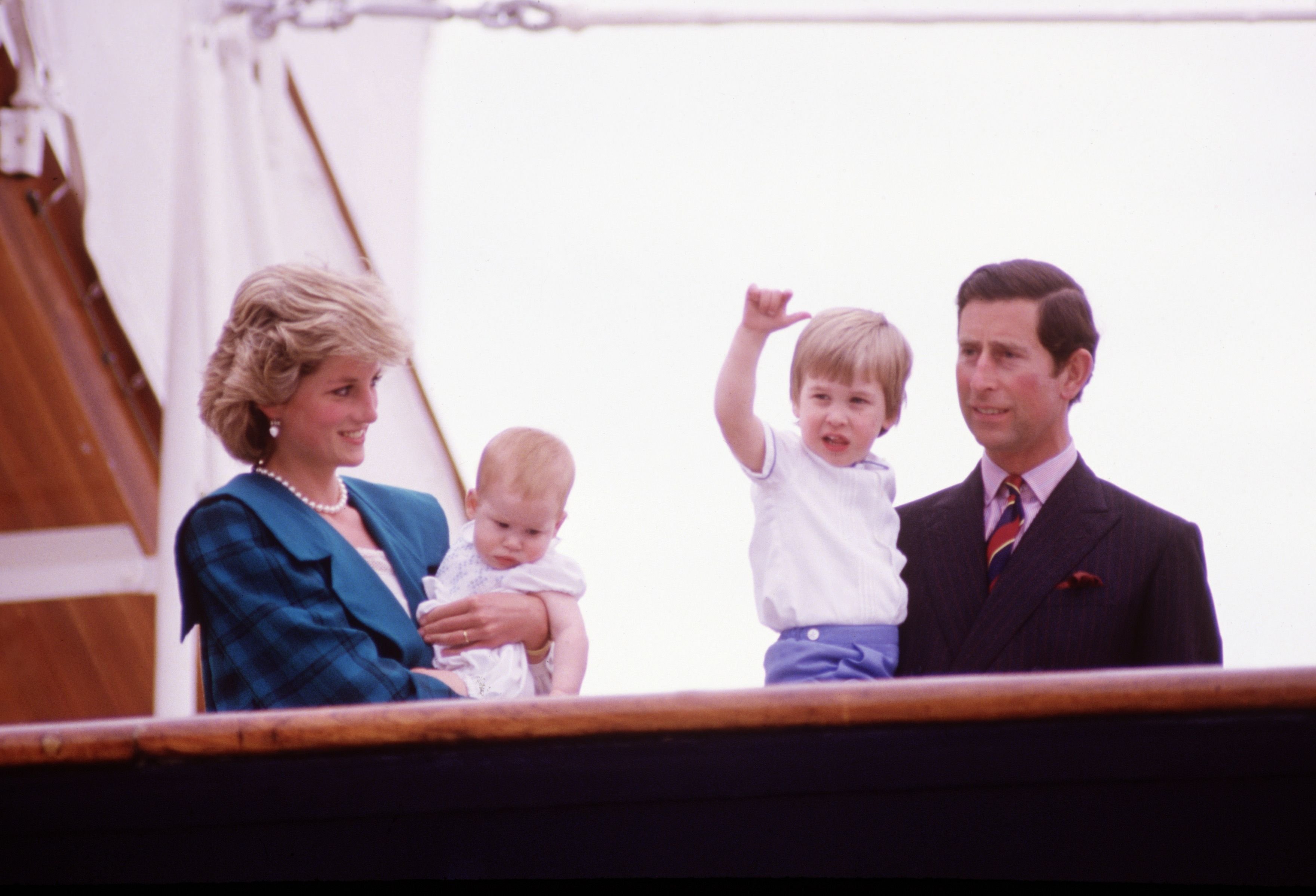 Diana Princess of Wales and Charles Prince of Wales hold Prince Harry and Prince William on the deck of the Royal Yacht Britannia in 1985 | Source: Getty Images
CALIFORNIA DREAMING
After her divorce from Prince Charles, Princess Diana's dream was to start a new life in the United States, more specifically in sunny California, far from the British tabloids that hounded her, and the constant rain. According to Burrell, the People's Princess already had a house in Malibu picked out for herself and her sons.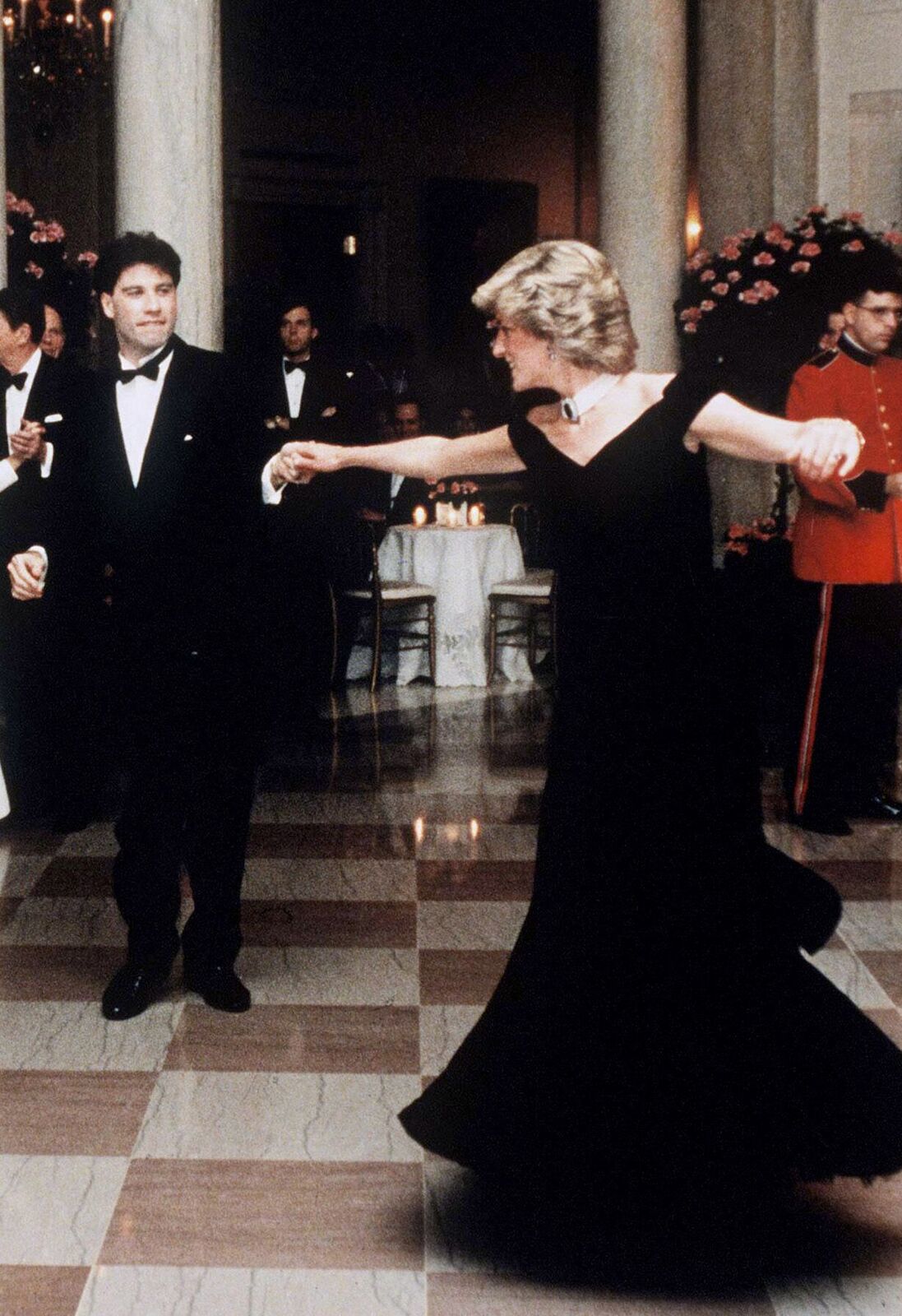 Diana, Princess of Wales, dances with movie star John Travolta at the White House in 1985 | Source: Getty Images
A DREAM OF FREEDOM
Burrell shared the Princess' touching enthusiasm and recalls sitting on the floor with her with maps and the plans of the house she was considering buying spread all around. Burrell revealed:
"She said, 'This is our new life, just won't it be great, think of the lifestyle the boys — nobody's judgmental here in America, you don't have the class system, you don't have the establishment.' "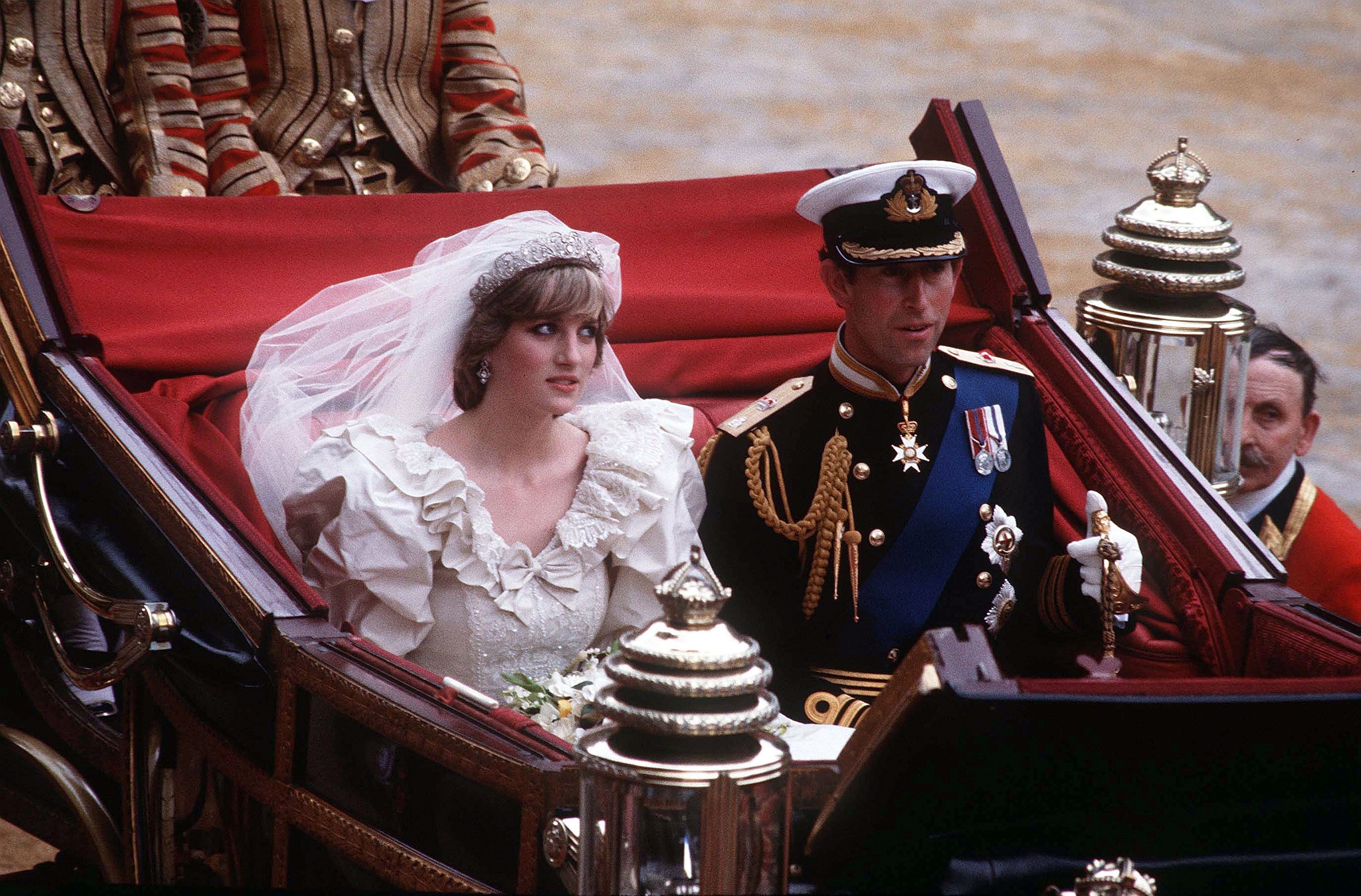 Diana, Princess of Wales and Prince Charles ride in a carriage after their wedding at St. Paul's Cathedral July 29, 1981 | Source: Getty Images
The house the Princess had picked out was Julie Andrews' former home in Malibu. It was to be the setting of a new life for the Princess and her sons, William and Harry. Burrell revealed:
"A lovely house … saw all the plans for it. It was going to be in Malibu. (...) We sat on the floor, spread out all the maps and the layout of the house."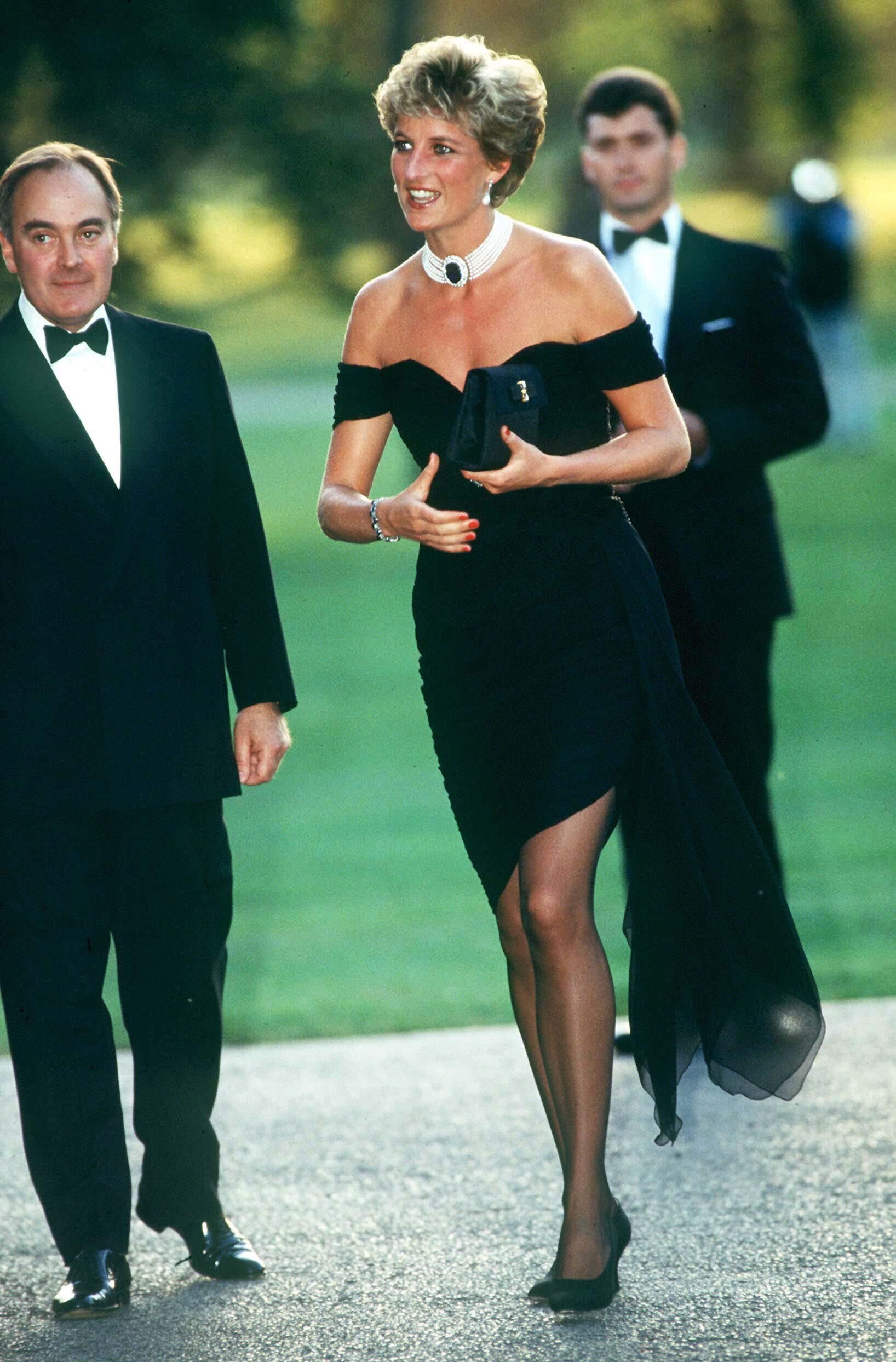 Princess Of Wales At The Serpentine Gallery In London wearing the famous "Revenge Dress" by Christina Stambolian | Source: Getty Images
HOLLYWOOD CALLING
The Princess had told Burrell, laughing, that Academy award-winning actor and director Kevin Costner had called her, asking her to participate in a sequel to his hit movie "The Bodyguard." Burrell recalled:
"He [Costner] rang up and said, 'How would you like to be in my next film?' She was rolling on the floor giggling, 'Sorry, I can't act.' He said, 'Don't worry, I'll teach you.'"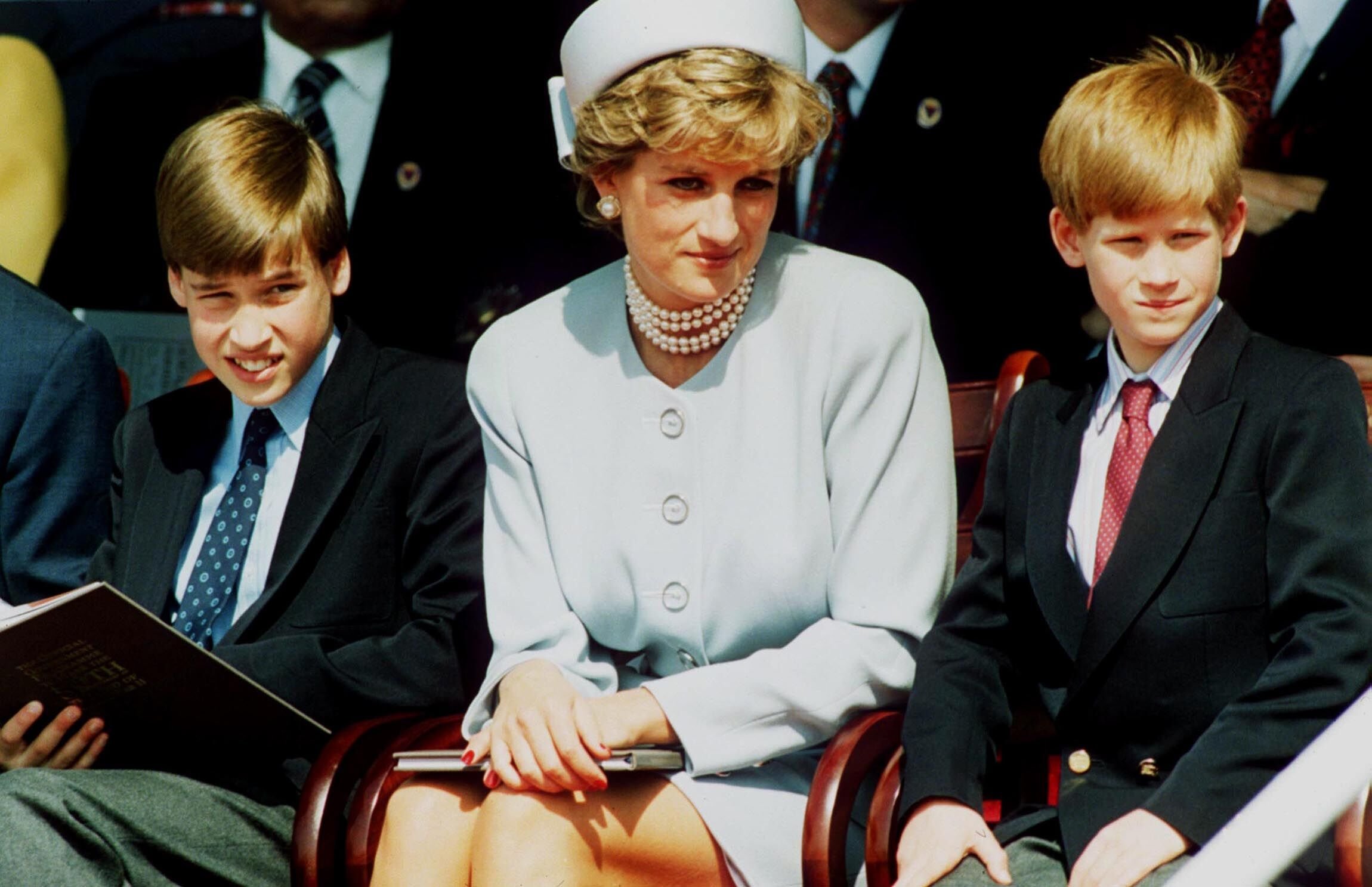 Diana, Princess of Wales with her sons Prince William and Prince Harry at the Heads of State VE Remembrance Service in Hyde Park on May 7, 1995 | Source: Getty Images
SHATTERED HOPES
Whether or not William and Harry knew about their mother's plans is unknown, but the Princess' dream of a new life in America with her beloved sons ended on August 31, 1997. There would be no escape for the People's Princess, and the world plunged into mourning.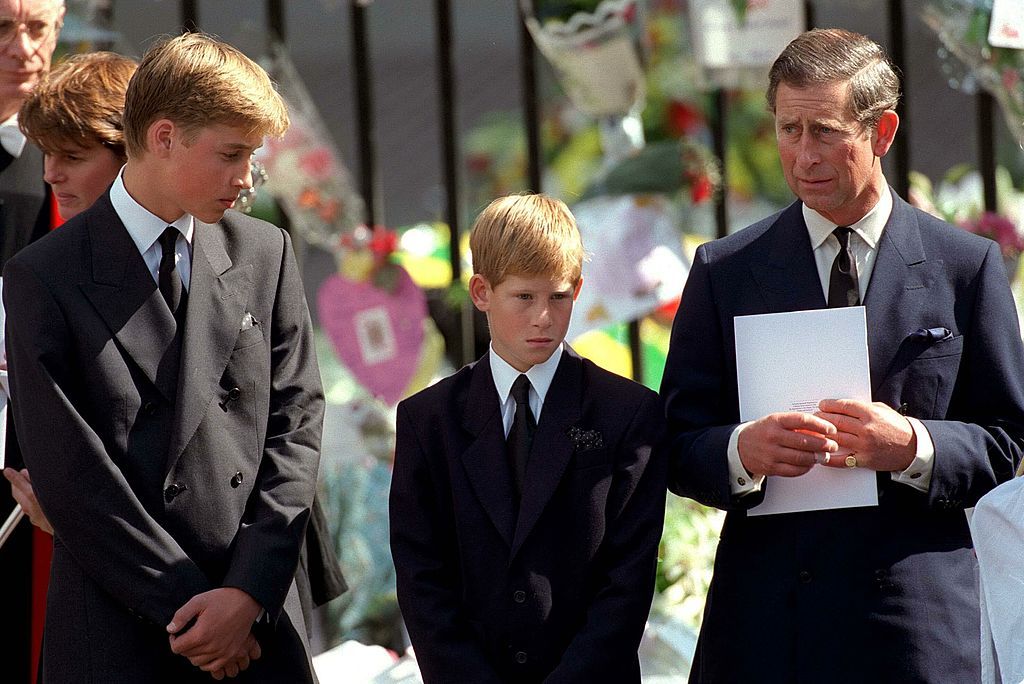 Charles, Prince of Wales, Prince William and Prince Harry stand outside Westminster Abbey at the funeral of Diana, Princess of Wales on September 6, 1997 in London | Source: Getty Images
Burrell revealed that Princess Diana had asked her brother if she could live at the family's stately home in Northamptonshire, Althorp House. Charles Spenser had refused, but at her death, in a sudden turnabout, he had his Royal sister interred on an island on the estate. Burrell commented:
"I don't like to think of her there lonely, by herself, cold on that island," Burrell said. "I'd like to think of her in a public place where people could actually gather 'round and talk."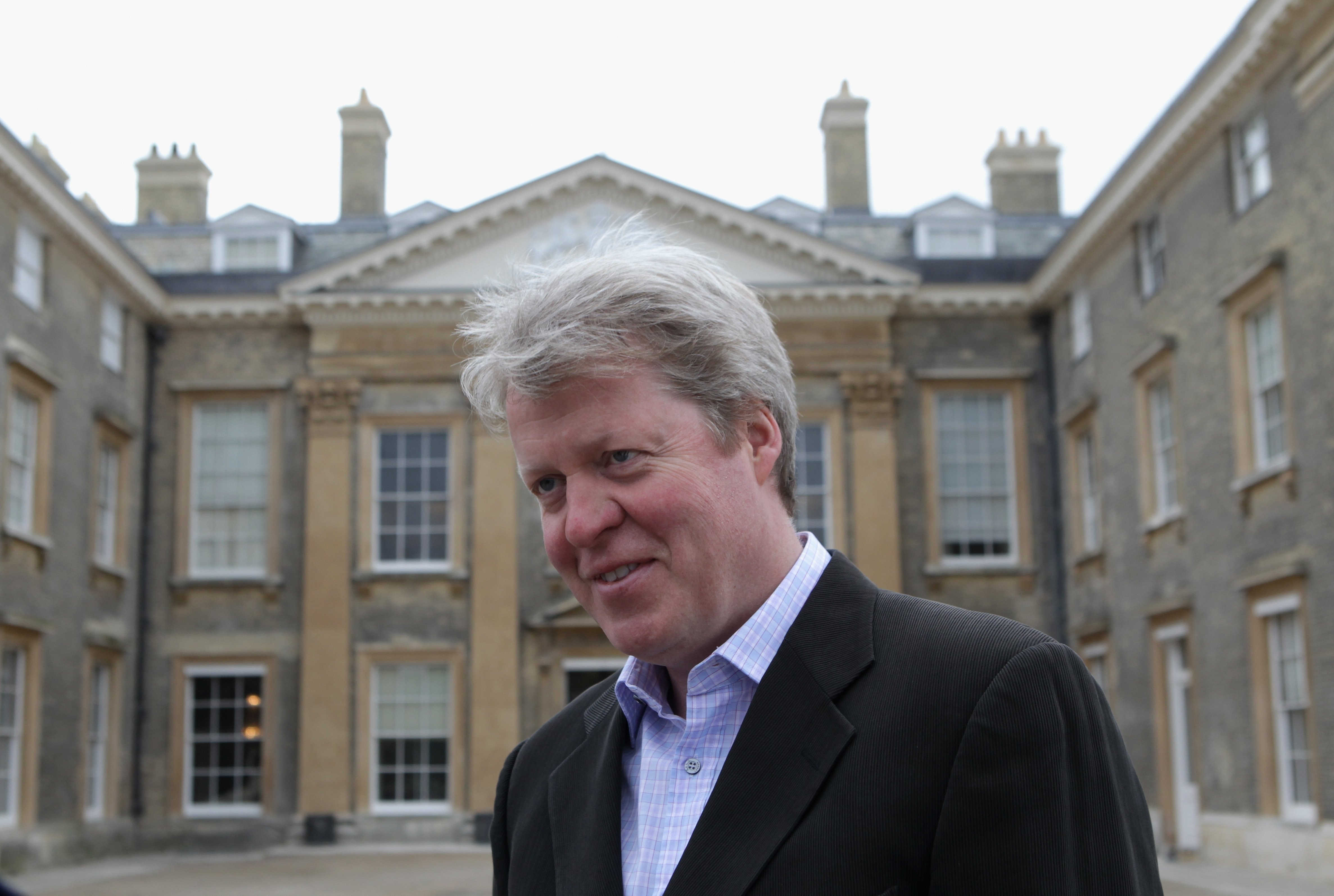 Lord Charles Spencer, the 9th Earl Spencer at Althorp House in 2011 | Source: Getty Images
A POSSIBLE DREAM
Burrell believes that if the Princess had lived, she would have carried out her plan to move to America with her sons and that the Royal Family would not have stood in her way. Burrell, who had been the Queen's favorite footman before being assigned to Princess Diana revealed:
"Why couldn't they come and spend a portion of their time in America? That would be very stiff and staunchy if the queen would say, 'No, they can't go to America.' "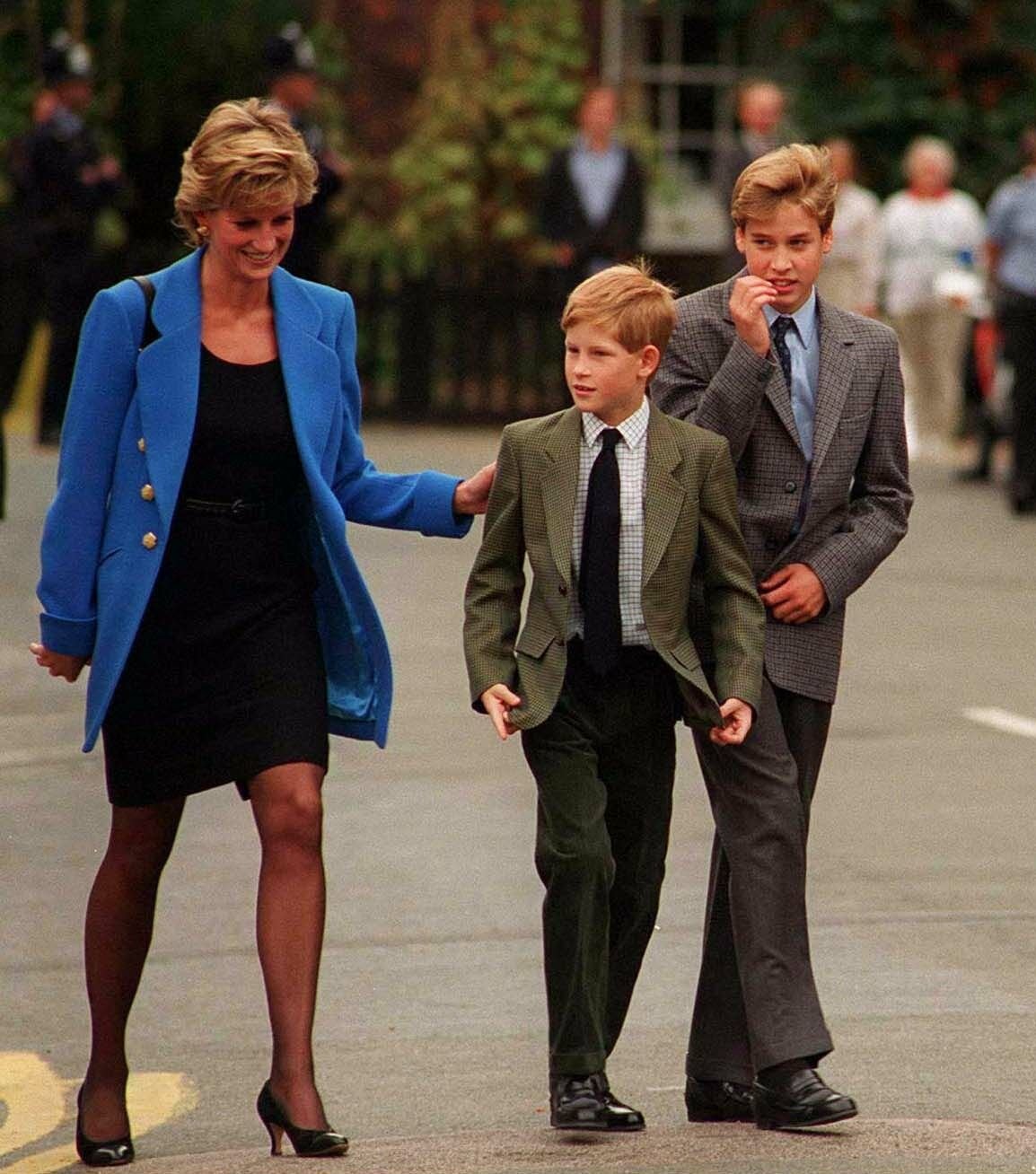 Prince William arrives with Princess Diana and Prince Harry for his first day at Eton College on September 16, 1995 in Windsor, England | Source: Getty Images
THE PRINCES' ANGER
Burrell's memoir was greeted by the two Princes with outrage. Prince William bitterly denounced Burrell's book as a betrayal of the Princess' trust, especially as he bared sensitive details of her life, such as her continued battle with bulimia.
Burrell confided in an interview that he understood the Princes' outrage, especially since they had so little control over their mother's estate, which was being managed by their uncle Charles Spencer.
PRINCE HARRY TAKES THE LEAP
23 years after his mother's death, Prince Harry is taking his life into his own hands, and grasping at the freedom Princess Diana dreamed of.
Sadly, his decision was prompted by the British tabloid press' hounding of his wife, Meghan, Duchess of Sussex. Fearing a repetition of his mother's tragedy, Prince Harry has freed his family from the constraints of Royal protocol and privilege.
Hopefully, the press will respect his wishes, and grant him the peace they stole from his mother.
Please fill in your e-mail so we can share with you our top stories!