Keyshia Cole Shows off 8-Month-Old Son Tobias Purposefully Crawling across the Room
Keyshia Cole shared a few snaps of her toddler son rocking adorable striped pants as he crawled excitedly around the house.
The singer is self-isolating with her family, and spending time with them seems to be a thrilling experience for her. Cole took to the gram to show off her 8-month-old toddler's movement across the room.
Keyshia's Instagram story was full of the afro-haired tot, Tobias, crawling swiftly in a striped shirt and pants while he had a pacifier stuck to his mouth.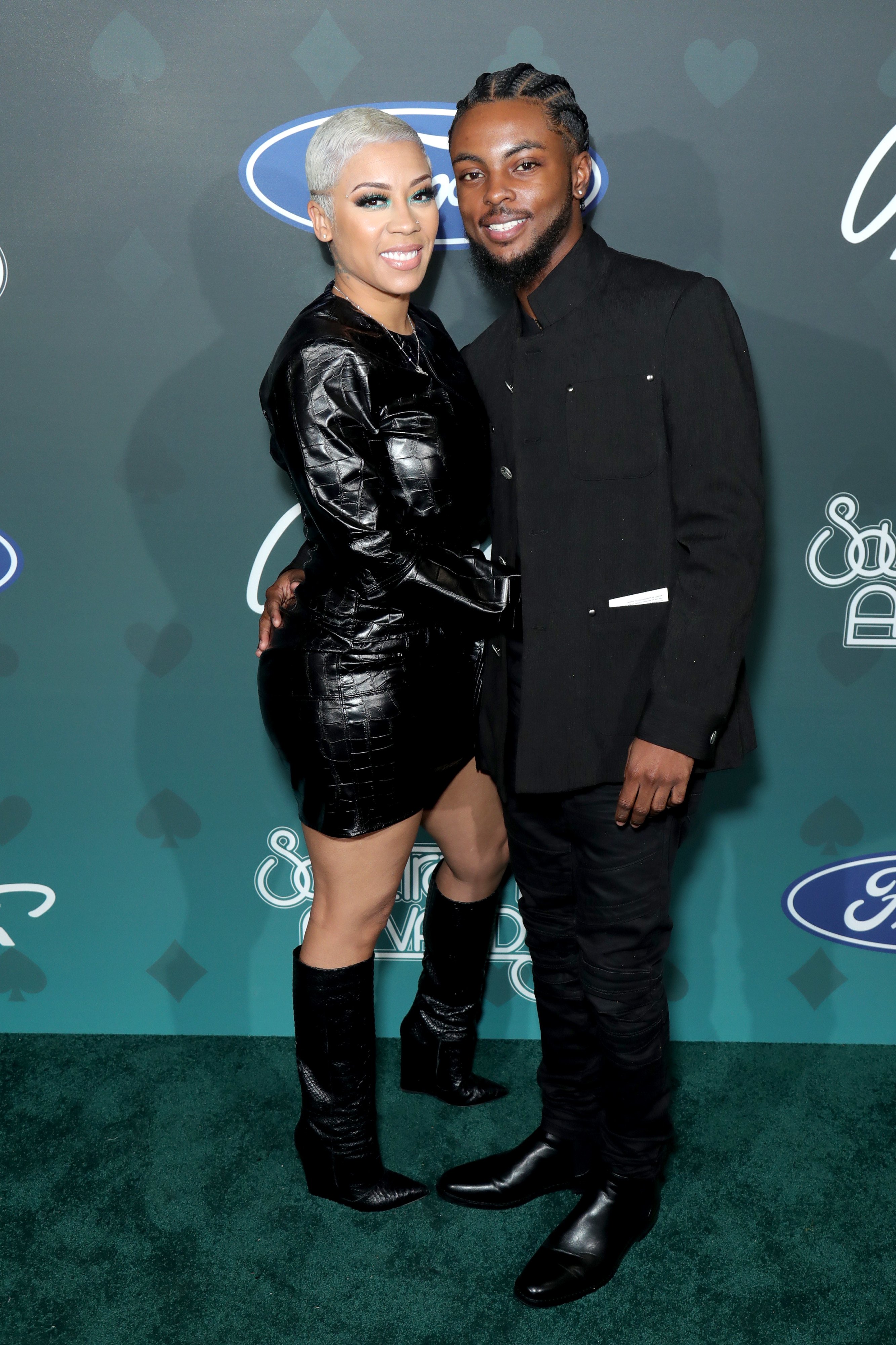 Tobias is Keyshia's second child, but she doesn't mind doting on him regularly. A few hours to his birth, the proud mom to be shared an image featuring herself and her singer boyfriend, Niko Khale — the father of her second child. She wrote:
"TOMORROW IS THE DAY! OMG. We will soon have ONE more to add to the BIG PICTURE..."
Daddy was also overwhelmed with the soon to arrive bundle of joy as he shared a similar image with a heart-melting caption.
Niko sweetly referred to the pack as his "beautiful family," and went on to voice his joy on the arrival of his first child.
The songstress took it a bit personal when Nick referred to her as "an elder" to her man.
24 hours later, Tobias was born, and ever since, the mother of two has committed to sharing her excellent parenting experience with her fans.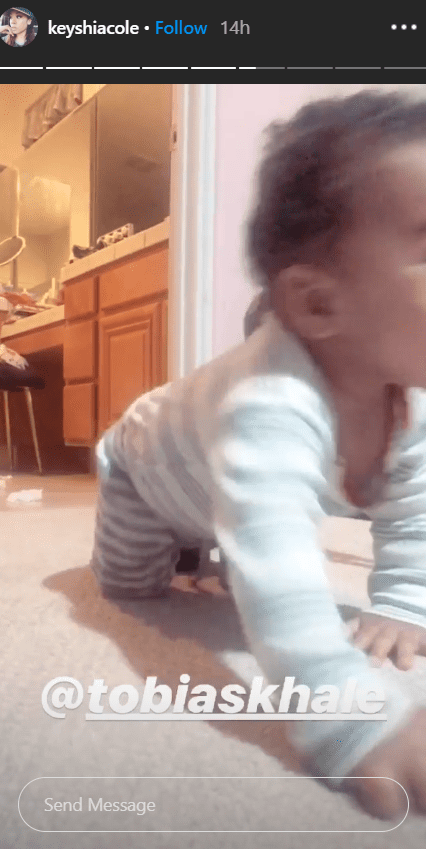 Keyshia posted an update signifying her bang comeback on the "BET" channel. The 38-year-old promised her viewers a special episode that will explore her story of motherhood, especially with Tobias. According to her:
"Had an awesome FIRST WEEK OF FILMING! KEYSHIA COLE IS COMING BACK ON BET!!!"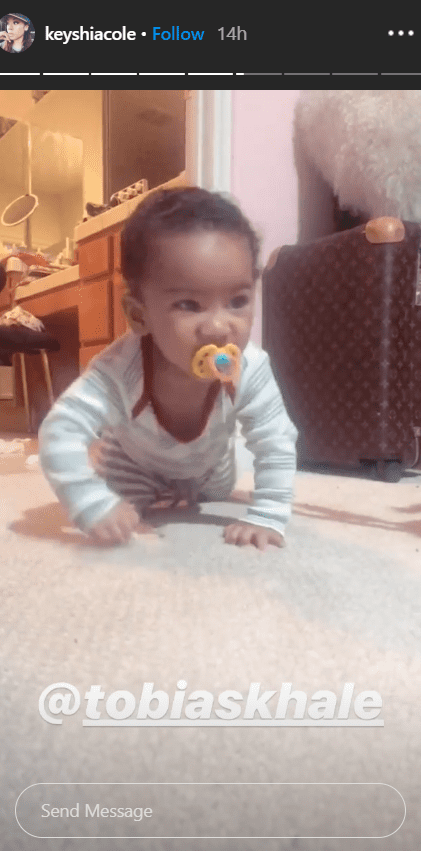 When it comes to talking about her relationship, Keyshia isn't mute on the matter. The singer admitted that she met her man via the Internet.
24-year-old Niko Khale gave an impressive rendition of one of Keyshia's songs and managed to steal the heart of the award-winning singer.
The mother of two reached out to him, and the rest is history. The pair doesn't not mind the age difference. However, when it comes to using the right phrases to judge their ages, the 38-year-old can be on the defensive.
During an interview with Nick Cannon, the songstress took it a bit personal when Nick referred to her as "an elder" to her man. Cole blurted that she was no one's elder and made it glaring that the title infuriated her.
Title or not, the lovers are focusing on this "beautiful family" and making things work between them.