Jim DiBattista of 'Biggest Loser' Opens up about 144-Pound Weight Loss: 'I Was Killing Myself'
"The Biggest Loser" season 18 winner Jim DiBattista did not just claim the winning title, but he also rebooted his life during his time in the show. In an exclusive interview with AmoMama, the victor opened up about the difficult road to success and how he overcame his demons. 
"
The Biggest Loser
" concluded its 18th season on Tuesday, March 31, with a brand new victor, Jim DiBattista. The
Philadelphia native
is a telecom manager, a father to his three sons, and a doting husband among other things. 
The former football coach has dropped a whopping 144 pounds since he set off on his fitness journey. Having started at almost 400 pounds, he feels happy to have walked the path of healthy living.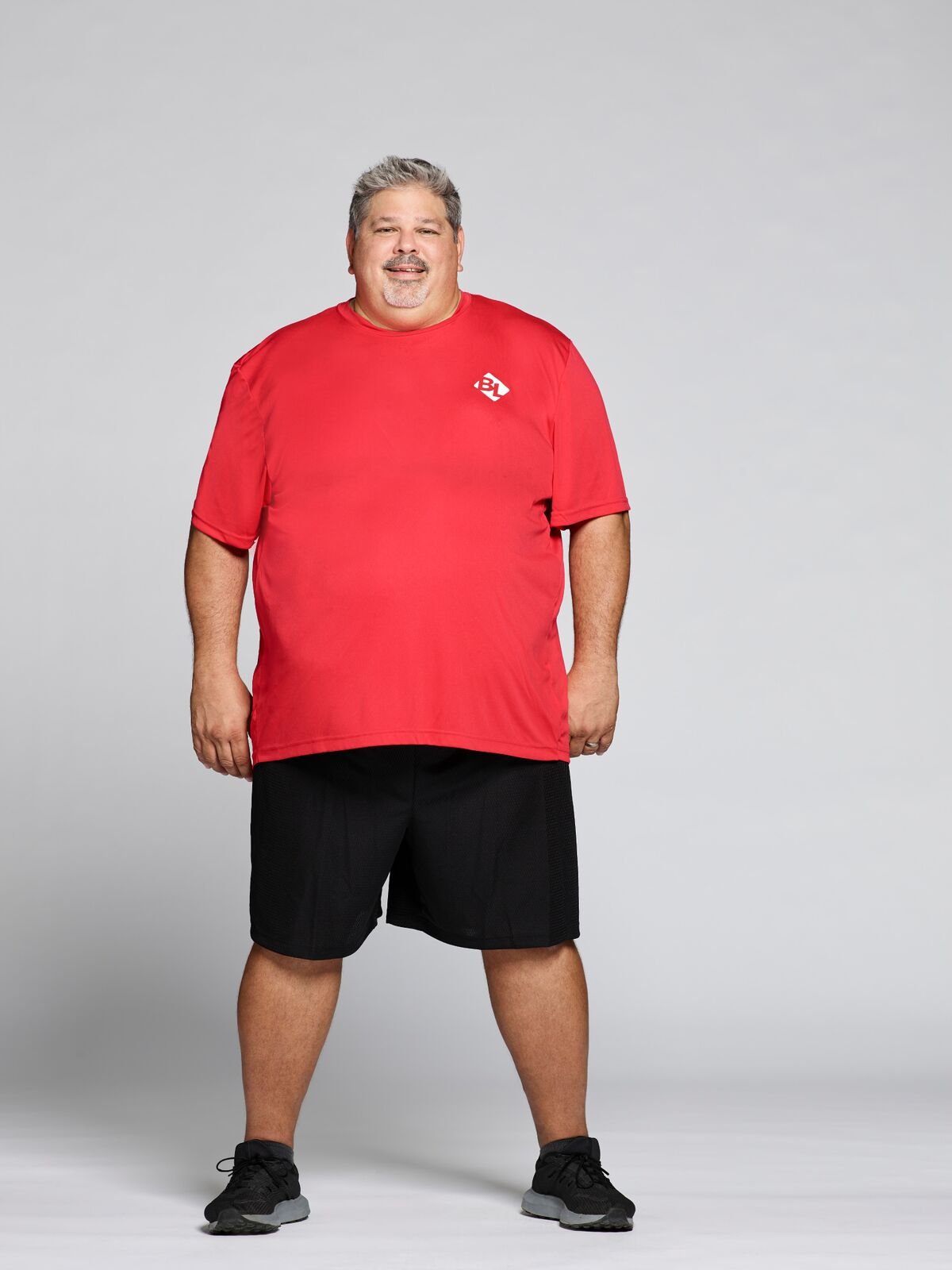 JIM'S IRON WILL
However, becoming a better version of himself wasn't easy. "It was so hard, you know, the first mile," he said in an interview with AmoMama. "I was really overweight and really deconditioned."
DiBattista carried on despite the hurdles. There wasn't a single point during the show when he felt like dropping everything and just giving up, even though he felt embarrassed after barely standing on his feet after running the first mile. "It was embarrassing. So embarrassing," he said.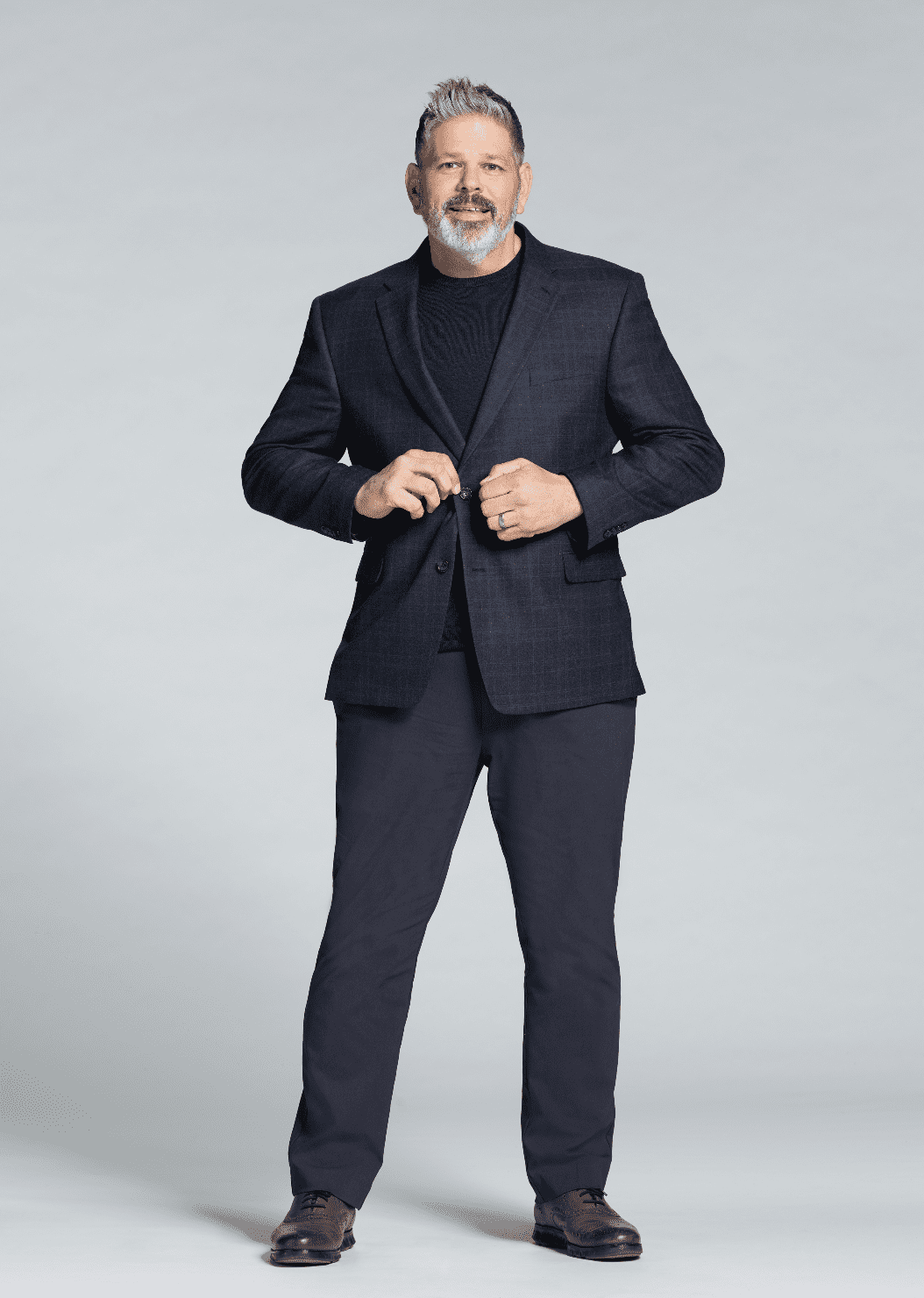 DiBattista certainly had what it takes to make a radical change in his life, but what stopped him from adopting a healthy lifestyle all along?
A disciplined person in all the other aspects of his life, the 47-year-old says he never channeled it into health and fitness. But that changed when he became a part of "The Biggest Loser."
MAKING ENDLESS SACRIFICES 
"When Erica told me that I could be a masterpiece and a work in progress at the same time, that hit home."
"When I saw my wife on the skype call, I wanted to go home. But I was enjoying running the mile," DiBattista says of his initial days in the show before sharing what kept him motivated. " 
I just had this strategy that anytime I felt like I couldn't do it, I repeated my three boys' names over and over again until I finished the task."
"Were there moments I wanted to go home? Absolutely. I would be completely lying if I said that wasn't true."
Breaking a sweat was only a part of the colossal challenge that lay ahead of DiBattista--shedding those extra pounds required him to follow grueling workout routines while also keeping his cravings at bay. 
NO TURNING BACK
Silencing the voices in his head was what it took for him to stop giving in to his gastronomical urges. He says that he was at peace knowing that he couldn't eat like he used to. 
"What I was doing to myself was killing myself. What I didn't know was how to eat right and I needed a nutritionist to teach me that."
With his coach Erica Lugo's help and a newfound love of spices, DiBattista was able to revamp his menu. "I was a big sauce guy now but now I like spices. I like my meat and I like my proteins. There is [sic] little things you can do with your food and still have fun without having to slather everything with cheese."
The pain of giving up on unhealthy food habits doesn't even come close to the challenges DiBattista faced while struggling with his weight. According to him, he battled body image issues throughout his adult life and was bullied because of the same. 
DEALING WITH BULLIES
"As a kid, I was always able to mask it with humor," he recalls. "I was a good athlete back then and when you're on the heavier side but a good athlete, you don't get bullied because people want you on their playground team. But that changed for me as an adult."
DiBattista used humor as a coping mechanism to deal with mockery. "I would hide the pain by being the first one to make a joke about me being big," he said. "I would go into a room and joke about my size so that nobody else would joke about it."
He might have managed to conceal the pain with his jokes, but that didn't stop people from taking a shot at him. 
"They were trying to put me down and it hurt. It doesn't matter whether you're 30 or a teen, being bullied still hurts." 
"WE WERE ALL WINNERS"
The 47-year-old admits that "The Biggest Loser" changed his life in more ways than one. "You don't always get an opportunity in life where you can just say 'for the next 10-15 weeks, I'm going to do nothing but work on myself," he says of the show. 
Although he won the title, he believes that every participant of the show is a winner in reality. Seeing all the participants looking their best in the finale made him realize that every single one of them was a victor. "Yes, I won the money. Yes, I won a prize. But we all were winners and I'm so proud of that," he said. 
DiBattista's family is over the moon to see him in a new light. He won the title back in December, but it wasn't hard for him to keep it a secret. However, he admits that keeping his 15-year-old son from telling his friends was a little nerve-wracking. 
As for what he is going to do with the cash prize, DiBattista plans to pay his debts and help his sons with their college loans as well. "And I think my wife deserves a vacation," he added with a smile.