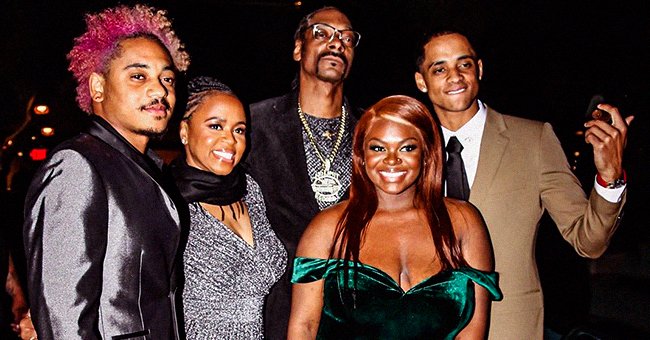 Instagram/snoopdogg
Snoop Dogg Showed off Previously Unseen Photos of His Kids' Childhood on Instagram
Snoop Dogg paid tribute to his daughter and two sons and gushed over his children as he shared rarely seen family pictures of them when they were younger.
Snoop Dogg was feeling a little nostalgic recently when he shared rarely seen family pictures. The proud father appeared to be missing those close to him as he used the phrase "until tomorrow" to reflect on some of the photos he was sharing.
"Me and my baby girl @princess Broadus at uncle Larry house ??until tomorrow," he wrote in a post. Snoop Dogg showed a picture of his daughter, Cori Broadus, leaning over his should as a toddler while he sat on the floor.
Snoop Dogg also paid tribute to his two sons, Cordell and Corde, and shared another rare throwback picture of himself with his children.
In the image, he was wearing a basketball jersey and standing behind his sons, who are were dressed in football jerseys. The proud father was shown with his arms around his boys. In his caption, he wrote, "until tomorrow."
Snoop Dogg also dug up some rarely seen pictures with his industry friends and shared a photo of himself posing with MC Hammer.
The two men showed off their trendsetting 1990's looks; Snoop Dogg was dressed in a Los Angeles Lakers gear, while MC Hammer wore his signature suit and dark sunglasses.
Months ago, Snoop Dogg also paid homage to other pioneers in the world of Hip Hop. According to Entertainment Tonight, he is featured in the Netflix documentary titled, "LA Originals."
The documentary looked at the work of two renowned Mexican-American artists. A tattoo artist named Mister Cartoon and Estevan Oriol, a photographer.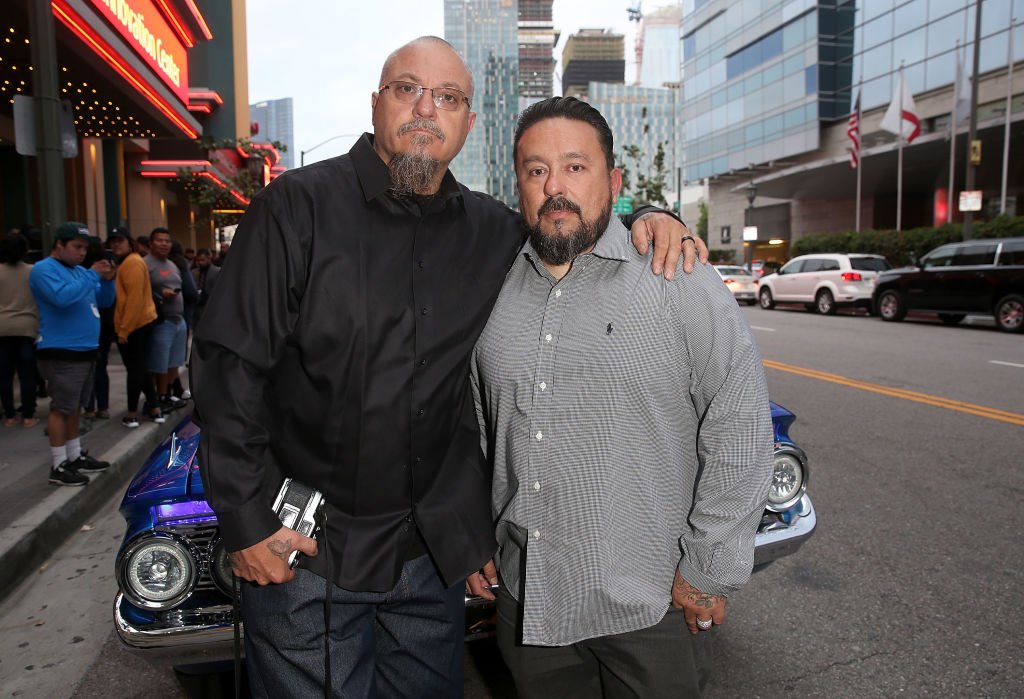 Estevan Oriol and Mister Cartoon arrive at the premiere for "Lowriders" at L.A. LIVE on May 9, 2017, in Los Angeles, California | Source: Jesse Grant/Getty Images
In the clip for the episode, which airs on Wednesday, Snoop Dogg led the commentary in praising the artists by
saying:
"If you ain't got tatted by cartoon you ain't got not tat.. if you ain't shot by Estevan then you got a weak photographer."
Honoring his loved ones has been a reminder of the importance of family for Snoop Dogg, who lost his grandson at only ten days old.
It is reported, the cause of death had not been confirmed publically by the family. However, Snoop Dogg's wife, Shante, shared an emotional video of herself shedding tears as she sang "The Love We Had Stays On My Mind" by The Dells.
Please fill in your e-mail so we can share with you our top stories!