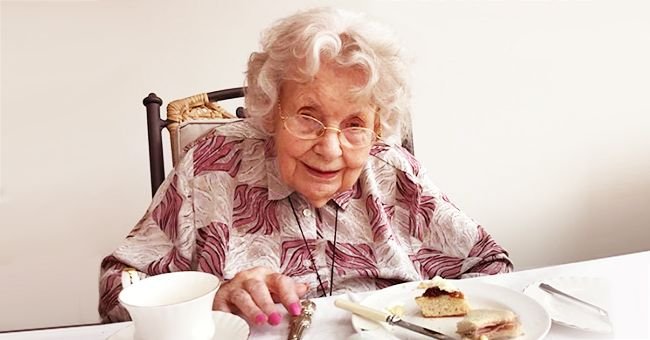 Twitter.com/RadioCityNews
Family of 99-Year-Old Woman Joke That Marmalade Sandwiches Helped Her Recover from Coronavirus

Great-grandma Rita Reynolds is thought to be Britain's oldest person to have recovered from coronavirus. Her family quipped that it's all down to her affection for marmalade sandwiches.
On March 25, the 99-year-old from Bramhall in Stockport became sick with COVID-19, as reported by The Guardian. After her condition deteriorated, her family were told to expect the worst.
"I was certain that was it for her," said Henry Phillips, one of Reynolds' grandchildren. "She's 99 so obviously she's frail – I didn't think there was any way she would recover from it."
Phillips added that he had no idea how his grandmother survived the virus. He joked, "I don't think she has ever eaten a vegetable or fruit. She lives on marmalade sandwiches and biscuits."
Phillips then noted that Reynolds who is set to turn 100 in July, "never smoked or really drank." During the second world war, Reynolds was a driver. At age 21, she survived a bomb that landed outside her home by hiding under the table.
As reported by PEOPLE, there have been over 42,000 confirmed cases of coronavirus in the U.K. as of April 14. Because of the deadly disease, 4,320 people have passed on, and at least 215 people have recovered.
Individuals over 60 years old and with underlying conditions are more defenseless against severe complications and death. However, several elderly patients who have been infected with the virus have recovered.
The 100-year-old man was discharged from a hospital in Wuhan, which is the epicenter of the outbreak.
As reported by CNN, a 102-year-old woman from Italy named Italica Grondona conquered the virus after almost three weeks of hospitalization.
In an interview with the outlet, Dr. Vera Sicbaldi, who treated Grondona, said that the centenarian represents hope for all the older adults facing this pandemic.
Meanwhile, in China, another centenarian was able to survive the virus. The 100-year-old man was discharged from a hospital in Wuhan, which is the epicenter of the outbreak, as reported by the New York Post.
On February 24, the man was admitted to Hubei's Maternity and Child Health Care hospital with the coronavirus infection. He suffered from various underlying medical problems, including Alzheimer's disease, hypertension, and heart failure.
The man was treated using antiviral medication, convalescent plasma therapy, and traditional Chinese medicine. He was then cleared and left the hospital alongside the other patients.
Please fill in your e-mail so we can share with you our top stories!