Luke Bryan and Wife Caroline Boyer's Beautiful Love Story — inside Their Journey
Luke and Caroline have been through thick and thin together, but the couple only came out stronger and more aware of the problems that people face.
Luke and Caroline are quite the couple, not only because of their not so perfect love story but also because the two just keep giving.
On the 17th of February, the couple took to Instagram to post some pictures of them wearing red. This act was to raise awareness for heart diseases that many people around the world suffer from.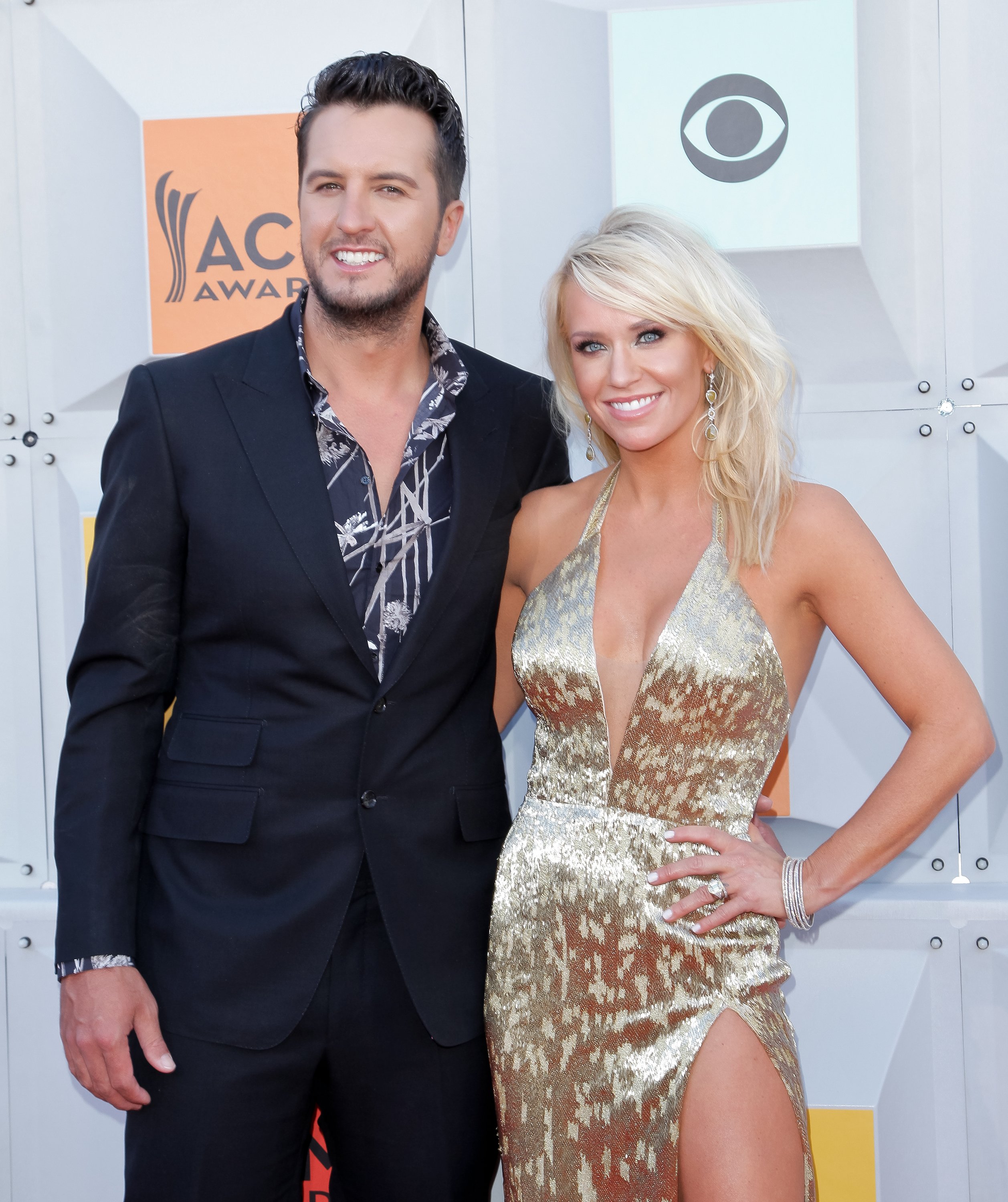 The two have also been affected by the conditions as they lost Caroline's niece, Brett Boyer, to a congenital heart defect. The couple built a barn in her memory, and it was inspired by Caroline's promise, to Brett, of getting her a white pony.
The country singer and his wife have had lots of ups and downs, and this also applies to their love story. The couple met in 1998 when they were both studying at a Georgia Southern University.
Thirteen years after their marriage, the duo is still going strong.
Caroline was a freshman, and Luke, a senior, but he still decided to pursue her. In an interview with Wide Open Country, Luke revealed some details:
"I had to drink a lot before I could go talk to her, but I did,..., it was like, 'Who is that and how do I go talk to her?"
Their relationship was smooth sailing for a year and six months, but afterward, Luke had to graduate, and so they decided to go their separate ways.
Caroline continued studying, while Luke proceeded to build up a career in country music. Years later, the two crossed paths at a show where Luke was playing.
The duo exchanged contacts, and by December of that year, they were a couple again. The "American Idol" judge proposed to his other half at the Nashville Parthenon, and the two got married in 2006 in Turks & Caicos.
Soon after the wedding, Mrs. Bryan got pregnant with their first child, Thomas Bryan, who they welcomed in march 2008. In 2010 the couple had their second son, Tatum Bryan.
Years after Tatum's birth, Luke and his wife were struck by the death of the country singer's brother-in-law, Ben. Ben's wife had died back in 2007, and the couple left three children behind.
The Bryans welcomed all three into their home; they were now a family of seven. During a talk with Robin Roberts, Caroline mentioned some details about their decision: 
"We never thought twice about it. You know, it was never something that he and I had to sit down and talk about."
The couple loves their nephews and nieces, and even though they had to go through significant adjustments, they took them in with no complaints. 
Thirteen years after their marriage, the duo is still going strong, and their supporters cannot get enough of them.