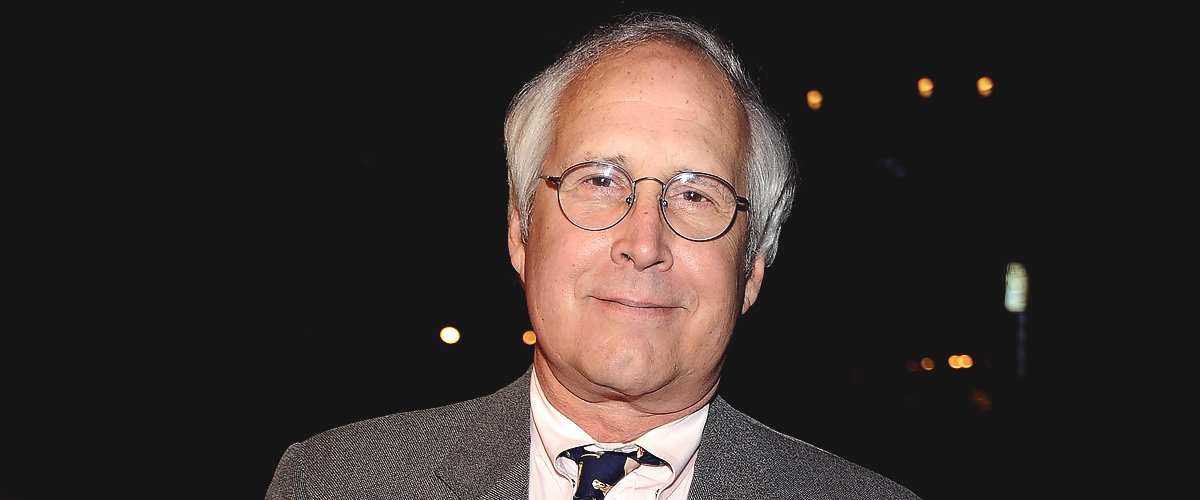 Getty Images
Chevy Chase Shares Three Children with His Wife of 37 Years Jayni — Meet Her
Actor Chevy Chase, best known for "Foul Play," has accomplished something that not many have done in the entertainment industry: keep a marriage for over three decades.
He did not achieve this on his first attempt, though. Before tying the knot with Jayni Chase, Chevy was married to Susan Hewitt and Jacqueline Carlin.
The actor's life has not been a walk in the park, though.
Chevy Chase on April 18, 2018 in New York City | Photo: Getty Images
CHEVY CHASE'S PREVIOUS WIVES
Susan and the actor walked down the aisle in 1973 but parted ways in 1976. Later that year, Chevy married Jacqueline. Sadly, their marital bliss didn't last long as they got divorced in 1980.
One of the most shocking aspects of the seven years that he spent with his previous wives was that he didn't have any children with them.
Fortunately for Chevy, third time was indeed the charm. He met Jayni in 1981 while they were both working on "Under the Rainbow" (Chevy was one of the main stars and Jayni was a production coordinator).
During an interview shared on PBS, the actor recalled how they met. The first thing that he noticed about her was her "beautiful" voice as she used to talk on the phone quite a lot.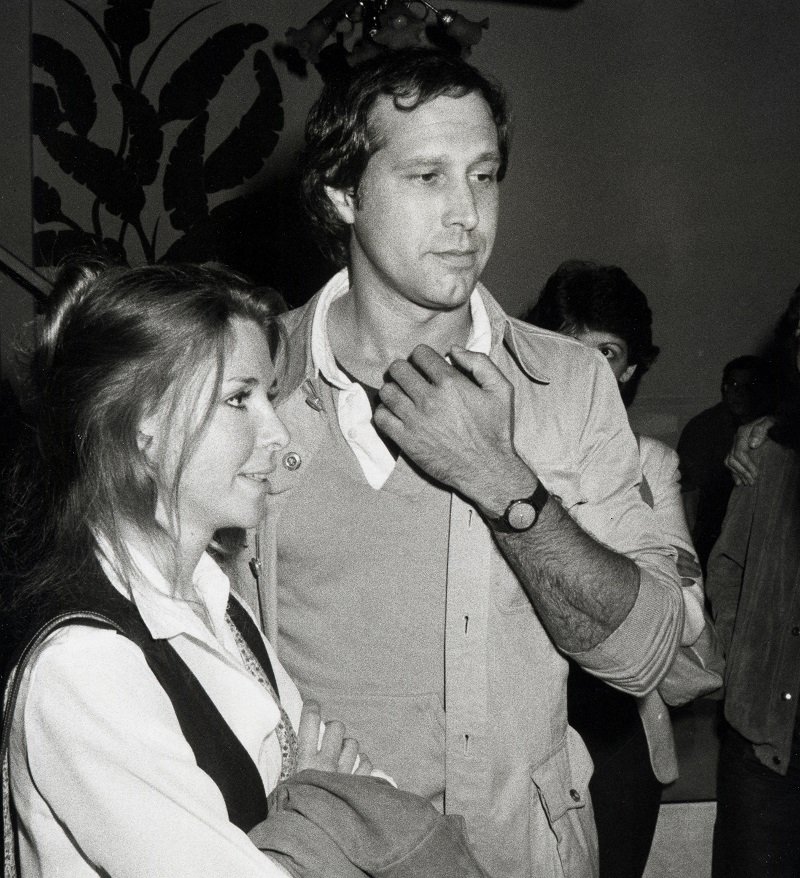 Jayni Chase and Chevy Chase on April 15, 1982 in Los Angeles, California | Photo: Getty Images
HE KNEW HE WOULD MARRY HER
When he saw where that voice was coming from, he noticed how pretty Jayni was. Chevy then approached her and asked if it was her "real color hair," but according to the actor, she couldn't care less about him. He added:
"My brother came down to visit briefly while I was filming – I didn't know Jayni yet – and I said, 'see that girl?' He said, 'yeah.' I said, 'I'm gonna marry her.'"
Jayni confessed that "Under the Rainbow" was her second job after she finished college, so the last thing she wanted to do was get emotionally involved with a person.
For that reason, Chevy had to "pursue" her, but she eventually fell for the actor. He added, though, that she was angry after realizing that she was attracted to him.
CHEVY AND JAYNI'S DAUGHTERS
Jayni didn't confirm if "anger" was the thing she felt but pointed out that she had to get used to being in love with him because she had not prepared herself for changing the direction of her life.
Only one year after their first meeting, in 1982, they tied the knot. The couple wasted no time in having babies as their first daughter, Cydney, was born in 1983.
Nowadays, Jayni and Chevy Chase's eldest daughter is married, and as shown on her Instagram page, she is a talented singer-songwriter who loves playing the guitar.
The pair's second daughter is Caley, born in 1984. Just like her father, Caley has been involved in the entertainment industry with acting gigs on "See Me" and "400 to Oahu." Apart from that, she has also worked as a writer and producer.
Chevy and Jayni's third daughter is Emily, born in 1988. Judging by her Instagram account, she is an animal lover very close to her father.
Apart from that, she might have inherited Chevy's predisposition for comedy as she recently uploaded a photo posing with a necklace of toilet paper and bragging about them.
CHEVY CHASE'S LIFE STRUGGLES
The actor's life has not been a walk in the park, though. In fact, he had to deal with a lot of difficulties throughout his life, including addiction to painkillers. He even admitted to using drugs, but added that he was never an "over-the-line guy."
In 1986, Chevy's rep told the New York Times that he had voluntarily checked into the Betty Ford drug rehabilitation center.
With the support of his wife and him always keeping his daughters in mind, the actor managed to get rid of his destructive habits.
Unfortunately, Chevy Chase had to check into rehab again back in 2016 to get help with a problem related to alcohol. His rep revealed that the actor wanted to be "the best that he can be," which is why he got into an in-patient program in a treatment center in Minnesota.
Please fill in your e-mail so we can share with you our top stories!