Dwyane Wade of NBA Makes Dessert at Home Amid COVID-19 Quarantine in Video
NBA legend Dwyane Wade shares his fifth edition of Quarantine snack cooking tutorial, which he filmed at home on Instagram to the delight of his millions of followers.
Dwyane is a master in the world of basketball, but the sports star is also quite the cook. He displayed his cooking skill in a video where he made a fried snack.
The father of three had initially made a red mix, which he dipped Oreos into before frying in hot oil. He got some of his skills from his grandma as he mentioned that she taught him to lick his fingers, which he did with his fingers which were covered in the mix.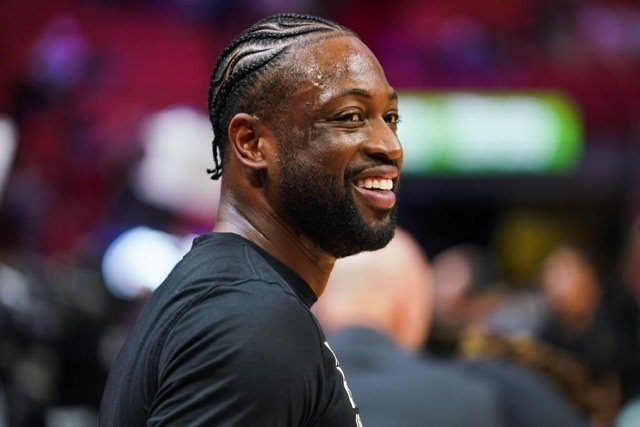 Cooking and basketball are not all Wade does. The former basketball star has three kids: his son, Zaire, and two daughters, Zaya and kaavia. Zaire is a senior in high school while his sister Zaya is a 12-year old who recently came out as transgender. Kaavia on the hand hand is a one.
Her parents supported her decision and have since called her by the name "Zaya."
All of Wade's three kids have unique interests and personalities. Zaire is following in his father's footsteps, he also plays basketball. The 18-year-old stands tall at 6 feet 2 and has an average of 4.3 points per game. 
Dwyane and his wife Gabrielle Union attend many of Zaire's games to support him. However, Dwyane is frustrated at Zaire's coach for cutting his playing time and because of this didn't attend the young basketballer's high school title game. He made this known during an episode of "Inside The NBA."
Zaya is in a completely different world. The 12-year-old recently made her red carpet debut since coming out as transgender. Zaya and her parents looked amazing in bold matching colors as they attended the 2020 truth Awards, which celebrates the black LGBTQ+. 
Wade's first daughter used to be called Zion when she still identified as a boy, but she came home one day and told her parents about her decision to change:
"I think going forward, and I'm ready to live my truth. And I want to be referenced as she and her."
Her parents supported her decision and have since called her by the name "Zaya," which she picked for herself. Her sister Kaavia James is quite an interesting little one.
Miss James is known for her adorable facial expressions, which have led her parents into calling her shady-baby. During a special episode of the "NBA on TNT" kaavia was admired for her meme-worthy faces. The host said:
"I believe that Kaavia, in my mind, is the No. 1 internet star of quarantine, and I believe that this picture right here…"
The host was referring to a photo of Kaavia, which Wade posted in March, which shows the little one sitting with her hands placed on her lap, and of course, she had a unique look on her face. Her mom, Gabrielle says the little one may look like her father, but gets all the attitude from her.