Dwyane Wade's Daughter Zaya Officially Has Her Own Instagram Account & It Has Stunning Posts
Dwyane Wade's daughter Zaya just created her own Instagram account and shared her first two posts confidently embracing her stylish outfit. 
Dwyane Wade and Gabrielle Union supported Zaya during the sixth Annual Truth Awards, an event that honors the accomplishments of the LGBTQ+ community. On that day, she gave her very first public interview and was a memorable day for her. 
Since letting the world know of her sexuality, Zaya has been a lot happier.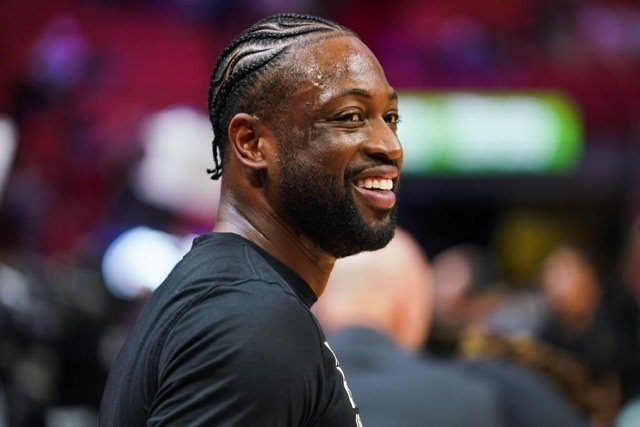 HER OWN INSTAGRAM ACCOUNT
Now, she looks back at that day once again by sharing two clips of herself sporting the same green suit that she wore to the awards night, and a video of herself strutting her stuff while at home. 
The 12-year-old identifies as transgender, and proud dad Dwyane Wade has been his biggest supporter since then. In fact, he and his wife Gabrielle Union have been present in all the activities that celebrate Zaya, including pride marches among many other activities.
BEING TRUE TO HERSELF
While speaking to Buzz TV on the red carpet, Wade reveals that it feels great to finally be able to be herself around everyone, as it's something she's been longing for. 
"It feels great. I feel like there was always something that was like I was meant to do, but I was never able to find it.. I eventually stopped looking for it and I think I found it."
EXPERIENCING LIFE TO THE FULLEST
Ultimately, Zaya shared that she feels everyone should be able to "experience life to the fullest," and that includes being true to yourself, knowing who you are, and being able to show other people your true self. 
Since letting the world know of her sexuality, Zaya has been a lot happier. His pictures show him with beaming smiles, and it's a sight that Dwyane is content to see. To show everyone how happy Zaya is that she gets to be herself, the former basketball player shared a picture of his daughter with a bouquet of flowers, with a huge smile on her face. 
Ultimately, it was all Dwyane needed to see to know that his child is currently at such a happy state. Aside from Zaya, he has two more sons named Zaire and Xavier, and a daughter with Gabrielle Union named Kaavia.