Shaunie & Shaquille O'Neal's 3 Sons Pose Shirtless & Pretend to Sing with Dad in a New Video
NBA alum, Shaquille O'Neal, and his sons gave off the family goals "vibe" in a new video as they enjoyed each other's company amid this COVID-19 pandemic.
The O'Neals sure know how to keep boredom at bay. For a while now, the celebrity family has been busy with different fun activities within their luxurious home.
A new Instagram post from the family's patriarch, Shaquille O'Neal, showed the comic actor catching fun with his boys as they lip-synched to Gotye's "Somebody That I Used To Know."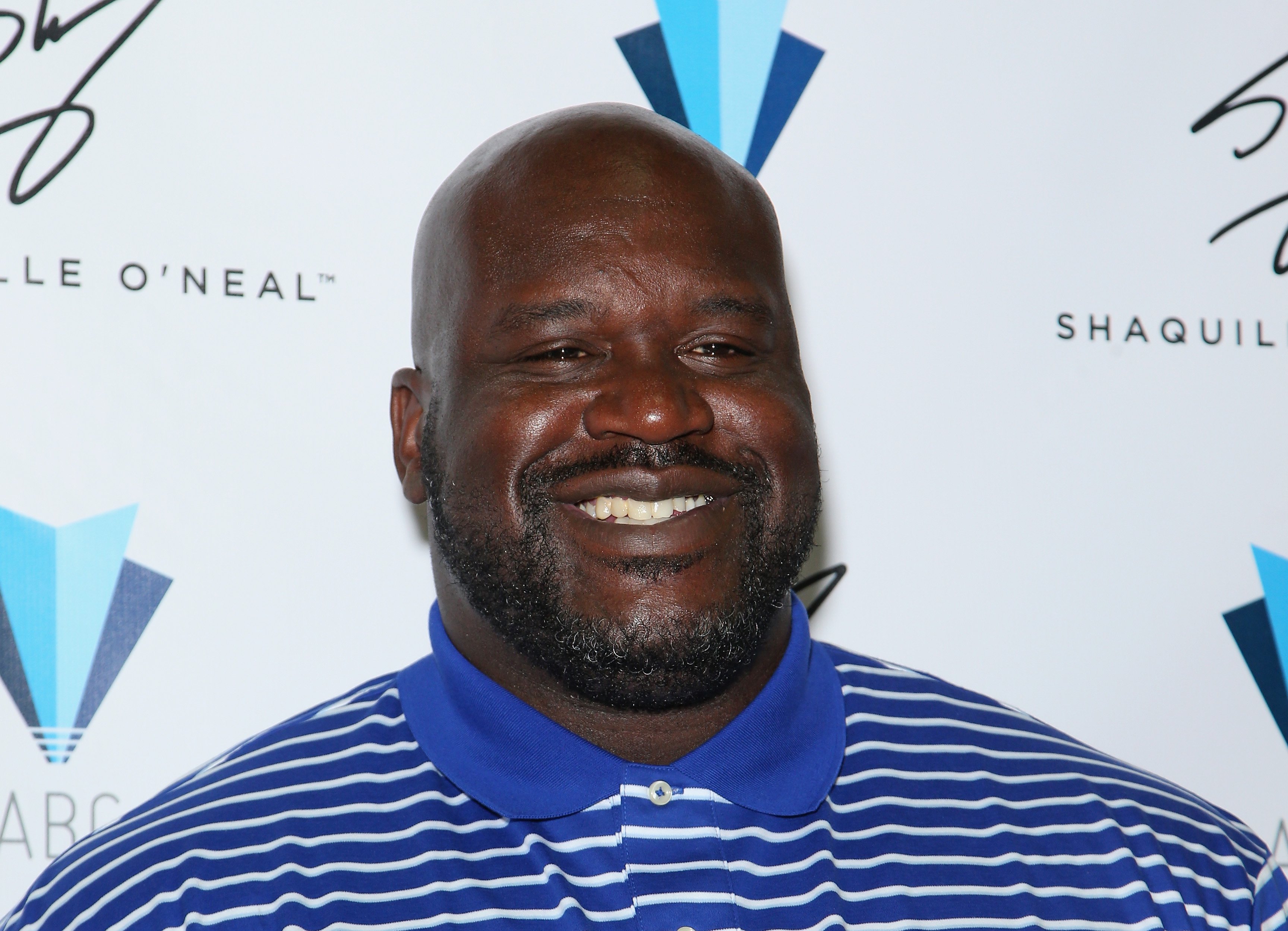 FUN WITH THE O'NEALS 
The legendary basketballer and his sons looked like they were cut straight out of a music video as they got in character for their lines in the clip. Shaq hilariously captioned the post:
"Somebody that the #ONealboyz used to know, love y'all be safe."
The video showed the youngsters shirtless as they made faces for the camera and moved their lips according to the lyrics of the song. Shaq's turn was, however, the highlight as he tore his singlet, giving fans a view of his massive chest.
FANS COULDN'T GET ENOUGH 
It isn't news that the Lakers alum is "a man of many talents" who knows his onions on the basketball court and in showbiz, and fans were not disappointed with his latest antics.
Following retirement, O'Neal leaned towards entertainment, and he is also an auxiliary police.
Shaq's supporters reeled with laughter as some of them threw lighthearted jabs at the celebrity dad. Someone hilariously mentioned: "This is getting out of control." A second fan wrote: "This family is jokes." Someone else added: "can't stop laughing."
NO DULL MOMENT
Another time when the "Uncle Drew" star stole the hearts of fans was in a second post, which also featured his sons. Here, the famous crew were in the family's kitchen, pretending to be in a club.
The Hall of Famer had a makeshift music box on the kitchen table while his kids, Shareef, Shaqir, Gregory, and Myles moved swiftly to the beat. After a while, their small party went wild as the boys hilariously took turns dancing atop the kitchen table.
ALL IN THE FAMILY
It is no news that the 7 Foot 1 sportsman is one of the most iconic basketball players of all time. Together with late star Kobe Bryant, Shaq was able to bring glory to the Lakers for a long time.
Following retirement, O'Neal leaned towards entertainment, and he is also an auxiliary police. However, his sons have taken the mantle and are following in his footsteps.
Besides his fantastic showbiz career, the "Kazaam" star is a family man at heart. Shaq and his ex-wife, Shaunie O'Neal, have four children together and two more from earlier relationships.