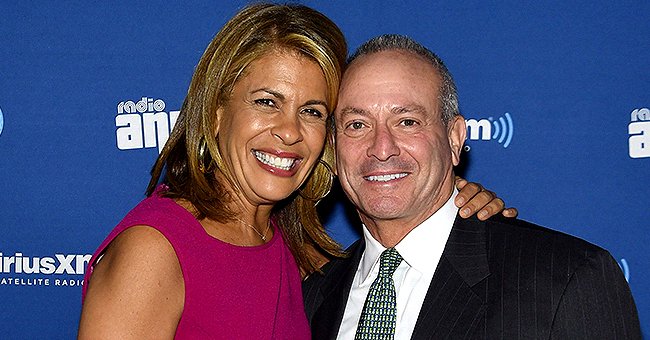 Getty Images
Page Six: Hoda Kotb Knows What Lonely Feels like Amid Coronavirus Outbreak
Hoda Kotb recently opened up about the feelings of loneliness she has been experiencing since the lockdown began while trying to juggle both work and family duties.
In an interview with "Page Six," television personality and news anchor Hoda Kotb opens up about the feelings of loneliness many people are now experiencing due to the lockdown. Hoda expressed that:
"I do know what lonely feels like."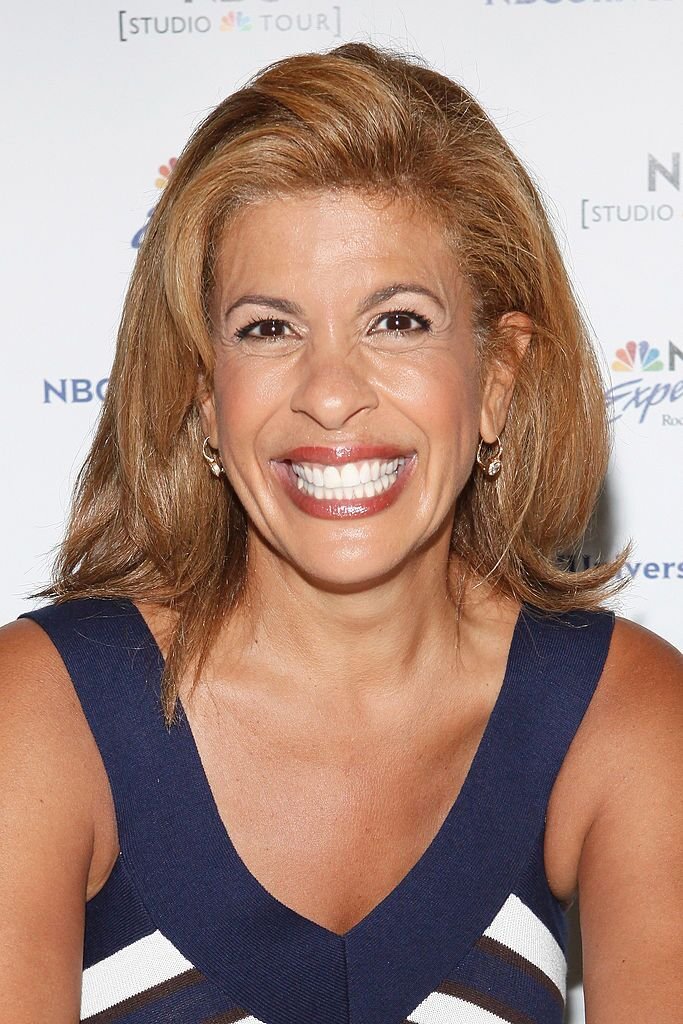 Hoda Kotb promotes "Hoda: How I Survived War Zones, Bad Hair, Cancer, and Kathie Lee" at NBC Experience Store on July 22, 2011, in New York City | Photo: Getty Images
Hoda further expressed that her realization of this fact comes from having spent most of her life alone except for the last six years, which she has spent with her fiancé and daughters. She further mentioned that:
"I do have to say that with everything going on, to be able to turn the doorknob and have two kids yelling as if I've been gone for days is incredible."
Hoda, who lives outside New York City with fiancé Joe and daughters Hope and Hayley revealed that she leaves her house as early as 3:45 am to make it in time for the studio where she has to cast the news.
According to Hoda, the "Today" show, which is usually teeming with people, is now quiet and isolated so much so, that as she walks through the corridors, she can hear her footsteps, which is quite lonely.
She broke down in tears while interviewing Drew Bree.
Hoda and fellow co-host Savannah Guthrie have been charged with the business of keeping the news running to keep people abreast of what the situation is with the raging pandemic.
Both Hoda and Savannah do their makeup and hair as most of the makeup artists and hairstylists are not around to help due to the lockdown. Speaking of this development, Hoda said:
"I do my hair with, like, a curling iron from the '80s and really don't lay eyes on anyone until Savannah pops up on the monitor."
While Hoda films from the studio, Savannah has been filming in the studio she set up in her basement after she came down with cold symptoms almost three weeks ago.
The feeling of loneliness Hoda has been experiencing manifested itself when she broke down in tears while interviewing Drew Bree, who donated five million dollars to fight the pandemic in Louisianna.
These feelings of loneliness might be a combination of the loss of one of "Today's" audio technician who died at the age of 61 and the fact that Hoda is often the only one at the studio.
Hoda and Savannah, who have been busy working during this period, expressed that they ensure that they have adequate time for their family while still maintaining their work life.
Hoda, who recently got engaged to Joel Schiffman, is excited to have someone help her out with the family while she juggles both home and work duties.
Please fill in your e-mail so we can share with you our top stories!