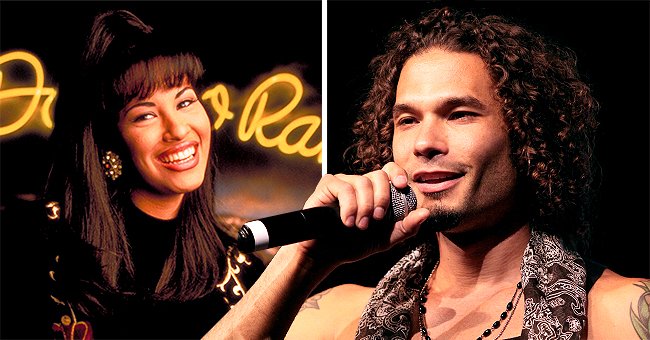 Getty Images
Selena Quintanilla's Widower Chris Pérez Was Not Involved in Netflix Series about Her Life

Chris Pérez, the widower of late singer Selena Quintanilla, took to Instagram to reveal that he was not consulted about the upcoming Netflix series about her.
Chris Pérez shared a picture of Jesse Posey, who is the brother of "Teen Wolf" star, Tyler Posey, on Instagram. Pérez revealed that Posey was the actor starring as him in the series. He wrote:
"Here is a pic I just saw of the actor playing me in the Netflix series...and I have NO idea what is going on."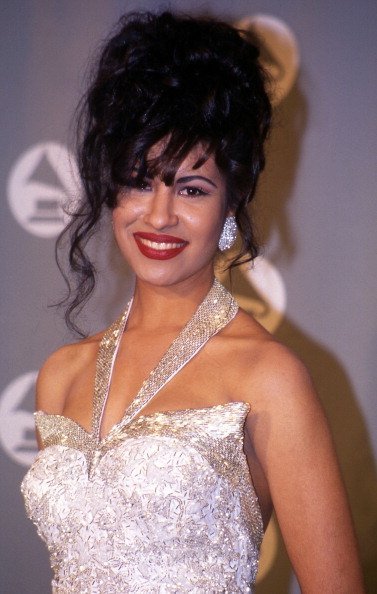 Selena in the press room at the 1994 Grammy Awards on March 1, 1994 in New York City, New York | Photo: Getty images
Chris added that for the record, he had never met Posey, and neither had he seen the script. He confessed that he did not have a clue what was happening but couldn't wait to find out.
The photo of Jesse appeared to be a behind-the-scenes photo of the actor. He was casually dressed in a t-shirt and jeans, with a guitar in hand, seemingly peering into his script.
The series has been revealed to be in collaboration with the singer's family. Quintanilla's father, Abraham, and her sister, Suzette Quintanilla, would be the executive producers of the well-anticipated series.
Despite the unpleasant drama surrounding the show and her tribute, Chris continued to remember and love his wife.
In 1992, Selena and Perez had eloped, and secretly got married. This occurred after Abraham had forbidden Selena from seeing Chris. This ignited the contentious relationship between the two parties, and they have since then never been friends.
Perez got the picture from a series of shots Posey shared on Instagram, paying tribute to the princess of Tejano music. Jesse had confessed that Selena's life had a significant impact on how he perceived his. He wrote:
"Selena's personal life has made an impact on how I perceive mine."
In 2016, Abraham filed a suit against Chris, who planned to start a television series based on the former's memoir in memory of his daughter, "To Selena, With Love."
Jesse's adoration for the "Dreaming of You" singer had definitely paid a significant part in landing him the role. He described the late singer as someone who was born an icon but always remained humble.
Pérez was surprisingly the only family member who had been kept in the dark about the show. Many concerned fans have since left comments on the show's official Instagram account, asking why he had not been involved.
Since posting the photo on April 4, neither Posey, Netflix nor Selena's family have responded to Chris' claims and have left the guitarist wondering.
Despite the unpleasant drama surrounding the show and her tribute, Chris continued to remember and love his wife, often giving fans a sneak peek into their life together when she was alive.
Please fill in your e-mail so we can share with you our top stories!