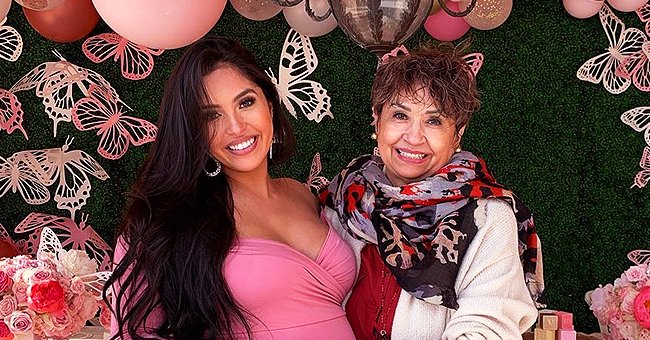 Instagram/vanessabryant
Vanessa Bryant's Mom Sofia Laine Has Been Her Supportive Rock
Vanessa Bryant is still reeling from the pain of losing her husband, Kobe Bryant, and her daughter Gianna, in a tragic helicopter crash last January. But at least she has her mother to console her.
It's been three two months since Kobe Bryant, Gianna Bryant, and seven more people lost their lives in a helicopter crash that took place in Calabasas, California, last January 26.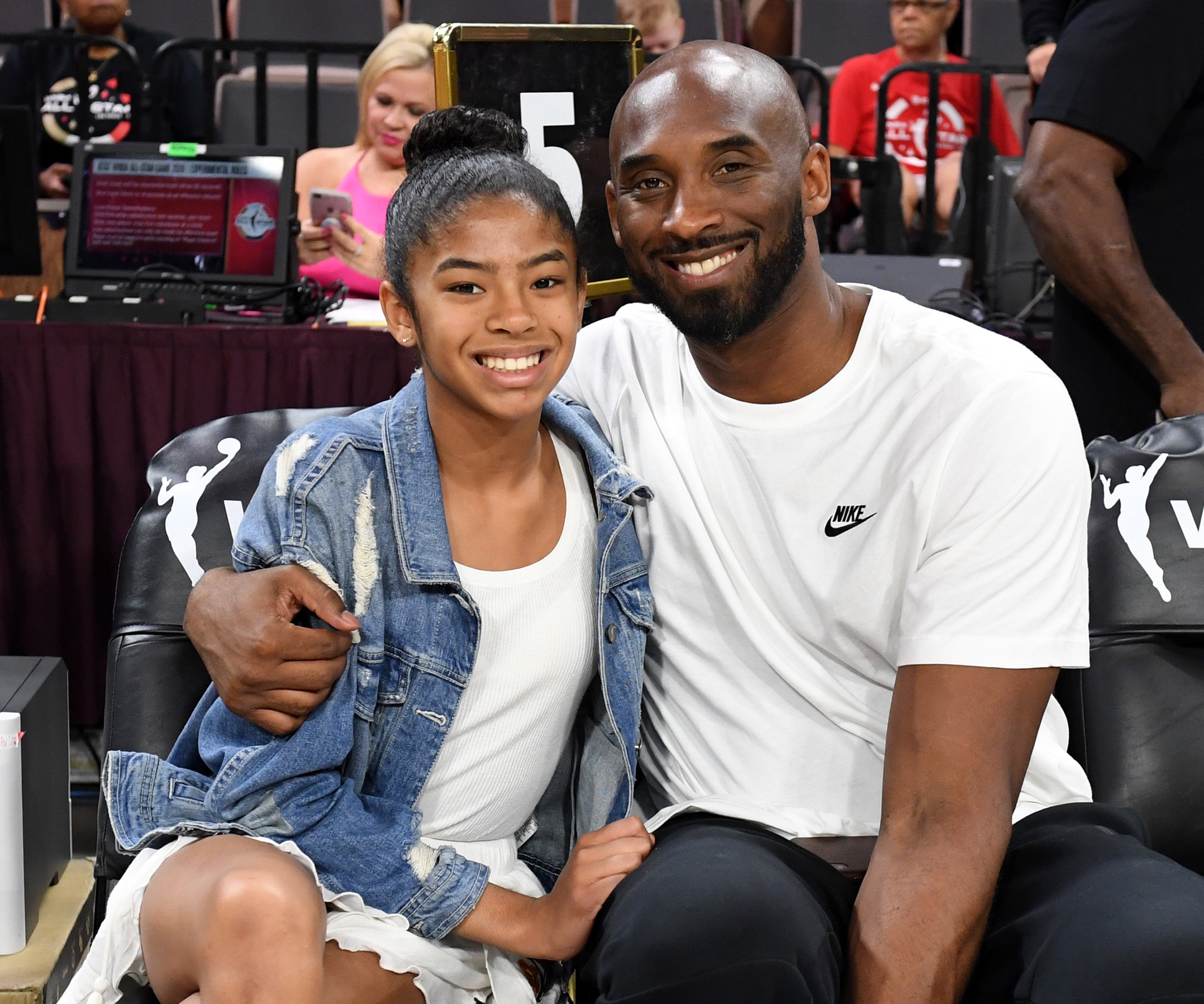 Gianna Bryant and Kobe Bryant at the WNBA All-Star Game 2019 on July 27, 2019 in Nevada | Photo: Getty Images
Vanessa Bryant has managed to move on with life by focusing on caring for her other three daughters, Natalia, Bianka, and Capri, and she has the support of her mother, Sofia Lane, who has become "her rock."
THE STORY OF VANESSA AND SOFIA LAINE
Vanessa Cornejo Urbieta was just a baby when her parents divorced, and her father moved to Mexico, leaving Sofia Lane to raise their two daughters alone.
Sofia, who was a shipping clerk at an electronic firm, met Stephen Laine when Vanessa was 8 and Sophie was 18.
Stephen was a manager at the firm eight years Sofia's senior, and he said that when he met her, Sofia was a single mother living in her sister's spare room.
The pair married in 1990, and Vanessa warmed up to her new stepfather quickly, going as far as to change her last name from Cornejo to Lanie during high school.
The family lived in a four-bedroom home in Garden Grove, California, and Vanessa attended Stephen's alma mater high school alongside two of his nieces.
It was in 1999 that Vanessa's life would change forever after she met rising basketball star Kobe Bryant on the set of his music video.
VANESSA AND KOBE'S LOVE
Vanessa had been called to be a model for the music video after being discovered at a concert. However, when sparks flew between her and Kobe, what would have been a one-time job became a tumultuous love story.
At the time, Kobe was 21, and Vanessa was still 17, and in her senior year at high school. Despite Kobe's fame, Sofia and Stephen were worried about the age difference between the young couple.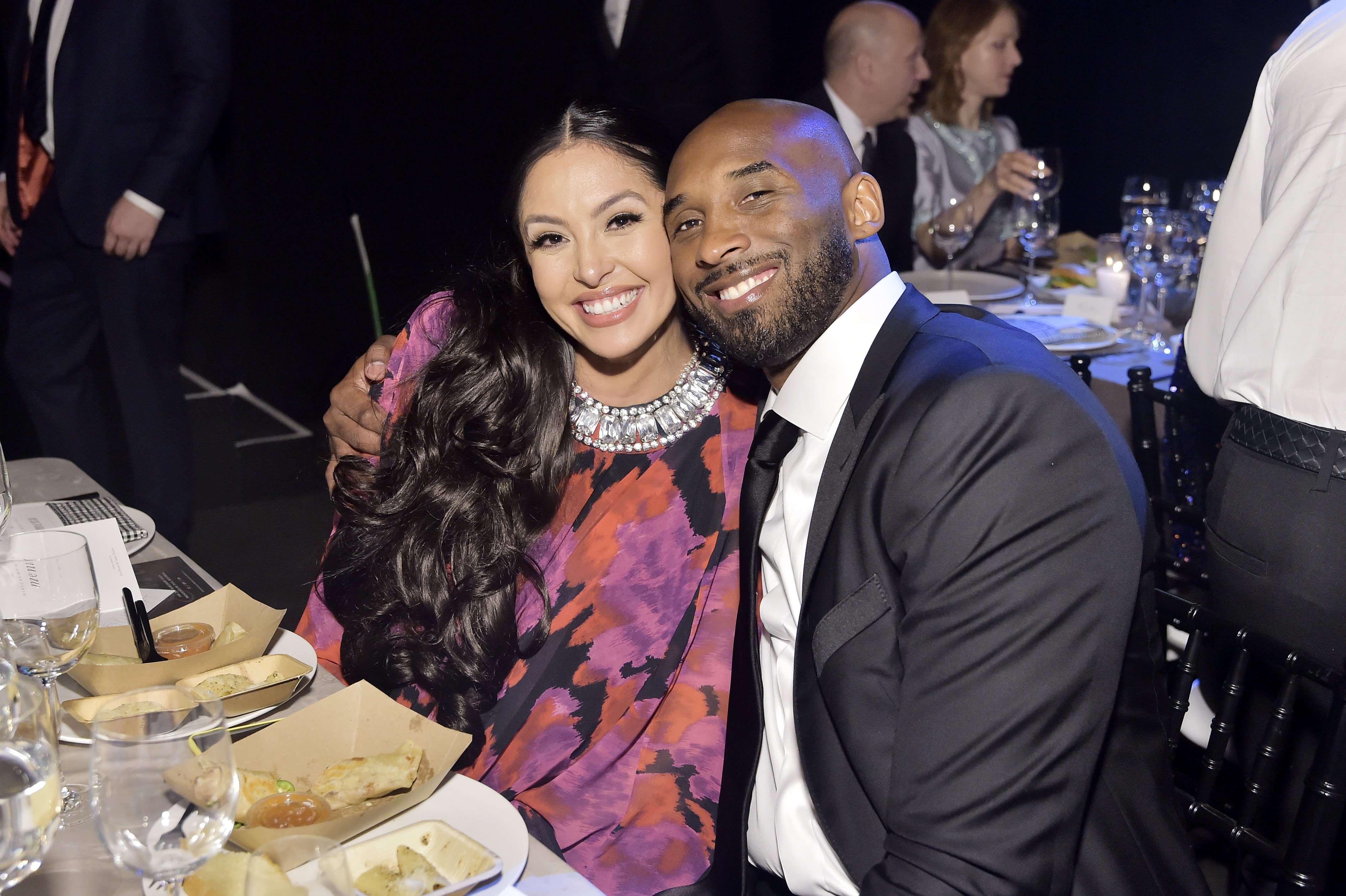 Vanessa Laine Bryant and Kobe Bryant attend the 2019 Baby2Baby Gala on November 09, 2019 | Photo: GettyImages
"He was an adult, and she was only 17," Stephen said. This was also an issue for school officials, who sent Vanessa home to finish her school year remotely after Kobe's presence at the school started to disturb the peace.
Vanessa and Kobe got engaged at her 18th birthday party. And while it was a joyous occasion, Sofia and Stephen's reaction was rather mild because they had other troubles to take care of. As Stephen said:
"Here I am, going bankrupt, and my daughter's marrying Kobe Bryant."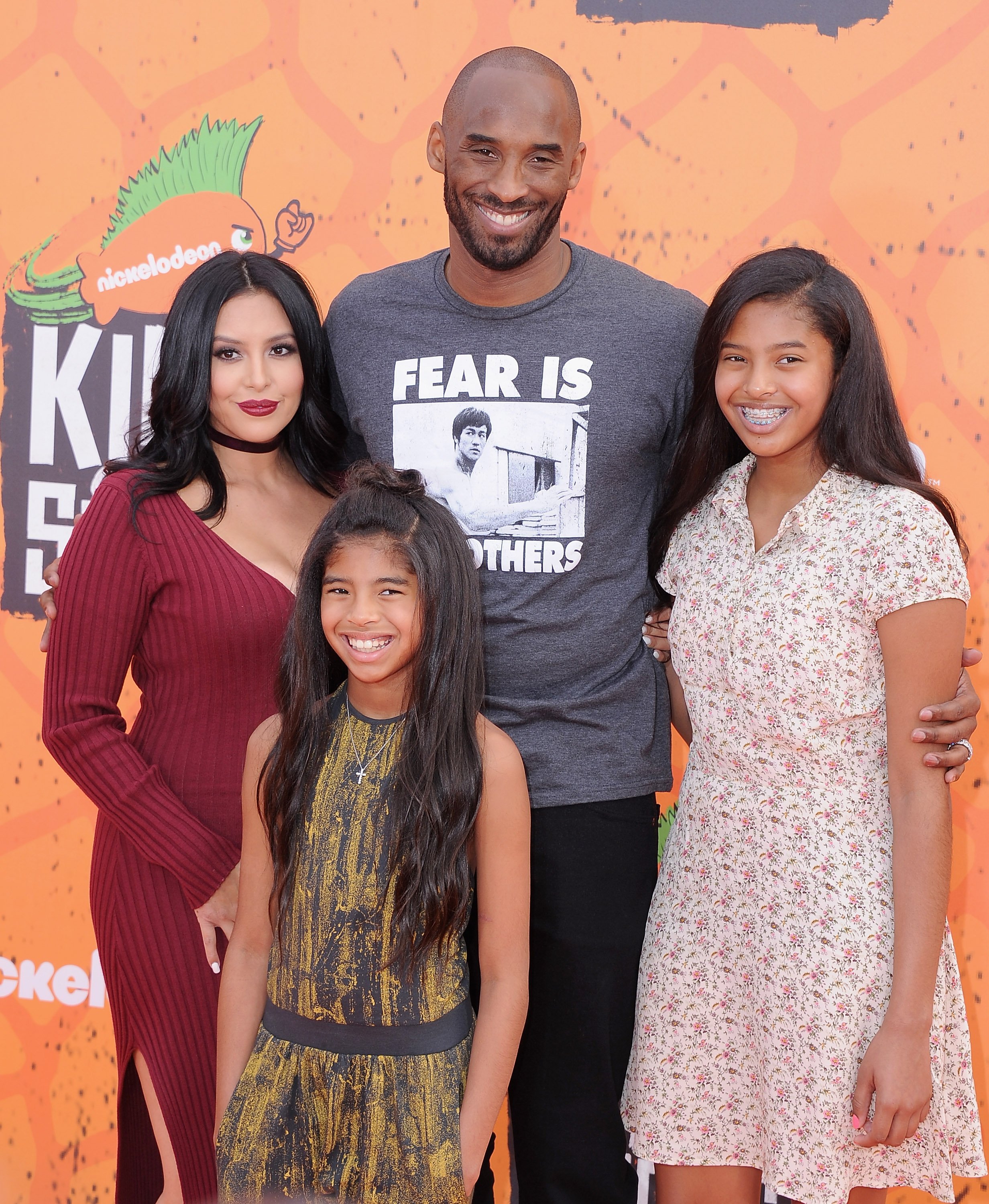 Kobe, Vanessa, Gianna and Natalia Bryant arrive at Nickelodeon Kids' Choice Sports Awards 2016 at UCLA's Pauley Pavilion on July 14, 2016 in Westwood, California | Photo: GettyImages
Vanessa and Kobe tied the knot in April 2001, and while Sofia and Stephen had their objections, they were still present at the ceremony to support Vanessa.
The same can't be said about Kobe's parents, who were against the marriage from day one not only because Vanessa was Latina instead of African American, but also because they believed she was a gold digger.
SOFIA AND STEPHEN'S PUBLIC DIVORCE
In 2003, Vanessa and Kobe faced a rough patch in their marriage when Kobe was forced to admit he had cheated on her after a woman came forward accusing him of sexual misconduct.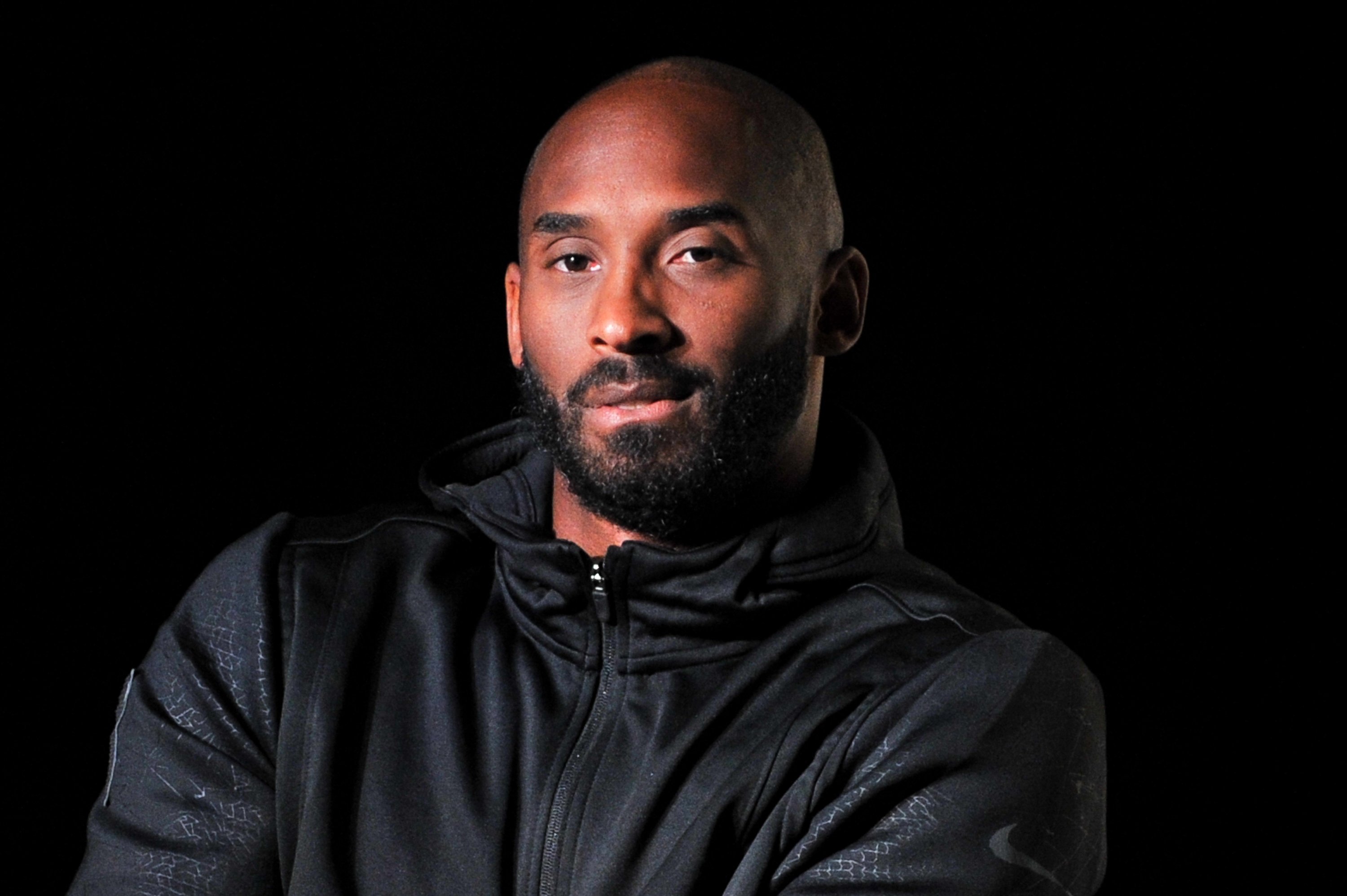 Kobe Bryant hosts a Kobe A.D. event at MAMA Gallery on Nov. 1, 2016 in California | Photo: Getty Images
At the time, Vanessa decided to stand by Kobe's side, saying in a statement that the only thing her husband was guilty of was adultery.
Meanwhile, Sofia and Stephen were also going through a tough situation: after nearly 12 years together, Sofia filed for divorce from Stephen, citing his infidelities as the motive for the separation.
"In June 2002, I learned that Stephen was involved in another relationship. We separated," Sofia Laine said in court documents, according to the NY Post.
Sofia asked Stephen for spousal support claiming she was a 10th-grade dropout and that she didn't want to depend financially from her daughter.
However, while Sofia got back on her feet and settled the divorce with Stephen, Kobe and Vanessa gave her "a $120,000 retirement nest egg, a $90,000 Mercedes Benz, and $50,000 in furniture," as reported by the Post.
STEPHEN'S HARS WORDS
Although Vanessa was very close to her stepfather once, their relationship was irrevocably damaged after his divorce from Sofia.
In 2011, when Vanessa filed for divorce from Kobe citing irreconcilable differences, Stephen told TMZ that she was just putting in practice what she learned from her mother by waiting for the ten-year mark to file the divorce.
Stephen explained that, in California, a marriage that has lasted ten years or more is considered a long term marriage and the spousal asking for support gets paid for life or until they remarriage, just like Sofia.
"I have to pay her mom $1,800 every month, and clearly they don't need it," Stephen said of his arrangement with Sofia, adding that that money could be used for his kids' college funds.
Neither Sofia or Vanessa fired back to Stephen's harsh words at the time, but years earlier, Sofia has made clear that they weren't the type to respond, saying:
"We keep to ourselves, and those who want to talk can talk. The people who say negative things, God will take care of them."
SOFIA AND KOBE'S RELATIONSHIP
Although Kobe Bryant had an estranged relationship with his parents, he found the warm motherly love he lacked on Sofia.
On the night that Kobe announced he would be retiring at the end of his 20th season with the NBA, he and Sofia shared a heartwarming hug in the locker room right after he talked to the press.
Sofia was also present at Kobe's last thanksgiving dinner. The late Hall of Famer shared a photo that showed his wife and kids around the table, Sofia sitting next to a smiley Gianna.
Please fill in your e-mail so we can share with you our top stories!