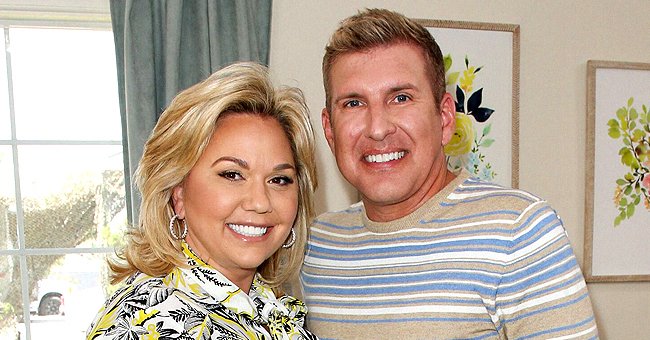 Getty Images.
Todd Chrisley Was Hospitalized While Battling Coronavirus

Todd Chrisley opened up about being hospitalized after testing positive for the novel coronavirus - the sickest he says he's "ever been on this earth."
About two and a half weeks ago, Todd Chrisley received his positive coronavirus diagnosis. But his journey to now being back at "70 to 75 percent" wasn't an easy one.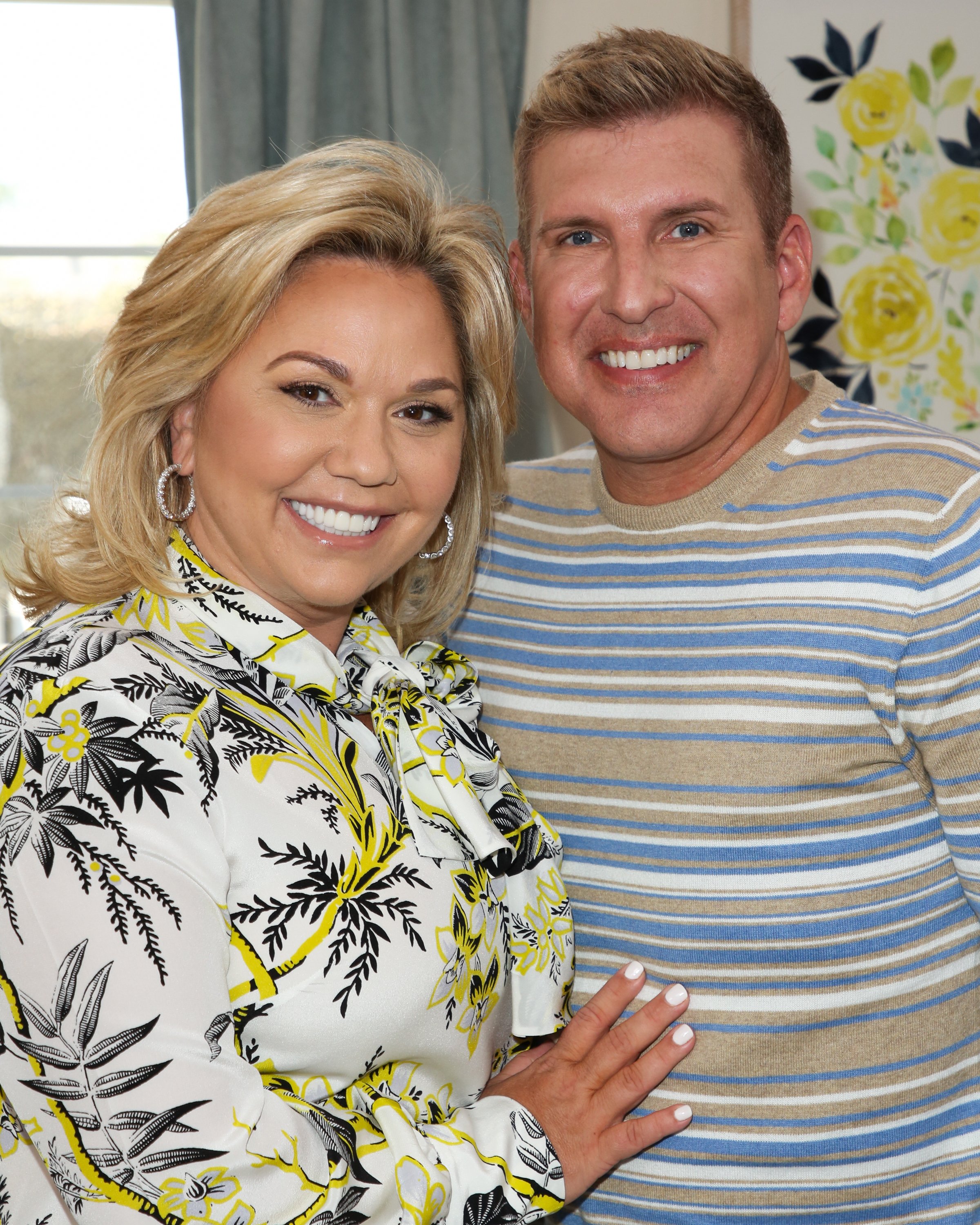 Julie Chrisley and Todd Chrisley visit Hallmark's "Home & Family" on June 18, 2018, in Universal City, California. | Source: Getty Images.
WHEN TODD'S SYMPTOMS STARTED
During Wednesday's episode of his podcast with wife Julie on "Chrisley Confessions," the reality star shared that he had been battling COVID-19 for three weeks, and said:
"I was in the hospital for 4 and a half days, fever between 100 to 103 [degrees] and it has been the sickest I have ever been on this earth."
HOW TODD GOT TESTED
When Todd started developing symptoms, Julie and daughter Savannah talked him into going to urgent care, where he got tested. He went back home and self-quarantined in his bedroom for seven days before the test came back positive.
"Hopefully, I will get better every day, but as of right now, folks, I still am not clicking on all cylinders. I am probably about 70 to 75 percent of what I normally I am," Todd added.
WHY TODD GOT HOSPITALIZED
But then Todd's symptoms started "worsening," and Julie took him to Vanderbilt University Medical Center in Nashville's emergency room. However, due to the strict health guidelines, they only allowed her to drop Todd off.
For the next three days, Todd battled the disease in the hospital. Unable to spend time with him, Julie felt worried since its the sickest she's seen him in the 25 years they've been together.
HOW THE EXPERIENCE AFFECTED TODD
Todd called it a "life-altering experience," not just for himself but for his whole family, and said that it gives a lesson to everyone that "none of us are better than our neighbor."
While money can buy all sorts of things in life, Todd realized that being healthy "truly matter," and if you don't have that, "you have nothing."
CELEBRITY WITH A SIMILAR EXPERIENCE
Comedian and actress Ali Wentworth related to Todd's experience of never having felt sicker. After sharing her positive coronavirus results, Ali said that her chest felt heavy along with "horrific body aches" and a high fever.
Alongside a picture Ali posted of being in quarantine in bed with her dog, she shared that the experience is "pure misery."
CHOOSING TO STAY POSITIVE
Last month, Todd's daughter Savannah Chrisley took to social media to encourage her followers to stay positive and "love harder than ever" amid the coronavirus pandemic.
Savannah calls herself the "worrier" of the family, but she instead chose to believe in the "Heavenly Father and the plan he has for us."
Please fill in your e-mail so we can share with you our top stories!