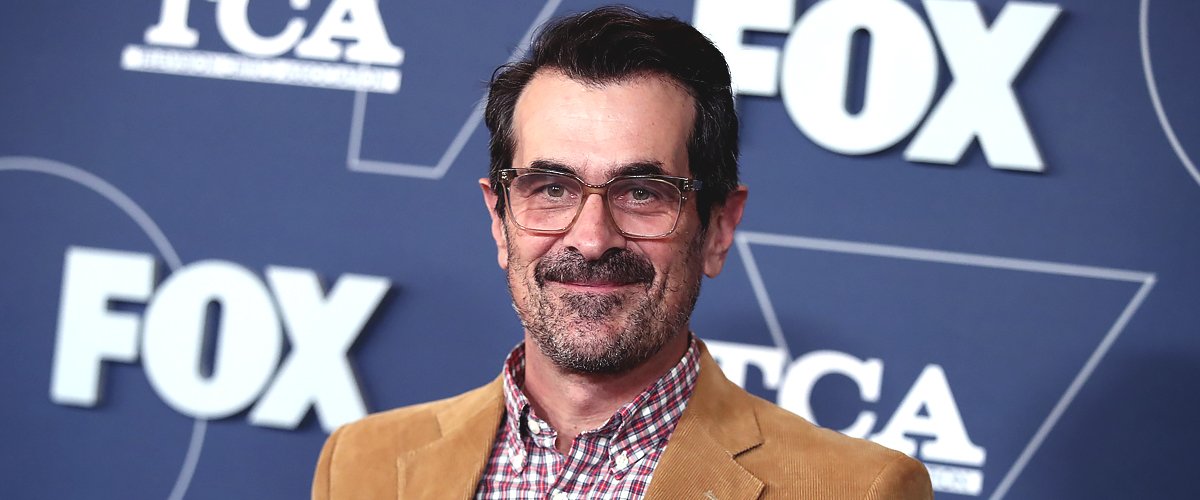 Getty images
Ty Burrell's Wife Holly Taught Him 'Unconditional Love' — Meet the 'Modern Family' Star's Soulmate

Ty Burrell, one of TV's most famous dads is also a father in real life and attributes his happy home life to the influence of his wife, Holly.
Ty Burrell plays Phil Dunphy in the ABC hit sitcom "Modern Family," the hapless son in law of Jay Pritchett who considers himself a "cool dad."
In real life, the actor is also a dad, but he lays no claims to "coolness," and admits he owes his happy, well-balanced family to his amazing wife of 20 years.
Ty's journey into parenthood was a special one, as he and his wife Holly opted to adopt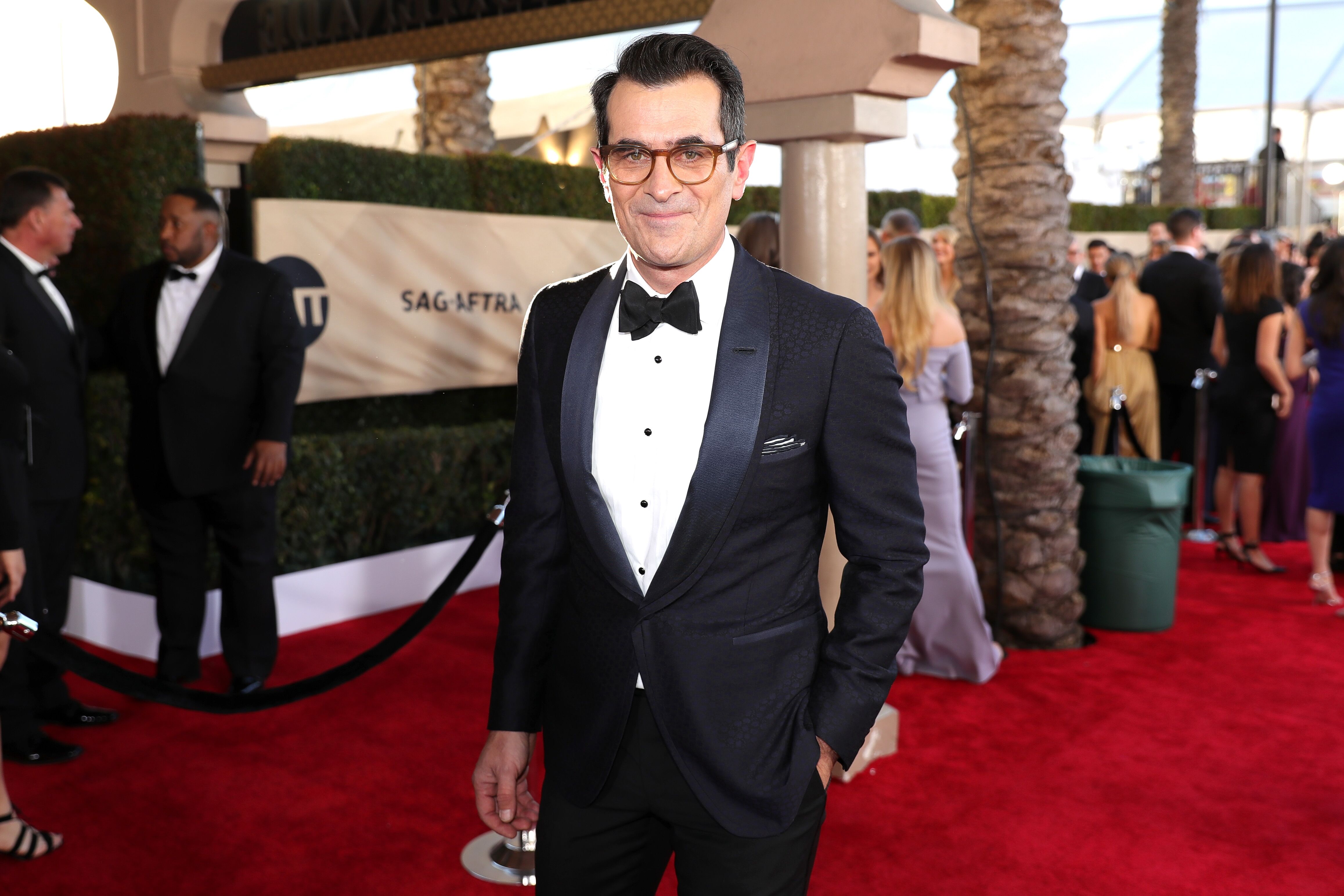 Ty Burrell at the 23rd Annual Screen Actors Guild Awards in 2017 in Los Angeles | Source: Getty Images
DAD ON AND OFF CAMERA
Ty Burrell revealed that Holly taught him the true meaning of family and unconditional love, and has kept him on an even keel throughout the challenge of social distancing.
In fact, Ty credits Holly with making him the man, the actor and the father he is, confessing that in their family she is the cool parent.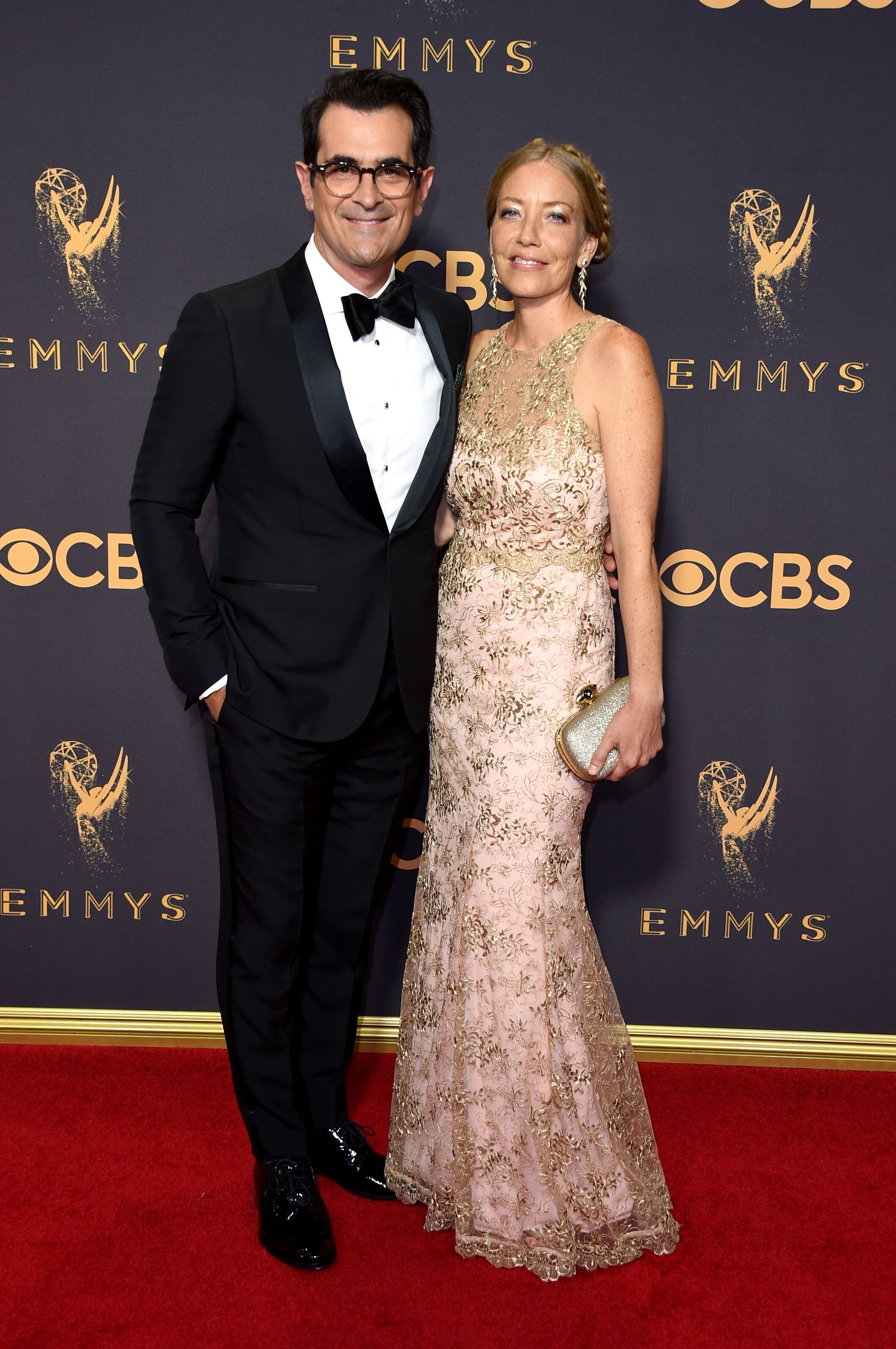 Ty Burrell and Holly Burrell at the 69th Annual Primetime Emmy Awards in 2017 | Source: Getty Images
WELCOMING THEIR DAUGHTERS
Ty's journey into parenthood was a special one, as he and his wife Holly opted to adopt -- first Frances, now 10, in 2010, then little Greta, now 8, in 2012. With typical self-deprecating rumor Ty revealed the reason for their choice:
"I can't have kids. I have apathetic sperm."
It was with Frances that Ty first tried his hand at real-life parenting, which he states is very different from the fictional. He said in an interview in 2010:
"I'm more neurotic than Phil, but I screw things up just as much as he does. At this stage, my parenting consists of being a pit-crew member, where I step in and I wash and feed."
By the time Greta came along, Ty was already a self-professed diaper pro, but he reveals that all parents are rookies until their kids leave home. Children are ever-challenging and constantly springing surprises on hapless parents, and advice from others is next to useless, he revealed:
"People discuss parenting the way they talk about denominations of faith. They say, 'The other camp [is] absurd (...) Then you go to the other camp and they're making fun of the other people."
KEEPING THEIR FEET ON THE GROUND
Despite his fame and success, Ty has kept hid feet firmly on the ground throughout "Modern Family's" 11-year run. Ty and Holly still own their first modest 2-bedroom apartment in Queens and have invested in a series of local businesses in Salt Lake City Utah where they now reside.
The Burrels own a restaurant in Park City, Utah, and two bars in Salt Lake City and Ty revealed that both he and Holly kept a roof over their heads by being servers while studying to become actors. He said:
"Like most struggling actors we were both servers. (...) I think she was actually pretty good at it. I, on the other hand, was uniquely bad at waiting tables."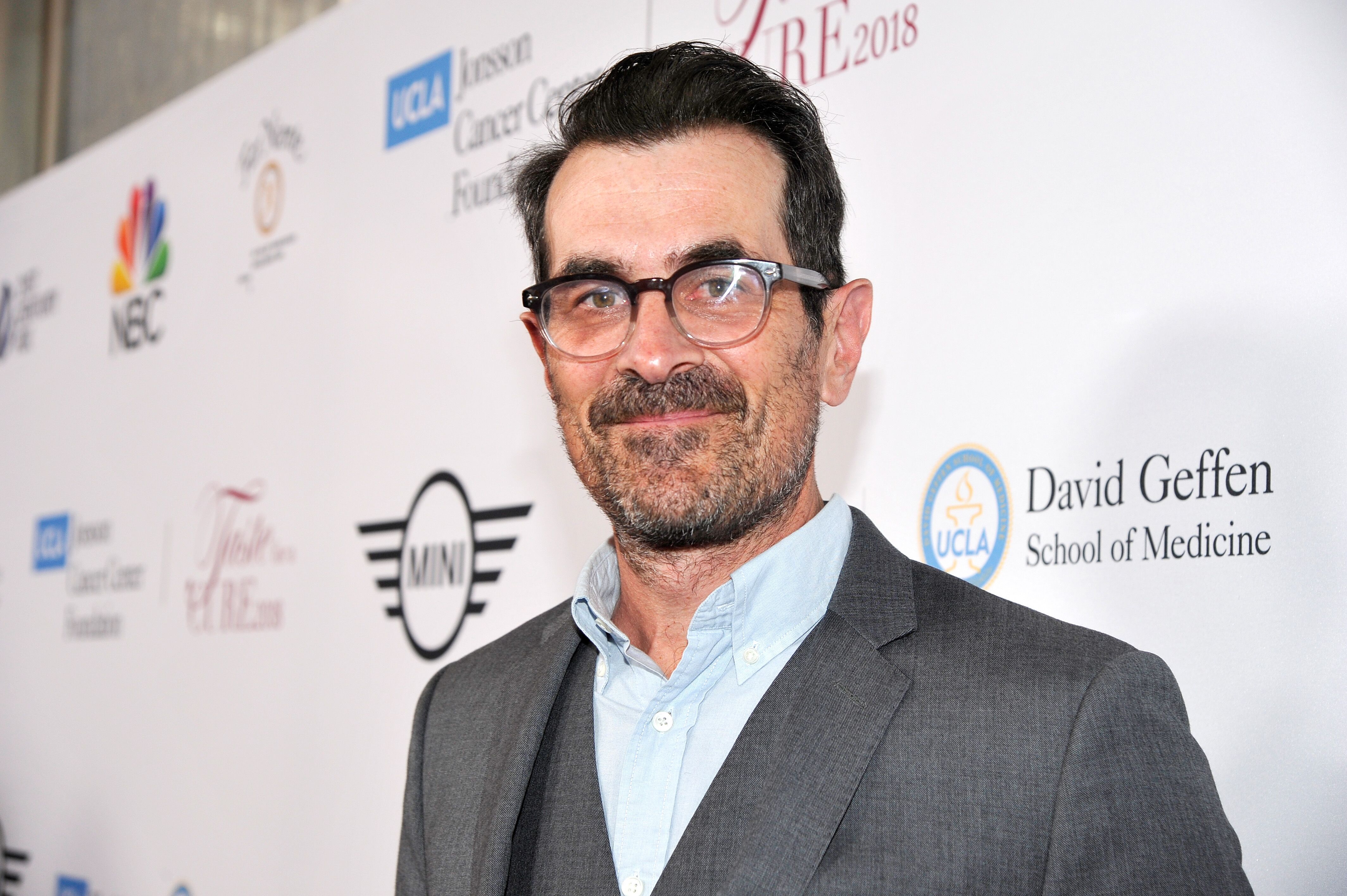 Ty Burrell at UCLA Jonsson Cancer Center Foundation Hosts 23rd Annual "Taste for a Cure" in 2018 | Source: Getty Images
It is that understanding of how the COVID-19 pandemic is affecting people at the grass-roots level that have made Ty and Holly headlines. The closing of Salt Lake City's 560 restaurants and bars, has sent thousands of servers home without paychecks to face the challenges of the pandemic. Ty said:
"I have a firsthand sense of how vulnerable that population is," says Ty. "The job is essentially a cash situation because of tips — and when that's cut off there's no safety net."
Ty and Holly have set up an online fund called Tip Your Server and kicked it off with the biggest tip ever: $100,000. The fund, which now holds over $250,000 in donations, will distribute funds to out-of-work servers, pending identification by their employers to preclude fraud.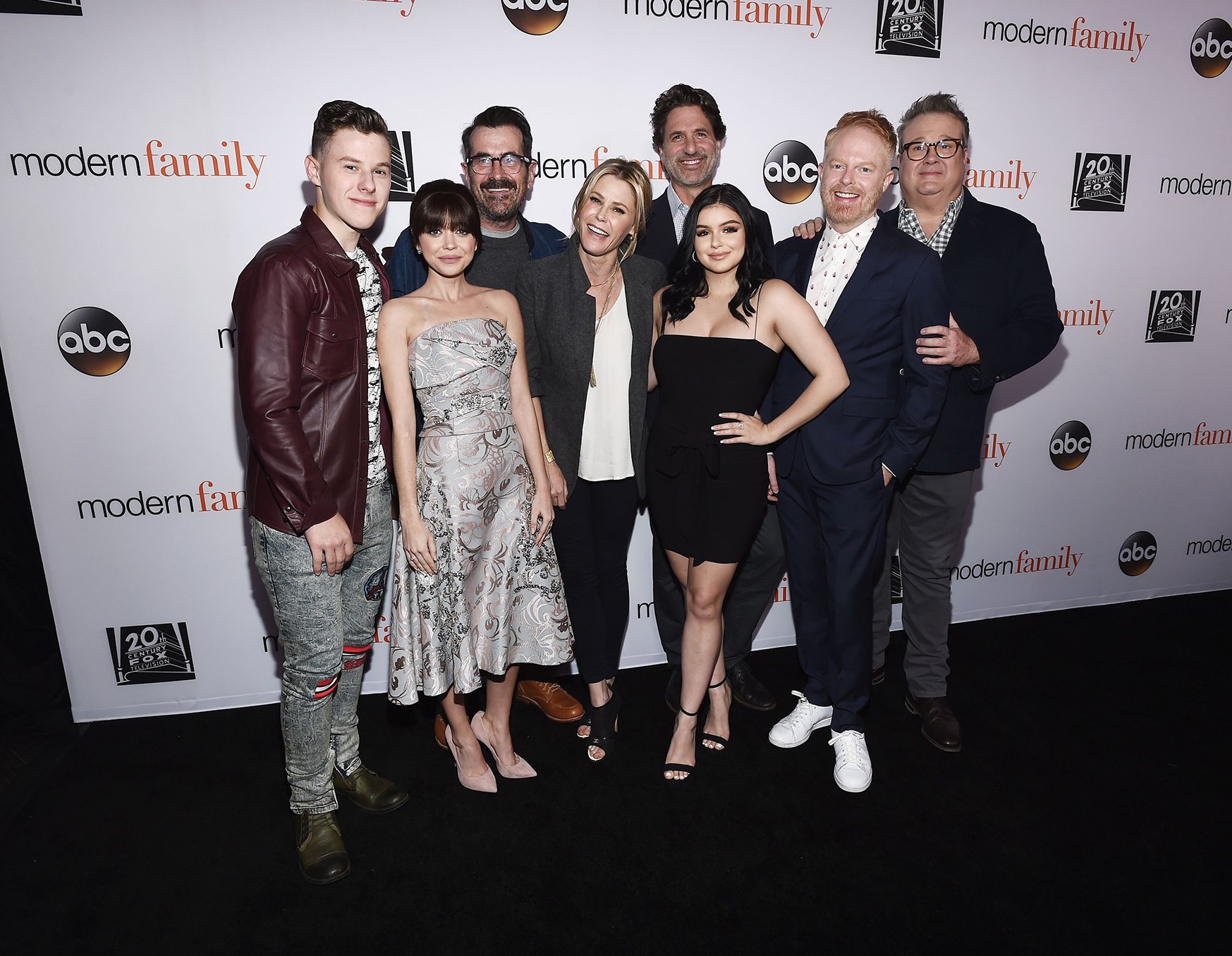 Ty Burrels and the "Modern Family" cast at a FYC Event in 2018 in Hollywood | Source: Getty Images
SAYING GOODBYE TO "MODERN FAMILY"
For fans of "Modern Family," it is a sad goodbye since the show's final episode aired on April 8, 2020, after an 11-year, 250-episode run. Ty said:
"It's sort of a miracle that we were able to complete the show before all the COVID-19 stuff because so many shows had to shut down."
But now that "Modern Family" is over, Ty has hinted that he may be giving up acting altogether and concentrating on being a full-time dad to his own adorable modern family.
Please fill in your e-mail so we can share with you our top stories!