Getty Images
Andrew & Chris Cuomo of CNN Provide Comic Relief with Their Brotherly Banter Amid Pandemic

Andrew and Chris Cuomo are not letting up on their sibling rivalry despite one of them having the coronavirus. On Wednesday, the brothers were at each other, and, again, their mom came up.
Chris and Andrew Cuomo are two peas in a pod when it comes to their attitude with each other. They always want to boast about having more love from mom and are continually bickering — in good fun, though.
The week before last, Chris announced that he tested positive for COVID-19. The news did not deter big brother Andrew from giving him flack, however. Their latest banter is found below.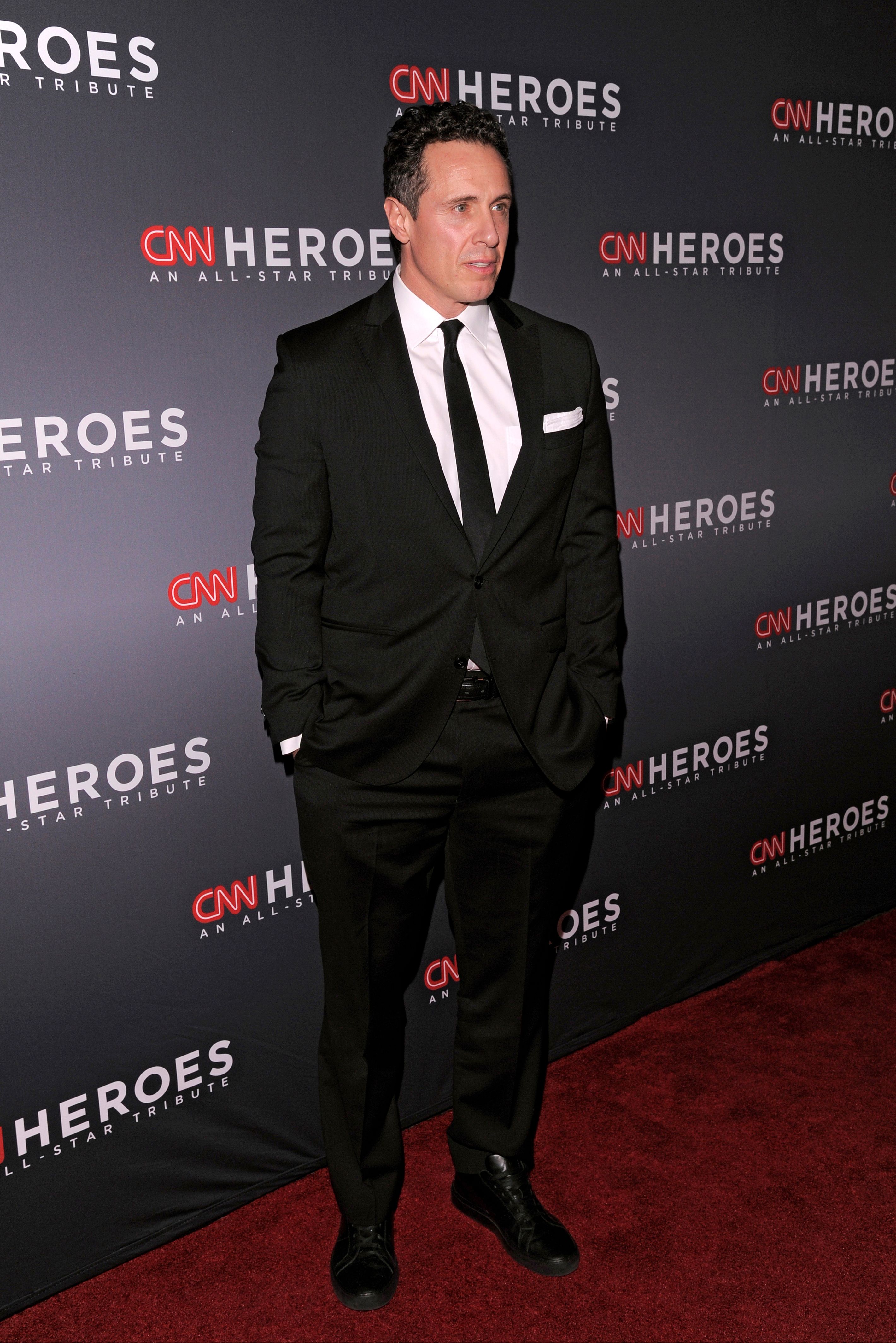 Chris Cuomo at the 12th annual CNN Heroes: An All-Star Tribute at the American Museum of Natural History in 2018 | Source: Shutterstock
Chris goes after Andrew's nickname
Earlier this week, Chris interviewed his brother Andrew, who is also the governor of New York. Chris was filming his CNN show, "Cuomo Prime Time," from home.
The virtual interview segment went on for over 13 minutes despite producers hoping to keep it at three. During their exchange, the governor primarily spoke about how he's dealing with the coronavirus in New York.
At one point, baby brother Chris teased his siblings about the nickname, the "Love Gove," suggesting that it might be making him soft. The governor brushed it off, accepting that he is a bit soft — but cool, too.
"I just say let it go. Just go with the flow, baby," said Andrew. Chris immediately noted that he'd never heard his brother say any of that, and knew him his entire life. Andrew suggested he listen more.
Fighting for their mom's favoritism
The two continued with the interview until Chris took another jab at his brother. He stated that the reason he was quarantining was for the sake of his mother. Then, he asked Andrew who he was doing it for.
Andrew insisted that his entire campaign was dedicated to their mom, pointing out that since that morning, he'd posted a picture of the family matriarch.
"Oh, you're staying home for your mom, too? Isn't it weird though after I just said it?" asked Chris, to which Andrew replied, "No, I went first. I had my press conference saying I'm doing it for my mother."
Chris shares an embarrassing photo
Chris then brought up an old picture of the two when they were much younger, in which Andrew wore a shirt from "Saturday Night Fever." An embarrassed Andrew insisted Chris take it down.
Yet Chris instructed the producers to put the picture back up, which they did. That's when the brotherly love showed itself as Chris credited his older siblings with shaping him into the man he is today.

Andrew and Chris Cuomo speaks on CNN segement "Primetime with Cuomo" on April 8 2020 | Photo: YouTube/ Juhl Media
Although the pair keep going at it, there's no doubt that big brother Andrew has concern for his younger sibling. Unlike him, CNN anchor Don Lemon couldn't hide his worry.
Don Lemon gets emotional about Chris
Last week, Lemon teared up while speaking about his colleague's positive diagnosis. "Sorry, I said I wasn't going to do this. Jesus," he said while dabbing his eyes during a segment.
Cuomo's condition is seemingly up and down. At one point, he shivered so hard due to the coronavirus that he chipped a tooth. He's also experienced a hallucination in which he saw his late father.
Andrew points to his brother's diagnosis
In addition to regularly visiting his brother's show, Andrew used Chris as an example to New Yorkers as he appealed to them to stay home and self-quarantine.
Andrew stressed the fact that despite his brother's smarts, Chris still got the illness. "No one can be protected from it. I couldn't protect my own brother," he said.
He admitted that he was terrified even though Chris is well enough to continue working from home. We hope that Chris recovers soon and that the brothers can reunite soon.
Please fill in your e-mail so we can share with you our top stories!