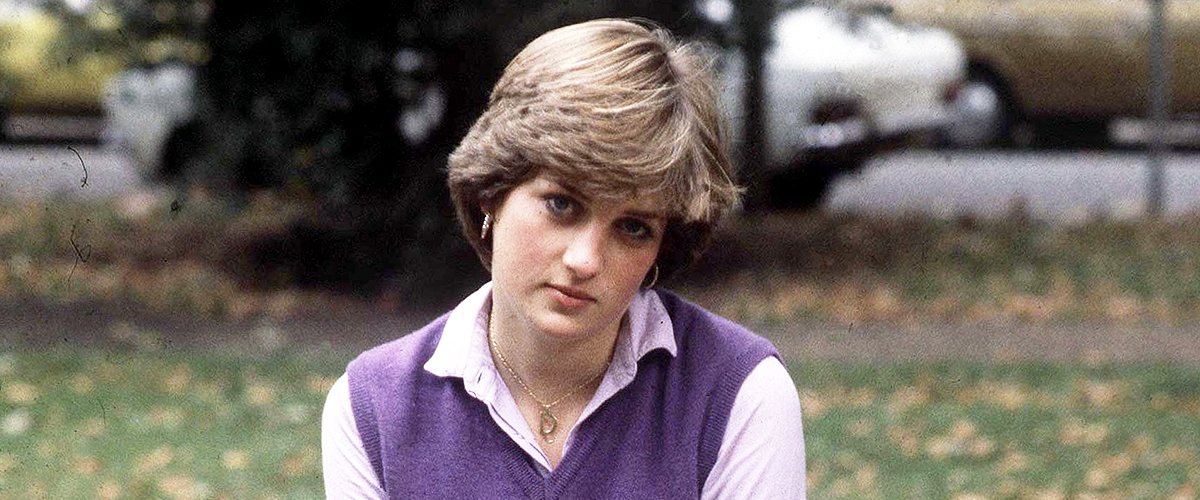 Getty Images
Princess Diana Worked as Nanny for $5 an Hour and Reportedly Called It the Happiest Year of Her Life

Mary Robertson, an American businesswoman who lived in London in 1980, hired a young woman to be her nanny. She had no clue that her nanny would later be known as Princess Diana.
Back in 2017, Inside Edition interviewed Mary Robertson about Lady Diana Spencer's time working for her and what she labeled as the late Princess' "happiest year of her life."
"I didn't read the calls to visit as little cries for help."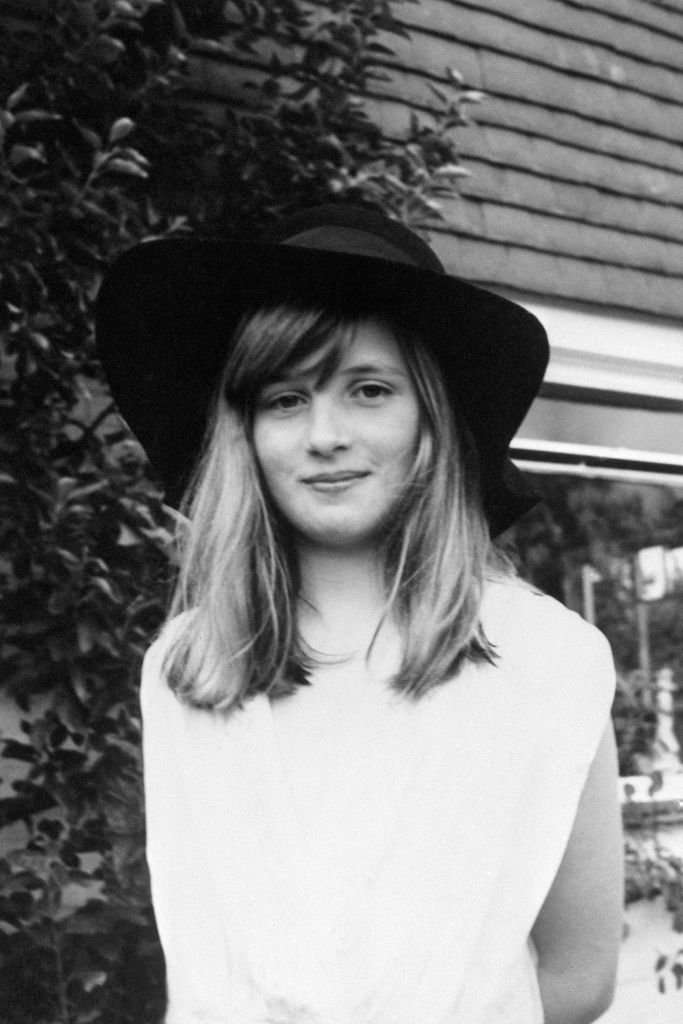 Lady Diana Spencer in 1970 at Itchenor, West Sussex | Photo: Getty Images
DIANA WORKED AS A NANNY
At that point, the People's Princess made only $5 an hour taking care of Mary's toddler son, Patrick, and handling several other activities, including doing their laundry, picking up a bunch of toys and washing the dishes.
One of the most impressive aspects of her story is that she didn't know that Diana was a member of the British Aristocracy when she hired her.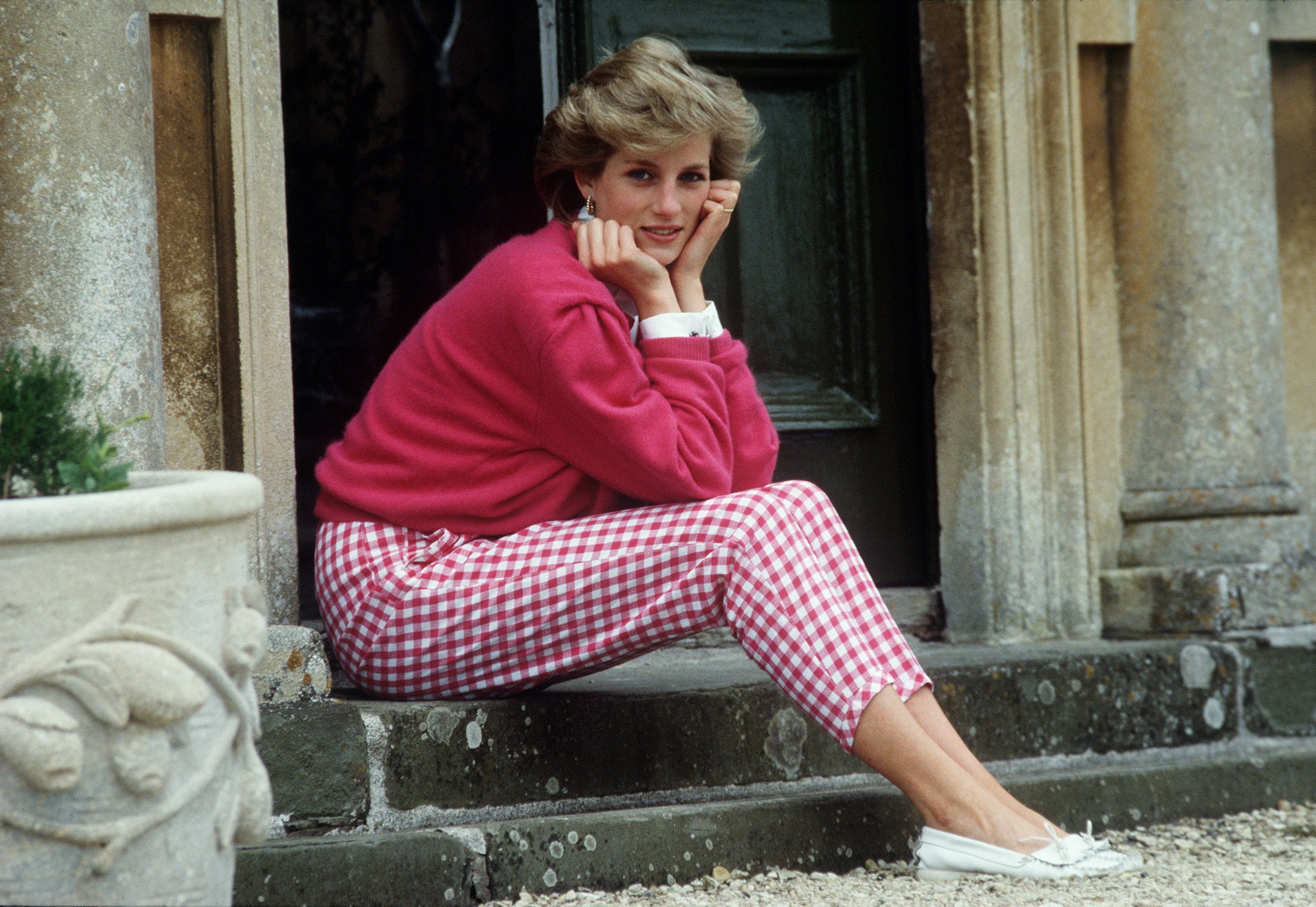 Princess Diana on the steps of her home at Highgrove, Gloucestershire on July 18, 1986 | Photo: Getty Images
Mary confessed that she called a local nanny agency asking for a part-time person to work for her. Surprisingly, the only part-time nanny available was "a young woman named Diana Spencer."
Shortly after that, 18-year-old Diana went to her house for an interview. As expected, Mary "fell in love" with the young Lady, especially because she was wonderful with little Patrick.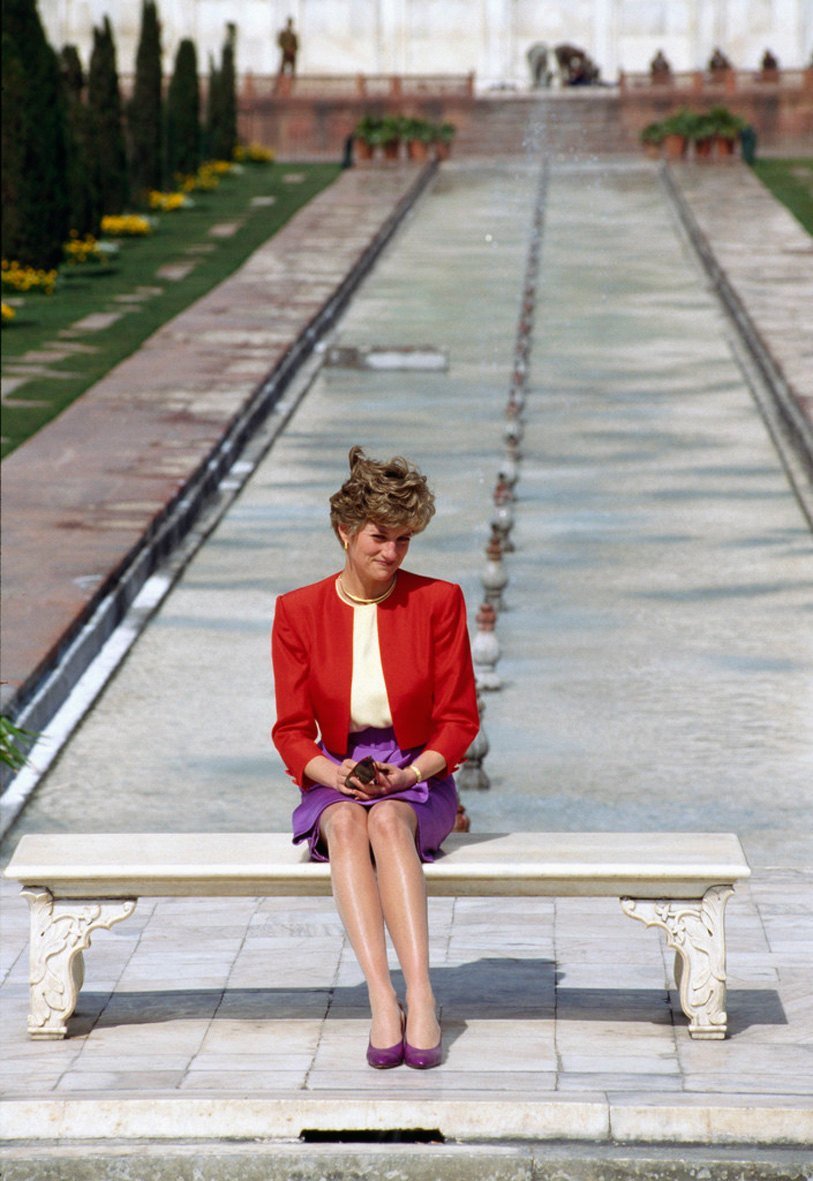 Diana Princess of Wales in front of the Taj Mahal, India on February 11, 1992 | Photo: Getty Images
MARY DISCOVERED SHE WAS AN ARISTOCRAT
Time went by, and Diana never mentioned that she was part of one of the oldest families in England. Mary eventually found out about it, though, and it was thanks to a deposit slip from her nanny's bank. Mary revealed:
"It said 'Lady Diana Spencer' and it was deposited to Coutts and Company."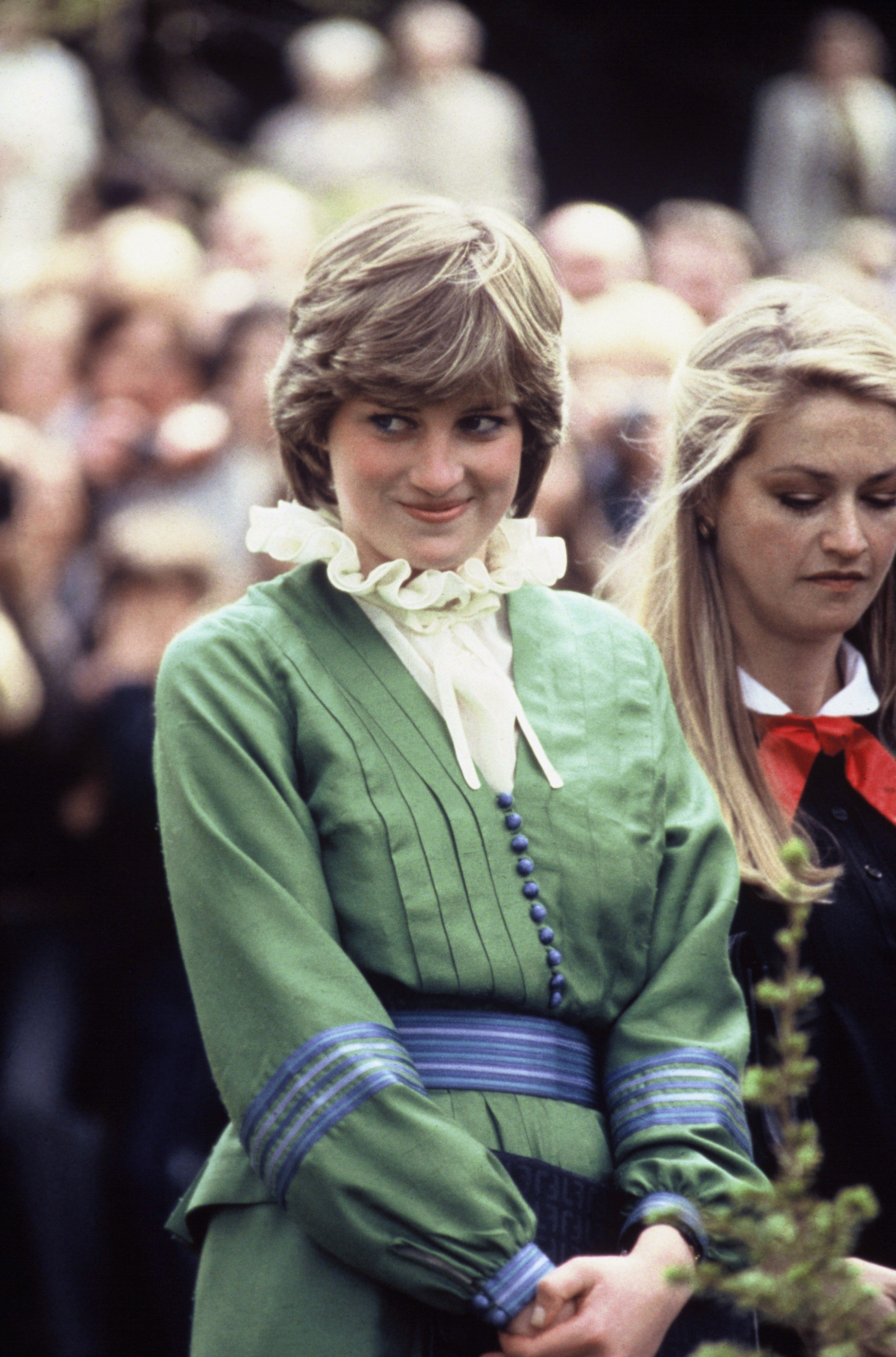 Lady Diana Spencer on May 01, 1981 in Romsey, England | Photo: Getty Images
Since Mary worked in finance, she knew that Coutts and Company was the bank of the aristocracy and the Royal family, so she had to ask Diana about it.
The young Princess didn't give Mary's discovery much importance and, instead of talking about it and providing some more details, she just kept fulfilling her nanny duties.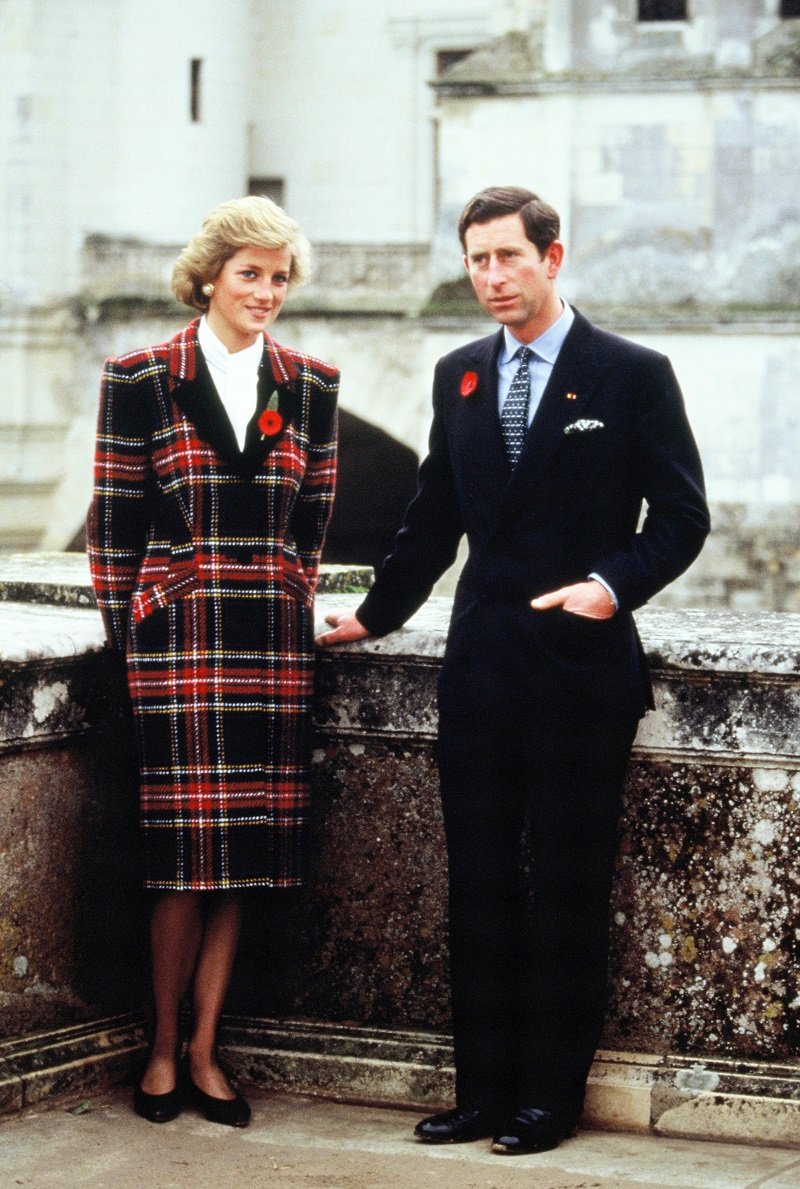 Charles and Diana, Prince and Princess of Wales on November 9, 1988 in Chambord, France | Photo: Getty Images
THINGS CHANGED AFTER PRINCESS DIANA'S MARRIAGE
Their dynamic, unfortunately, changed after Diana and Prince Charles began dating as several reporters and photographers would go to the street where Mary used to live to take pictures of them.
Eventually, Diana and Charles tied the knot, and she stopped working as Mary's nanny. In most cases, their relationship would have ended after that.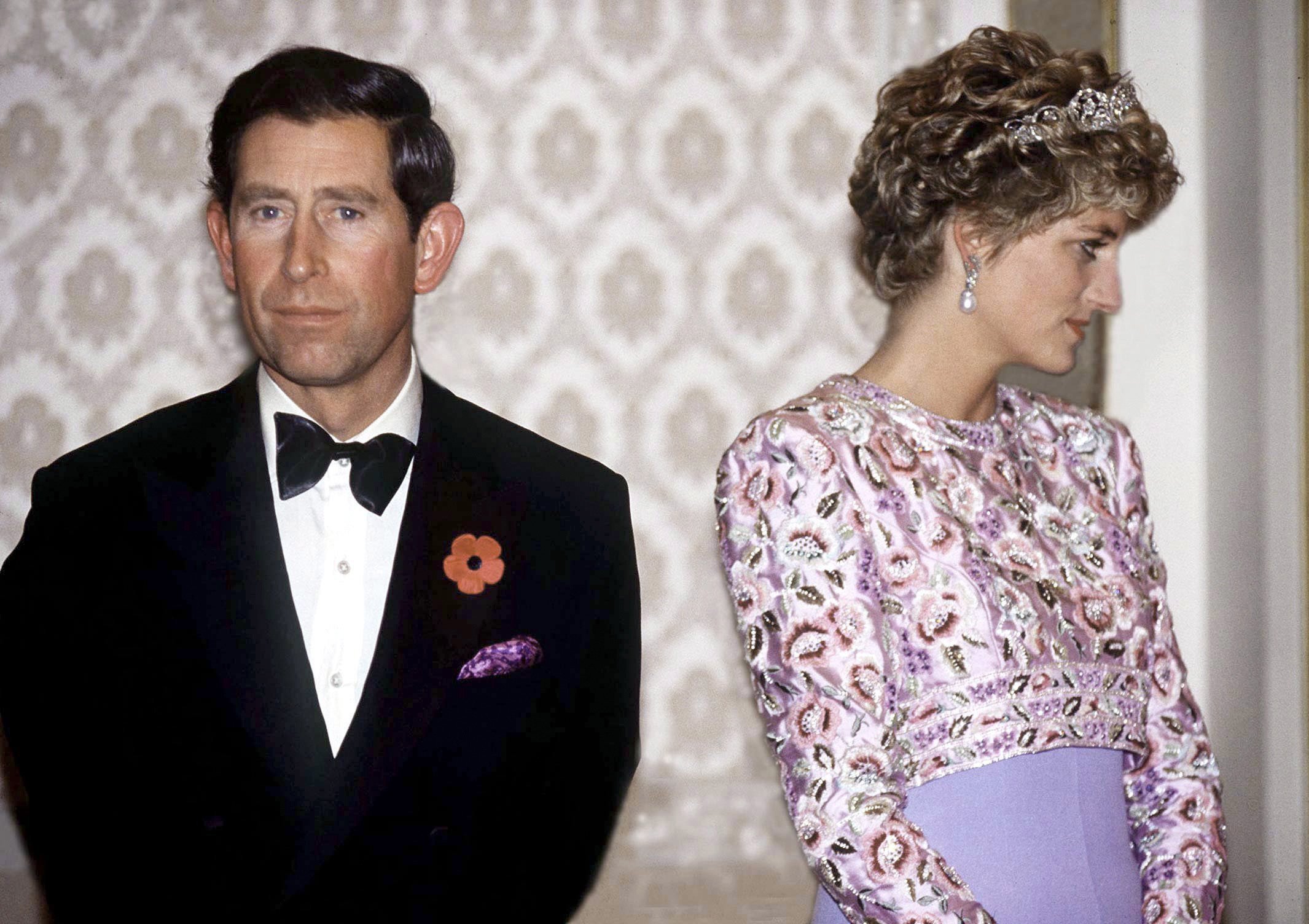 Prince Charles and Princess Diana in Seoul on November 3, 1992 | Photo: Getty Images
However, they kept in touch for the next 16 years, even after she became Diana, Princess of Wales. Every once in a while, Lady Di and Mary would send each other letters to catch up with their lives. About it, Mary said:
"She kept asking us to come and visit, and I didn't read the calls to visit as little cries for help."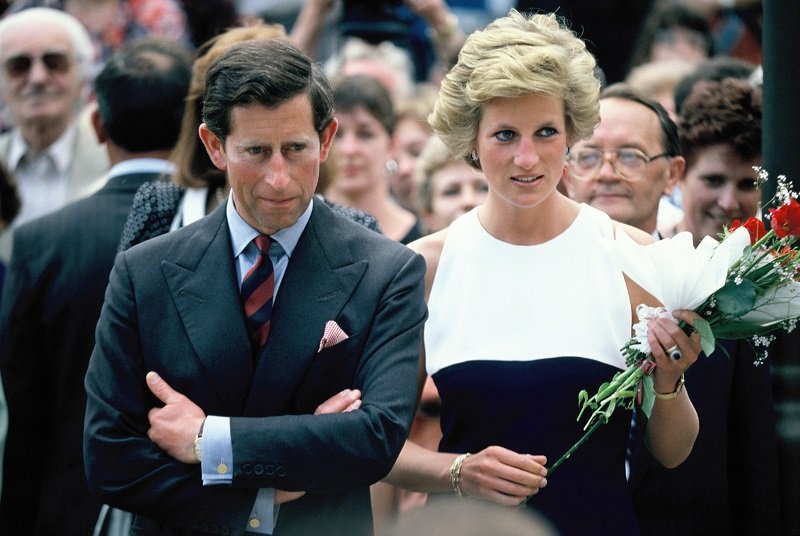 Charles and Diana, Prince and Princess of Wales on May 10, 1990 in Budapest, Hungary | Photo: Getty Images
IT WAS SUPPOSEDLY DIANA'S HAPPIEST YEAR
Reaching the end of the interview, Mary confessed that she attended Diana's funeral and that it was one of the saddest and most painful hours of her life.
Finally, she confirmed that Diana had referred to her time working with Mary's family as "the happiest year of her life."
Princess Diana's death was hard for Mary, but the ones who had it worse were definitely Princes Harry and William. In a BBC documentary titled "Diana, 7 Days," the Princes themselves opened up about how they learned of her death.
Diana's car accident in Paris took place when William and Harry, then 15 and 12, respectively, were in Scotland with their father, Prince Charles. It was Charles who had to break the news to them.
HARRY AND WILLIAM LEARNING ABOUT DIANA'S PASSING
Following the accident, Queen Elizabeth decided that they deserved to grieve in private and she shielded them from the public. At that point, she was criticized, but her grandchildren are thankful for that. William said:
"Thankfully, at the time, to be honest, we had the privacy to mourn and collect our thoughts and to have that space away from everybody."
Nowadays, both William and Harry are fathers themselves! The former is married to Duchess Kate Middleton, and they have had three children together: George, Charlotte, and Louis.
Harry, on the other hand, is married to Duchess Meghan Markle, and they have one child: Archie. Princess Diana would've been so proud.
Please fill in your e-mail so we can share with you our top stories!