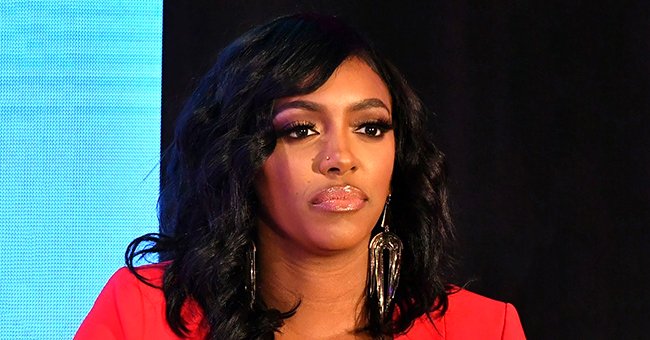 Getty Images
Porsha Williams of RHOA Tries to Hide Tears While Watching Movie without Makeup at Home
With many regions still under lockdown as a result of the coronavirus pandemic, everyone's had to pass the time somehow. Porsha Williams seems to have found a great way to do just that.
Yesterday, the reality star and businesswoman shared a video of herself at home, on her Instagram page. In the clip, she's entirely makeup-free and watching a movie. It's completely relatable, especially given that there's nowhere else for her to go.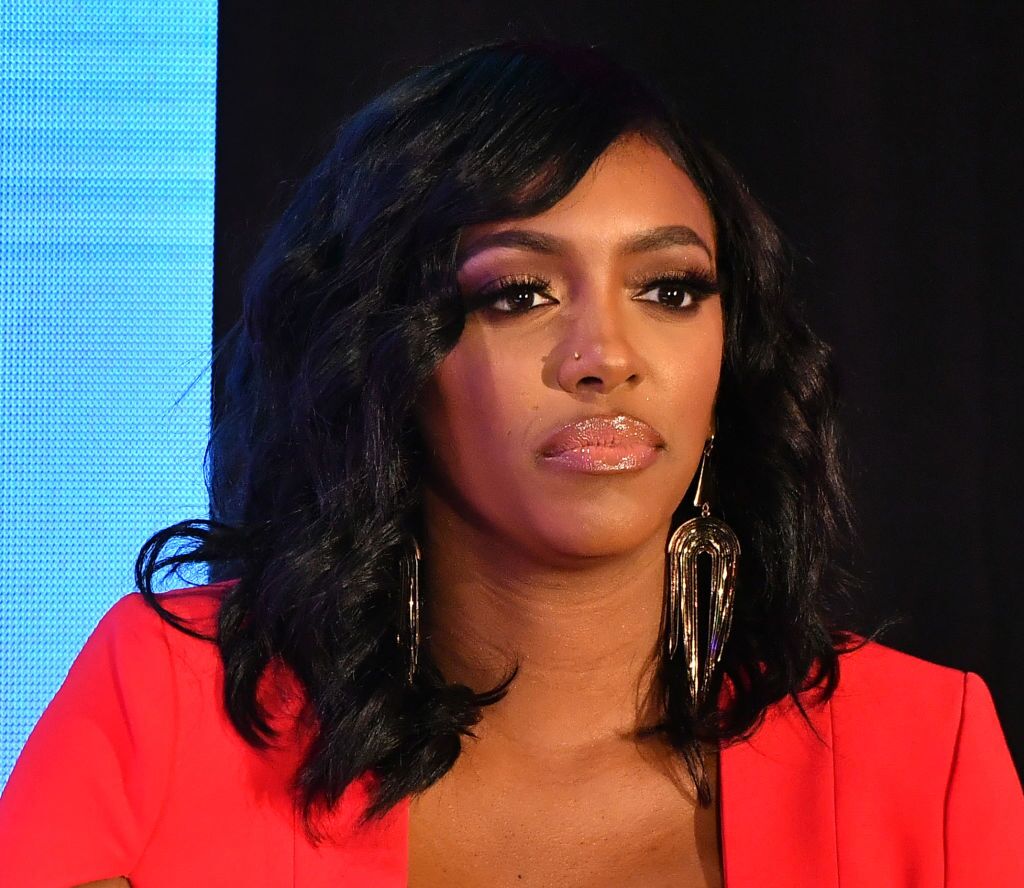 Porsha Williams onstage during A3C Festival & Conference at AmericasMart on October 10, 2019 in Atlanta, Georgia | Photo: Getty Images
Movies and documentaries have become perhaps the one thing that a lot of celebrities have come to embrace. So far, most of them who give an exposition into what they've been doing, tend to mention movies in the mix somewhere.
While Porsha didn't name what movie she was watching, she appeared to be pretty into it. The only hint was that it was a Lifetime movie.
Phaedra spread a rumor that Kandi had tried to drug Porsha.
The movie appeared to have gotten to her, however. The video showed her wiping some small streaks of tears away from her eyes. She also hoped to hide the tears from her on-again, off-again fiancé, Dennis McKinley. Porsha captioned the post,
"Me trying not to let Dennis catch me crying watching a lifetime movie ??‍♀️? I hate PMS ♋️ ? #Quarentina #PlayitOff #Embarrassing."
Porsha has also been bonding with her daughter, Pilar. Last month, the 38-year-old actress shared a picture of herself and her 11-month-old.
The photo was a collage of her younger self with Pilar, and the resemblance between them is quite uncanny. Porsha herself mentioned it, explaining that she "literally gave birth to myself."
As for Porsha's show, "Real Housewives of Atlanta," things seem to be heating up as usual. A new snippet showed her and Dennis in an argument over a prenuptial agreement before their wedding.
Dennis seems to be more open to the ides of getting a prenup, but Porsha sure isn't. As the clip shows, she believes that there are more important things down the line.
The upcoming "Real Housewives" season will also address issues between Porsha and other castmates, including Kandi Burruss and Phaedra Parks.
Things became a tad awkward years back when Phaedra spread a rumor that Kandi had tried to drug Porsha. The latter explained that her relationship with Phaedra is still a bit uncomfortable, but things could get better going forward.
Please fill in your e-mail so we can share with you our top stories!