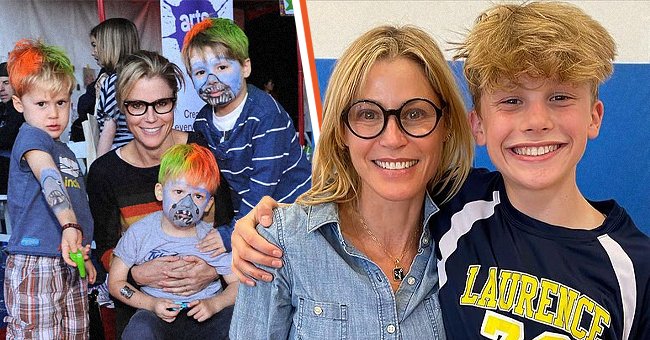 Instagram.com/itsjuliebowen
Julie Bowen Was Already Expecting Her Adorable Twins during the First Episode of 'Modern Family'
Most known for her role on the ABC show "Modern Family, Julie Bowen is a mom to two adorable twins and an older son. Here's a look at her life behind the scenes and what it is like raising three boys.
While many celebrity moms choose to keep their personal life private, Julie Bowen isn't afraid to share her motherhood journey raising three boys, of which two are twins. Bowen shares her twin sons, John and Gustav, and eldest child, Oliver, with ex-husband Schott Phillips.
The actress married Philips, a real estate investor, in 2004 and spent 13 years together before filing for divorce in 2018. Although living a private life, the couple was spotted several times in public, including their Harlem Globetrotters game attendance.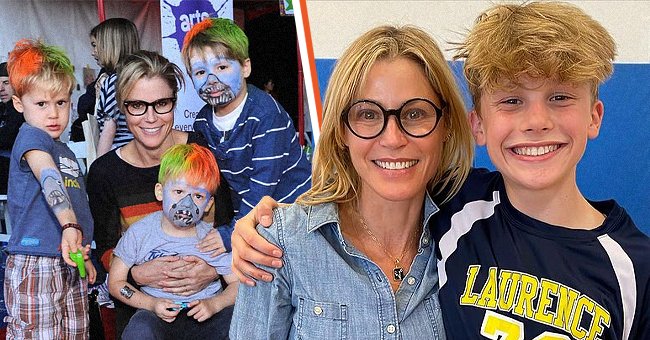 Julie Bowen poses with her eldest son and twin boys. | Source: Instagram.com/itsjuliebowen
JULIE BOWEN'S CHILDREN
Bowen welcomed Oliver in 2007, and after two years, she gave birth to twins Gus and John. At that time, the birth of her twins had fans speculating that the couple had twins due to fertility treatments, but the "Modern Family" star was quick to shut down rumors.
The actress revealed that she initially did not want twins because of the overwhelming responsibilities that came with it. She added:
"I did not want twins as a second go-around. I should have been much more cautious. I should have had half sex?"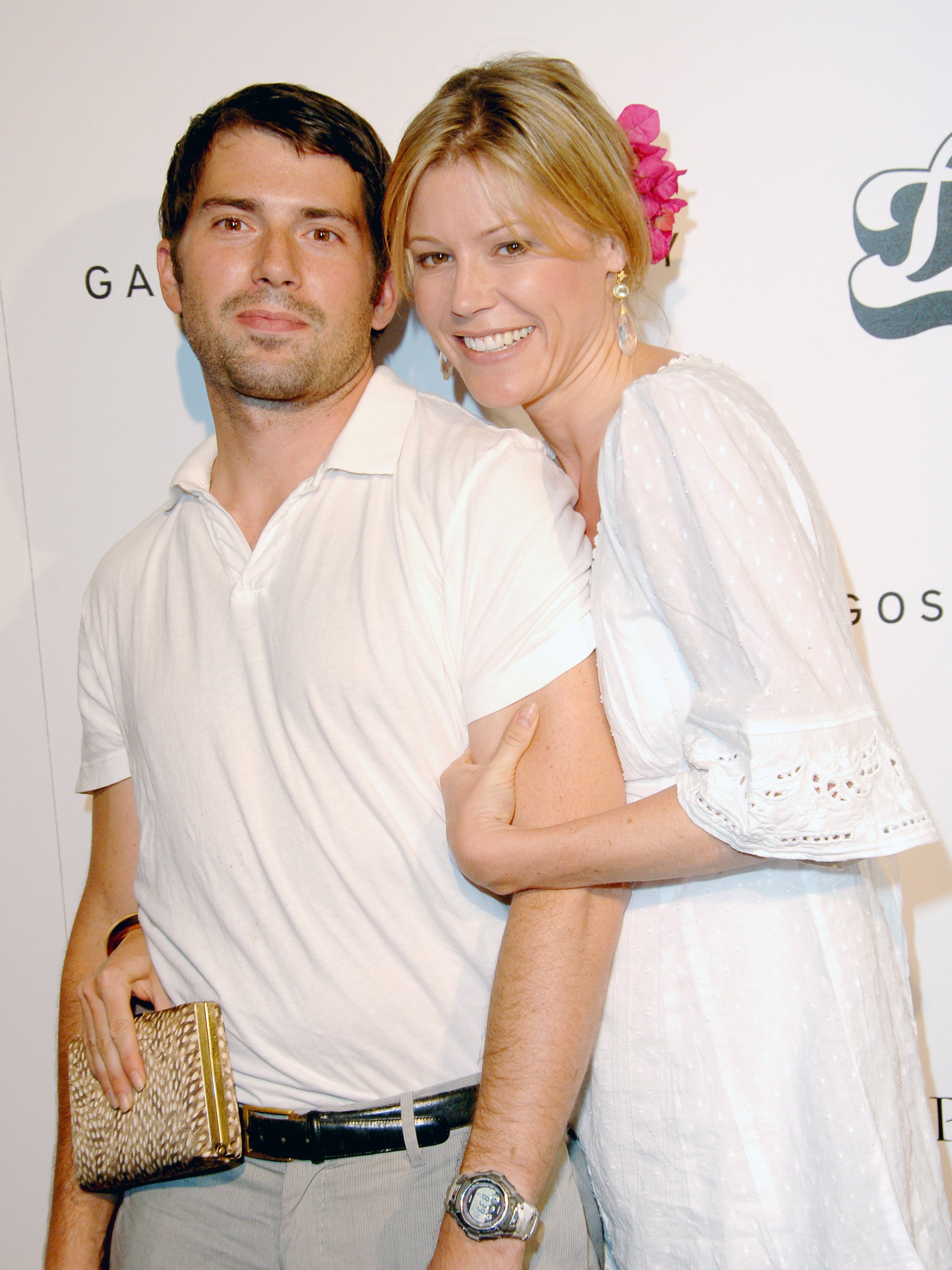 Julie Bowen and Scott Phillips during Hollywood and Fashion Unite for The Inaugural "Kid Art Event: A Benefit for P.S. Arts" - June 1, 2006 | Source: Getty Images
DISTINGUISHING HER TWINS
Unlike some parents, Bowen did not find difficulty distinguishing her twins from one another. She shared the straightforward way of telling her sons apart during a guest appearance on "Conan." She said that one boy is on the chubby side and very cute, while not the brightest.
On the other hand, another twin is tiny and uses his brain to compensate for his little figure. However, when her skills were put to the test, Bowen was not able to distinguish all of her children without the ability of sight.
On an episode of "Jimmy Kimmel Live," Bowen was blindfolded by the host and asked to pick her three kids from a selection of six similarly-built children by touching their faces. The doting mother successfully identified eldest son Oliver and one-half of the twins, Gustav.
However, Bowen second-guessed and failed to identify her other twin John. But for such a minor mistake, Bowen can indeed be forgiven.
Speaking to People, she revealed that being a work-from-home parent during the pandemic is "incredibly challenging."
In a previous interview, Bowen revealed that she could identify her children's moods by their smell. "When you have three boys, it's more like grunting," she said. "It's like living with wild animals. It's hairy, it's smelly, and I love them. They own me."
JULIE BOWEN'S EXPENSIVE SPLIT
Unfortunately, Bowen and her husband could no longer raise their kids together, so in September 2018, they finalized their divorce. After meeting halfway, the former lovebirds agreed to split their assets of $25.3 million directly down the middle.
The actress kept the $3.1 million Los Angeles that she bought after the split and received more than $13 million in the divorce agreement. On the other hand, her ex-husband received $12.3 million and kept their $5.4 million marital home.
In March, Julie Bowen's husband, Scott, filed court documents requesting spousal support from Julie, who reportedly earned $500,000 per episode for the tenth and eleventh season of the ABC comedy series "Modern Family." Julie maintained her cordial relationship with Phillips but admitted that it cost her.
JOURNEY TOWARDS MOTHERHOOD
Bowen openly shares how motherhood changed her life with all the ups and downs of motherhood. Combining a successful career and managing three young boys is undoubtedly tricky, but Bowen claimed that she is proud of her accomplishment.
Speaking about how she has managed to cope with the demands of raising three kids, she shared about her small and big wins:
"I'm constantly shocked that I am successfully taking care of this family and that I'm capable of putting their needs in front of mine."
LIFE AMIDST THE PANDEMIC
Despite divorcing Phillips, the pair remains in close contact and co-parents their children well. "[He] told me he'd read somewhere that you spend 75% of all the time you'll ever spend with your kids before they are 16," she said of what her ex-husband told her. "And somehow, this made me so sad."
It reminds her of the bond she shared with her boys amidst the pandemic and how it may be taken away once school resumes. Nevertheless, Bowens knows that education is a top priority. Speaking to People, she revealed that being a work-from-home parent during the pandemic is "incredibly challenging."
The doting mom even admitted feeling overwhelmed by her son's academic online curriculum. She said it "terrified" her, adding that "the real bummer is having to fix the extra meal. Lunch used to be your one meal off."
LIFE AFTER "MODERN FAMILY"
Most recently, Bowen gained recognition for her role on the hit show "Modern Family," which she portrayed for several years. According to the actress, her character, Claire, taught her how to be a parent. She said:
"I was fed the wisdom of the writer's room and got to learn with these fake children at work. I've gotten to watch them grow up, and they have turned out so beautifully if I do say so myself!"
Bowen is grateful for the eleven years she worked on the show, surrounded by some of the most talented people she knows. However, she also feels fortunate that she could watch her kids grow up without letting go of her career.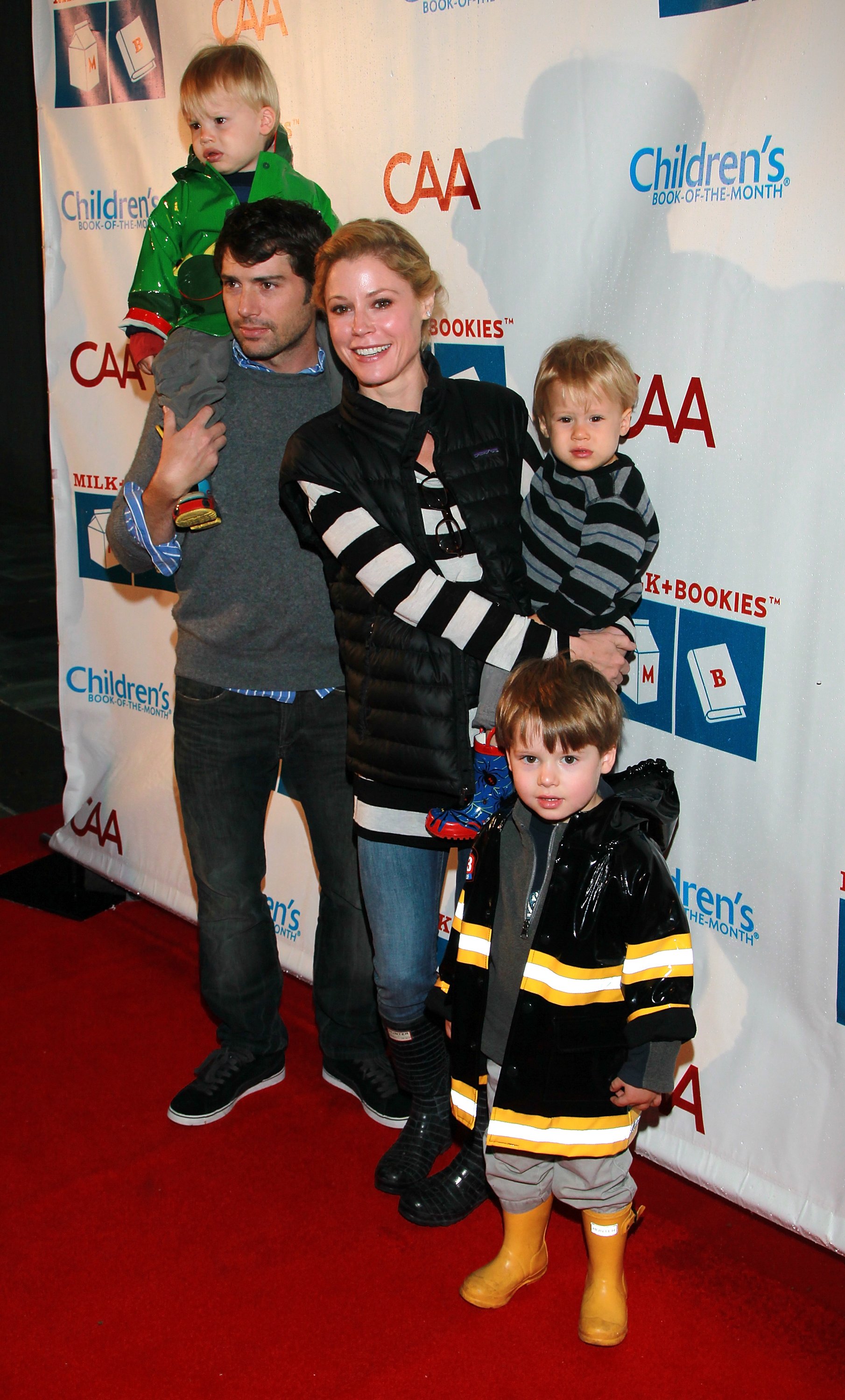 Julie Bowen, Scott Phillips and their sons at the Skirball Cultural Center on March 20, 2011. | Source: Getty Images
Bowen shared the screen on "Modern Family" with Sofia Vergara, Nolan Gould, Ariel Winter, Eric Stonestreet, Jesse Tyler Ferguson, and Sarah Hyland, among others.
Please fill in your e-mail so we can share with you our top stories!