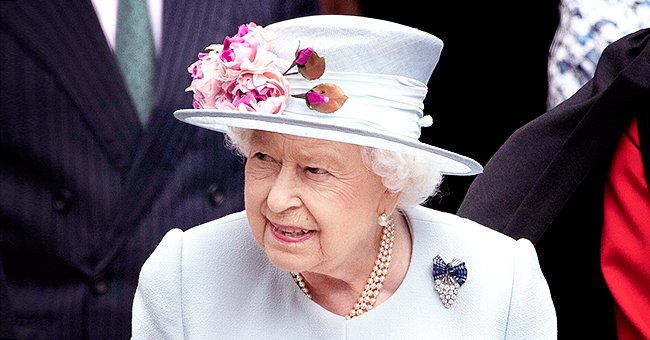 Getty Images
Queen Elizabeth Shares Powerful Easter Message Amid COVID-19 Pandemic
Her Majesty, the Queen has continued to share messages of encouragement amid the novel coronavirus. In her Easter address to the nation, she kept up with that same theme.
The Royal Family recently published an audio of Queen Elizabeth II addressing the nation on the eve of the Easter holiday. The message marks the first time that the Queen will address the country on the Easter holiday.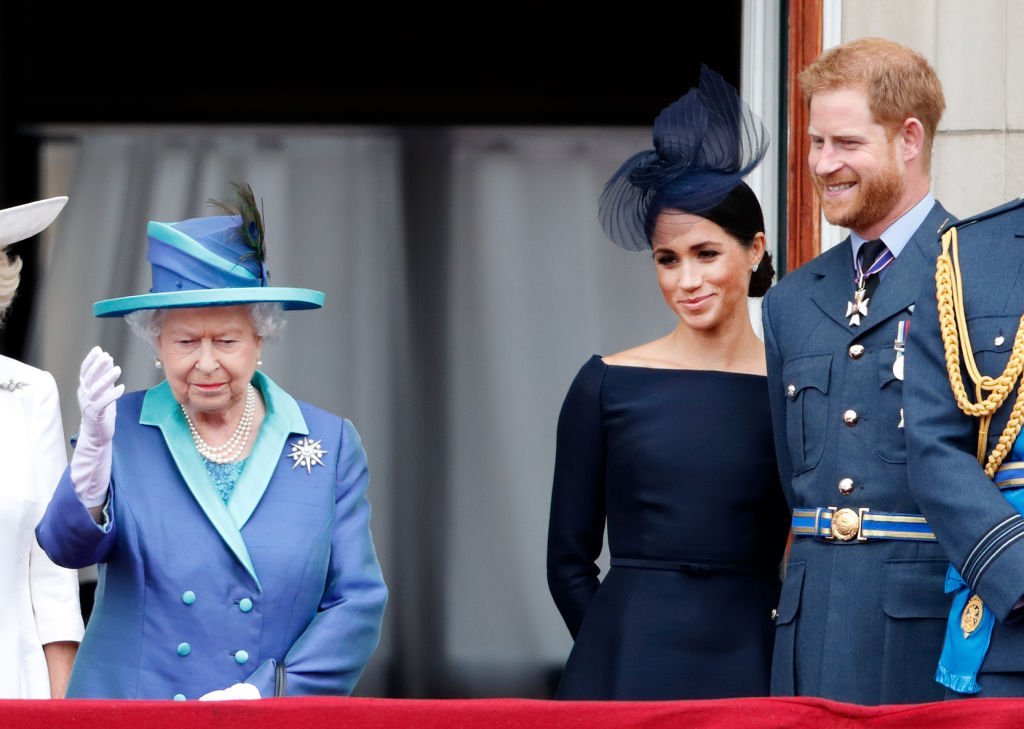 Queen Elizabeth and Meghan Markle stand on the balcony at Buckingham Palace as they watched a flypast marking the centenary of the Royal Air Force on July 10, 2018, in London, England. | Photo: Getty Images
Given how peculiar the times are, the message is understandable. It was short, coming in at just a little over two minutes. With it, the royal family is hoping to lift the spirits of people across the country.
Last month, Prince Charles, the heir to the British throne, tested positive for COVID-19.
In her message, the Queen began by emphasizing the significance of Easter. She pointed out that while not every religion has this same procession, they all share the theme of light prevailing over darkness.
Then, she went on to explain that life is greater than death, adding that the message of Easter should inspire a new sense of life. She emphasized that:
"This year, Easter will be different for many of us... But Easter isn't canceled; indeed, we need Easter as much as ever..."
The message marks just the fifth time in the Queen's 68-year reign that she has addressed the nation, asides from her annual Christmas speeches.
Last week, she made an official address on the virus, where she called on everyone to rise to the challenge. She explained that while the problem is daunting, the nation can persevere through it all.
The novel coronavirus has touched the Royal Family. Last month, Prince Charles, the heir to the British throne, tested positive for the virus. An official statement from his official residence confirmed that he had displayed mild symptoms.
The Prince and his wife, Duchess Camilla, eventually relocated to their Scottish estate. They've been there since, observing their self-isolation. However, the Prince has recovered and is working to encourage people as much as he can.
British Prime Minister Boris Johnson has also tested positive for the virus. His symptoms worsened after a few days, and he had to go into intensive care to get proper treatment.
However, like Prince Charles, Boris Johnson has also made significant progress and he is on his way to a full recovery.
Please fill in your e-mail so we can share with you our top stories!