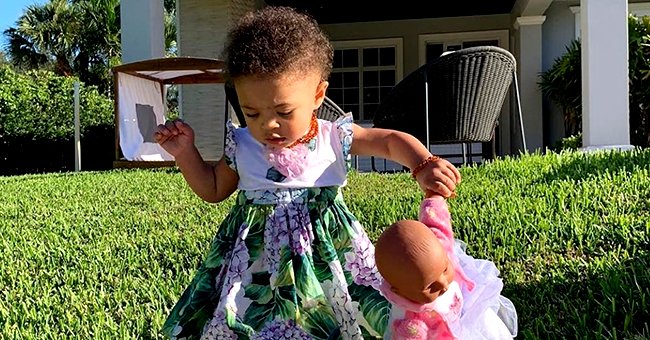 Instagram/realqaiqai
Serena Williams' Daughter Olympia Stuns in Floral Dress in Her 1st Photo with Qai Qai Doll
Famous athlete Serena Williams' daughter captured hearts in her first picture with her famous doll, Qai Qai — the doll holds a special place in the athlete's family.
Serena Williams has not been the most visible member of her family. Aside from being seen on court in front of her fans, she's hardly spotted anywhere else — especially not on social media.
Her husband, Alexis, along with her daughter, Olympia, seem to be more active in social media circles. However, even they are giving way to allow Qai Qai to shine before the family spotlight.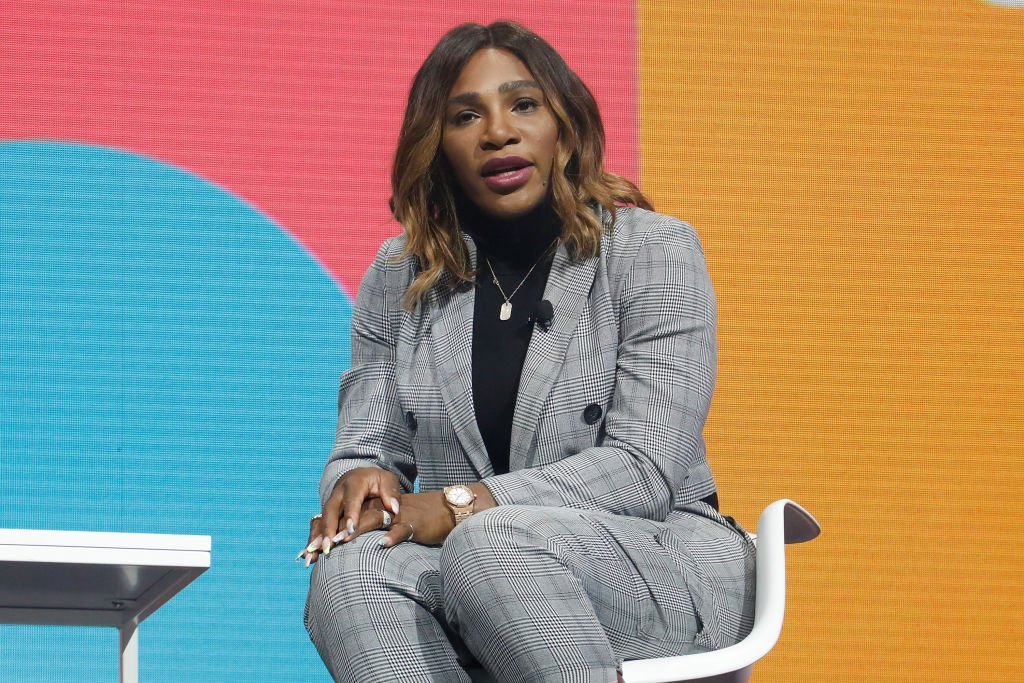 Serena Williams speaks during the 2019 Forbes 30 Under 30 Summit at Detroit Masonic Temple October 28, 2019. | Photo: Getty Images
Qai Qai is reportedly Olympia's favorite doll. She is hardly seen anywhere without the toy in her arms. The doll even has her personal Instagram account with over 115,000 followers and 68 posts, including one captioned as her very first photo with Olympia.
The photo featured little Olympia dressed in a beautiful floral gown. She held on to Qai Qai in the picture as she was caught mid-stride.
Qai Qai's Instagram page once described her as the daughter and best friend of little Olympia, therefore, making her granddaughter to Serena and her husband, Alexis Ohanian.
The doll's popularity has grown so much that she was featured on the WTA tour's Instagram page, where a video of Qai Qai riding the electronic umpire's chair was posted.
Apparently, the doll had lofty dreams of being umpire at her grandmother's match at the Australian Open. In a post-match interview, Serena answered questions aimed at getting to know the origins of Qai Qai.
Olympia and her mom had a hilarious exchange when she unwittingly sprayed a beauty product into the air.
The sportswoman shared that while growing up, she hadn't owned a black doll, and so she decided her daughter's first doll would be a black one since she was of mixed heritage. Williams added that Olympia's second doll would be Caucasian, further saying:
"I definitely want to always teach her love...humans should always have love for each other, no matter what color they are."
Serena is known to spend a lot of time with her daughter. Earlier in March, the proud mother took to her Instagram page to share a video clip of her morning routine.
The video featured Serena and her daughter, Olympia, who stole the show because she wouldn't stop talking. The mom-of-one stood behind the 2-year-old and spoke about her morning rituals while little Olympia imitated her.
As the video ended, Olympia and her mom had a hilarious exchange when she unwittingly sprayed a beauty product into the air.
Olympia is Serena's first child with her husband, Alexis Ohanian Sr. The two-year-old was born in September 2017.
Please fill in your e-mail so we can share with you our top stories!