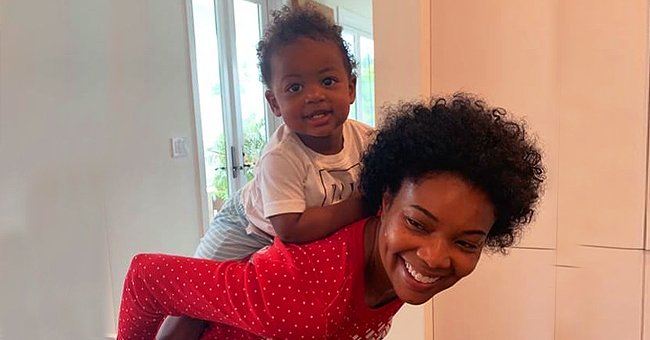 Instagram/gabunion
Gabrielle Union Says Daughter Kaavia Was Ready to Fight Her for Phone as She Cries in a New Post
Gabrielle Union shared a very relatable parenting moment when she took away her daughter's electronics, and the toddler threw a temper tantrum.
Not everyone can say their one-year-old has a phone at their disposal. Still, if you are the daughter of Gabrielle Union and Dwyane Wade, with a following of over one million people, a phone is a necessary gadget.
Kaavia James uses her phone for everything from playing games, posting content created by her parents for Instagram to watching her favorite videos.
Gabrielle had a very relatable parenting moment when she dealt with the challenge of trying to take away Kaavia's phone, and her toddler responded with a temper tantrum. In her caption, she explained:
"[Kaavia] is not happy we cut her off from electronics. She's downright irate at this toddler injustice. Irate I say."
She shared a video of herself trying to hold back her laughter as she held Kaavia in her arms, who was throwing her hands and feet in the air.
Gabrielle revealed that the clip cut off right before her daughter's tantrum escalated, and she joked, "trying to enjoy it all…Kaav [was] ready to fight me in the street to get her hands on a phone." Many fans found Gabrielle's calmness and commentary to be hilarious.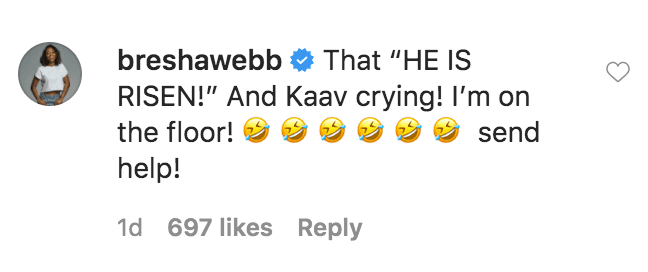 A fan commented on a video of Gabrielle's Union's daughter, Kaavia James Wade throwing a temper tantrum | Source: Instagram.com/gabunion
Easter Sunday in the Wade household wasn't all temper tantrums and tears. Later in the day, Gabrielle sipped a glass of wine with Dwyane while she serenaded him with New Edition's song, "If it isn't Love."
Kaavia sat on her father's lap during the impromptu performance and shocked her mother when she unexpectedly sang along.
The Wades' Easter fashion caught the eye of many of their followers. Gabrielle was dressed in a printed jumpsuit; she accessorized her look with a black hat and large gold earrings.
Dwyane wore a tailored pink suit with sneakers, which matched Kaavia's princess style dress and her white sneakers.
Kaavia is the couple's first child together, the doting parents enjoy sharing all the precious moments their daughter has brought into their lives.
Please fill in your e-mail so we can share with you our top stories!