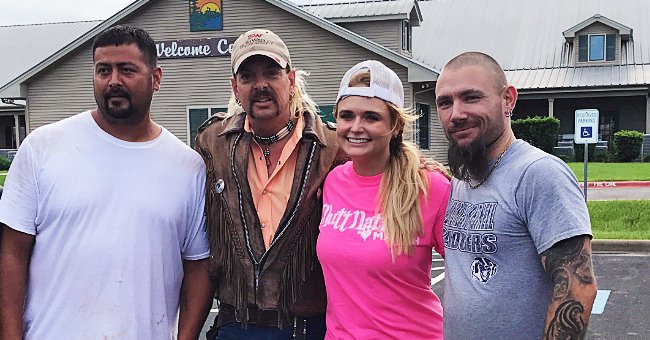 twitter.com/mirandalambert
Miranda Lambert Explains Posing with 'Tiger King' Joe Exotic in Photos
Country singer Miranda Lambert defends herself after receiving backlash over photos she posted featuring her posing with "Tiger King" star, Joe Exotic.
Miranda Lambert shared throwback photos of herself with the "Tiger King" actor, Joseph "Joe Exotic" Maldonado-Passage, on April 13. After receiving many comments on Twitter, criticizing her, the singer took to Twitter once again to explain. She wrote:
"During Hurrican Harvey, MuttNation asked for volunteers who could transport some dogs from Houston to shelters in Oklahoma. Some guy named Joe volunteered…"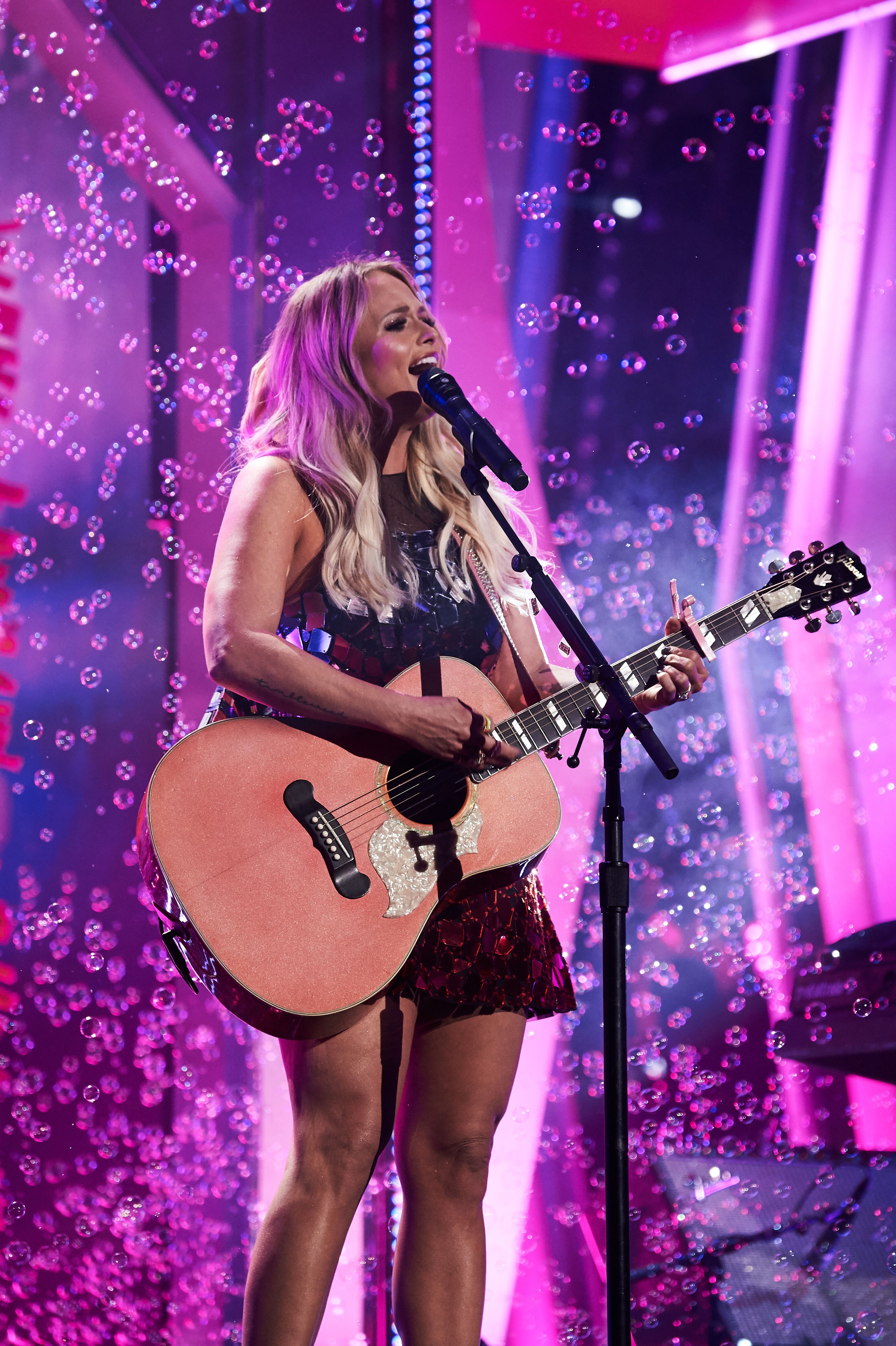 Miranda Lambert at the 53rd annual CMA Awards on November 13, 2019, in Nashville, Tennessee | Photo: Getty Images
Lambert confessed that at the time, she did not know who Maldonado-Passage was, but with his recent appearances in the spotlight, she now recognizes him as the owner of G.W Exotic Animal Memorial Park.
The call for help was put out to find assistance in relocating existing shelter dogs to make some space for animals who had to be given up by their owners during the Hurricane.
Lambert is well-known for her love for animals, and she has kept several animals on her farm around Nashville. The singer also founded the MuttNation Foundation, which called for help.
Joe was also accused of killing off older tigers to make room for more big cats...
In 2019, Maldonado-Passage was found guilty for paying someone to kill his rival and Big Cat advocate, Carole Baskin, and also for animal abuse. On seeing the post, fans wondered if Lambert was in any way involved in Joe's scandals.
Realizing the precarious situation her post put her in, Miranda's backstory encompassed all that she needed to say to debunk any stories that her previous post might have told. She added:
"Now I know it's "Joe Exotic" I've never been to his zoo…OBVIOUSLY, I'd never condone animals being treated badly."
Joe, following his court case, was sentenced to twenty-two years in prison on seventeen counts of animal abuse and two counts of murder for hire.
Joe was also accused of killing off older tigers to make room for more big cats at his Oklahoma animal park. Netflix released a docuseries based on Joe's life and park titled "Tiger King," which, in turn, shot him into fame.
The series quickly climbed charts to become Netflix's No. 1 streamed show. The documentary focused on the small, interconnected world of big cat enthusiasts and advocates like Baskin and collectors like Joe.
Several celebrities were known to visit Exotic's park to hang out with a few animal friends, including the tigers and chimps. The stars include retired basketball player, Shaquille O'Neal, and famous rapper, Post Malone.
Since Joe's arrest in 2019, Joe's former zoo was taken over by Jess and Lauren Lowe, and the animals are believed to be in better care.
Please fill in your e-mail so we can share with you our top stories!