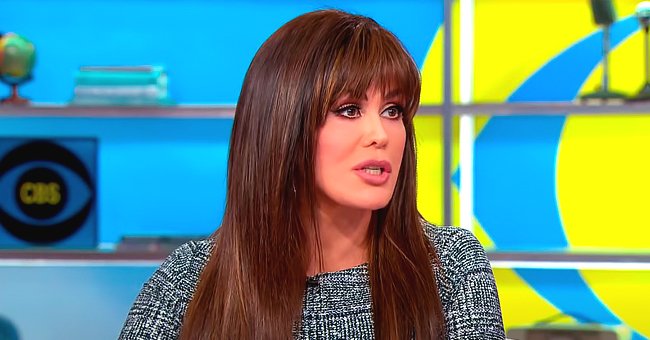 Youtube.com/CBS This Morning
Marie Osmond Says Fasting on Good Friday Changed Her

Marie Osmond has had a personal spiritual experience this Easter amid the coronavirus. In a lengthy post, she explained how this year's Good Friday was different than others.
Marie Osmond, 60, has just had a life-changing experience. As the coronavirus continues throughout the globe, it's forcing believers, including Osmond, to do things differently.
So when Good Friday came around last week, Osmond decided that she would fast — something her mother once advised her to do along with prayer. The post is found below.
Marie Osmond attends the the National Television Awards at 02 Arena on January 23, 2013. | Photo: Getty Images
Osmond joins Easter worldwide fasting
The singer spoke about a Facebook page called Worldwide Fast April 10 on which others were doing the same thing. The participants also shared stories of their difficulties during the pandemic.
Osmond said that "a real domino effect occurred." She explained that "as one story led into another, I realized how little our differences mattered." It was all about finding hope and reassurance.
She has a unique fasting experience
Then the singer excitedly wrote, "This fast changed me!" She raved about a sense of community and encouraged others to look to God and his power for blessings.
Osmond included a minute-long clip of the Easter story, narrated by Alexa Boyé. In the comment section, fans wished the star a Happy Easter and thanked her for the message.
Quality time during self-quarantine
Last month, Osmond spoke about quarantining and spending lots of alone time with her husband, Steve Craig. She also divulged the health issues that she and Craig have — diabetes and a weak immune system.
Osmond and Craig are in isolation while their children remain safe in Arizona and California. The mother of eight and co-host of "The Talk" was thankful for the sleep she could catch up on.
What was last year's celebration like
Last year was totally different for the songstress who celebrated Easter with her kids and grandkids. She posted heartwarming photos of the occasion to social media.
Other public figures have also changed their Easter celebratory plans this year. The Cambridge family, Michelle Obama, and Hilary Clinton shared simple pictures or throwback photos of Easters past.
How are other stars celebrating Easter
Meanwhile, stars like Justin Bieber, Amanda Seyfriend, and Selena Gomez posted photos of bunnies and dogs. Dolly Parton did an entire performance, however.
After a short speech about this year's unique situation, the country icon sang an Easter song for fans with her acoustic guitar while sitting in front of a cross. Happy Easter to all!
Please fill in your e-mail so we can share with you our top stories!