Goldie Hawn Says She's More of a Dancer and Opens up about Her Approach to Life
Oscar-winner, Goldie Hawn, sees herself as more of a dancer than anything else despite being one of the biggest film stars of her time.
When you speak about the movie industry in the '70s and '80s, Goldie is sure to come up, so when she says she is more of a dancer, it gets quite puzzling. She revealed all the details of her latest dancing confession in an interview with The Guardian.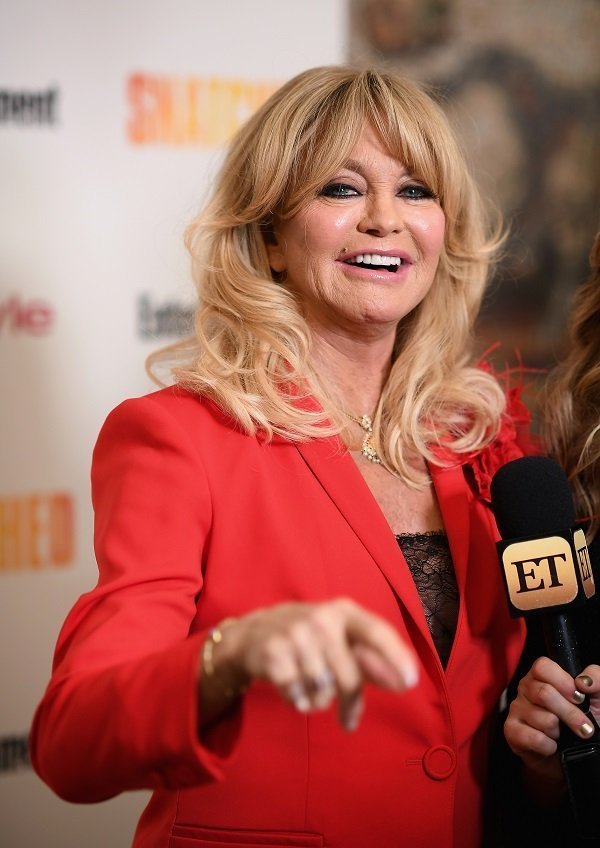 Surprisingly the 74-year-old was a dancer, and she still dances today. Her mum was a dance school teacher who motivated Goldie to be a ballerina. She also danced to other styles such as can-can.
Goldie Hawn sees dancing beyond what most people see it as. To her, it is not just the movement of the body; it transcends to other parts of life. According to Hawn:
"It is how we move. It's how we face today, how we walk into a room, how we pull ourselves up, and feel that what we have inside of us is valuable and important."
Another exciting part of her life is her extensive involvement in meditation. When she was younger, meditation was a significant thing. Even the Beatles were meditating at the time, and Goldie had her initiation at a Transcendental meditation center.
The star actress says it was a life-changing moment for her. It helped her to achieve stability in her mind, and she has not stopped doing it ever since. She said:
"It stabilized my mind and gave me a piece of my interior that was all mine. No one could touch it. It was my internal universe."
It has been decades since Goldie was in her prime as an actress, but it looks like the 74-year-old Grandma has still got it.
Hawn is set to act in a new comedy called "Family Jewels." She will be working alongside her co-stars from the "First Wives Club" Bette Midler and Diane Keaton.
The new development was recently confirmed by Entertainment Weekly. The trio have fantastic chemistry on screen, so their fans are surely in for a treat.
Production is predicted to begin later this year, and the comedy will follow the three women as they are made to spend the holidays with their kids and grandchildren.
Goldie has a granddaughter in real life, and the little one recently celebrated her first birthday. Her Grandma wished her happy birthday with a heartwarming Instagram post. Rani's mum is Kate Hudson, who is Hawn's daughter. Kate has two other children.