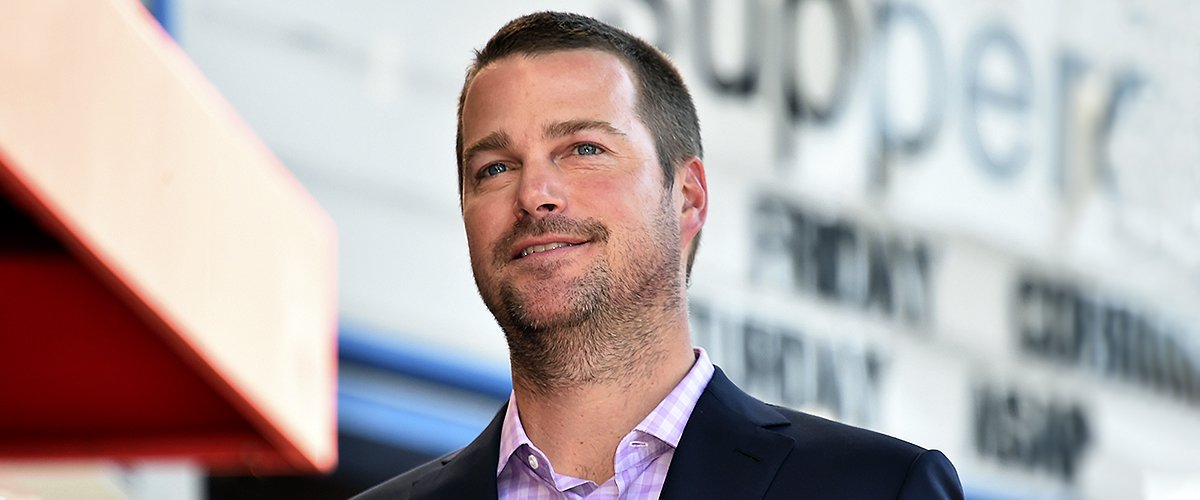 GettyImages
Chris O'Donnell from NCIS: LA Once Recalled Fainting during the Birth of His First Daughter

Former teen heartthrob and actor Chris O'Donnell has matured over the years into a loving father and husband. The "NCIS: Los Angeles" star once opened up in an interview about his experience during the delivery of his first daughter.
Chris O'Donnell, who landed his breakout role alongside Al Pacino in 1992's "Scent of a Woman," for which he was nominated for a Golden Globe, immediately warmed his way into the hearts of many female fans with his boyish charm, sparkling blue eyes, and alluring confidence.
During the years that have followed, the 49-year-old actor has evolved into the ultimate family man with five kids with his wife of over two decades, Caroline Fentress, while also enjoying a successful acting career.
For a marriage that will stand the test of time, the 49-year-old Hollywood star believes it is essential to "marry the right person."
In 2018, the talented actor was a guest on the "Live with Kelly and Ryan" show, where he was candid with the hosts about his experience in the delivery room for the birth of first daughter Lilly Ann. O'Donnell explained that he was in New Zealand for a job with his pregnant wife when she went into labor and had to be rushed to the hospital.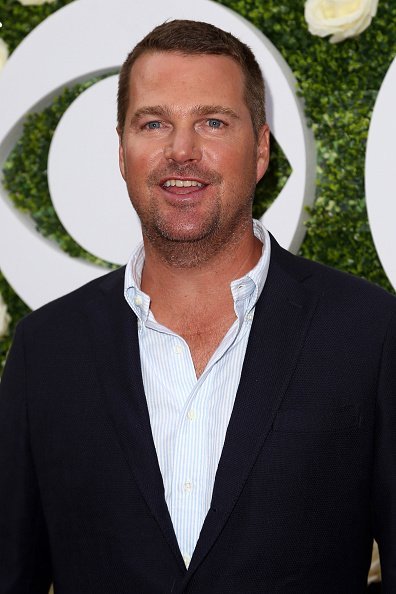 Chris O'Donnell at CBS Studios - Radford on August 1, 2017 in Studio City, California | Photo: Getty Images
He revealed that the doctor was running late, and a midwife had to take over the delivery because the baby was ready.
The Hollywood star explained he had been very nervous about the delivery and intended to sit back till the end of the process, but in a sudden twist of events, he was playing a starring role in the birth of his first child with a "lap over his shoulder." He didn't make it to the end of the process. In his words:
"I completely fainted. I hit the deck down. Out for the count."
O'Donnell said after the successful delivery of his daughter, doctors had to leave his wife to try and revive him.
CHRIS O'DONNELL'S CHILDREN AND FATHERHOOD
Chris O'Donnell got married to his wife Caroline when he was at the peak of his career at the age of 26. Together the couple shares five children, Lily, 20, Christopher Jr., 19, Charlie, 16, Finley, 13, and Maeve, 12.
Having five children with such a close age gap must have been hectic, but the lovebirds have found a way to work things out and build a genuinely close-knit family.
The father-of-five, who was offered the lead in 1997's "Men in Black" but turned it down to focus on his family, has been very involved in raising his five children. Despite the demands of his job, the doting father still manages to attend every single one of his kids' weekend sporting activities.
O'Donnell claims that sharing similar family values with his wife has made it easier for them to raise their kids. He also attributes some of his unique parenting skills and ability to cope with the demands of fatherhood to his background. The "Scent of A Woman" actor is from a large family, being the last of seven children.
The actor who shares a close bond with his mom admits that seeing how she was able to manage the home perfectly while his dad was working, was a significant influence on his life and relationship with his kids.
While raising kids anywhere has its challenges, the increased focus on wealth and distractions of Hollywood makes it harder for parents living in Los Angeles, but the talented actor claims that everything begins from home.
CHRIS O'DONNELL'S MARRIAGE
Chris O'Donnell's wife Caroline Fentress is an elementary school teacher, and the pair met in college when the actor was her brother's roommate. They later married in 1997, and together they share five children.
O'Donnell and Fentress have enjoyed over 20 years of marriage and welcomed their fifth child, a baby girl named Maeve Frances O'Donnell, on December 10, 2007, in Los Angeles.
Recalling his first kiss with his wife back in the early 90s when they just met, O'Donnell said:
"The first time I kissed her, I was like, Wow. But she was the sister of a good friend, so my next thought was, 'Oh, God—Andrew's going to be really pissed off!'"
Despite being afraid of his friend's reaction, the TV series actor couldn't stop thinking about Fentress. Eventually, he asked his friend to call his little sister to come and hang out with them, and the rest is history.
The couple has been waxing stronger ever since despite their busy work schedules and "crazy" home front with five children. The "NCIS: Los Angeles" actor attributes the success of their home to his wife being a "great mom."
For a marriage that will stand the test of time, the 49-year-old Hollywood star believes it is essential to "marry the right person." When speaking about what has held his marriage together for so many years, the actor said:
"Somebody told us before we got married, 'Don't go to bed angry with each other,' it's a little thing but it means a lot. If something is bothering you, talk it out."
LIFE ON "NCIS: LOS ANGELES"
Chris O'Donnell currently plays the role of Special Agent G. Callen on the CBS crime television drama series "NCIS: Los Angeles," which is a spin-off of "NCIS."
The series premiered on CBS on September 22, 2009, and stars O'Donnell and LL Cool J. The CBS hit series is currently in the eleventh season, and the iconic actor has been the main feature in each of these seasons.
Since his debut in the series in 2009, the actor has developed a good relationship with co-star LL Cool J, and in a 2016 interview with New York Live, the actor reflected on his time on the series, what it feels like to work with the music legend and their off-screen friendship.
After a decade of being a part of the hit series, O'Donnell believes the cast and crew have become more of a family. In his words:
"It's a second family. We've had marriages and divorces. We've had babies born, and we've lost cast and crew members."
Please fill in your e-mail so we can share with you our top stories!