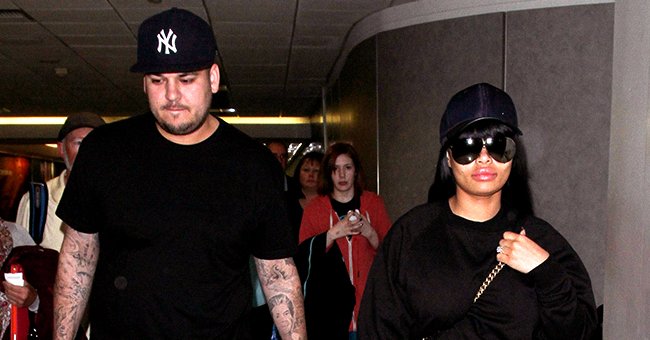 Getty Images
Rob Kardashian Reportedly Claims Ex Wife Blac Chyna Pointed Gun at His Head

Rob Kardashian recently opened up about his abusive relationship with his ex, Blac Chyna, who he claimed held him hostage at gunpoint. Their bitter court battles are not ending soon.
In a recent court document obtained by PEOPLE, the last Kardashian sibling, Rob Kardashian, alleged that his ex-fiance, Blac Chyna, repeatedly pointed a gun at him on December 14, 2016.
This also doubles as the night Rob previously claimed that Chyna attempted to choke him to death with a phone cord in his sister, Kylie Jenner's house.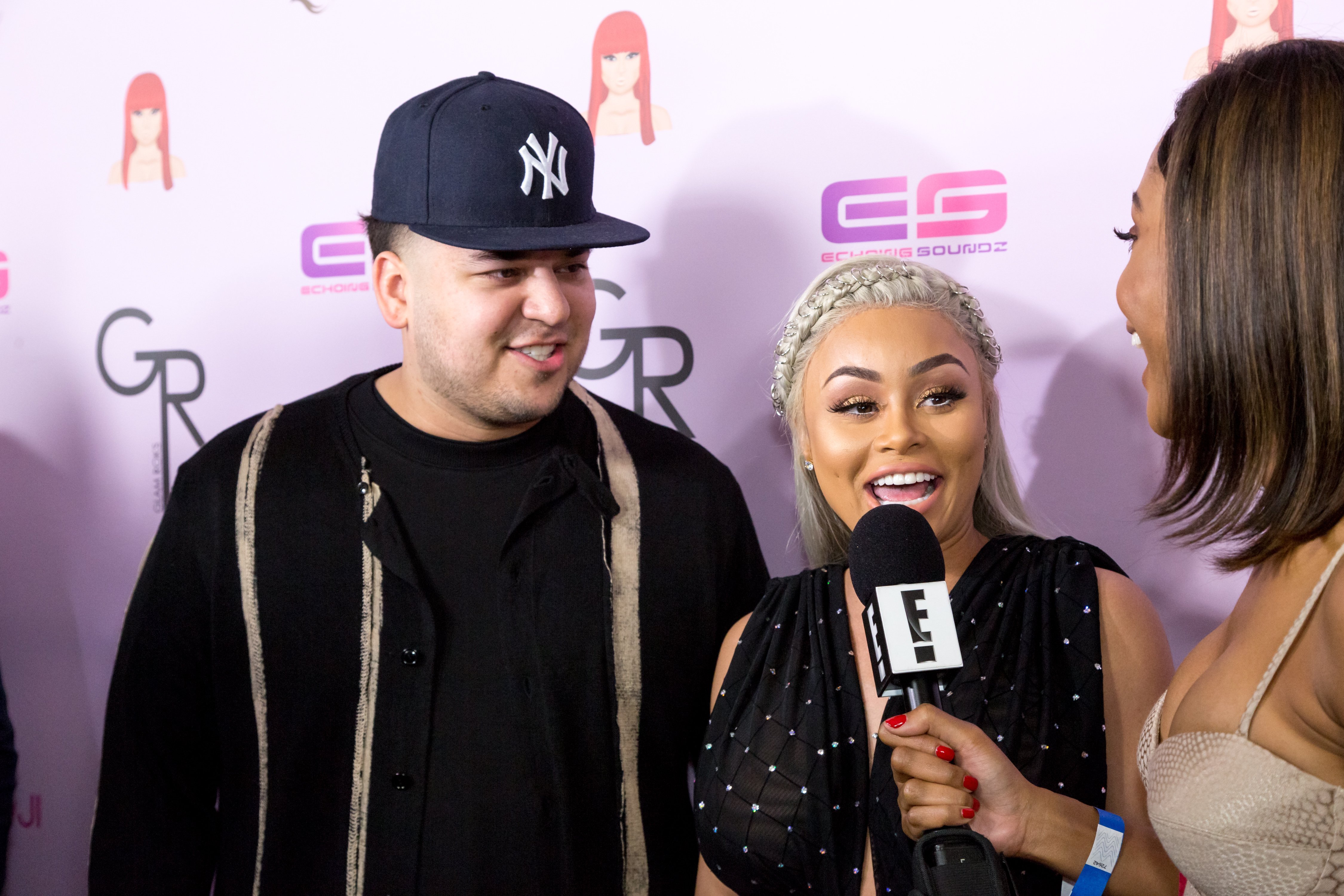 (Happier Times): Rob Kardashian & Blac Chyna at her Blac Chyna Birthday Celebration And Unveiling Of Her "Chymoji" Emoji Collection on May 10, 2016 in California | Photo: Getty Images
In his declaration, the 33-year-old explained that the model held him hostage at gunpoint while they were on facetime with some friends.
Rob further declared that he had been certain Chyna was trying to harm him severely, and he had been scared for his life. He said:
"I believed that she could kill me, intentionally or because she [was] in such a drunken/high state that she could slip up and shoot me accidentally."
In the lawsuit, Kardashian also accused Blac of physically assaulting him with "a six-foot metal pole" while under the influence of champagne and cocaine.
He revealed that although his ex-fiance did not drink or use drugs while she was pregnant with their child, she started as soon as she stopped breastfeeding the toddler in the second week of December 2016.
Apart from the assault charges, Rob and Chyna have also been in a prolonged child custody battle over their daughter Dream.
Kardashian also asserted that he had been forced to call over his mother's boyfriend, Corey Gamble, who arrived at the house and tried to separate him from Chyna.
In a statement given by Gamble, he backed up Rob's claim of physical violence by the model. He said:
"When I arrived at the house around 7 a.m., shortly after daybreak, I found Chyna in a very agitated state and attacking Rob with her fists."
In response to these claims, Blac Chyna's lawyer with a metal pole nor iPhone cord that night while claiming that the couple enjoyed an intimate time on the said day.
He concluded by stating that there had been no violent attacks since Rob admitted under oath that he sustained no injuries, and there was no evidence to back him up.
Apart from the assault charges, Rob and Chyna have also been in a prolonged child custody battle over their daughter Dream.
The former couple separated in February 2017, following a whirlwind romance and failed engagement that resulted in both of them filing different lawsuits.
Please fill in your e-mail so we can share with you our top stories!