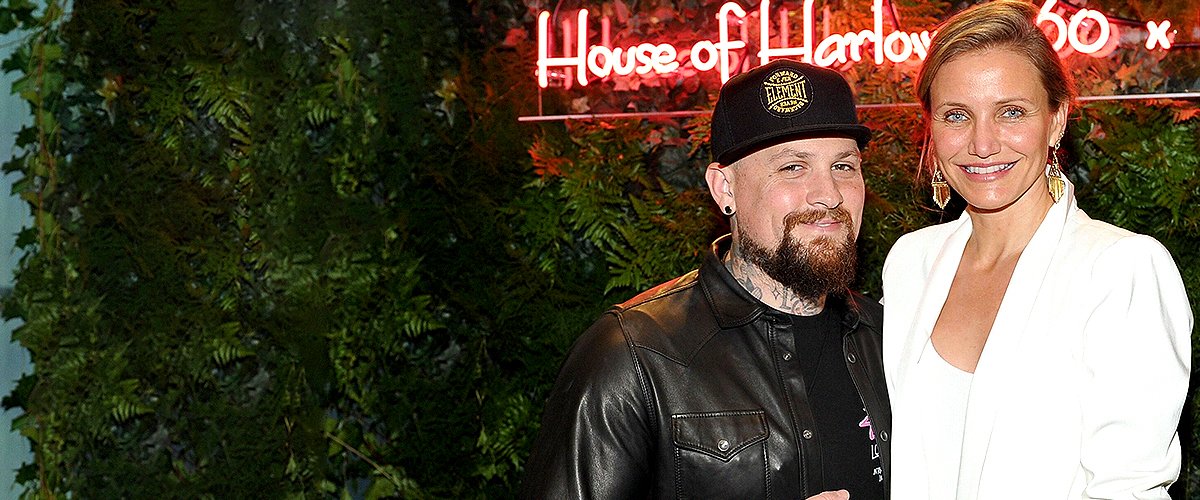 Getty Images
Cameron Diaz and Benji Madden Share Close Bond despite Their Differences — inside the Couple's Marriage

Romantic comedy's favorite movie star ever, Cameron Diaz found love at last, in the arms of a man she describes as "weird."
Cameron Diaz's zany humor and comedic timing made her a star, and it seems to have also finally guided her to find happiness.
After dating some of Hollywood's most coveted heartthrobs for decades, Diaz, 47, married the love of her life, a man she laughingly describes as "weird" -- just like her.
Diaz attributes the failure of her long search for the right man to not knowing herself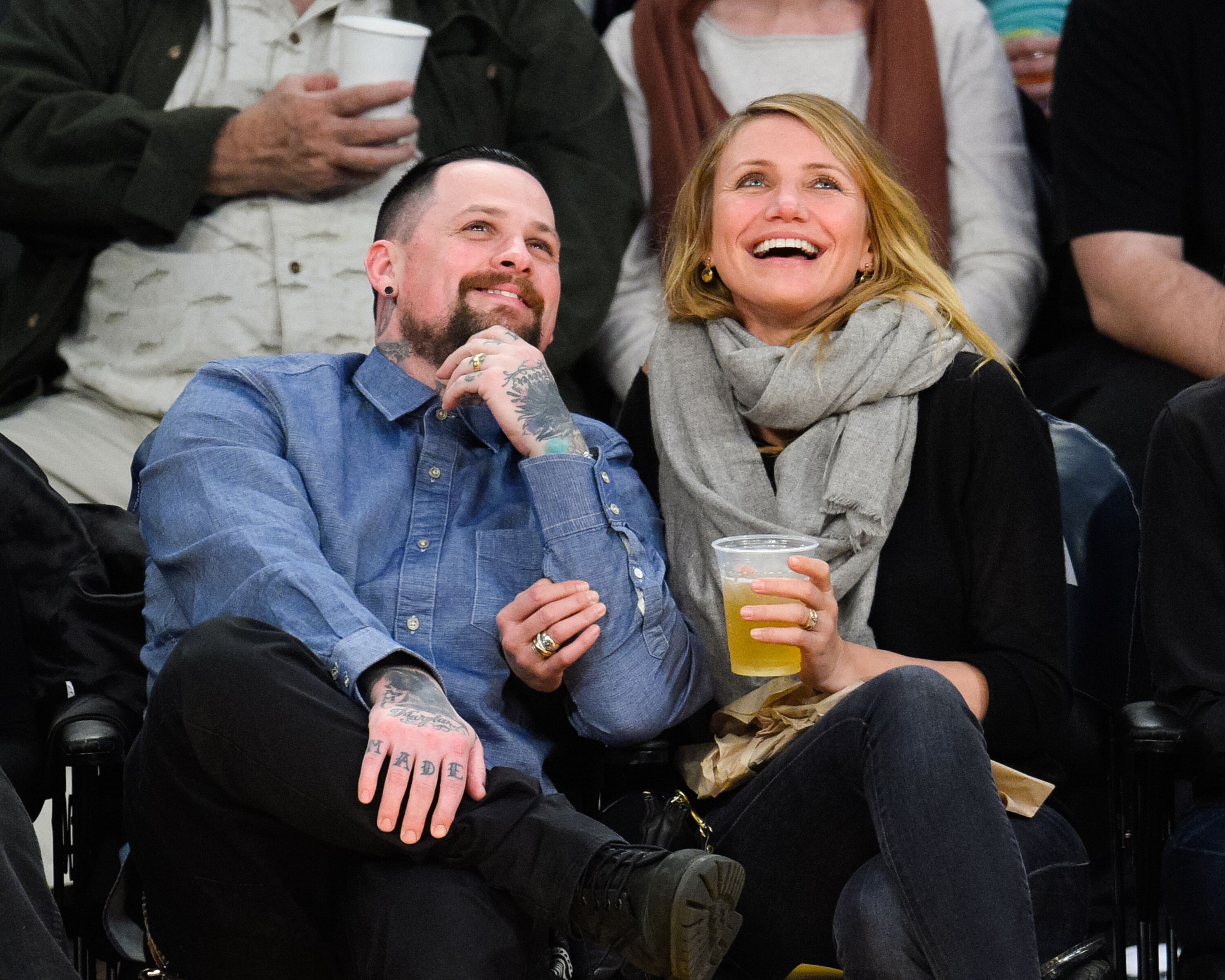 Benji Madden and Cameron Diaz at a basketball game between the Washington Wizards and the Los Angeles Lakers in 2015 | Source: Getty Images
ALL ABOUT CAMERON DIAZ
Diaz, then a model, got her break at 19 when she landed the role of Tina Carlyle in the Jim Carrey movie, "The Mask." It was unheard of to cast a rookie as leading lady, but the producers took the chance and it paid off.
The film was a massive hit, and Diaz became the new, hot sex symbol, and Hollywood's new favorite comedic actress. Over the next 20 years, she starred in multiple hit movies and became one of the highest-paid actresses in the business.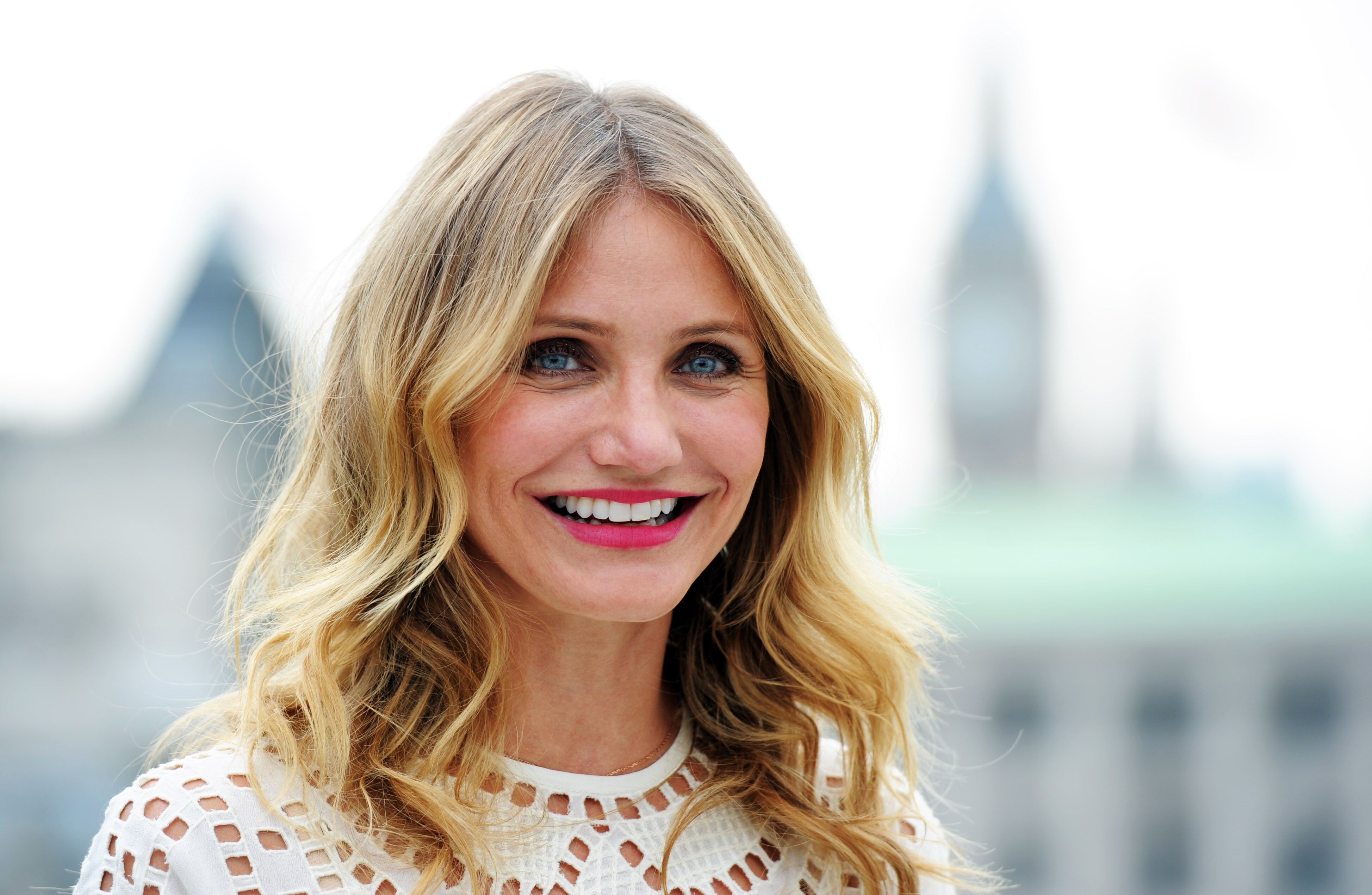 Cameron Diaz at a photo shoot for "Sex Tape" in London in 2014 | Source: Getty Images
NO LUCK AT LOVE
But while the juicy roles and accolades kept piling up, so did the failed romances - off-screen, of course. Ironically, on-screen, Diaz always got her man. Diaz dated a bevy of men, some famous for their looks, others for their talent or their brains, but Mr. Right eluded her.
Diaz dated video producer Carlos De La Torre, and actors Vincent D'Onofrio, Jude Law, Matt Dillon, Keanu Reeves, Paul Sculfor, and Kelly Slater. She tried to find happiness with pop singer Justin Timberlake, baseball player Alex Rodriguez, and technology tycoon Elon Musk, but somehow, the romance always evaporated.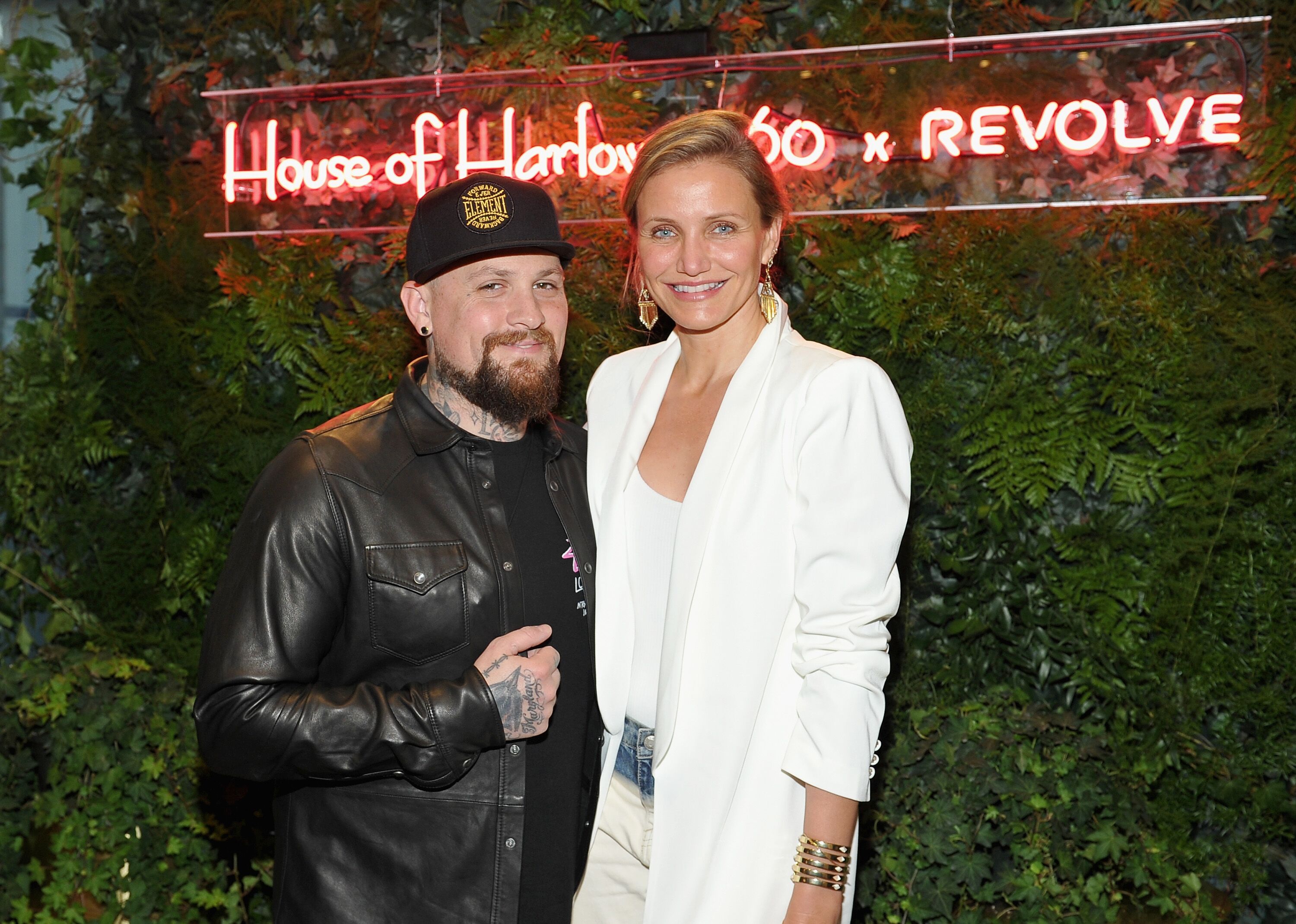 Guitarist Benji Madden and actress Cameron Diaz attend House of Harlow 1960 x REVOLVE on June 2, 2016 in Los Angeles | Source: Getty Images
FINDING MR. RIGHT
As it so often happens, the right man was right under her nose. Diaz threw a dinner party and invited friend Nicole Richie and her rock star husband Joel Madden, lead singer of the punk rock band, Good Charlotte. At the last minute, Nicole called and asked if she could bring along her brother-in-law, and Diaz agreed.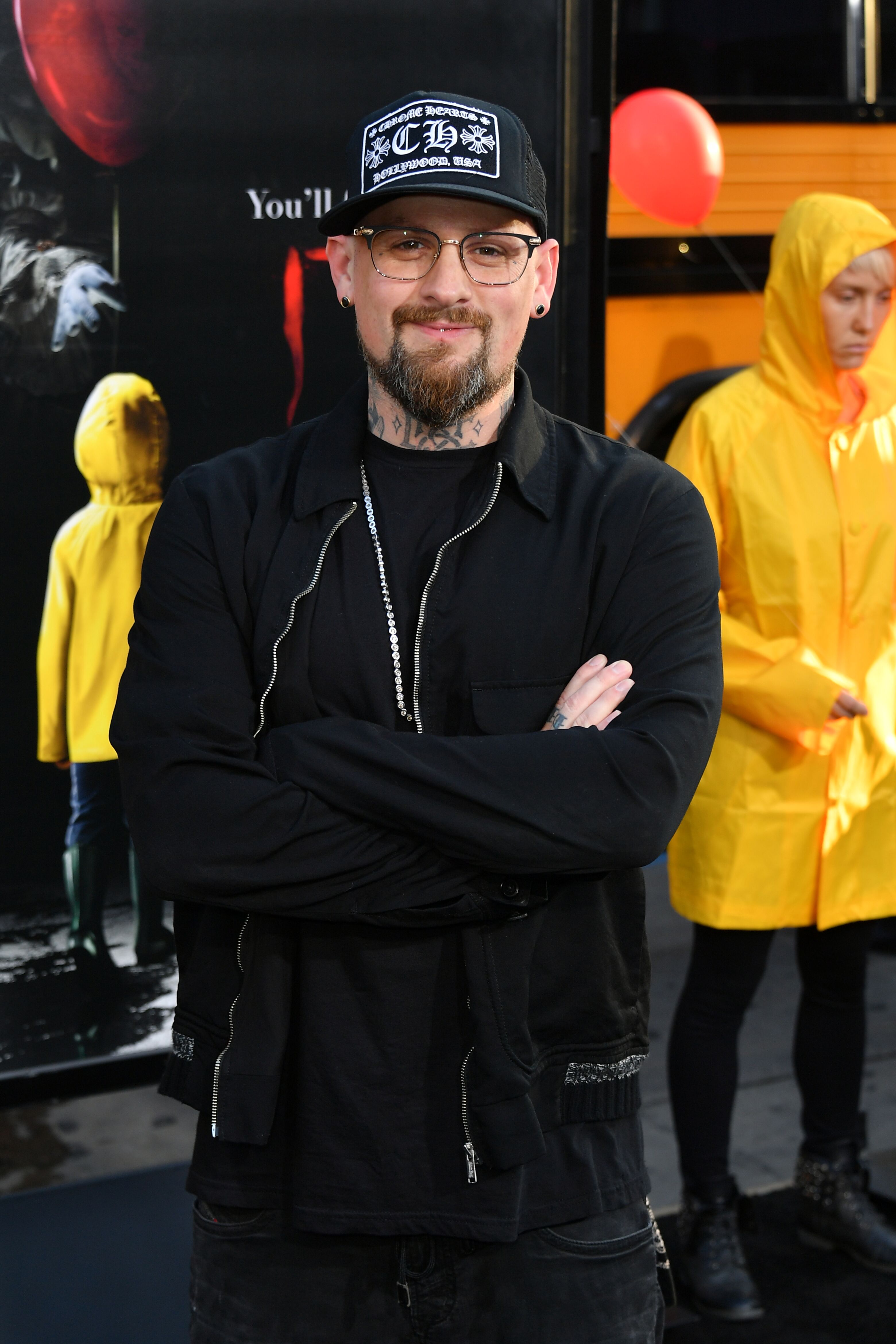 Benji Madden attends the premiere of "It" at the TCL Chinese Theatre in 2017 | Source: Getty Images
And that is how she met Benji Madden, who also happens to be Joel's identical twin and the lead guitarist of Good Charlotte. Diaz revealed her first reaction on meeting Benji:
"The first thing I said when I first met my [would be] husband was, 'He's hot, how come I didn't know this before?'"
Diaz and Benji started dating in May 2014, and 8 months later they were married in an intimate, almost secretive ceremony at her home in Los Angeles, with just 100 guests and Nicole Richie and Drew Barrymore as bridesmaids. Diaz revealed:
"We got married in our living room in front of our friends, had a little party in our backyard on the tennis court,"
BEING WEIRD TOGETHER
Diaz spoke about what binds her to Benji, and the qualities she found in him that were lacking in some of the most coveted men in the world. She confided:
"We are so different from one another, but we share the same values—we're totally two peas in a pod. We are both just weird enough for each other."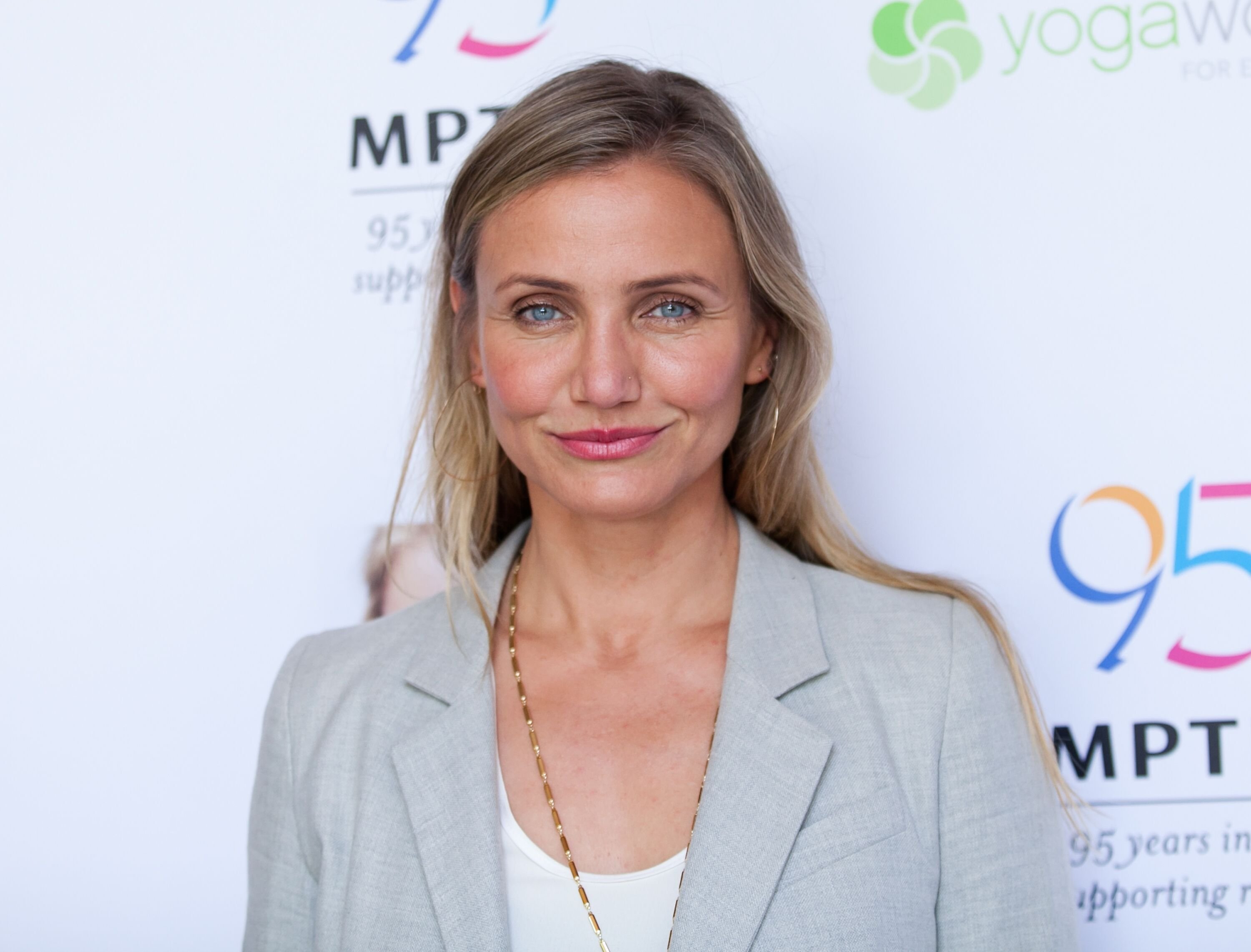 Cameron Diaz attends the MPTF Celebration for health and fitness in 2016 | Source: Getty Images
Diaz attributes the failure of her long search for the right man to not knowing herself. The search for love, she advises, should start with a search for a woman's own true self, and understanding her own needs and expectations. She said:
"Here's the thing: You make the same mistake over and over again until you learn your lesson. We girls sometimes do the thing where we pick the same person over and over again. (...) And that's on us."
WHAT MAKES A HUSBAND
Diaz revealed that her relationship with Benji is unlike any other she'd ever had in her life. In Benji she has a friend, a lover, a companion, and a life partner. She confided:
"I never experienced that before. I'd never been loved in that way. I look at him every day and he inspires me—he works so hard. I feel so lucky."
BECOMING A MOTHER
On December 30, 2019, almost five years to the day after she married her husband, Diaz, 47, welcomed her first child, daughter Raddix Chloe Wildflower Madden at the Cedar's Sinai Medical Center in Los Angeles. Rom-com's dizzy sweetheart was finally a mother, as well as a wife.
Diaz, who retired from acting in 2017, is now a fulfilled wife and mother, a woman who found herself and in the process, found love.
Please fill in your e-mail so we can share with you our top stories!