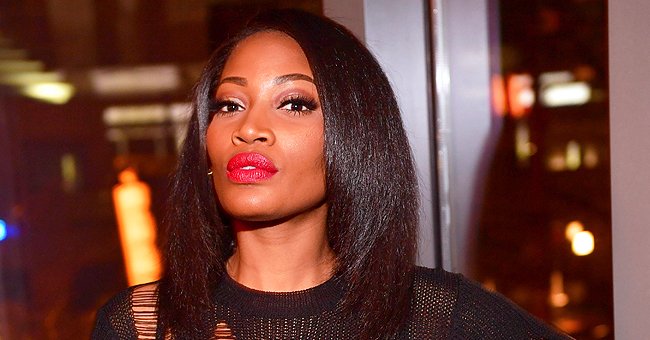 Getty Images
Erica Dixon of 'Love & Hip Hop' Shares First Easter Photo of Twin Daughters Eryss & Embrii

Erica Dixon thrilled her fans with images of her twins, Eryss and Embrii's first Easter celebration. The post showed the toddlers twinning in cute outfits, leaving fans to dot on the princesses.
"Love & Hip Hop" star Erica Dixon gave birth to her beautiful twin girls' last year, while keeping the identity of their father private.
On social media, however, Erica delights in updating her fans with series of posts showing how much she enjoys being the mother of her twins.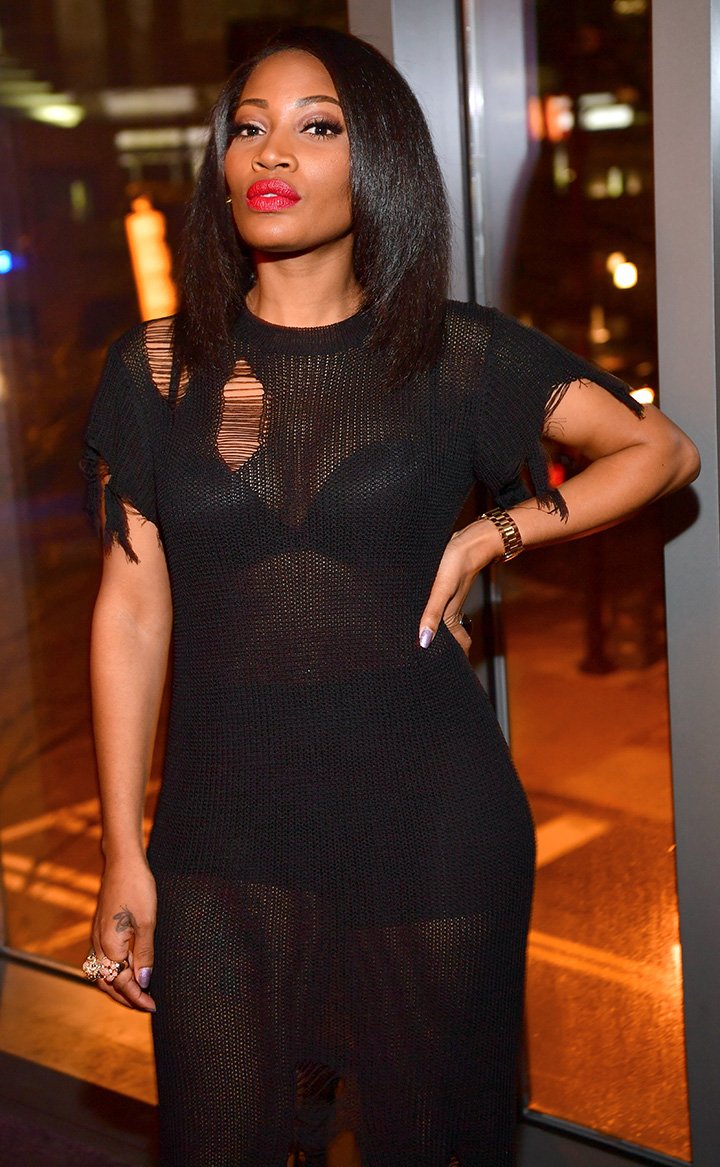 Erica Dixon attends a Party at the Gold Room on January 19, 2017 in Atlanta, Georgia. I Photo: Getty Images.
Although she is not a first-time mother — she shares a teenage daughter, Emani, with her former lover, Lil Scrappy — the mother of three has taken motherhood with all levels of seriousness.
The Instagram post featured Eryss and Embrii in matching coloured outfits from top to bottom. The sisters, who had their hair similarly styled, shared peculiar camera smiles as they laid on a fur background.
Erica captioned the photo with very few words that specified the reason for the shoot. She said, "Our first Easter!! #happyresurrerction #twinzonli #twingirls #twinlyfe #twinz."
Fans chimed in with emotional comments, all applauding the cute looking sisters. When it comes to her kids, Erica isn't one to shy away from parental responsibility. She ensures to strike a balance between the attention and love that she dishes out to all her kids.
Lil Scrappy went on to describe his ex-lover as a "basic baby mama."
Even if it means standing up to the father of her teenager, which she did in time past, Erica doesn't mind explaining to fans of the "Love & Hip Hop" show how much "texting" she does with Lil Scrappy and how hard it can seem to co-parent with the rapper.
During an episode updated on "VH1 Love & Hip Hop" YouTube channel, both parents lashed at each other, in the presence of their daughter, Emani, Lil Scrappy's wife, Bambi and a few other friends.
Erica then charged at Emani's dad for lack of financial support; the rapper tried to assert himself by showing proofs of payment on his phone, implying that it was just a one-time error.
Apart from shading the actress for being irresponsible with her messages, Lil Scrappy went on to describe his ex-lover as a "basic baby mama."
Basic or not, she has continued to dot on her young ones and seems to express outstanding joy as being a mother for a second time.
When she's not praising her babies online, then she's defending her decisions regardless of the criticism she receives.
After proudly sharing news of her girls' health and development without being introduced to vaccinations, Erica backed it up with numerous tweets assuring online trolls that her babies can be cured of any sickness.
While Erica is focusing on her kids and trying to shield them from the limelight, she's also letting people in on the intricacies of being a mother to two gorgeous and healthy-looking babies!
Please fill in your e-mail so we can share with you our top stories!