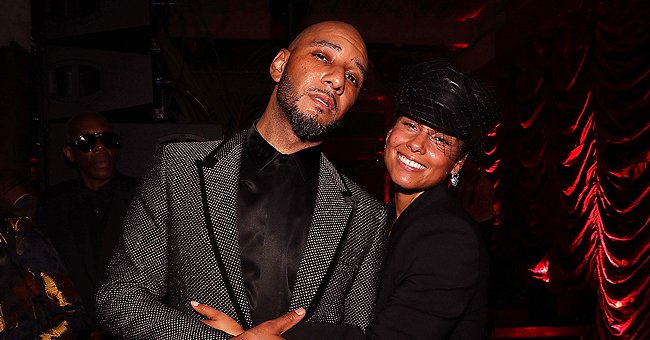 Getty Images
Swizz Beatz Gives Wife Alicia Keys Manicure on 33rd Day of Quarantine
Amid the coronavirus pandemic, Swizz Beatz and his wife are enjoying some quality time as the music producer showed off how he manicured Alicia Keys' hands on the 33rd day of quarantine.
Self-isolation for the couple means spending time reconnecting on a whole different level. With Alicia being unable to visit a beauty parlor to get her nails done, Swizz decided to step in by grooming his woman's nails.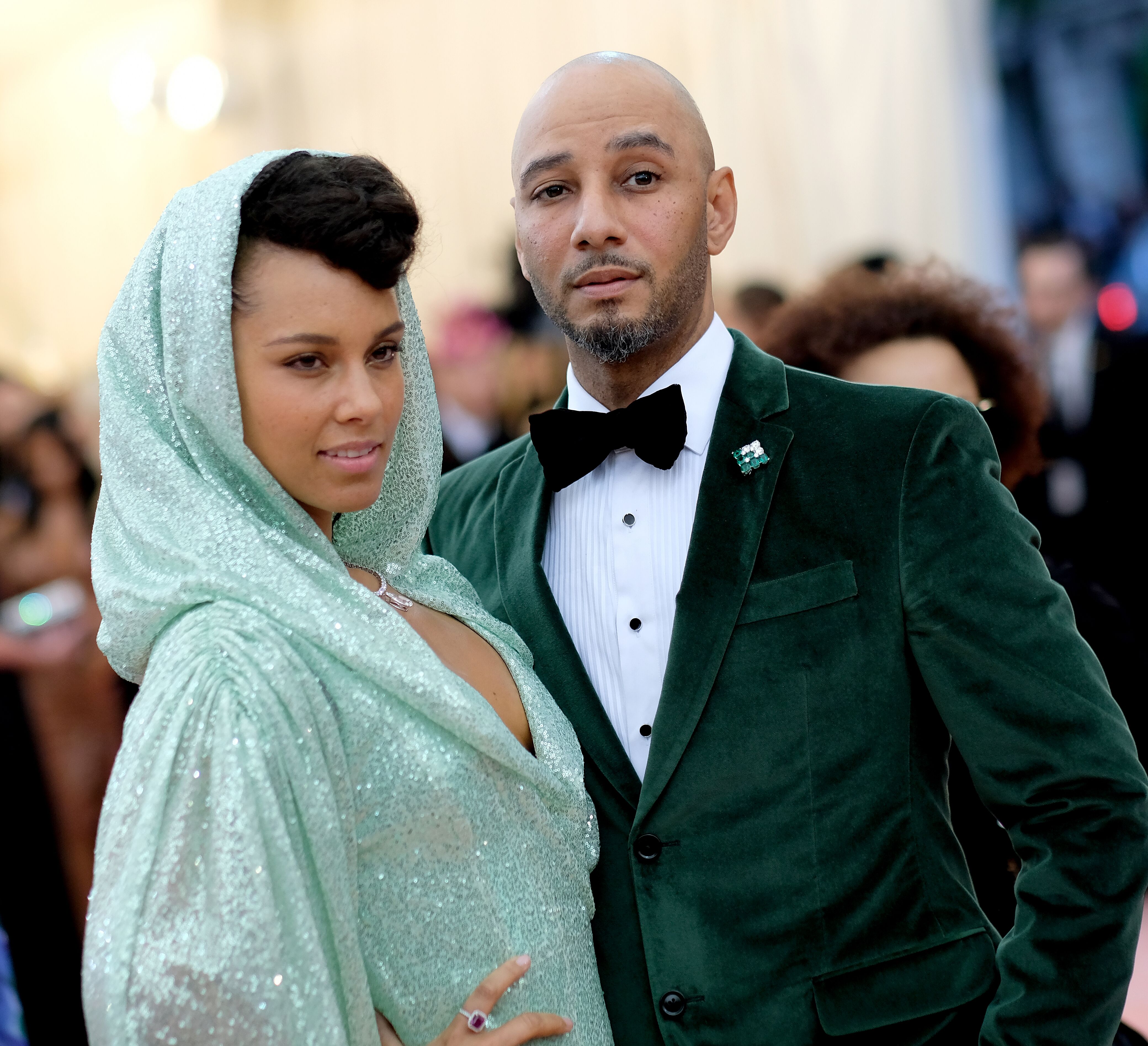 Alicia Keys and Swizz Beatz at the 2019 Met Gala at the Metropolitan Museum of Art in 2019. | Photo: Getty Images
In a recent upload shared on Swizz's Instagram, the pair could be seen chatting away. The music executive tried to seek constant advice from the singer on how best to shape the foiled nails.
He later revealed to his fans that this quarantine period would surely help many people acquire new skills. He wrote:
"Quarantine Day 33, I think everyone will come out of this more handy and crafty 100% #Deans FYI I was joking."
Concerning doing something new, his wife, award-winning singer, Alicia Keys, has put up a new jam fit for the COVID-19 period. The Grammy host revamped one of Flo Rida's songs titled "My House."
She focused on sensitizing her audience on the importance of social distancing, regular handwashing, among other necessities recommended to keep the coronavirus from spreading.
The mother of two went as far as asking her stepkids to call her "Umi," which means mother in Arabic.
Both Alicia and Swizz share a unique relationship that has lasted for more than a decade, although the pair has been married for about ten years.
One recipe for their continued love and intense affection is their commitment and shared values. The "Girl On Fire" singer revealed to a news outlet that she has:
"Never met a person where I could fully be myself. Swizz and I live in each other's shadow. There's really something powerful about that."
The couple has found a way to work hand in hand for the success of a blended family. Alicia shares two kids, Egypt and Genesis, with her husband, but shows similar parental compassion to Swizz's other kids, Nicole, Kasseem Jr., and Nasir.
The mother of two went as far as asking her stepkids to call her "Umi," which means mother in Arabic. In her publication titled "More Myself: A Journey," the author detailed that the initial "stepmom" name-calling was affecting her kids who began calling her "stepmom" instead of "mommy."
While Alicia has successfully blended the kids in unison, she's maintained a healthy relationship with two of her husband's former lovers, who happen to be parents of her step kids.
Please fill in your e-mail so we can share with you our top stories!