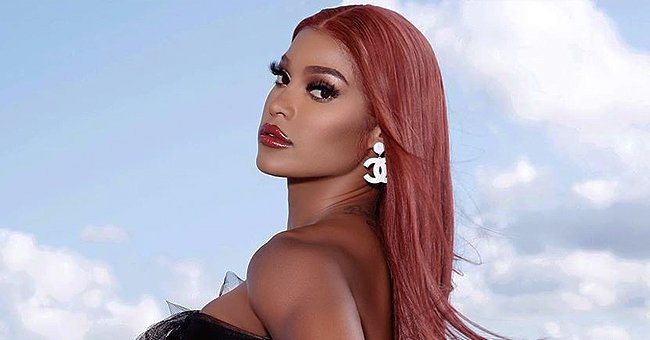 Instagram/joseline
Joseline Hernandez of 'Love & Hip Hop' Slammed for Messily Styling Daughter Bonnie Bella's Hair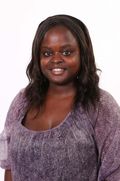 Joseline Hernandez from "Love & Hip Hop: Atlanta" is mom-shamed by fans after she shared a video of herself styling her daughter's hair.
Many celebrities have been struggling with their beauty regimes since not having access to hairstylists and make-up artists amid the COVID-19 outbreak.
However, "Love & Hip Hop: Atlanta," Joseline Hernandez decided to take the matter into her own hands and do her daughter Bonnie Bella's hair herself.
The proud mom turned what would normally be a challenge with hair pulling and tears from most toddlers into a bonding experience, where she played music while Bonnie Bella was treated to cupcakes.
Fans commented on how beautiful her daughter is. One fan said, "this made me smile omg." Another fan praised her for her parenting skills, saying, "I'm so proud of you! I have always been a fan. You have grown so much!"
In the video, Joseline was shown holding the top section of Bonnie Bella's hair while spraying the rest of her thick curls as she danced to music playing on the background while the toddler sang along to the song.
Not all comments about the sweet mother-daughter moment were positive. One fan implied that Joseline didn't know what she was doing with Bonnie Bella's hair and gave her some tips.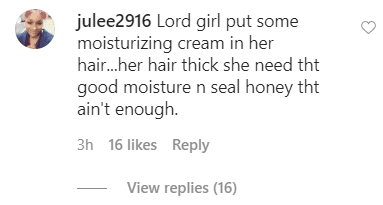 A fan commented on a video of Joseline Hernandez styling her daughter, Bonnie Bella Jordan's hair | Source: Instagram.com/joseline
"Lawd have mercy, …but at least you are trying…next time add a brush and comb for parting correctly,"
said
another fan. The comment wasn't too malicious and ended with a heart eyes emoji and a kissing lips emoji.
Joseline's ex-fiancé, Stevie J tends to leave Bonnie's hair routine in the hands of professionals. He often shares pictures of Bonnie after she's had he hair done by celebrity hairstylist, Amber Renick.
Some fans mocked her, saying she looked like she was trying too hard in her attempt at getting the right style. Sharing their surprise over the video, one person asked:
"Friend, what [are] you doing to her hair?"
The mom-shamers mocking Joseline for the way she was styling her daughter's hair comes months after she broke down during a taping of "Marriage Boot Camp: Hip Hop Edition" over her custody battle with Stevie.
Things have turned around for the reality star, she had regained custody of her daughter, and she is preparing a wedding special with her fiancé, DJ Ballistic.
Please fill in your e-mail so we can share with you our top stories!