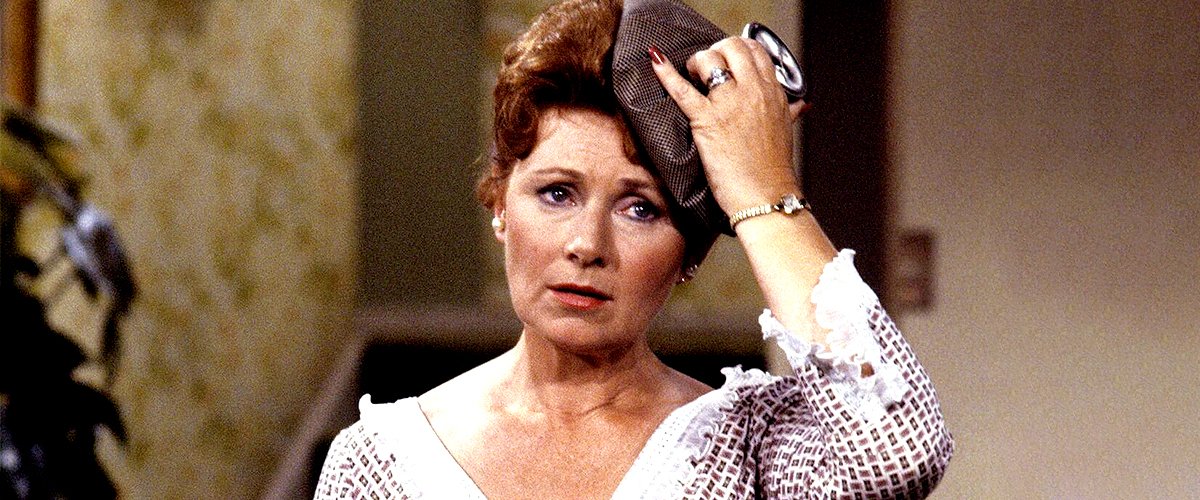 GettyImages
Marion Ross from 'Happy Days' Was Going through Terrible Life Phase before Getting Cast on the Show
Throughout eleven seasons, Marion Ross embodied America's favorite TV mom, Marion Cunningham, on "Happy Days." But in reality, she had been struggling to provide for her children after a complicated divorce.
Marion Ross' career spans over six decades, and she's better known as the quintessential matriarch of the American family thanks to her role as "Mrs. C" or Marion Cunningham on the '70s and '80s hit show "Happy Days."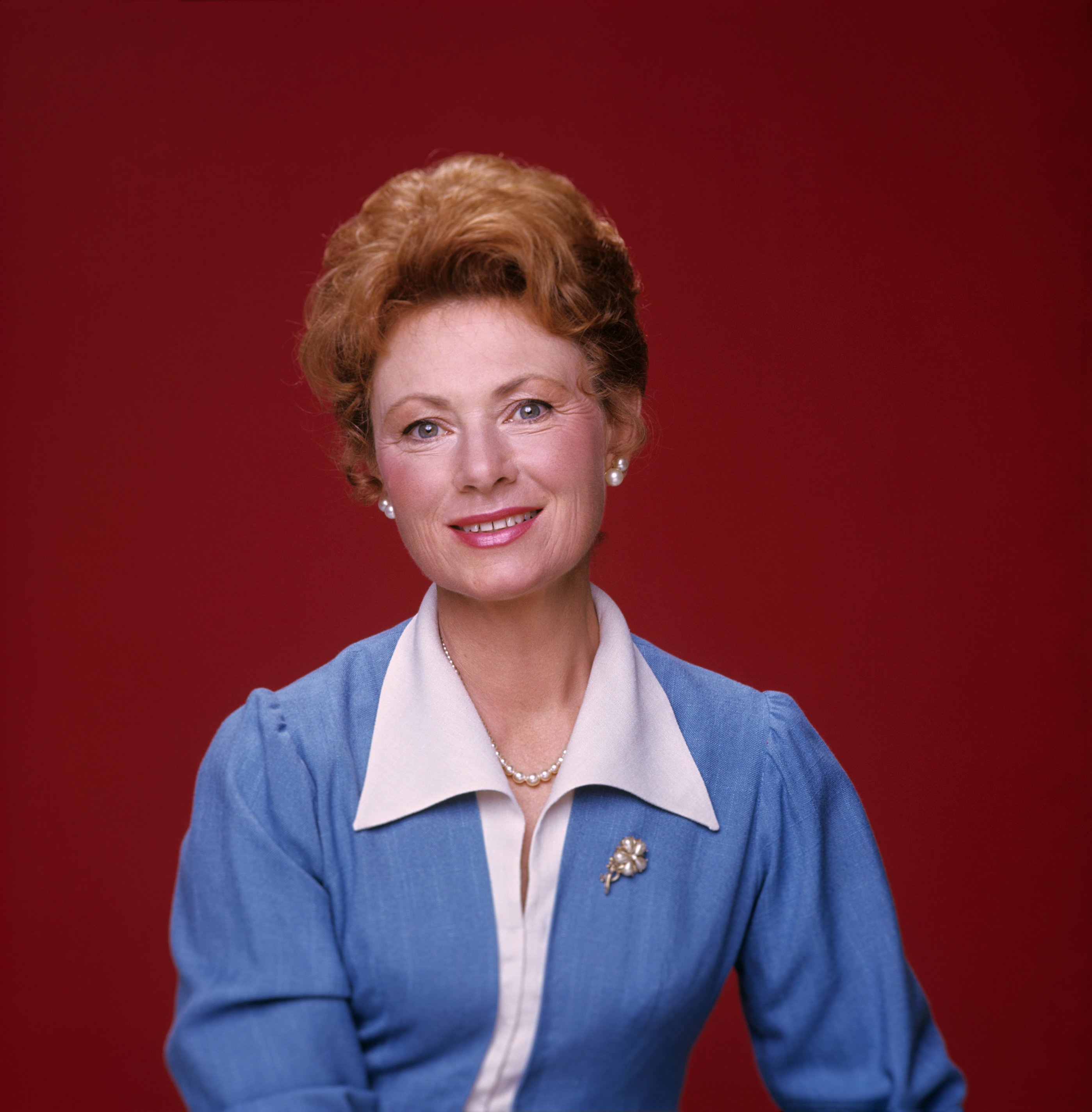 Marion Ross as Marion Cunningham on "Happy Days," July 10, 1975 | Photo: GettyImages
Although the show star was undoubtedly Henry Winkler as Fonzie, Marion left her mark on television too.
She claims the show turned her into a household name and changed her life for the better after she went through a "terrible life phase."
MARION ROSS' BEGINNINGS
Marion Ross always knew she wanted to be an actress, and she was so confident in her talent that at age 13, she starting spelling her name as Marion instead of Marian because it would look better on a marquee.
During college, there was one time she was hiking with a man who asked her if acting wasn't a challenging profession to break into, and she replied:
"Yes. Very hard. And I just don't know what is ever going to happen to the poor others who are trying to make it."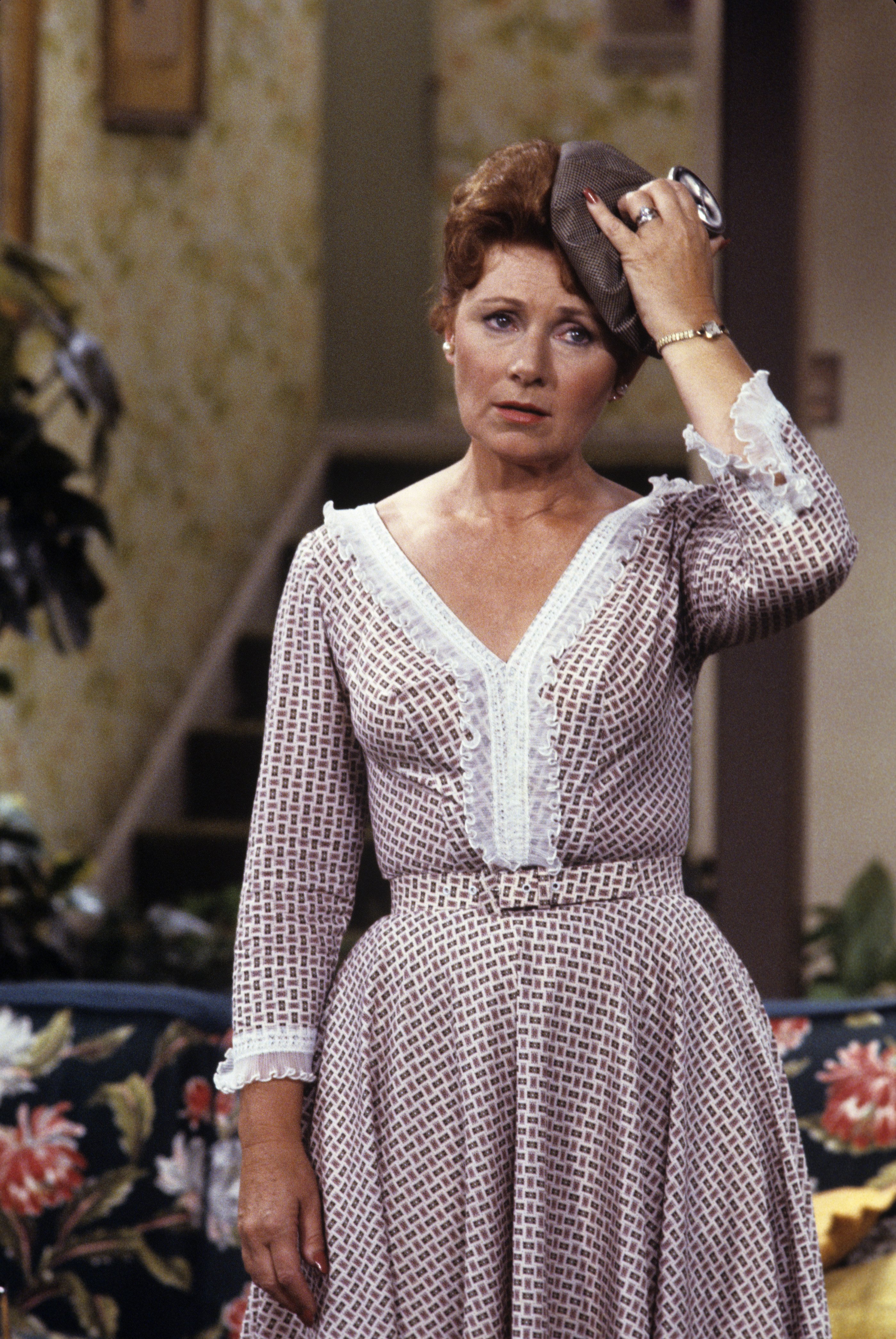 Marion Ross as Marion Cunningham on "Happy Days," January 15, 1980 | Photo: GettyImages
Marion eventually graduated from San Diego University with a theater degree and also obtained the title of the school's most outstanding actress.
In her early 20s, Marion jump-started her career on the big screen with her 1953 film debut in "Forever Female."
During that decade she shared the screen with some of the biggest stars of the era, like Audrey Hepburn, Ginger Rogers, Clark Gable, and William Holden.
She has described those not so happy days as a "terrible state" on her life.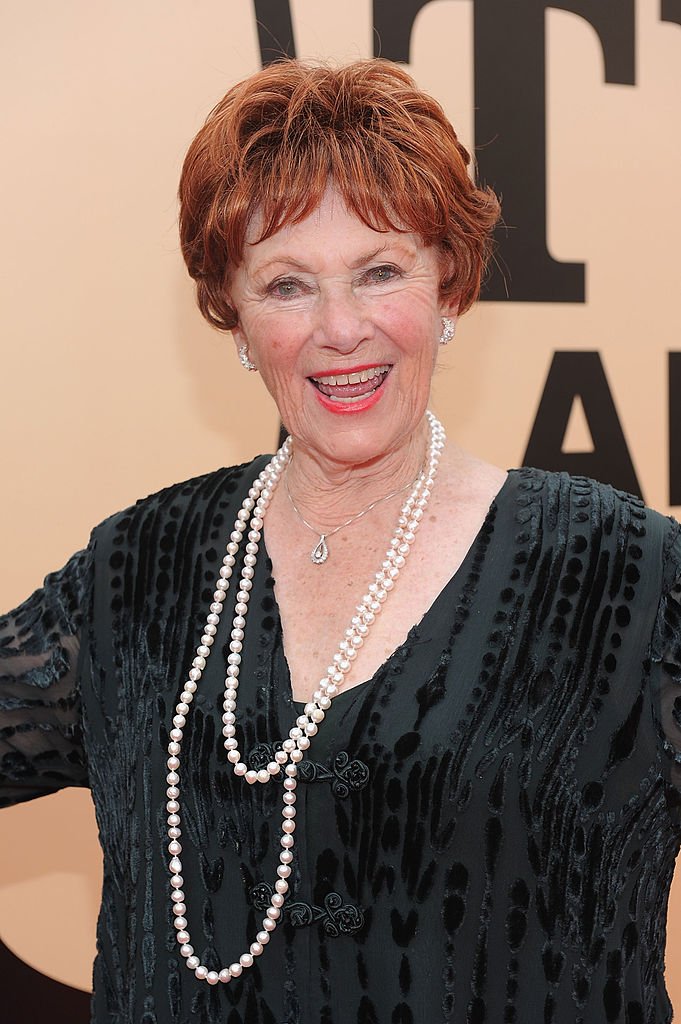 Marion Ross arrives at the 8th Annual TV Land Awards at Sony Studios on April 17, 2010 in Culver City, California | Photo: GettyImages
She appeared in several films and TV series like "The Glenn Miller Story," "Sabrina," "Lust for Life," "Teacher's Pet," "Life with Father," "Operation Petticoat," and "The Loretta Young Show."
Then, through the '60s, Marion's work was more focused on television with small appearances here and there, but nothing stable.
But by the time she reached her forties, the offers became scarce, and with a divorce on her door, Marion's situation was awry.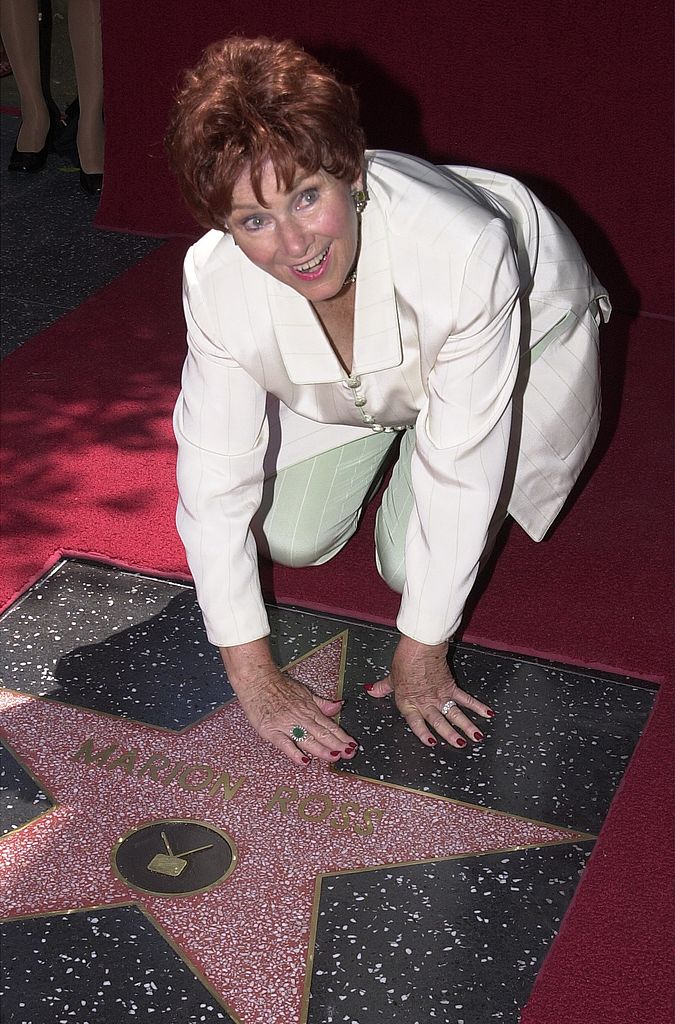 Marion Ross poses with her star on the Hollywood Walk of Fame July 12, 2001 in Hollywood, CA | Photo: GettyImages
A TOUGH TIME IN HER LIFE
Marion had married aspiring actor Freeman Meskimen in 1951 when she was still 21 years old. They had two children, son Jim Meskimen and daughter Ellen Kreamer.
These days, Jim is an actor and voice actor, while Ellen is an accomplished executive producer in television with credits on series like "Friends."
Marion and Freeman were together for 18 years before divorcing in 1969. And Marion went from Hollywood starlet to single mom raising two kids and trying to make ends meet in the blink of an eye.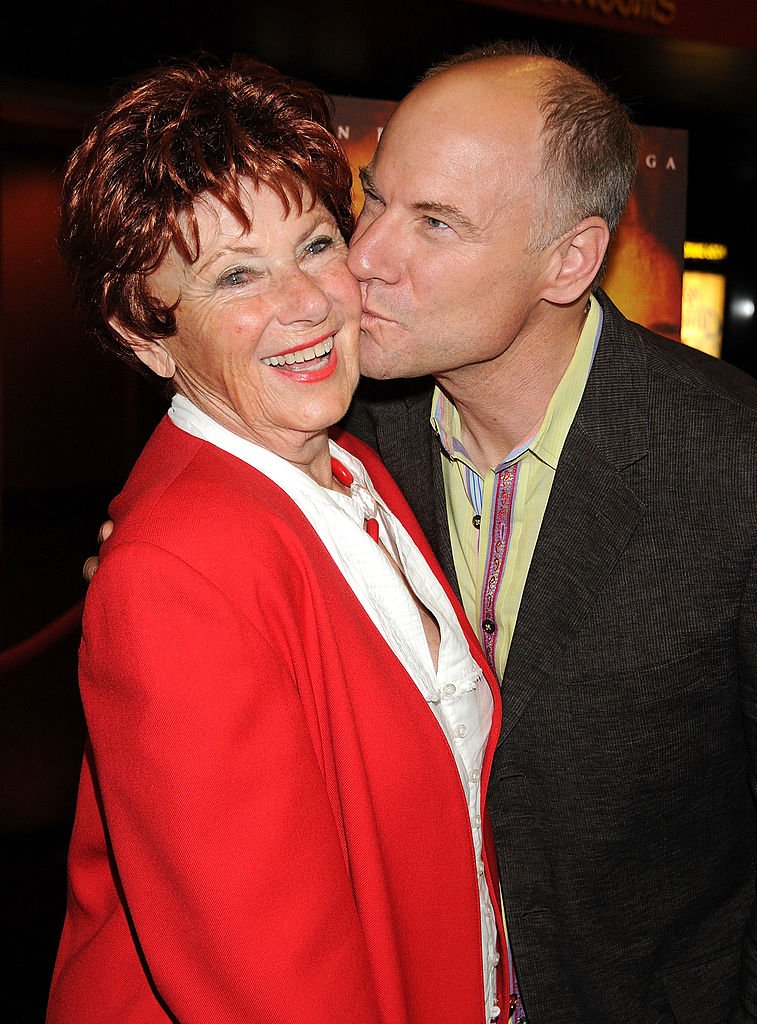 Marion Ross arrives with son, actor Jim Meskimen, at the "Not Forgotten" Los Angeles Premiere at the Mann Chinese 6 on May 15, 2009 | Photo: GettyImages
Getting a role was getting hard for women of her age, so, in an attempt to alleviate the pressure of money, Marion opted for renting a room in her home, as she revealed in an interview with Closer Weekly.
"I'd think, 'I made $35 today.' It was hard," she said. "Nobody had a job [for me], and I had two small children."
She has described those not so happy days as a "terrible state" on her life, but luckily for her and her family, good things were waiting.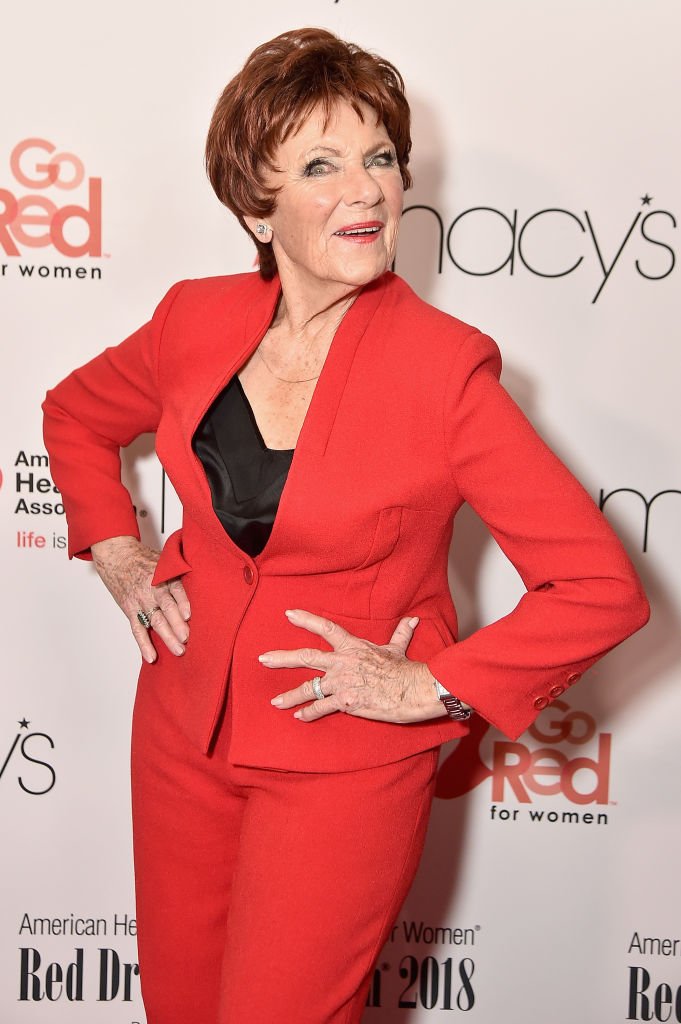 Marion Ross attends the American Heart Association's Go Red For Women Red Dress Collection 2018 presented by Macy's at Hammerstein Ballroom on February 8, 2018 in New York City | Photo: GettyImages
LANDING THE ROLE IN "HAPPY DAYS"
Miraculously, Marion got a non-speaking role in the 1970 film "Airport," as one of the many passengers on the plane. And even though her friends judged her for taking such a small role, she had no other choice.
It was shooting that film where Marion met actress Sandra Gould, who one day invited her for dinner at her home alongside a casting agent named Millie Gussie, whom Marion knew from before.
Following their dinner, Gussie called Marion to tell her she would be perfect for Ron Howard in a new series that was on the making. But at that point, the role was very simple and had few lines.
Still, Marion went on to shoot the pilot, and because money was always a problem, she called a theater director in San Diego asking for help, and he gave her a role in the play "Summer and Smoke" at the Old Globe Theater.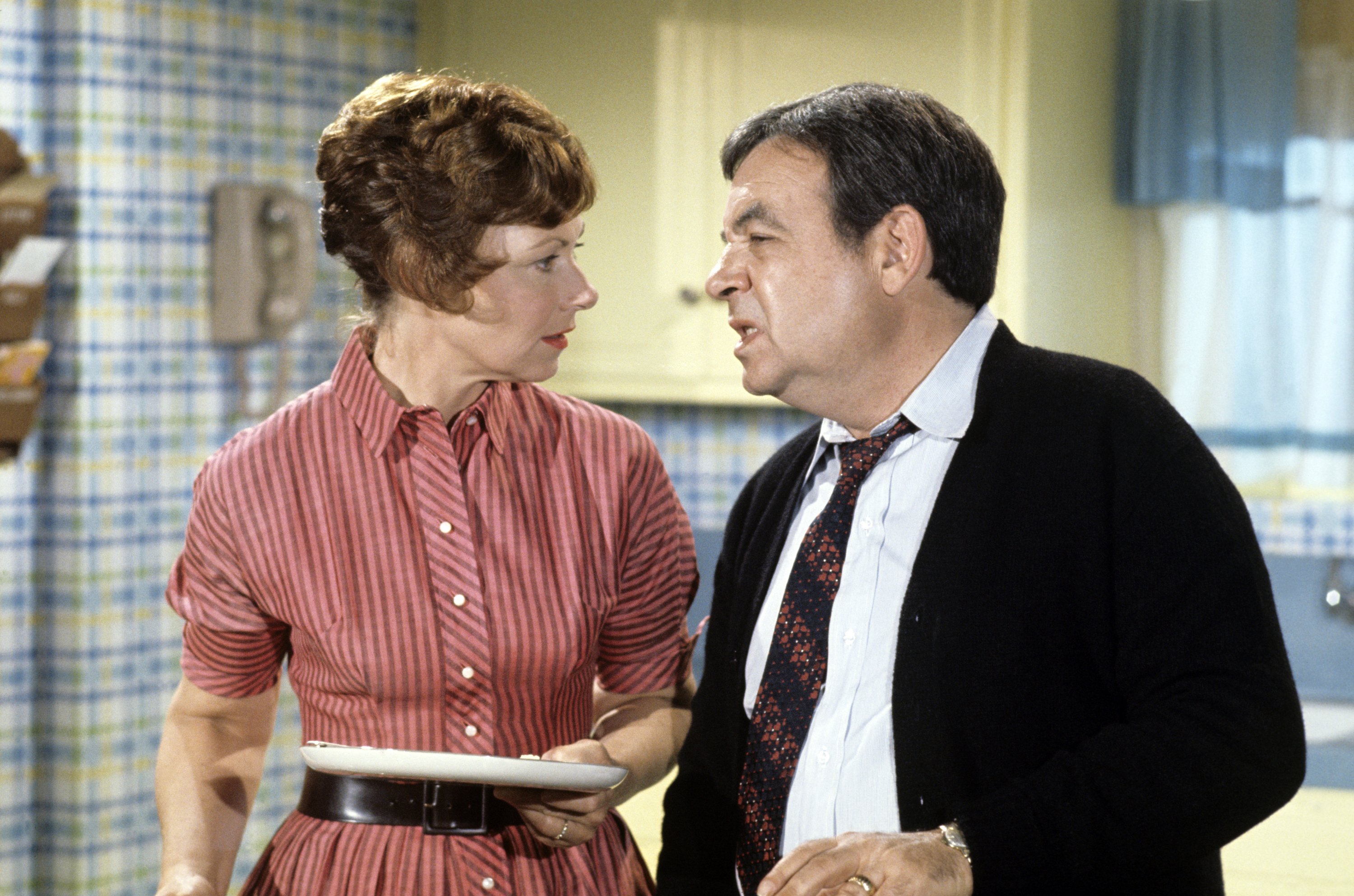 Marion Ross (Marion), Tom Bosley (Howard) on "Happy Days," January 15, 1974 | Photo: GettyImages
MAKING THE SHOW
While she was doing the play in 1973, one day, someone approached her to congratulate her on the pilot being sold, revealing that a series would go in the works. So, for a while, Marion had to go back and forth between the play and the series.
It took two years for the series to become a hit show, but once it did, there was no going back. Marion also worked hard to prove to the writers that she was a good actress so that they could give Mrs. C more material.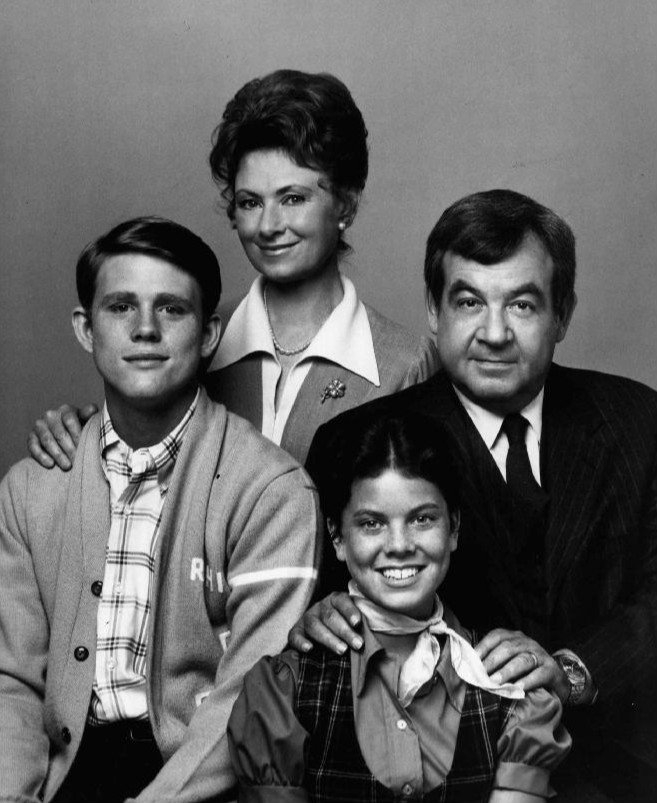 Marion Ross, Tom Bosley, Ron Howard and Erin Moran, cast of "Happy Days" on press photo, 1974 | Photo: Wikimedia Commons Images
Eventually, she became as essential in the series as the younger characters. Still, Marion had to fight another bump on the road: her relationship with her on-screen husband, Tom Bosley.
Bosley, who played Mr. Cunningham, wasn't fond of Marion for reasons she could never understand. The now 91-year-old star believes Bosley wanted someone else to play the role of his wife, but she can't know for sure.
And yet, she played nice until Bosley eventually warmed up to her, and they became really good friends by the time the show ended in 1984.
After the show, Marion kept working on her career, and she appeared in dozens more TV series until 2018 when she announced her official retirement from the industry.
Please fill in your e-mail so we can share with you our top stories!