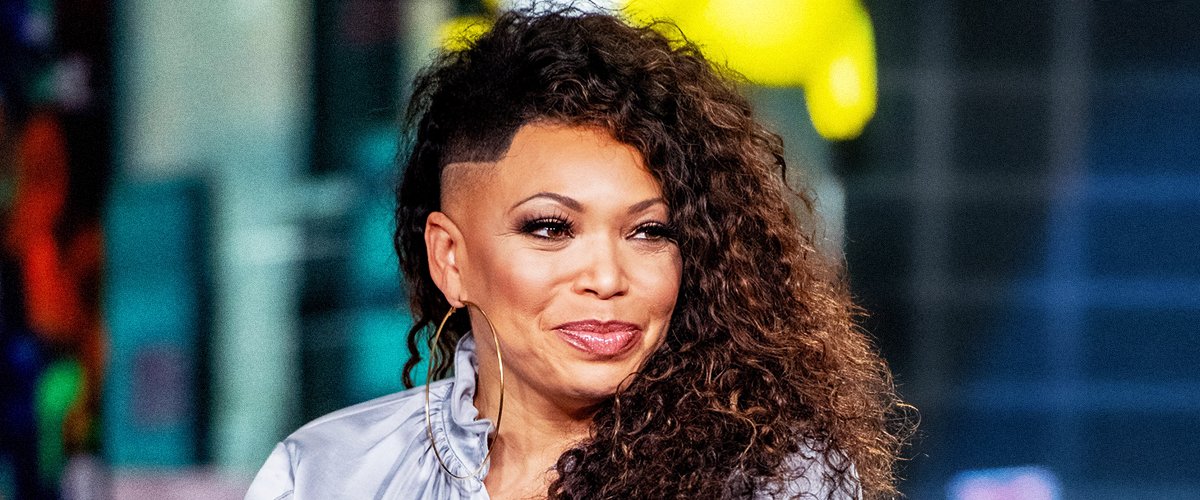 Getty Images
Tisha Campbell's 23-Year Marriage to Actor Duane Martin and Life after Divorce
One of Hollywood's most admired couples, Tisha Campbell and comedic actor Duane Martin warmed the hearts of fans for more than two decades with their love story. The couple's recent divorce was saddening and a shock to many of their followers.
Tisha Campbell and Duane Martin's love story was truly remarkable; it was a true Hollywood tale of two stars aligned, falling in love and fighting through the odds to remain in each other's arms.
Before the couple met and got married, they had individually built a robust profile for themselves in the entertainment industry, which made their union a lot more fascinating.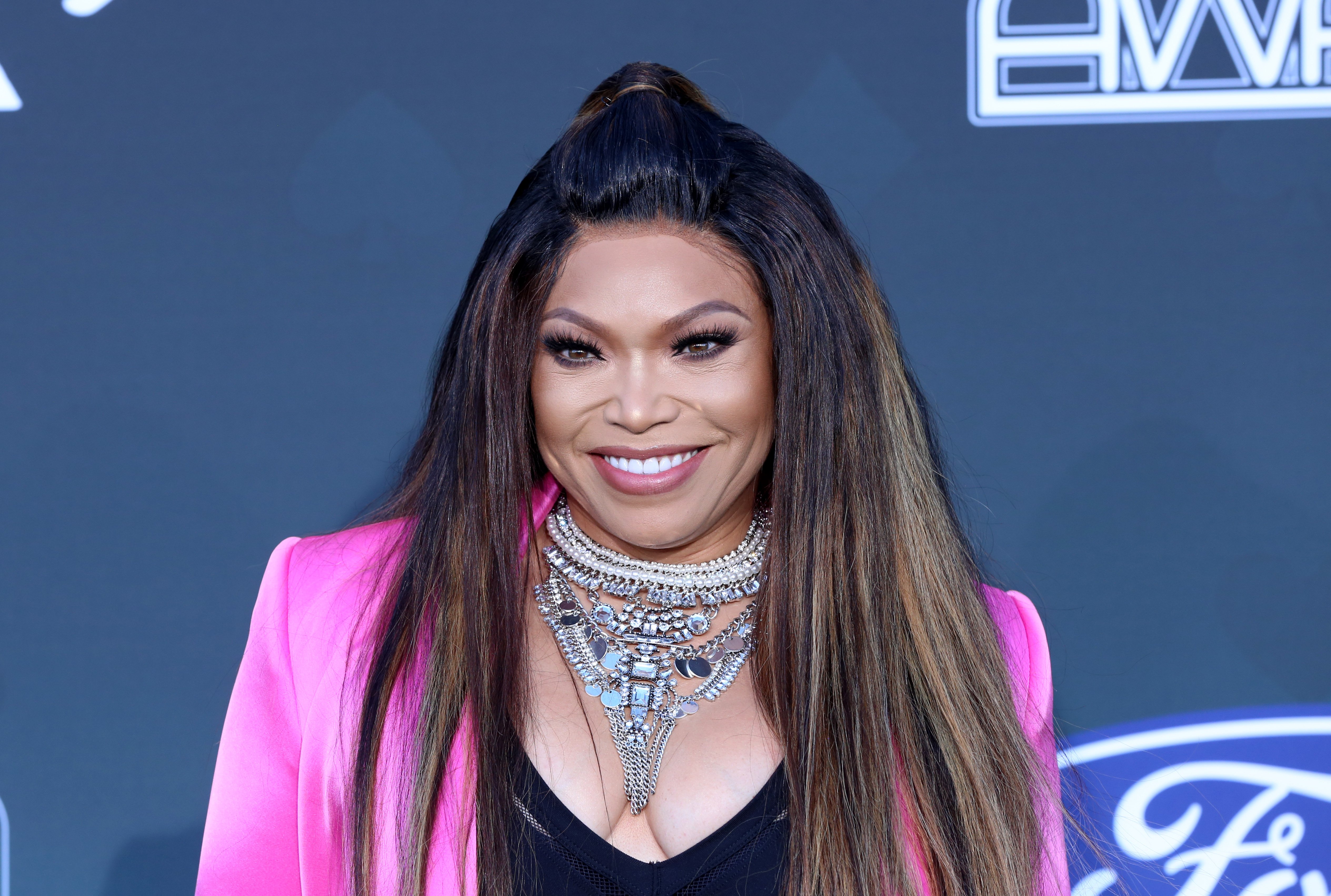 Tisha Campbell attends the 2019 Soul Train Awards at the Orleans Arena on November 17, 2019 in Las Vegas, Nevada. | Photo: Getty Images
Tisha Campbell was a singer and actress and had already starred in notable film productions like "School Daze," "Rooftops," "Another 48 Hrs," "House Party," amongst others.
Duane, on his part, had built up a steady profile as a comedian and actor, landing roles in film productions like "White Men Can't Jump," "The Inkwell," and "Above the Rim."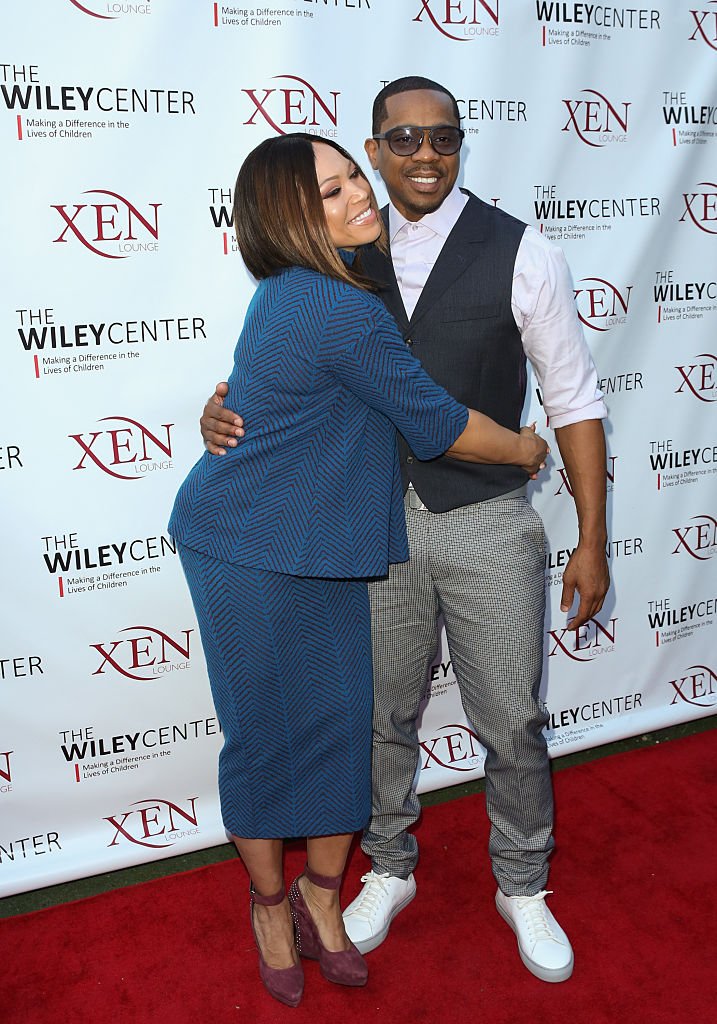 Tisha Campbell Martin (L) and Duane Martin (R) attend the benefit for children with autism at Xen Lounge on April 17, 2016 | Photo: Getty Images
TISHA AND DUANE'S MARRIAGE AND KIDS
The couple got married in 1996 after six years of dating and continued to create more success in their careers, with Duane venturing into businesses outside Hollywood.
Tisha Campbell-Martin and Duane seemed to be waxing stronger with every passing year of their marriage together. They could always be seen sporting a smile or looking flirtily at each other even while making public appearances.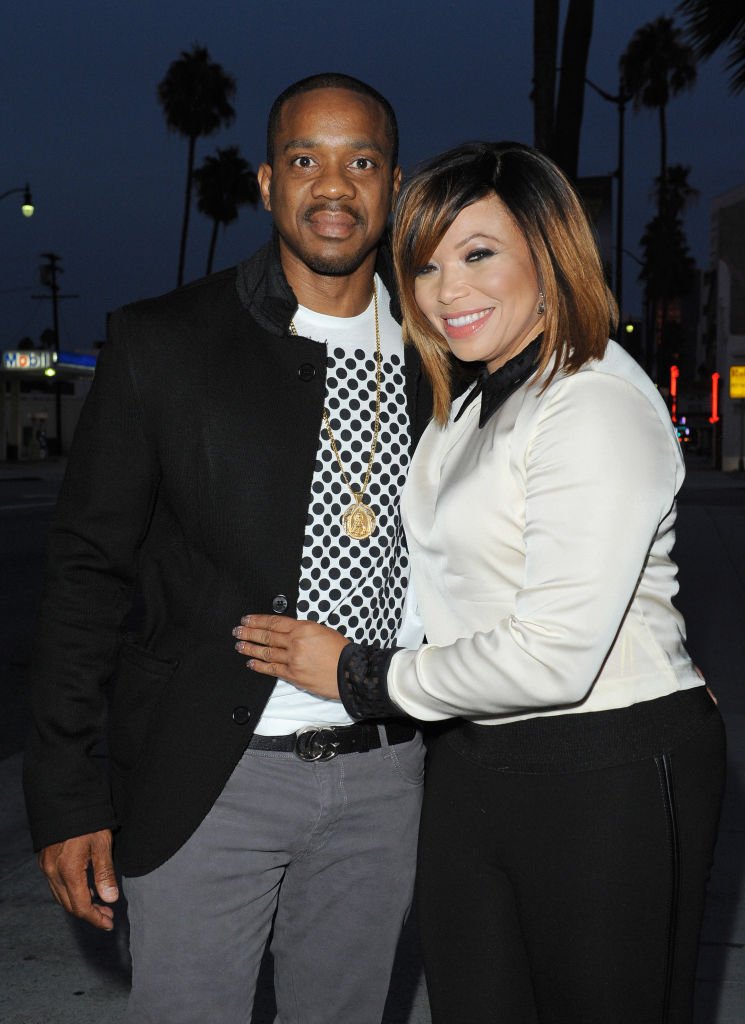 Duane Martin and actress Tisha Campbell attend Vivica A. Fox's 50th birthday celebration at Philippe Chow on August 2, 2014 | Photo: Getty Images
Tisha and Duane went on to welcome two sons of their own, 10-year-old Ezekial and 18-year-old Xen.
Their marriage of 23 years was, for the most part, free of any controversies, but the birth of their first son, Xen, in 2001, brought with it a different type of challenge for the former couple.
Xen was diagnosed with autism, and the first time parents had to adjust to their new reality.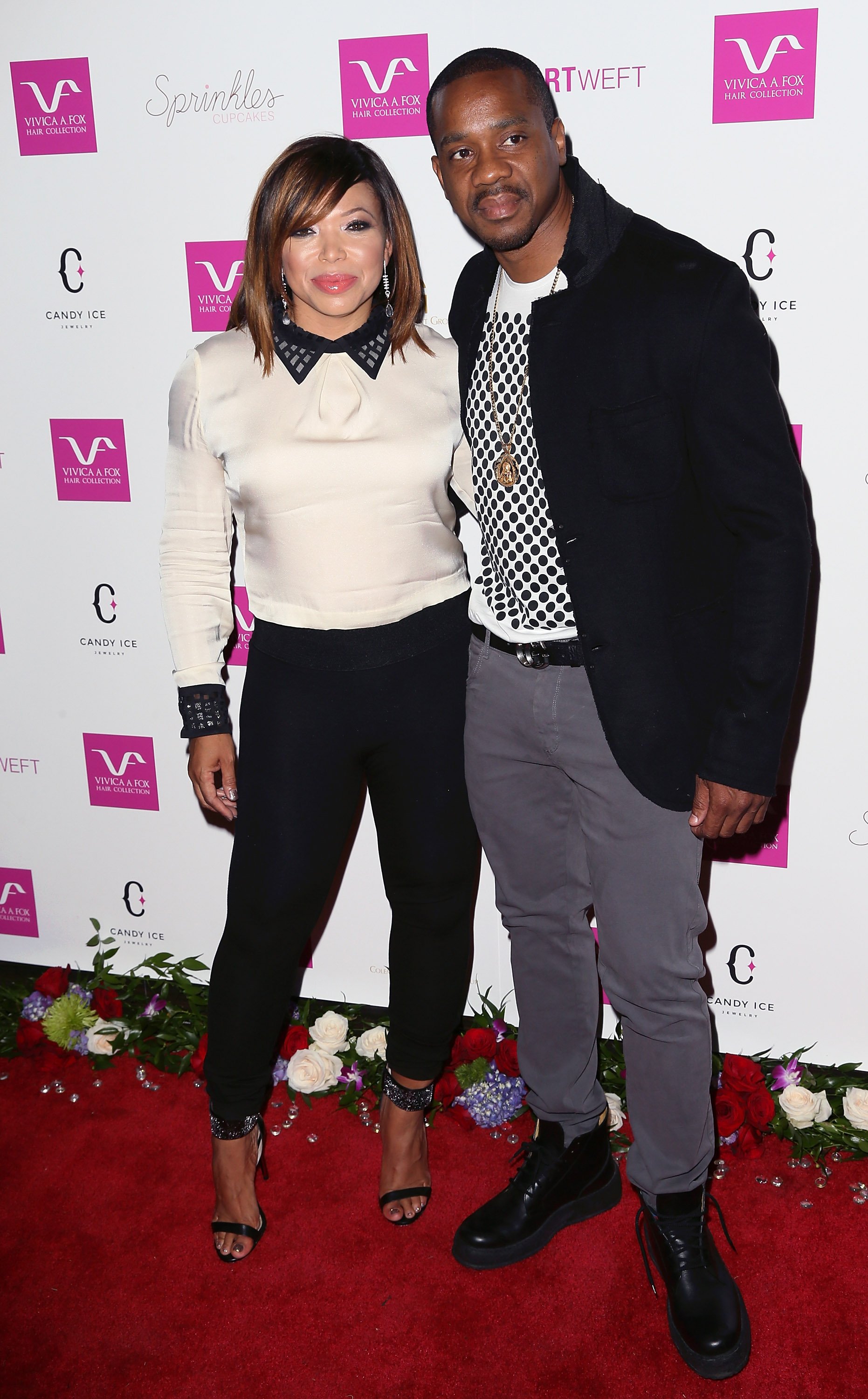 Tisha Campbell & Duane Martin at Vivica A. Fox's 50th birthday celebration on Aug. 2, 2014 in California | Photo: Getty Images
Tisha admitted that she relied on the strength of her husband at the time. And Duane indeed took control of the situation, offering support to his wife, who was initially taken aback by the news. Describing the situation, Duane said:
"I didn't see as this big burden on our relationship. I just saw it as another opponent. What do you have to do and who, what, when, why, and how much."
Today, through the love and support of both parents, Xen has been able to live a relatively healthy life, even having a girlfriend and recently gaining admission into the college of his dreams.
His excited mother revealed that Xen wants to be an animal conservationist and has worked very hard to achieve it. Sharing a picture of her and her autistic son, Xen, the proud mother wrote in the caption:
"Today my son, Xen, got into the college he's talked about since he was eight years old. He didn't wait for anyone to help him…"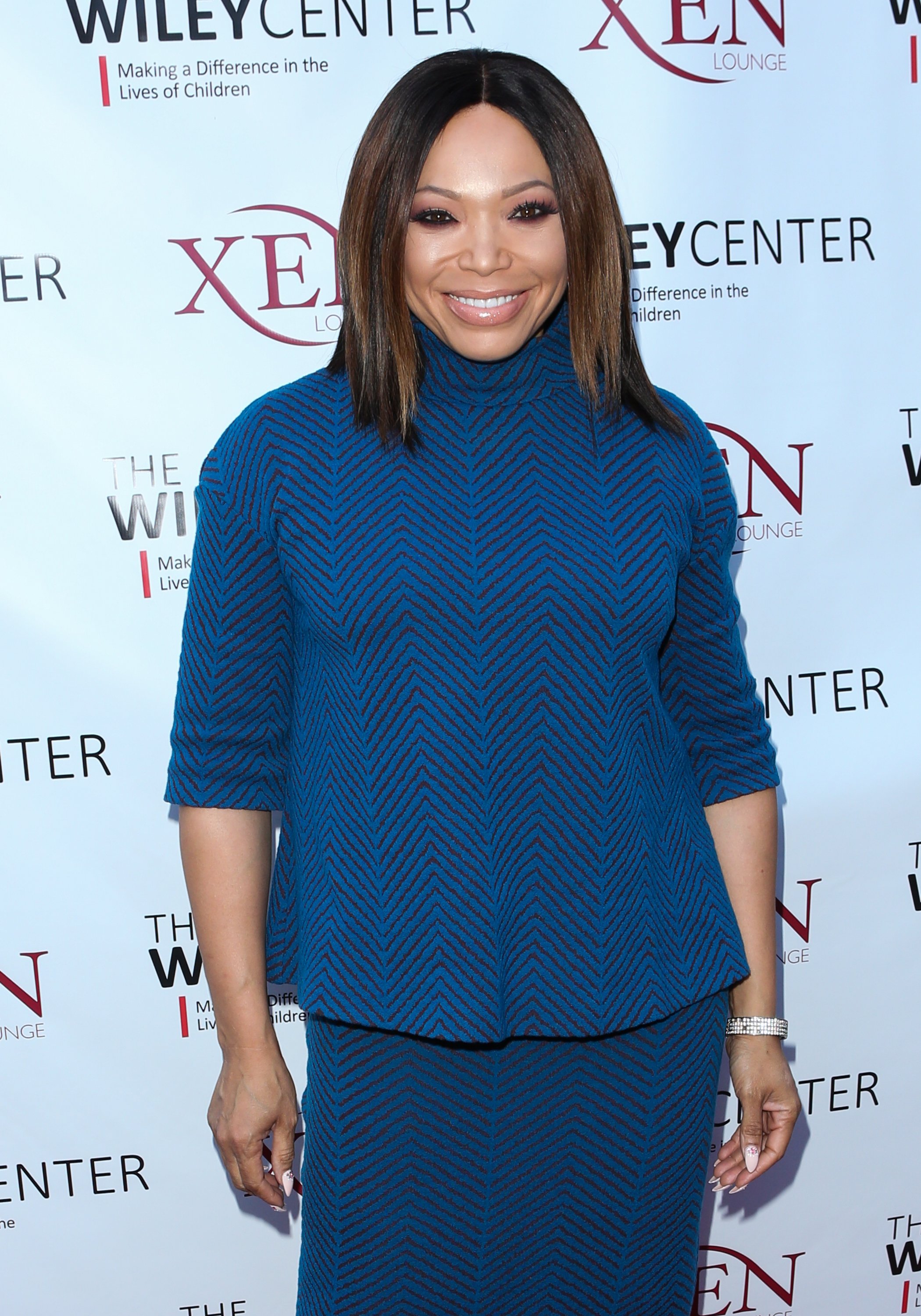 Tisha Campbell at the benefit for children with autism on April 17, 2016 in California | Photo: Getty Images
In 2016, the former couple celebrated their 20th wedding anniversary and gave so much positive energy, many of their fans believed they were set to be partners for another two decades.
When asked about how they have managed to keep things fresh through the years, Tisha explained that they had to develop a new approach to make sure their love life doesn't reach that tipping point where everything has been dangerously dull.
FROM FAVORITE COUPLE TO MESSY DIVORCE
When Tisha Campbell filed for divorce from her husband Duane Martin in February 2018, fans were left stunned. Still, no one expected the kind of drama that ensued from one of Hollywood's most adorable couples after over two decades of marriage.
Tisha Campbell's divorce drama began when the actress first placed a restraining order on her ex-husband. After the restraining order, the once loved up couple proceeded into a messy custody battle for their two kids.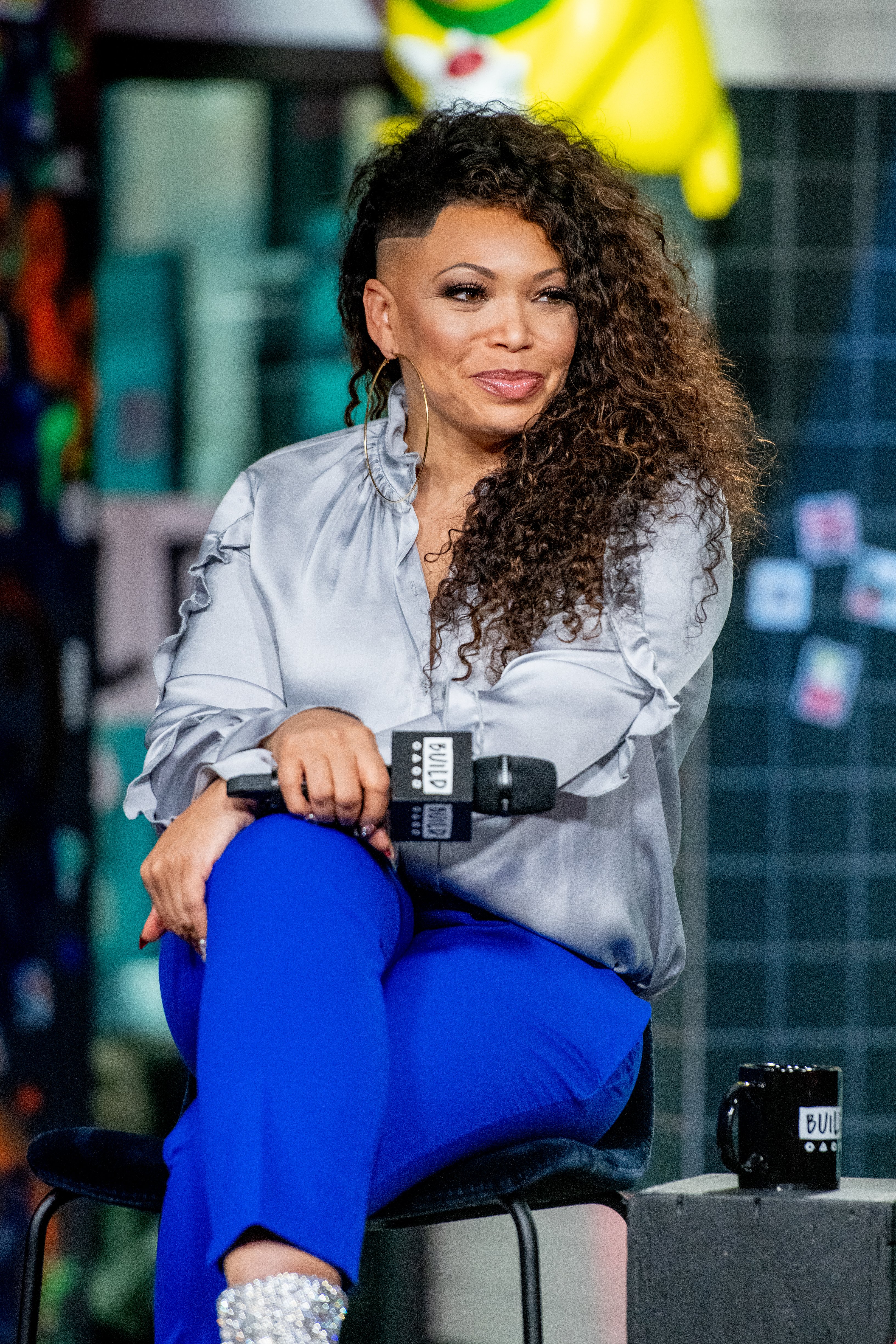 Tisha Campbell discusses "The Neighborhood" with the Build Series at Build Studio on November 20, 2018 in New York City. | Photo: GettyImages
Eventually, the couple reached a temporary custody deal, where they would meet at Starbucks, instead of the police station to exchange custody of their sons for visitation.
But things took another sad twist when divorce documents revealed that the "Martin" star had accused her husband of stealing. In a swift response, Tisha Campbell's husband, Duane Martin, alleged that the talented actress was mentally unstable and therefore was not a trustworthy source.
The 51-year-old actress also accused her ex-husband of fraudulently trying to benefit from the sale of their former family home, which their family friend, Will Smith, loaned them $1.5 million to save when the couple had bankruptcy issues.
Tisha Campbell's kids are still getting used to their mom's newly single status, and the actress claims she has had to be very patient in explaining the new changes to their lifestyle to her children.
The mother of two also expressed her gratefulness for her strong support system that helped her get through the messy divorce.
In a recent interview on The Real Daytime, the bubbly actress revealed to the co-hosts, a significant call she got from her ex-husband Duane Martin a day after their separation.
She claimed he called to reconnect and admitted that the conversation was pivotal in her healing process after a traumatic experience.
Please fill in your e-mail so we can share with you our top stories!