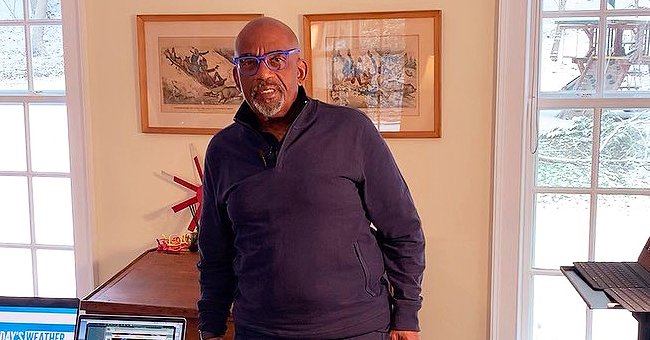 Instagram/alroker
Al Roker Sets up Cool Home Studio Amid COVID-19 Pandemic
Al Roker from "Today" hasn't let being quarantined in his home slow down his work ethic; the news anchor recently showed off his home studio as he continues to work.
The "Today" show was one of the first big networks to shut its doors after one of its employee's tested positive for COVID-19.
While continuing to report from the comfort of his home, Al Roker showed off his impressive studio, made up of all the latest hi-tech gadgets.
In a video shared on Instagram, Roker gave his fans a tour of the makeshift studio, which he had set up in his family room.
He explained what he has been using as his on-air prompters, and showed two iPads placed a metal stand. In between the iPads was an iPhone that was serving as his timer, and another iPhone 11 running as his camera.
Showing off his impressive collection from Apple Inc, he showed two MacBook Pro laptops and a display screen. His proudest gadgets appeared to be his lighting equipment, he explained:
"And my latest addition are these really sweet Rosco lab lights…look at this there, that's my backlight and over here is my key light."
Roker said that he is having so much fun with his state of the art home studio setup, but admitted that he couldn't wait to get back to the real studio.
One of his fans commented on his video and said, "we miss you too in the studio!" Another fan shared their admiration for his studio and complimented his show earlier.

A fan commenced of a video of Al Roker giving a tour of his home studio | Source: Instagram.com/alroker
Almost a week before giving the exclusive tour of
, Roker revealed that he and his wife
were working for their respective networks in the same living space, he
"I think a tv network first. [Deborah Roberts] was broadcasting live from our family room while I was live from our dining room."
It hasn't been all work in front of the camera for Roker. He has always been using his equipment to cook up and storm in the kitchen.
Please fill in your e-mail so we can share with you our top stories!