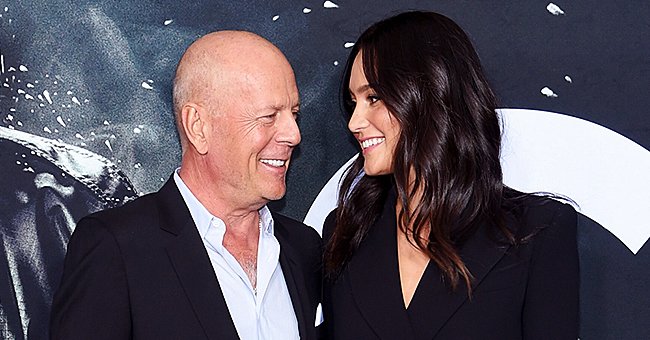 Getty Images
Bruce Willis' Wife Emma Doesn't Have Problem with Him Isolating with Ex Demi Moore
Bruce Willis is having the time of his life with his ex-wife Demi Moore and their three kids, in Sun Valley. He is currently quarantining away from his wife, Emma, who doesn't seem to have any problem with it.
The self-isolation period is a time that involves families bonding and spending quality moments together. This comes after the spread of the coronavirus pandemic, which has led to numerous deaths and illnesses of people across the globe.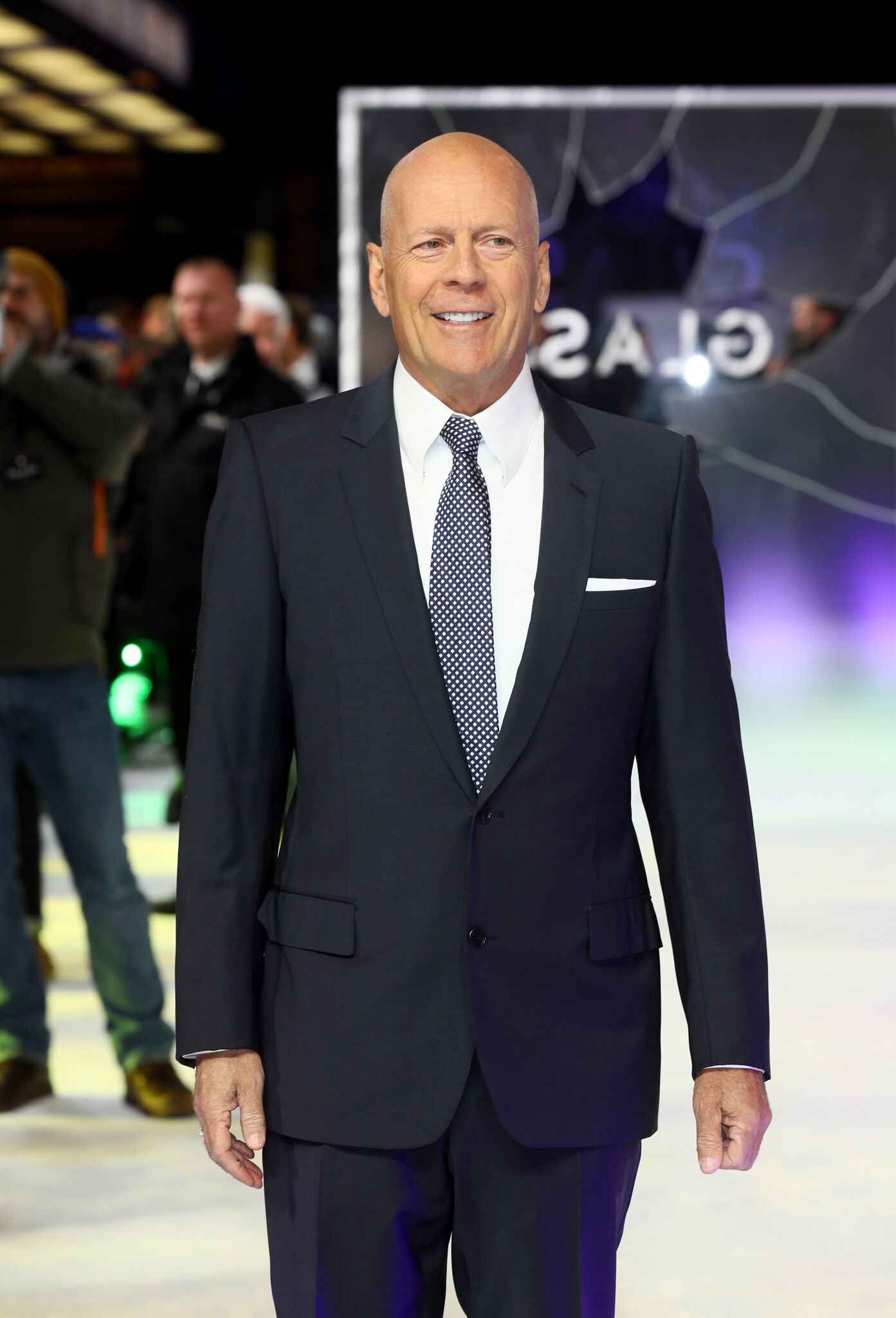 Bruce Willis attends the UK Premiere of M. Night Shyamalan's all-new comic-book thriller "Glass" at Curzon Cinema Mayfair on January 9, 2019 in London, England. | Photo: Getty Images | Photo: Getty Images
Although Bruce is away from his wife and two kids, Evelyn and Mabel, in Los Angeles, an insider hinted that the father of five endeavors to communicate with them daily.
Emma, who is the "Die Hard" star's current wife isn't bothered about the situation either, because it wasn't his fault that he got caught up in L.A., following the outbreak of the global health crisis. A credible source hinted that:
"He has a house directly across the street from Demi's home in Sun Valley. He was visiting, and his family was considering quarantining there."
Both Demi Moore and Emma Hemming share a pleasant friendship, and their families have all engaged in a series of gatherings.
Though Demi and Bruce have been separated for decades, they still maintain a cordial relationship, and their decision to quarantine together as a family is due to their resistance for an outside influence at a time like this.
Bruce has also become handy in hair styling.
The Willis-Moore pack has committed to sharing every bit of this moment as one big family. They even went as far as rocking matching overalls and proceeded to take a captivating family shot.
Moore has been updating happy moments online. A recent photo on Instagram featuring the entire pack in green and white attire. Her ex-husband excitedly held a big spoon while he stared into the camera. Before adding a green heart emoji, She wrote:
"Family Bonding."
Apart from family photos, they have been engaging in some reading, and Bruce has also become handy in hair styling.
One of his daughters, Tallulah, shared a post where daddy was busy shaving her hair. This didn't go unnoticed as Emma emotionally commented on the update.
In terms of how the mother of two has been spending her quarantine, it appears that she has been bonding with her girls amid occupying herself with viewing the numerous updates from the Bruce-Moore family.
Please fill in your e-mail so we can share with you our top stories!