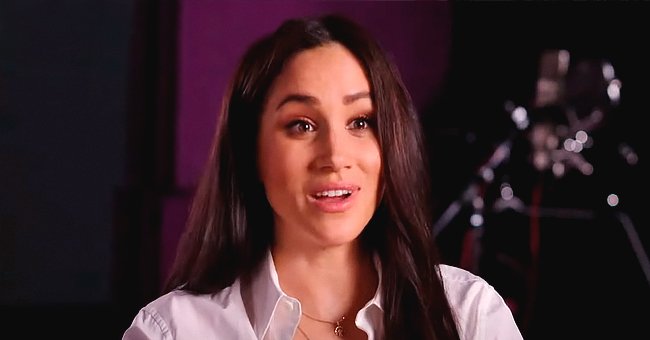 Youtube.com/Good Morning America
Meghan Markle Talks about Voiceover in Disney Film 'Elephant' in 1st Interview after Royal Exit
Meghan Markle is the voice behind a new Disneynature movie, "Elephant," which premiered earlier this month, and can be streamed on Disney+.
In the new film, the Duchess of Sussex narrates the migration of an elephant named Shani and her family as they make an epic 1,000-mile, eight-month trek across Africa.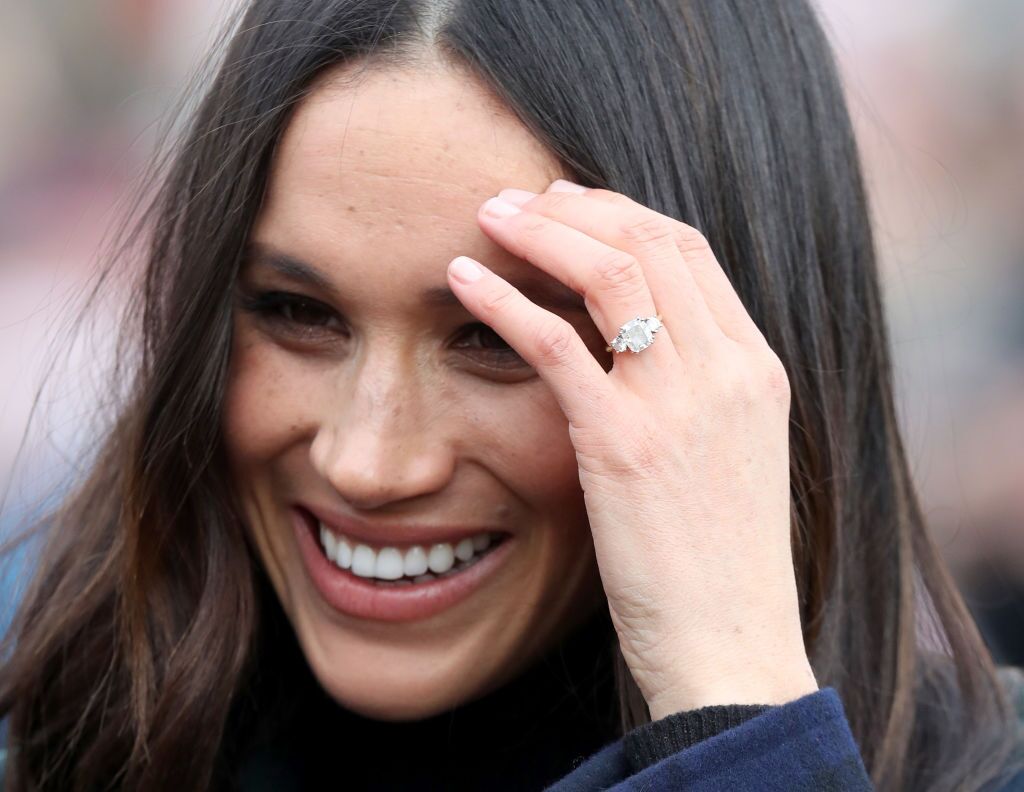 Meghan Markle talks to members of the public as she arrives to Edinburgh Castle with Prince Harry on February 13, 2018 in Edinburgh, Scotland. | Source: Getty Images
During the recording session for the movie, which was filmed last year in London, Meghan shared her experience of being a part of the film.
According to her, it has been a pleasure to be able to have hands-on experience with the elephants in their natural habitat. She said,
"When you spend time connecting to them and the other wildlife, you really understand we have a role to play in their preservation and their safety."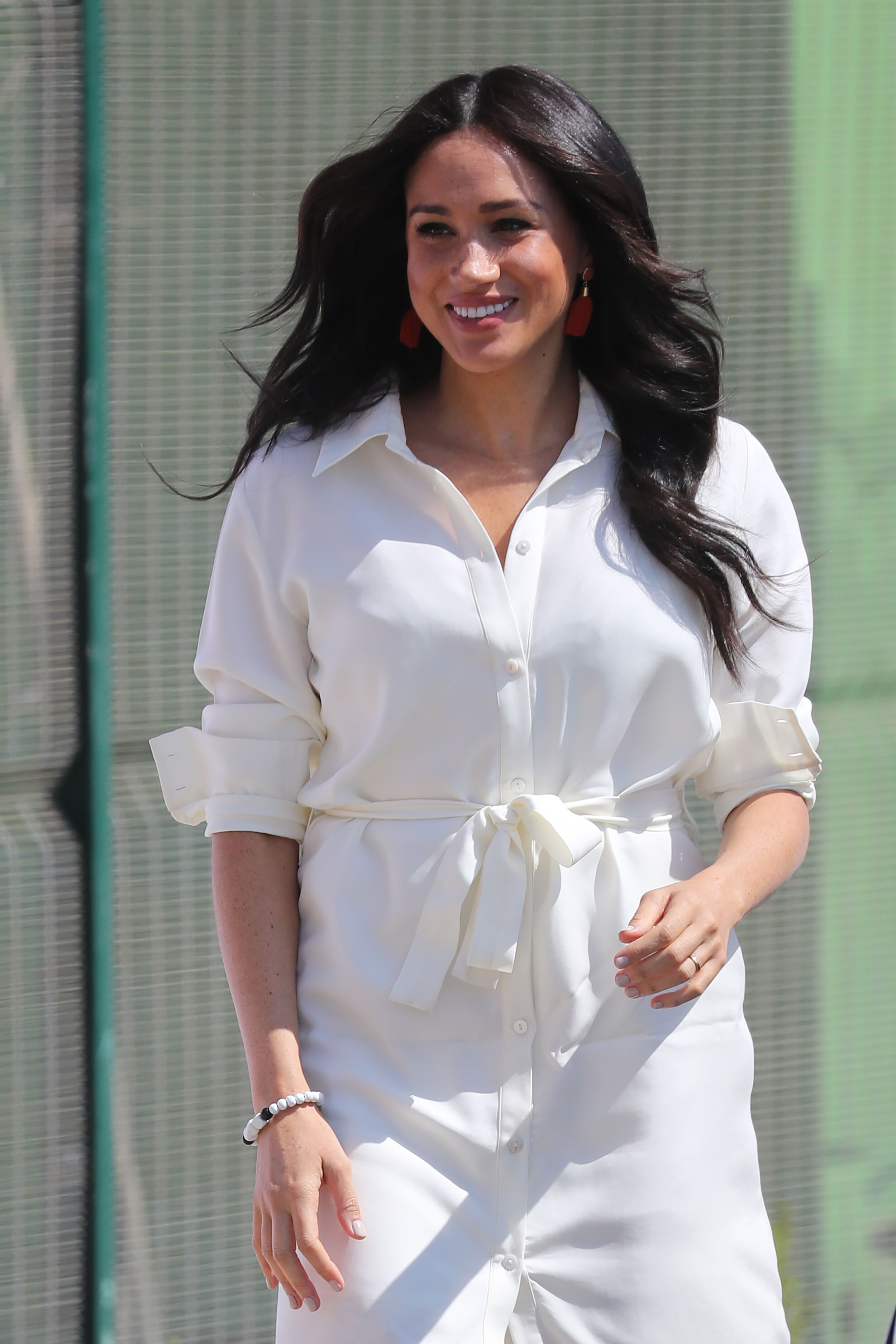 Meghan Markle visits a township with Prince Harry, Duke of Sussex to learn about Youth Employment Services on October 02, 2019 in Johannesburg, South Africa. | Source: Getty Images
She had lots to say about how remarkable Elephants are. She revealed how they have wonderful memories, their bond and connection are strong, and they take good care of their young ones.
Meghan also observed that elephants are a lot more like humans, and she hopes that when people watch the movie, they will take more care of each other, animals, and planet earth.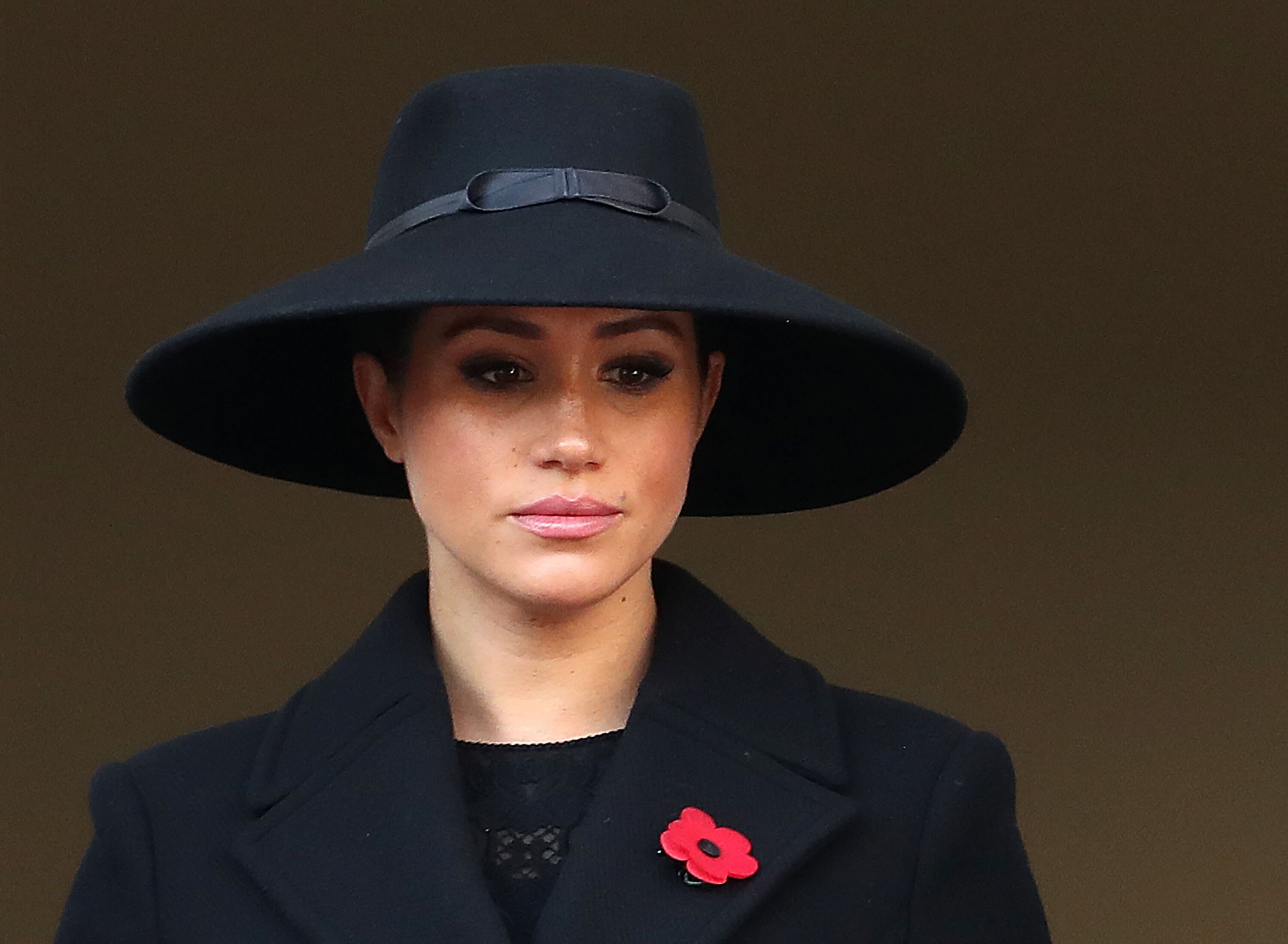 Meghan Markle at the annual Remembrance Sunday memorial on November 10, 2019, in London, England. | Source: Getty Images
Meghan became aware of the documentary when she and Harry traveled to Botswana in 2017 to assist Dr. Mike Chase of "Elephants Without Borders."
Knowing her passion for the subject of keeping animals safe, the filmmakers, Mark and Vanessa Berlowitz, approached Meghan last summer, asking if she would consider doing the narration, and the rest is history.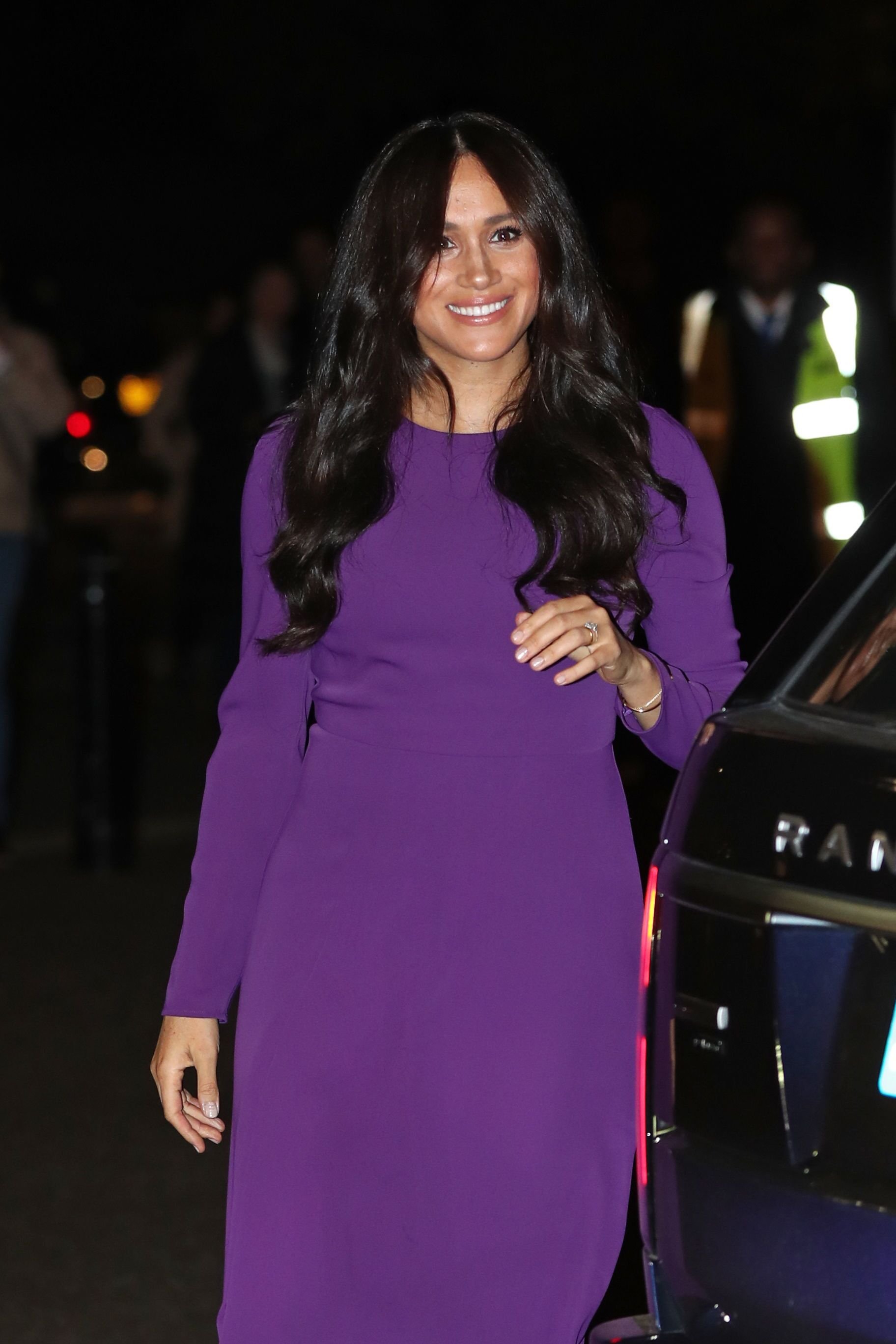 Meghan Markle attends the One Young World Summit Opening Ceremony at Royal Albert Hall on October 22, 2019 in London, England. | Source: Getty Images
To celebrate the release of "Elephant," Disneynature and the Disney Conservation Fund are supporting "Elephants Without Borders," in Botswana to ensure the safety of people and elephants.
Meghan also donated her fee for the film to "Elephants Without Borders." Meghan's role in the film marks the first professional endeavor for the Duchess since she and her husband, Prince Harry, announced earlier this year that they were stepping down as "senior members" of the royal family.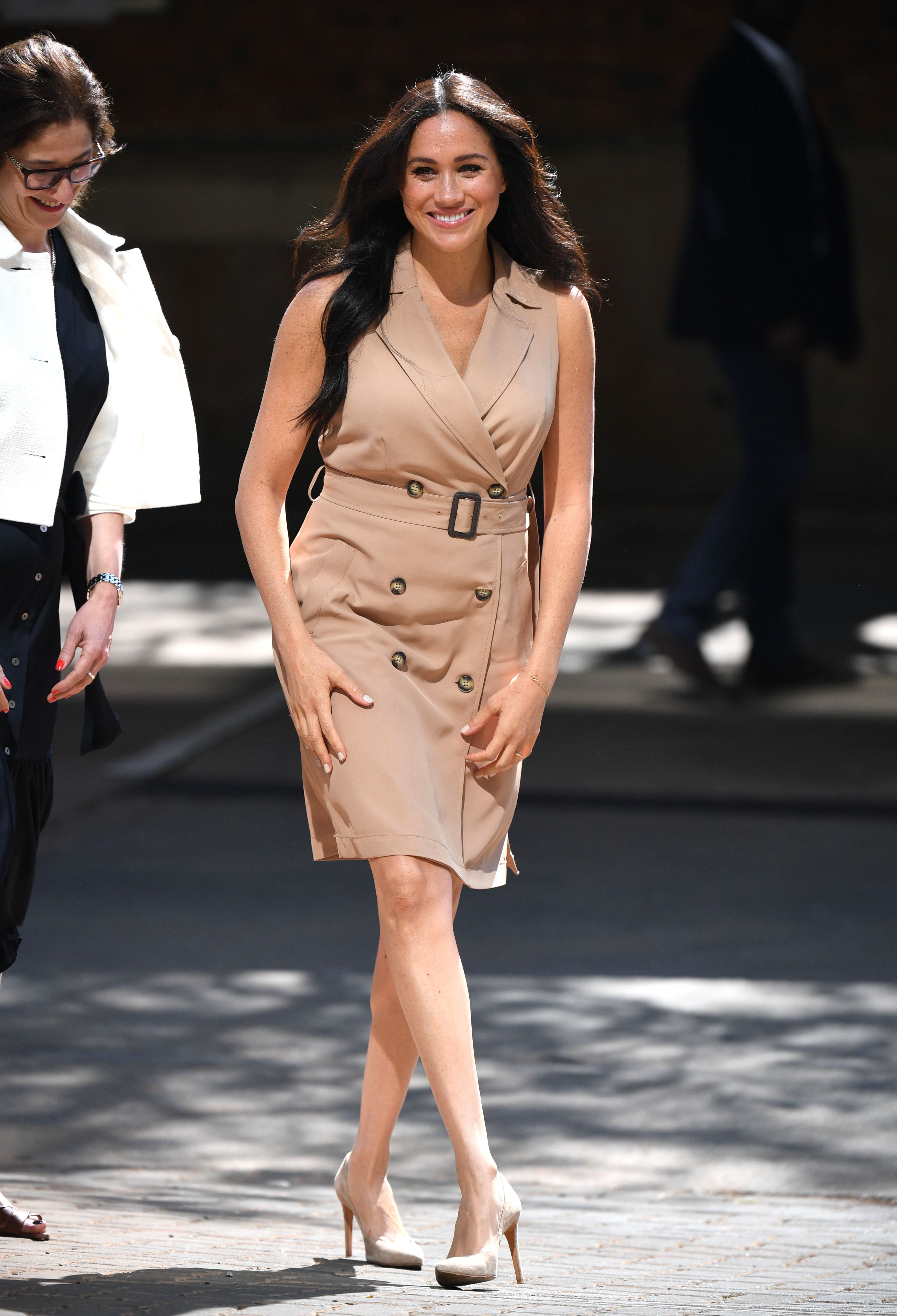 Meghan Markle visits the University of Johannesburg on October 1, 2019. | Source: Getty Images
The couple vacated their official royal duties on March 31, and they now get to spend a lot of time with their son Archie, in Los Angeles.
The couple was recently spotted around their new home in Los Angeles, delivering free meals on behalf of Project Angel Food. The food was shared with people living with critical illnesses who are at higher risk during this COVID-19 pandemic.
Please fill in your e-mail so we can share with you our top stories!