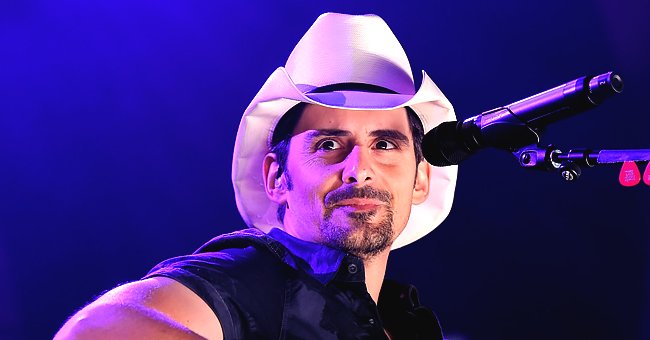 Getty Images.
Brad Paisley Jokingly Interrupts Teachers' Weekly Zoom Call
An Oak Grove teacher got the surprise of a lifetime when her video call with fellow teachers for encouragement got a little extra help from country singer Brad Paisley.
When third-grade math teacher Ashlyn Williamson organized a video conference with fellow teachers to boost morale, the group of 18-20 never expected encouragement from a celebrity.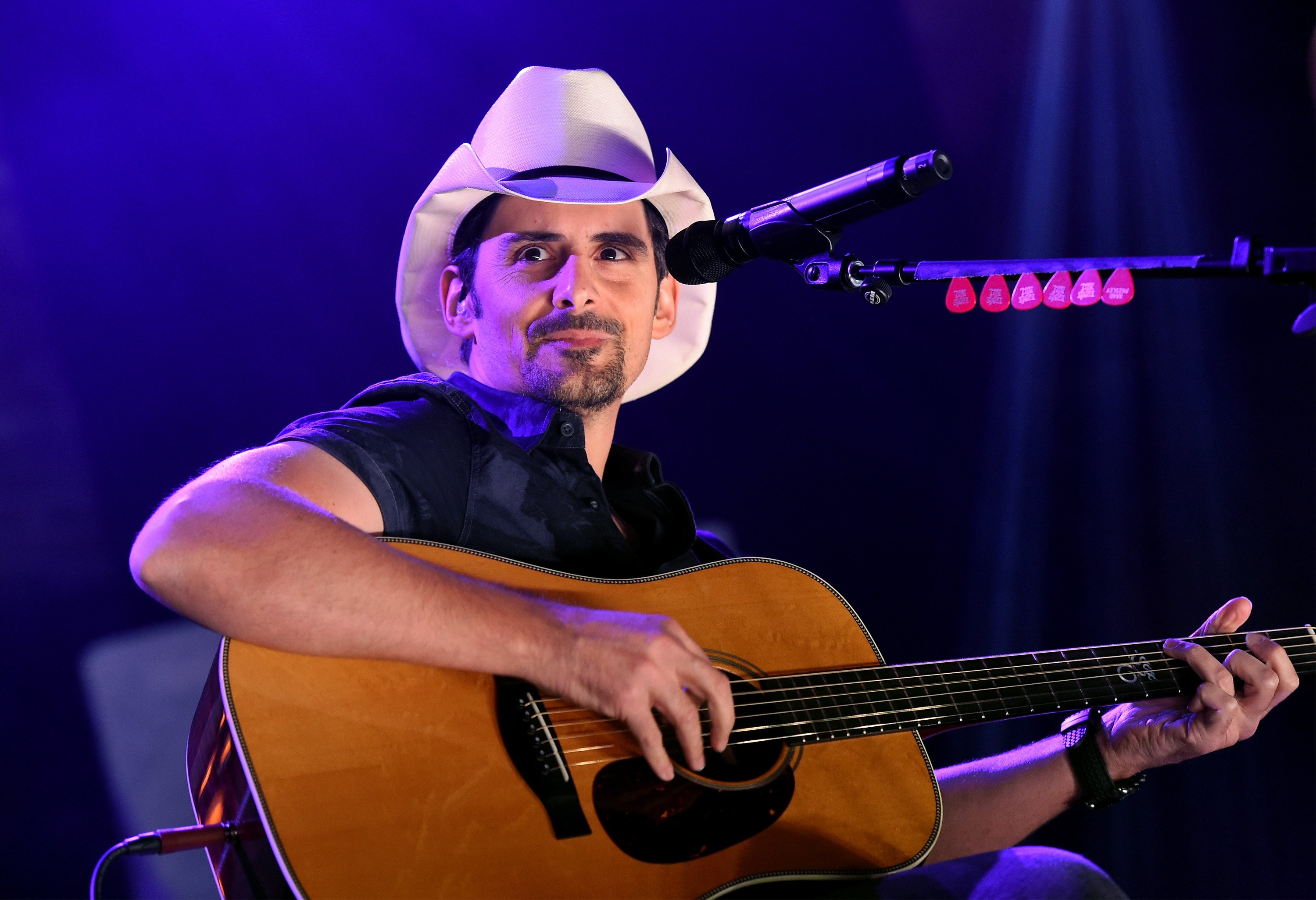 Brad Paisley performs at iHeartRadio Theater on November 11, 2016, in Burbank, California. | Source: Getty Images.
WHAT PROMPTED THE VIDEO CONFERENCE
Following Governor Tate Reeves' announcement that schools would remain closed for the rest of the semester, the teachers came together for a Zoom video conference to lift their spirits.
Organized by Ashlyn Williamson, a math teacher for third graders at Oak Grove Lower Elementary School, she asked that those who wanted to join could leave their Zoom info.
Even though Ashlyn saw country star Brad Paisley post his phone number, she kept the news to herself, figuring that it could be a fake since she never expected a star like that to join them.
PAISLEY OR POSER
About a half an hour into their video conference, Brad's name appeared in the Zoom call waiting room, and Ashlyn decided to add him without saying a word.
Even more, surprised when a man wearing a Mandalorian helmet from "Star Wars" came up onscreen, Ashlyn thought for sure that she had been duped until Brad took the helmet off.
However, the three-time Grammy winner had to convince the teachers that he wasn't a look-alike, and he ended up singing a couple of lines from the song "I'm Gonna Miss Her" as proof.
BRAD'S WORDS OF ENCOURAGEMENT
"On a whim, I decided to invite him to our "Teacher Night In," and never in a million years did I think Brad Paisley would actually jump on," Ashlyn said.
Offering a few words of encouragement, Brad said that although "it's not fair" to be in the situation, the only way to do something about it, would be to "go out there and make a difference," and added:
"If you don't like this, then go be somebody that can fix this kind of thing someday. Go figure out what needs done and channel this."
WHAT IT MEANT TO THE TEACHERS
Leslie Payne, a special education teacher, working at Oak Grove, felt as "shocked" by Brad's appearance as everyone else.
His act of kindness touched them all, as Ashlyn added that he got nothing out of it except "cheering [them] up and a slice of happiness when they really needed it.
BRAD ALSO GIVING BACK IN ANOTHER WAY
Apart from his surprise appearance during the conference call, Brad and his wife Kimberly teamed up with Second Harvest Food Bank and Belmont University to create the non-profit The Store in Nashville, Tennessee.
While the grocery store aims at serving those experiencing financial difficulties, it now provides goods to those in need amid the ongoing novel coronavirus pandemic.
Because the people who need help the most while battling the virus can not go to The Store themselves, Brad Paisley appealed to his followers for help.
While asking anyone willing to volunteer to help out with delivering goods, the country singer assured them that "all protocol" would be followed to ensure that they are "doing this right."
Please fill in your e-mail so we can share with you our top stories!