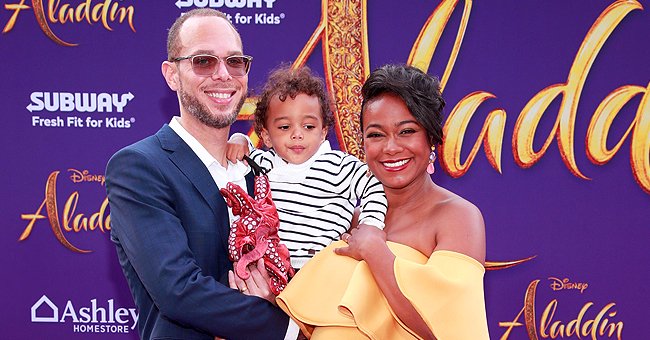 Getty Images
Tatyana Ali of 'Fresh Prince of Bel-Air' Met Husband Vaughn Rasberry on a Dating Site
Tatyana Ali is famous for her starring role in the 90s comedy series, "The Fresh Prince of Bel-Air," and is currently married to Dr. Vaughn Rasberry, who she met via a dating set.
Tatyana Ali had a starring role as Ashley Banks on "The Fresh Prince of Bel-Air," NBC's hit sitcom, which ran for six years from 1990 to 1996. Since then, she has gone on to star in so many other sitcoms.
Now 41-year-old, Tatyana Ali is married with two kids and enjoys a loving relationship with her husband, Vaughn Rasberry, who she regularly posts about on her Instagram page.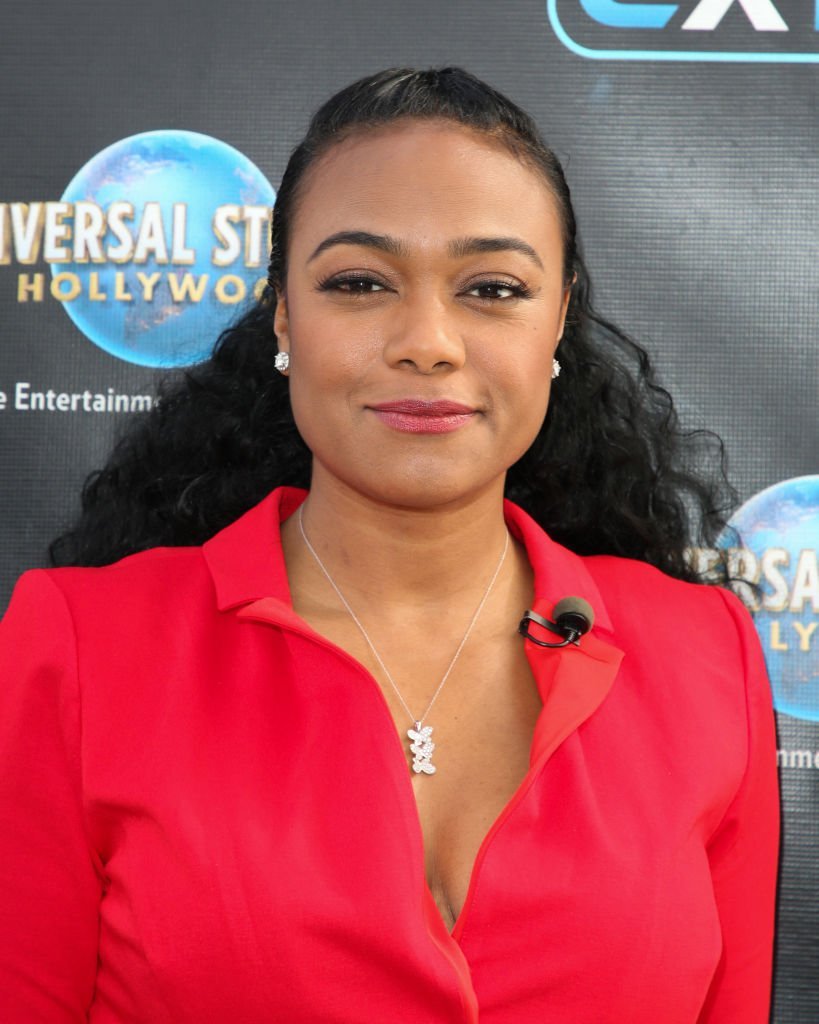 Tatyana Ali visits "Extra" at Universal Studios Hollywood on November 13, 2018 in Universal City, California. | Photo: Getty Images
A recent post by Tatyana showed her husband carrying their youngest son while working on his laptop. Their oldest son was also seen in the video, jumping happily, while the actress laughed in the background.
In the caption to the post, the mother of two was full of gratitude for good music, and also acknowledged people's posts amid the COVID-19 pandemic. She wrote:
"Thank God for music. People are posting such amazing videos and pics. It's been keeping our spirits high while we wait out the storm."
Another post made by Tatyana from June last year showed her and Vaughn all smiles, as they flaunted her baby bump a few months before she gave birth to their second child.
She also shared a picture of them and their first son, Aszi, from the premiere of the Disney movie, "Aladdin," which happened to be his first movie in a theatre.
Vaughn asked Tatyana to be his wife while the couple was on a long hike.
It is not every relationship that begins from a dating site that ends up in marriage, but the relationship between Tatyana and her husband is among the few that did.
The couple met on the dating site, eHarmony, and struck a loving relationship, going on to exchange letters for months, and having Skype sessions before finally meeting in person.
Vaughn asked Tatyana to be his wife while the couple was on a long hike in the Redwoods of Yosemite which she considered thoughtful and perfect.
Their marriage was held in July 2016 and was an intimate ceremony held in Beverly Hills, while Tatyana was pregnant. The bride looked gorgeous in her fitted off-white silk Amsale wedding gown.
Tatyana was an excited and colorful bride on her wedding day and told People that all of her and Vaughn's family were coming to town.
The wedding had just a little over a hundred people in attendance, consisting of the couple's closest friends, and some others who the actress had worked with over the years.
Please fill in your e-mail so we can share with you our top stories!