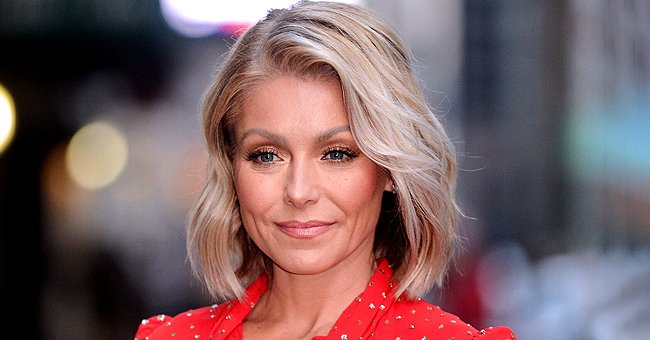 Getty Images
Kelly Ripa Cut Her Own Hair with Kitchen Scissors during Quarantine
"Live with Kelly and Ryan" co-host Kelly Ripa informed fans about how she became a DIY hairdresser at home by improvising with kitchen scissors!
In one of her "at home" chronicles, Kelly Ripa shared some latest updates with fans, and this had to do with grooming her hair.
While keeping up the self-quarantine safety rule, the "Live! With Kelly and Ryan," co-host decided to give herself a new look.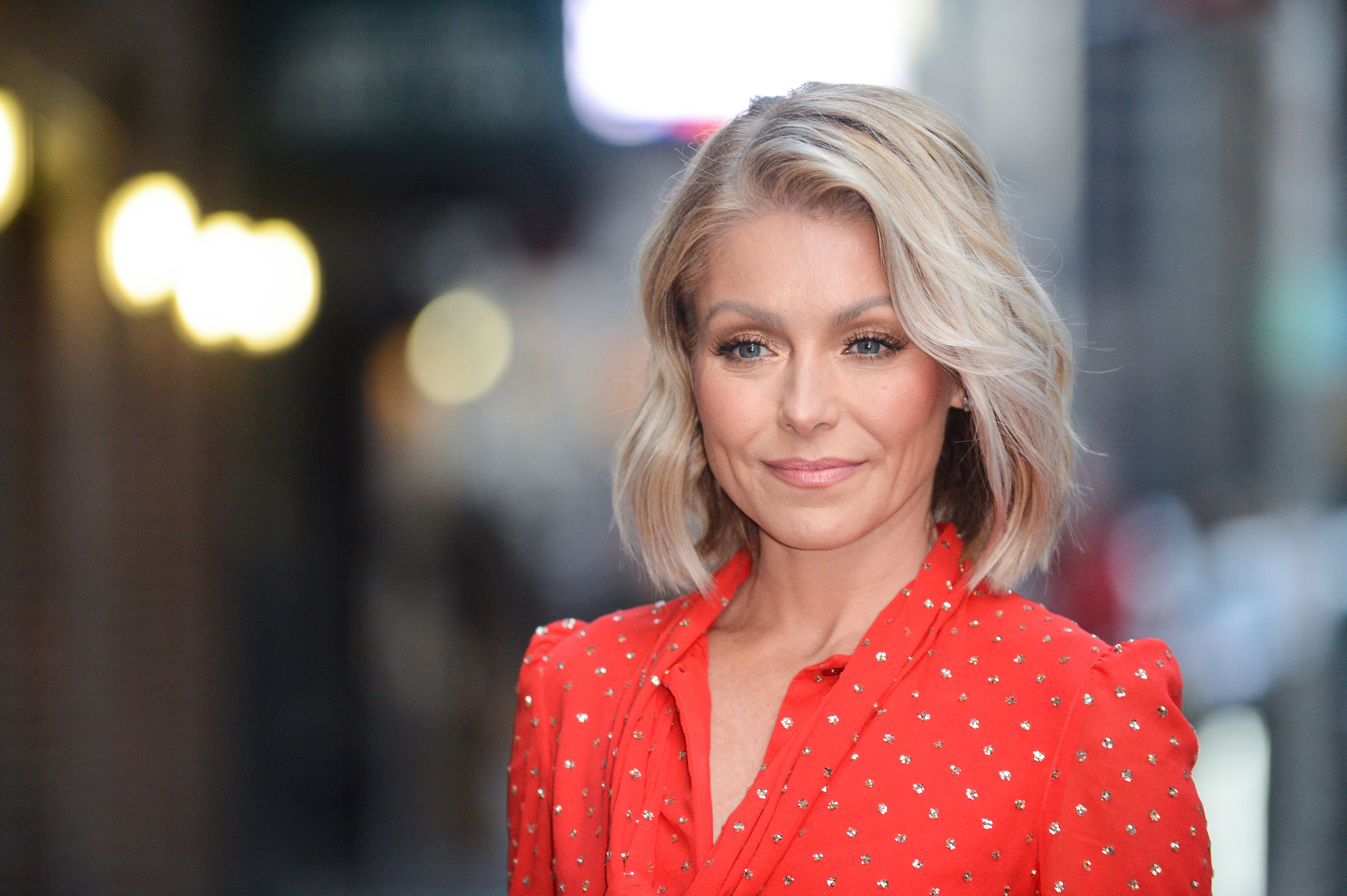 Kelly Ripa enters the "The Late Show With Stephen Colbert" taping at the Ed Sullivan Theater on February 22, 2017, in New York City | Photo: Getty Images
Ripa debuted her new hairstyle in an episode of her new virtual show as she informed fans that she couldn't find the proper instrument, so she had to make do with the kitchen scissors. The star actress said,
"I used kitchen scissors; we obviously don't have haircutting scissors. I cut my own hair. I didn't cut bangs…"
This particular episode had her fellow star spouse, Mark Consuelos, sitting in for Ryan Seacrest, and he let fans know that he stopped her from adding bangs to her hairstyle. The "Riverdale" star also made it known that he was not very comfortable with the "kitchen scissors" idea.
Kelly wasn't the only one showing off her new cut as Mark also got a refreshing look that wasn't typical of him. Fans are used to seeing a clean shaving Mark who oozed sex appeal, but on his wife's acclaimed show, the TV star brandished a mustache!
Lola once shared on an episode of her mom's show that the stay at home wasn't "that bad."
The couple went on to talk about how their kids disapproved of Consuelos' facial hair. He said: "They say I look like an aging porn star…" Kelly, however, showed that she didn't mind her husband's new style.
On one of their recent "Live! With Kelly and Ryan" home filming, the "Hope & Faith" star revealed to Seacrest that her oldest daughter, Lola's wardrobe was her new fashion closet. This she disclosed after Ryan made it known that he was running out of things to wear.
At the beginning of their show's "home series," Ripa shared that she was worried about not finding things to wear, and that has happened now, but she has Lola to thank for outfit advice and clothing items.
RIPA'S HOME AMID LOCKDOWN
Across the globe, many families have been looking on to the bright side of the novel Coronavirus lockdown and are taking the spare time to enjoy family bonds.
Despite the young adult's claim, the self-quarantining is gradually telling on Kelly, who revealed in a later episode that she and her kids have not been in physical contact.
The award-winning show host broke down in tears as she added that she missed her parents but has to stay away to keep them safe from possible contact with COVID-19.
Please fill in your e-mail so we can share with you our top stories!